Shock Jock Howard Stern's Top 20 Secrets & Feuds EXPOSED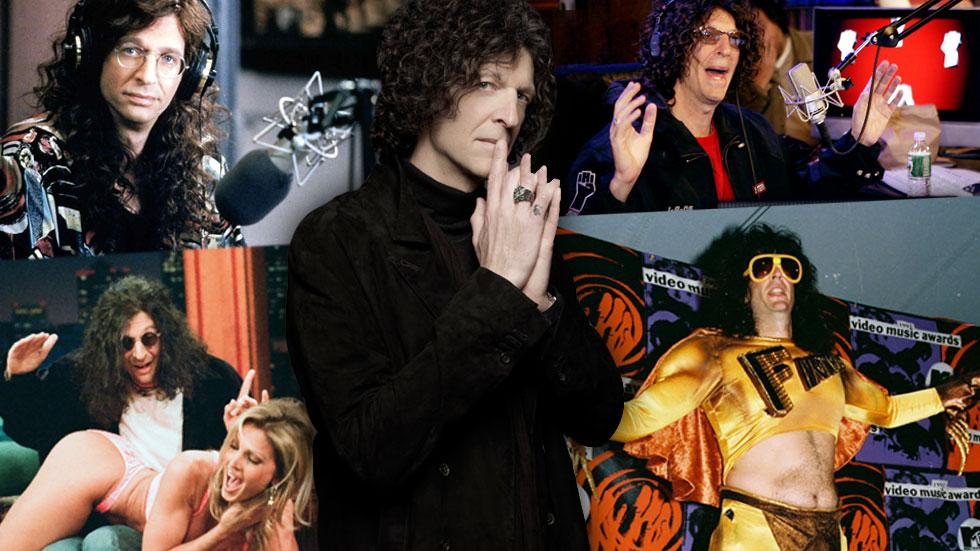 The Howard Stern Show has been an endless source of celebrity scandal throughout the years, and RadarOnline takes a look at the many incidents involving the King of All Media.
Article continues below advertisement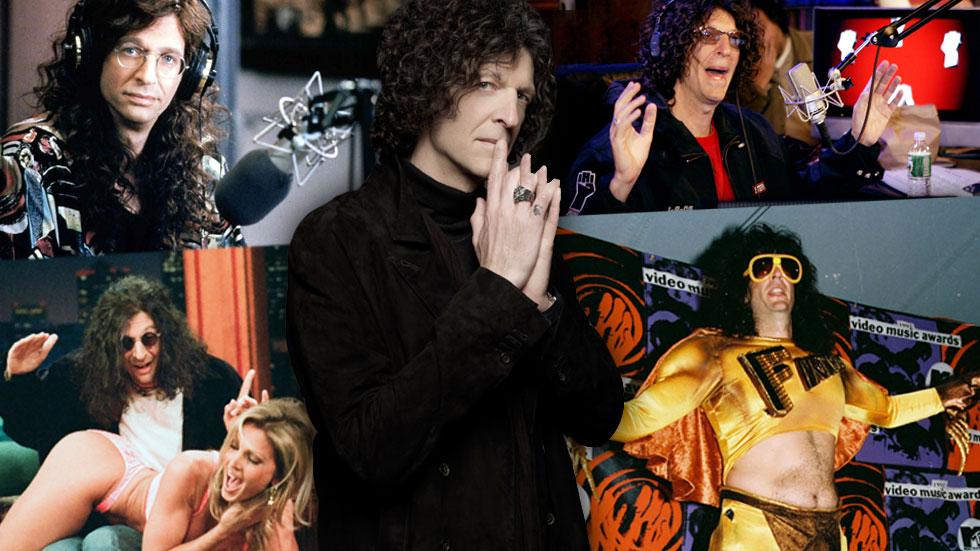 The Howard Stern Show has been an endless source of celebrity scandal throughout the years, and RadarOnline takes a look at the many incidents involving the King of All Media.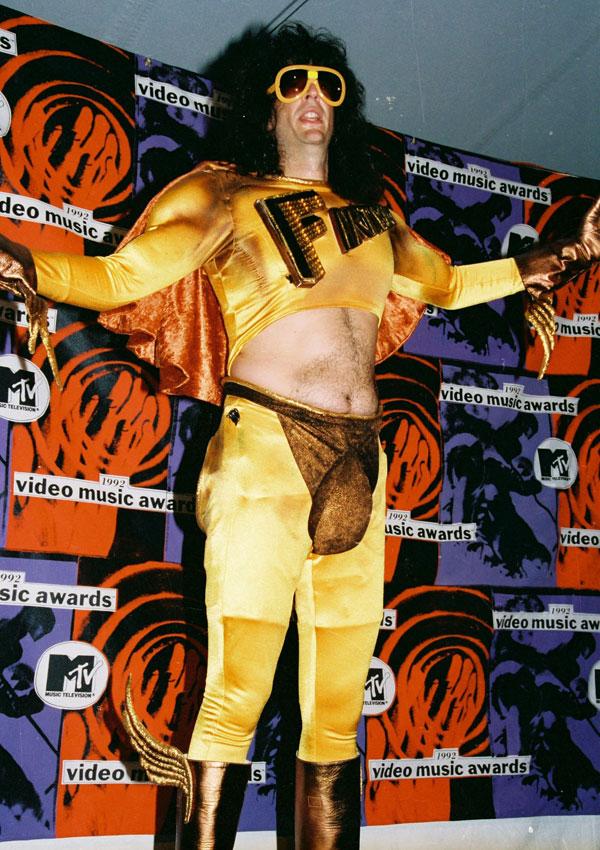 WARNING: Content Contains Profanity & Graphic Content
Article continues below advertisement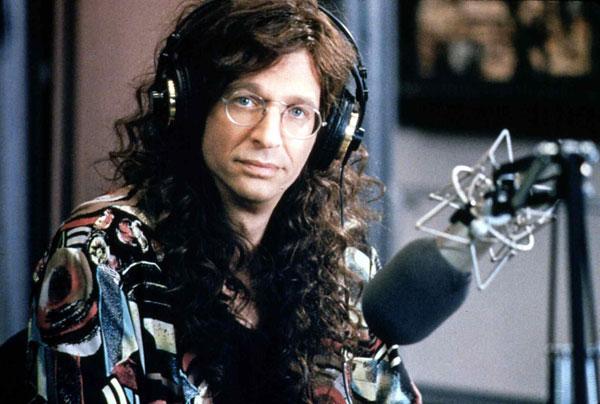 The King of All Media mixed it up with Bon Jovi in 1988 after they snubbed his show to appear on other radio programs in New York City. The feud worsened when late comic Sam Kinison, a show regular and friend of the band, vowed to bring the New Jersey hit-makers in the studio to make peace with the shock jock, but no-showed the radio star as a prank. The fallout? Vicious feuds with both the loud funny man and rock band that were both eventually resolved.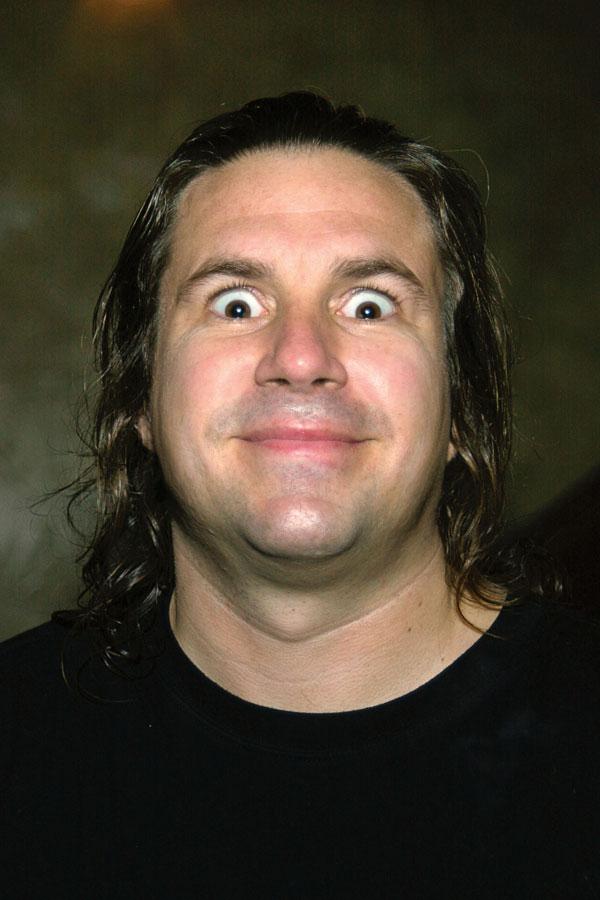 Stern made national news when his intern-turned-correspondent "Stuttering John" Melendez -- dispatched by the show to ask celebrities embarrassing questions on the red carpet -- crashed a press conference in 1992 in which Gennifer Flowers was revealing details of her affair with then-presidential candidate Bill Clinton. The room erupted in laughter when Melendez asked the political mistress, "Did Governor Clinton wear a condom?"
Article continues below advertisement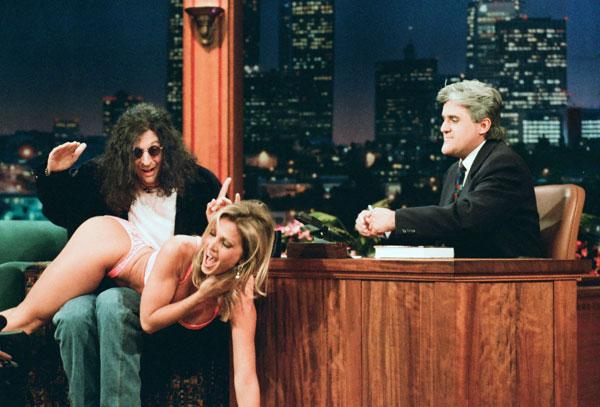 Stern was knee-deep in the Tonight Show controversy surrounding Jay Leno's aggressive ex-manager, the late Helen Kushnick. After Kushnick -- whose mercurial temper and polarizing ways were well-documented -- ripped NBC executives in a phone call to the show in Sept. 1992 claiming sexism, she was fired from the gig, and severed her longstanding ties with Leno, in one of the messiest show biz divorces on record. An NBC higher-up told the L.A. Times of the Stern appearance: "The severity of the situation became very clear at that point -- this whole thing moved very quickly after that, even though it had been building for a long, long time."
Article continues below advertisement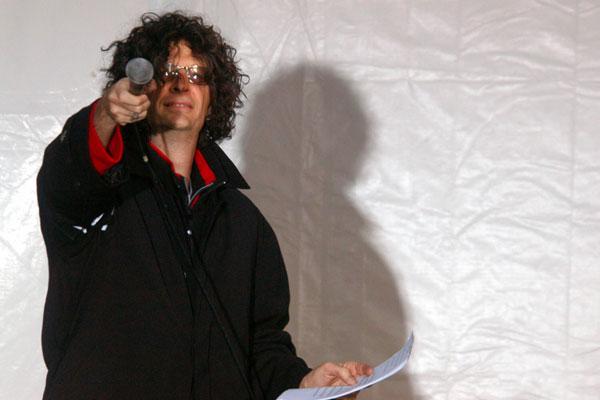 Stern mixed it up with notorious Hollywood crank Chevy Chase in 1992 after the National Lampoon's star ripped him during a Larry King interview. After exchanging words over the air, and torturing him with insulting questions from Stuttering John, the two finally found an accord years later. Chase got a measure of revenge when he roasted Stern in a tawdry toast at the radio legend's 2008 wedding.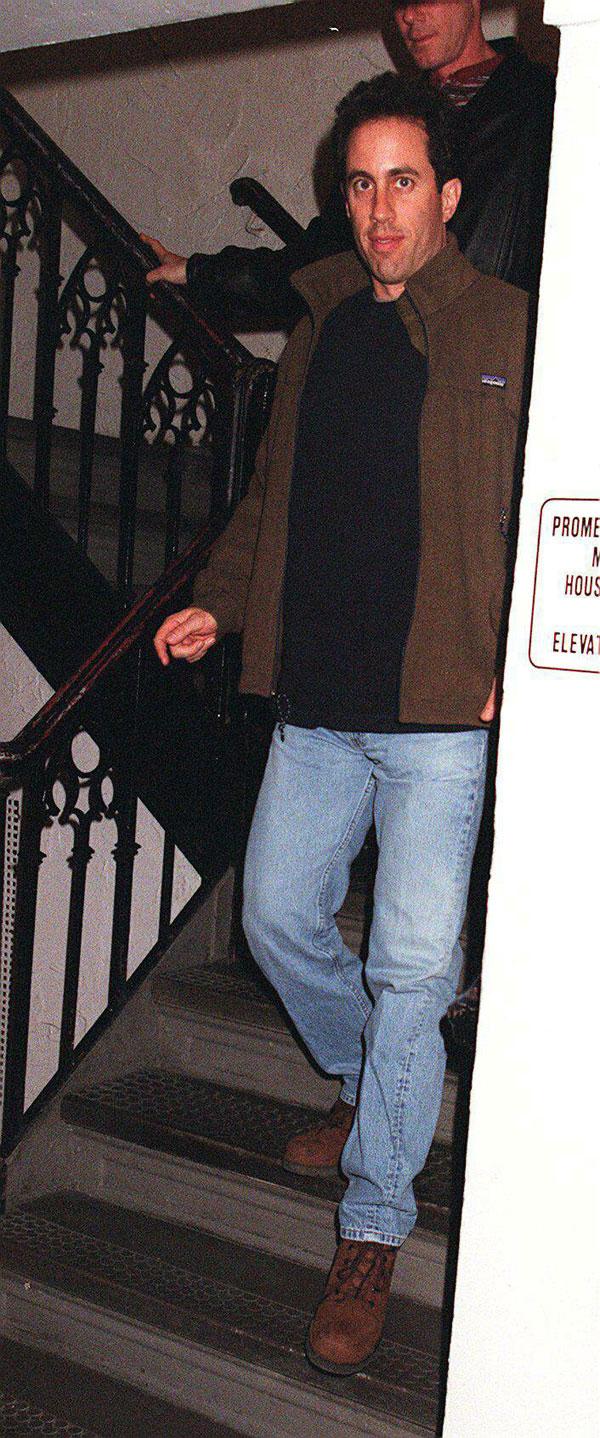 Jerry Seinfeld refused to speak to Stern for years, after the radio host fired off salvos at the sitcom star after discovering he was dating a 17-year-old girl named Shoshanna Lonstein in 1993. "Who are you, Roman Polanksi?" Stern asked Seinfeld on his show. The peak of the shaming came when Stern teamed up with singer Janice Ian for a parody about the comic's dating life to the tune of Ian's "At Seventeen."
Article continues below advertisement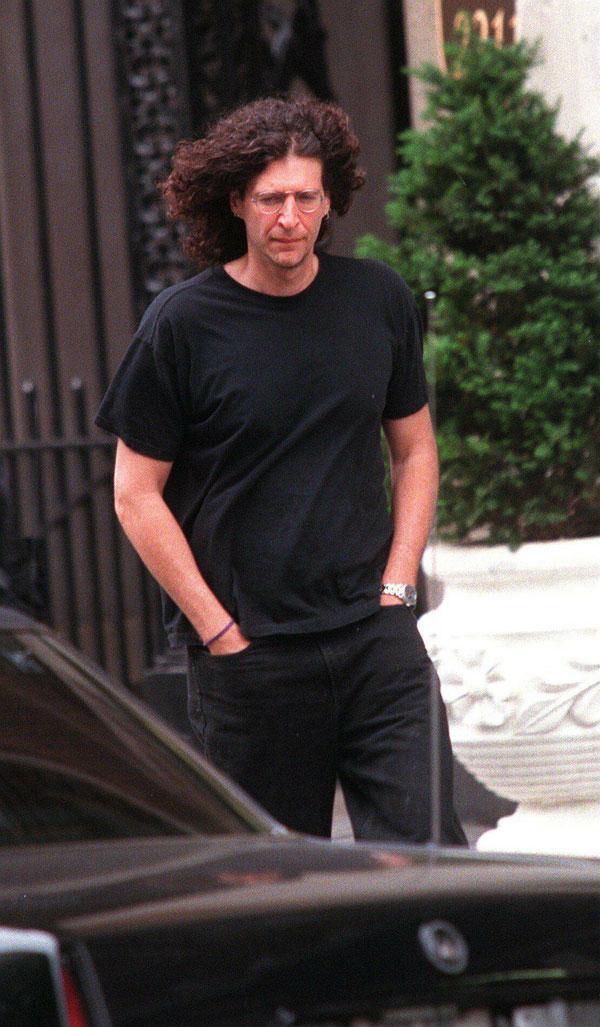 Stern landed in hot water in 1995 after rattling off a number of cringeworthy comments following the shooting death of singer Selena. After playing sound drops of gunshots over her music, a Harlingen, Tex. judge issued a warrant for the radio star's arrest for disorderly conduct. Stern offered a rare apology, in Spanish, a week later.
Article continues below advertisement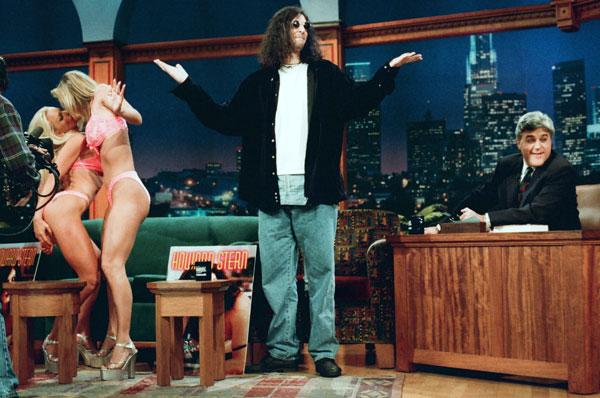 Things went astray between the radio legend and Jay Leno after Stern trotted out a pair of bikini beauties during a 1995 appearance on The Tonight Show to kiss one another and submit to spankings -- all without Leno's knowledge or consent. A visibly-uncomfortable Leno cringed through the appearance, stressing to Stern all of the naughty hijinks would be edited out of the broadcast. During chatter about the brouhaha later on Stern's radio show, producer Gary Dell'Abate said that Leno chastised him following the raunchy outing, barking at him that Stern "s**t in his house" with the stunt, and would have never dared to pull such hijinks on David Letterman's show.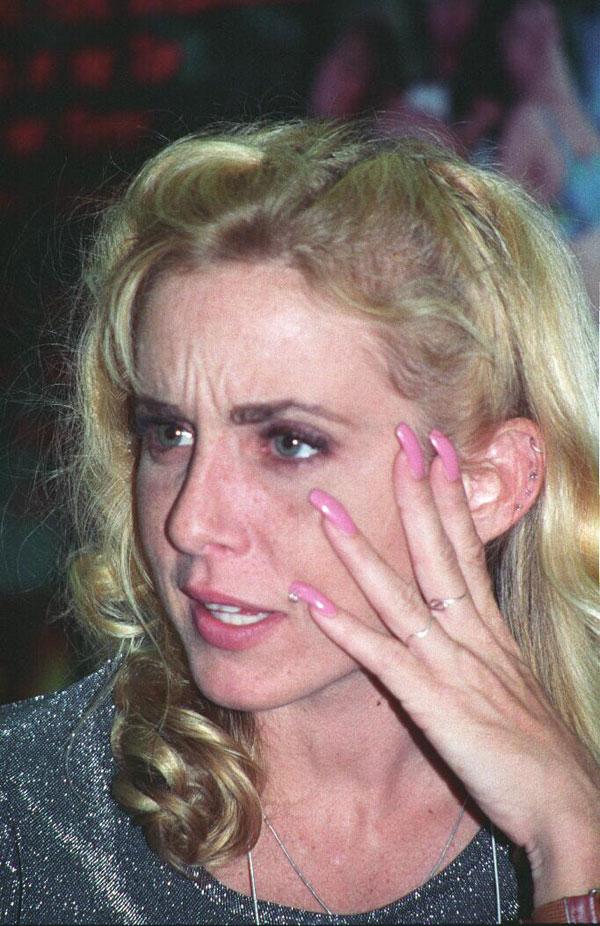 Stern took some shrapnel after a cringeworthy May 7, 1999 appearance featuring Diff'rent Strokes star Dana Plato, in which she was grilled about drug use, which she denied, by Stern and his callers. The following day, the embattled sitcom star was found dead of an overdose of painkillers and muscle relaxers in what authorities later deemed a suicide.
Article continues below advertisement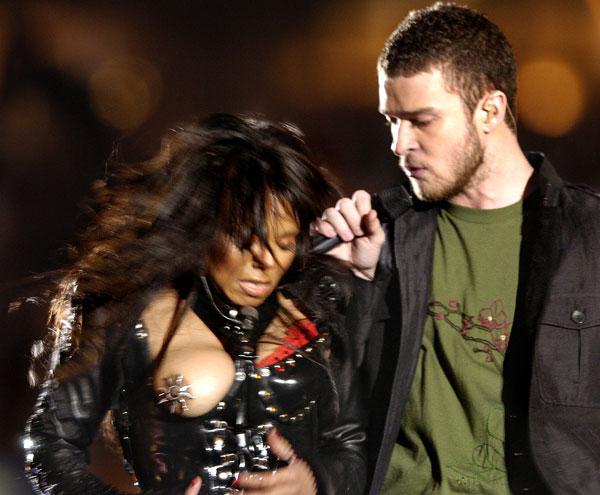 Janet Jackson's famous Super Bowl reveal in 2004 led to a conservative culture shift that impacted Stern's raunchy radio show, as less than three months later, Clear Channel Radio cut the jock from six stations after receiving an FCC fine of $495,000. The heavy fine was for a chat Stern had with Paris Hilton sex tape co-star Rick Salomon that involved graphic sex talk and a caller uttering the N-word. Stern, citing freedom of speech as his main motivation, announced he was leaving terrestrial radio for unrated satellite radio in October of that year.
Article continues below advertisement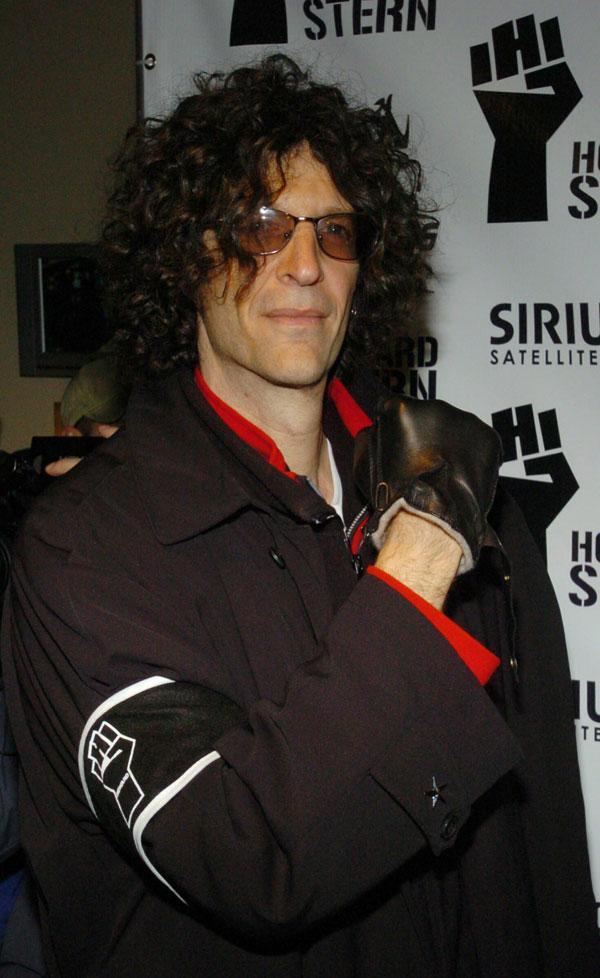 Stern's rift with Leno was written in stone after Leno inked Stuttering John to a 3-year contract to serve as his announcer -- without running it by him first. After brutally chastising the outgoing Melendez on his show, Stern told his audience about a heated chat he had with the late night legend, complaining to Leno that he was stealing comedy bits from his show.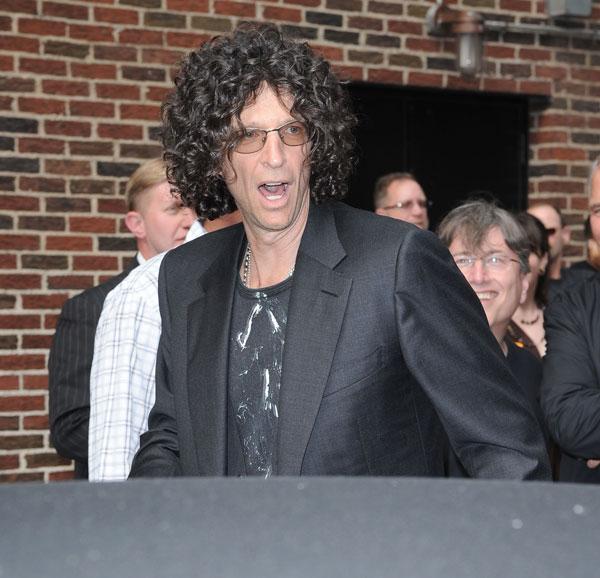 Stern came under fire in 2010 after ripping actress Gabourey Sidibe for her weight, during a rant on his show. He said of the Precious star: "There's the most enormous, fat black chick I've ever seen -- she is enormous -- everyone's pretending she's a part of show business and she's never going to be in another movie."
Article continues below advertisement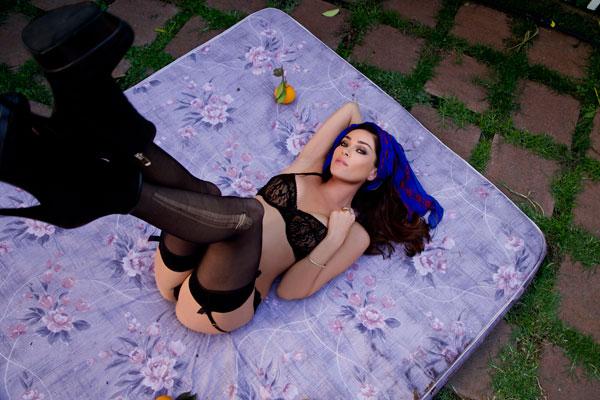 Later that year, Stern regular David Arquette shocked Hollywood in admitting he'd bedded bartender Jasmine Waltz in the time he was separated from now-ex-wife his marriage to Courteney Cox. "I did have sex with her one time, maybe twice," Arquette said. "My sexual encounter made me feel pretty manly."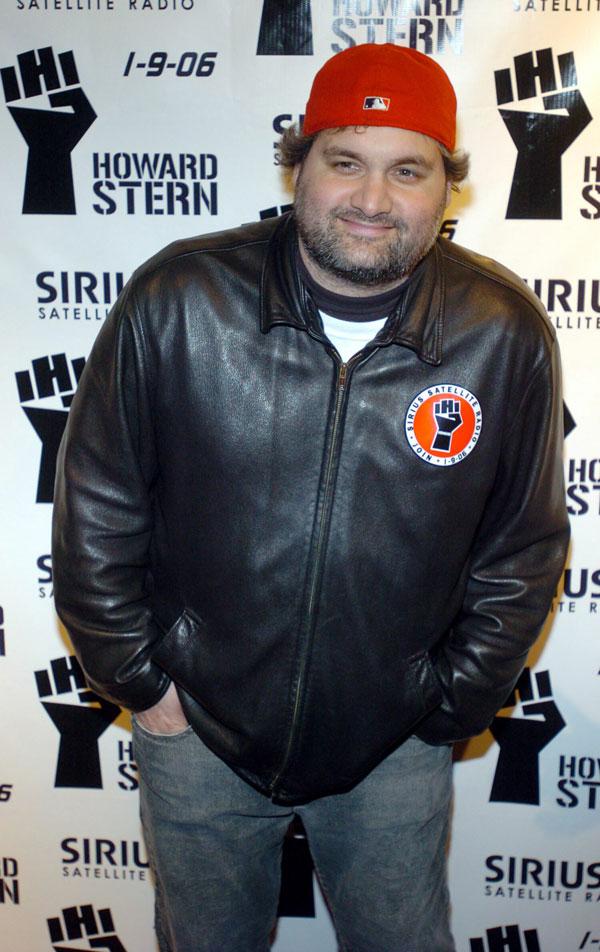 Tragedy hit the show in early 2010 when Stern co-host Artie Lange capped off a years-long struggle with heroin addiction with a suicide attempt. Lange, who went on to divulge details about the incident in his 2013 memoir Crash and Burn, would not return to the show, and has never revisited the studio as a guest.
Article continues below advertisement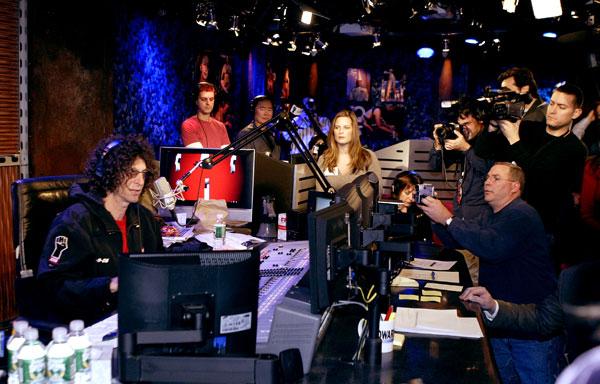 Jesse James, during a 2011 appearance, raised eyebrows when he told Stern that his then-love Kat Von D trumped this ex-wife Sandra Bullock in the bedroom. After Stern asked, "Who's more fun in bed?" the serial cheater James said the answer was "an easy no-brainer," adding that Kat was "a vixen" he connected with "on a whole different level." The year before, Stern's show was the outlet for James mistress Michelle "Bombshell" McGee to open up about how the tattooed reality star seduced her while married to the Oscar winner.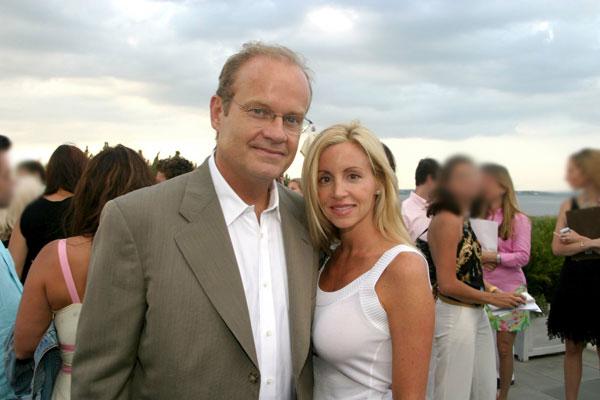 The split with Camille and Kelsey Grammer took a nasty turn in 2011 when the former Real Housewives of Beverly Hills star implied that the Cheers actor was into cross-dressing. After Stern asked her if she thought Kelsey was gay, she said no, but added that he was a perfect fit in the Broadway play, La Cage aux Folles, which features cross-dressing characters. "He likes to dress up like a woman?" Stern asked Camille, who replied with a wink and a nod, "I'm not saying it!"
Article continues below advertisement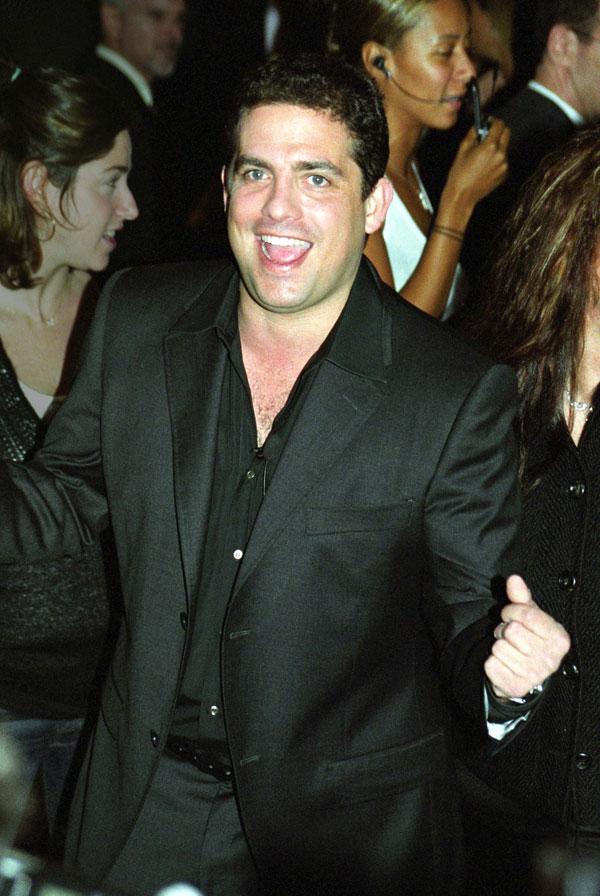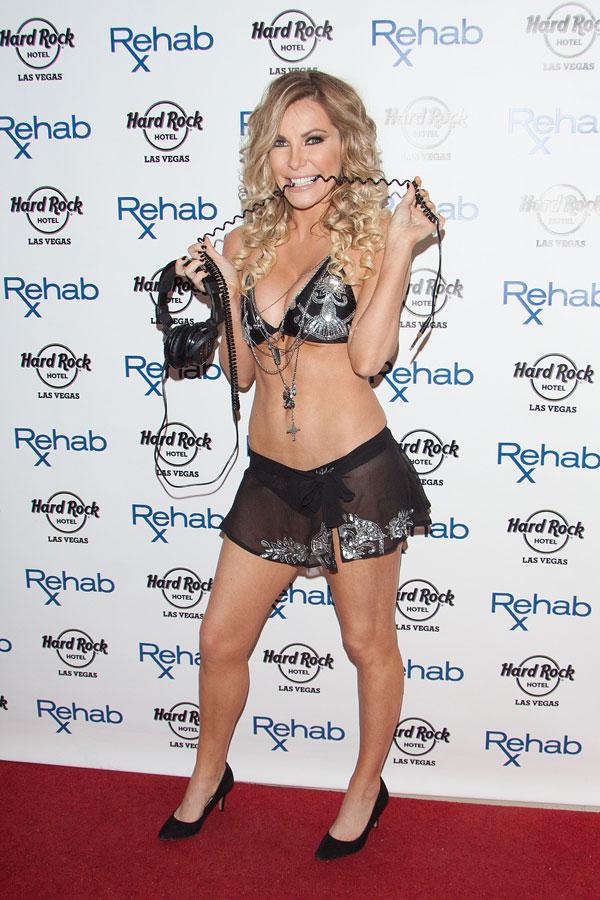 Like the Grammer split, Stern was in the middle of another Hollywood breakup between Hugh Hefner and Playmate bride Crystal Harris in 2011 when Harris told the radio host her lovemaking with the Playboy founder "lasted like about two seconds." Hefner later said that Harris lied about their relationship, and Harris later apologized for the embarrassing incident.
Article continues below advertisement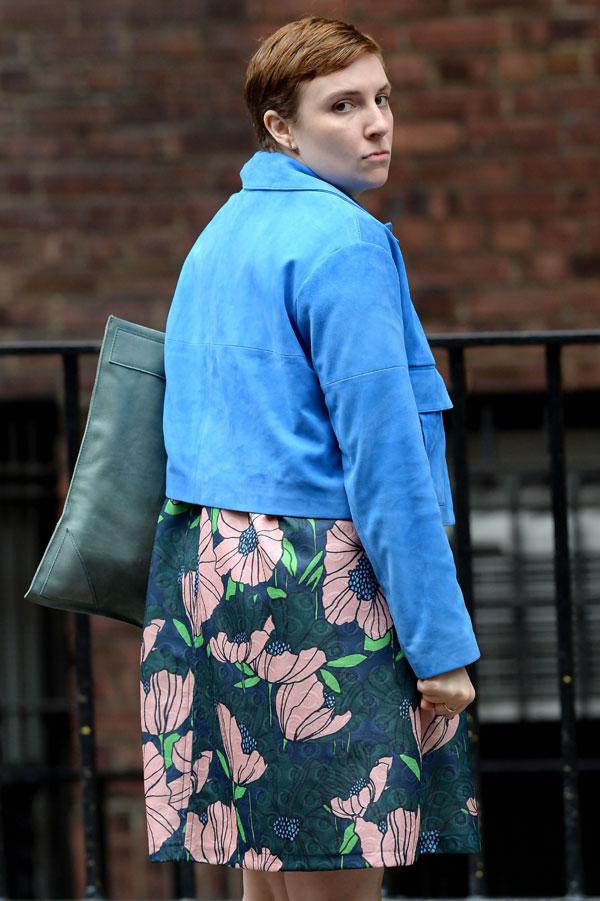 Stern ate crow in 2014 after apologizing to Girls creator Lena Dunham in 2013 after calling her "a little fat girl who kinda looks like Jonah Hill," and comparing her nude scenes on the show to rape. Dunham, who didn't appear too flustered by the dig in the first place, went on to appear on Stern's gala birthday bash the following year.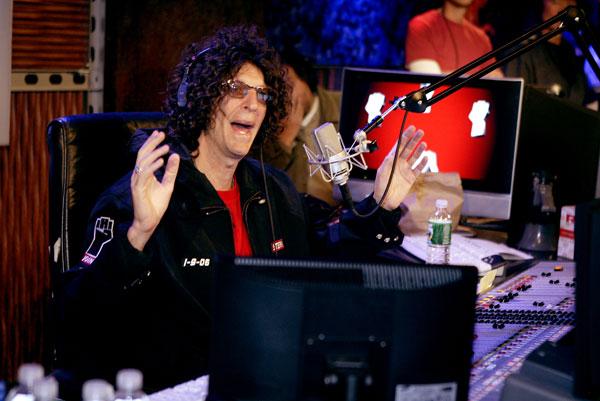 A similar spat took place earlier this year between Stern and singer Sam Smith, after the radio star called the singer "an ugly mother f*****" who's "fat." Smith took the high road, tweeting "Ignore." following the jabs, and little came of it afterwards.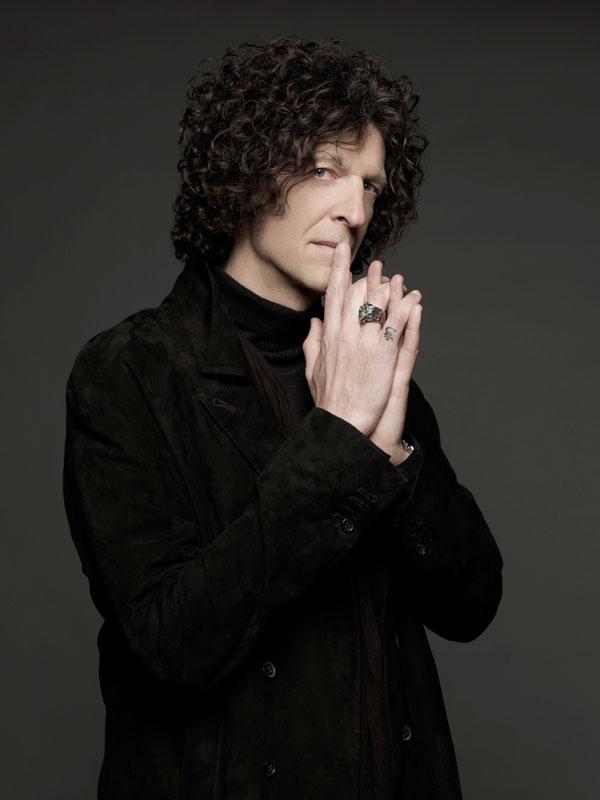 The same cannot be said for Tom Hanks' rapper son Chet Haze, who unloaded on the 61-year-old Stern in a series of tweets after occasional jabs from the King of All Media over the years. The would be rapper told Stern, "I am going to see you in person, and I am going to hurt you" in a later-deleted tweet.