Chevy Chase Attacks His Own Show, Calls Community 'A F*cking Mediocre Sitcom'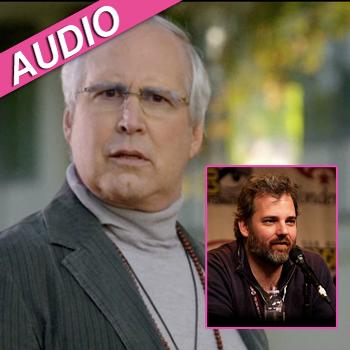 Audio of a new Chevy Chase rant has surfaced, in which the Community star works himself into a frenzy on a voicemail complaining to the show's creator Dan Harmon about his philosophical differences with the NBC comedy -- one he calls a "f*cking mediocre sitcom" that "isn't funny."
In the rant acquired by Celebuzz, Chevy begins mild-mannered, discussing what he understands to be a comedic miscommunication between he and Harmon.
Article continues below advertisement
"The other part of the disconnect is obviously, you don't get my humor at all, or what it is I do that's funny, that actually makes people laugh," Chase says on the tape, as first obtained by Celebuzz. "There are two choices. One is the story line -- like everybody gives a sh*t about the f*cking story when they don't even know who the characters are -- or there's, 'Make people laugh.'"
Chase continues, "It's cut down. For what? So people can follow the story line between Joel McHale and Gillian Jacobs? And about love affairs and kissing? Come on man, you're missing the f*cking point. This is not my kind of comedy. I thought you hired me for what I can do that's funny! You've got to give me some range."
Listen to the audio on RadarOnline.com
Chase builds up to a crescendo in his complaints, reminiscent of a Clark Griswold meltdown from the National Lampoon's films of his peak.
"It's just a f*cking mediocre sitcom!" Chase said. "I want people to laugh and this isn't funny! It ain't funny to me because I'm 67-years-old and I've been doing this a long time, and I've been making a lot of people laugh a lot better than this."