Oscar Shocker! Brett Ratner Resigns In Wake Of Controversial Comments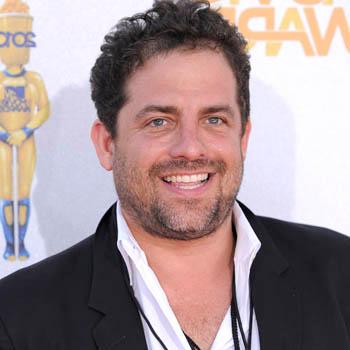 Oscar producer Brett Ratner's outrageous and expletive-filled interview with Howard Stern this week has led to him resigning from his role in the 84th Academy Awards, RadarOnline.com has learned.
The outspoken filmmaker had an X-rated chat with the shock jock on Monday that included everything from masturbation and cunnilingus boastings, to discussing the size of his testicles and the sex habits of Hollywood moguls, reported TheWrap.com.
Article continues below advertisement
In the interview, Ratner even revealed how he sends women to his doctor to be checked for sexually-transmitted diseases, "before I go all the way."
The Rush Hour creator already had his tail between his legs after he made a gay slur at a Q&A last Friday when he said "rehearsing is for f*gs," and his latest verbal blunders proved the final straw for his role on the show.
"This morning, Brett Ratner submitted his resignation as a producer of the 84th annual Academy Awards to Academy President Tom Sherak. Ratner then issued an open letter to the entertainment industry in which he explained his decision," the Academy of Motion Picture Arts and Sciences said in a statement on Tuesday.
In his public apology, Ratner explained his reasons for standing down.
"Being asked to help put on the Oscar show was the proudest moment of my career. But as painful as this may be for me, it would be worse if my association with the show were to be a distraction from the Academy and the high ideals it represents," the famed filmmaker wrote in a letter published by TheWrap.com.
"He did the right thing for the Academy and for himself," said Sherak. "Words have meaning, and they have consequences. Brett is a good person, but his comments were unacceptable."
Article continues below advertisement
Before the news broke that he had stepped down, some Academy members thought he should be fired, "Not for the original remark, but for the pure lack of discretion," one member said. "Once the producer becomes the story, it's not good for the Academy."
Losing Ratner from the February 2012 awards could create even more problems, as there are fears that it may also lead to the loss of host Eddie Murphy, who was brought in by his Tower Heist director.