Puss Gives Eddie Murphy The Boot At The Box Office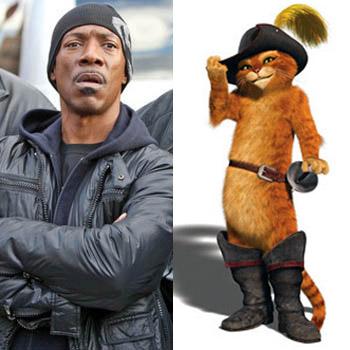 Puss in Boots pulled off a shocking upset at the box office this weekend. In its second week in release, the animated flick pulled in an estimated $33 million in ticket sales, easily beating Eddie Murphy's Tower Heist. The caper film, also starring Ben Stiller and Casey Affleck, underperformed with $25.1 million.
The result, ironically, comes right after Forbes magazine named Murphy the most overpaid male actor in Hollywood.
Article continues below advertisement
Next up for Murphy is hosting the Academy Awards in February. The show is being co-produced by his Tower Heist director Brett Ratner.
RELATED STORIES: