Will Eddie Murphy Swear While Hosting The Oscars? Return To SNL?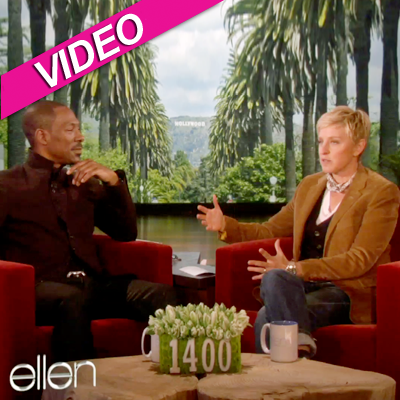 Legendary comedian Eddie Murphy, appearing on The Ellen DeGeneres Show Thursday, said he's not sure he'll be able to speak with a clean tongue while hosting next year's Academy Awards.
"I would think that there's got to be more than a ten-second delay with you," DeGeneres told Murphy. "There's got to be ... I mean you're going to curse, aren't you?
The Coming To America star replied, "I don't plan on cursing. I'm not going to ... say 'sh*t' -- I'm going to say other things.
Article continues below advertisement
"I don't have any plan to, but every now and then, a curse may slip out -- like just now, I said 'sh*t' on your show" ... I'm not planning on it, but who knows.
DeGeneres also asked Murphy if he'd ever return to his old stomping grounds of Saturday Night Live, the show that catapulted his career into superstardom.
"Is there something going on that you have not been back for a while on SNL?" she asked. "Will you go back and host?"
Eddie said "not anymore," but he'd return after a 25-year separation from the show "if it was the right situation."
So why has he stayed away so long?
"Over the years … they did little sh*t, stuff where I was like, hey, f**k y'all. I'm not trippin.' It was years ago. I don't have any bad blood with that show.
Watch the video on RadarOnline.com
"And that show is such a big part of my past -- I love being part of it -- yeah, I wanna go back."
Article continues below advertisement