Rob Kardashian On Obama Diss: 'Obviously Someone's Watching In That White House!'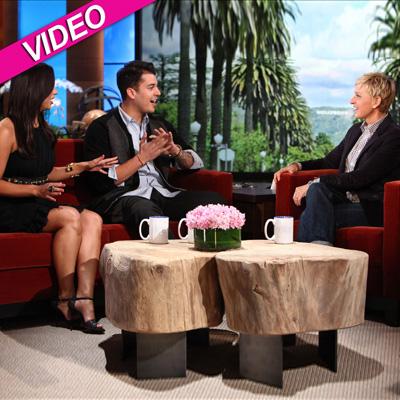 Rob Kardashian isn't offended that President Barack Obama doesn't want his girls watching his family's reality-TV show, but notes that "obviously someone's watching in that White House!"
"Barack really thinks some of the Kardashians -- when they watch that stuff -- he doesn't like that as much," Michelle Obama told iVillage recently.
Rob, 24, responded on Friday's episode of The Ellen DeGeneres Show saying, "Well, obviously someone's watching in that White House. But no, to each his own. I understand he's trying to raise his daughters a certain way and that's fine.
Article continues below advertisement
"Everyone has an opinion. But you really learn a lot from our show. There are no negative things on our show. There is always a positive message at the end of the day. But, Go Obama!"
The First Lady has a slightly different view on Keeping Up With The Kardashians than Barack, opting to use it as a tool to talk with daughters Malia, 13, and Sasha, 10.
"But I sort of feel like if we're talking about it, and I'm more concerned with how they take it in -- what did you learn when you watched that?" Michelle said.