How Bizarre! 20 Kooky, Crazy Celebrity Conspiracy Theories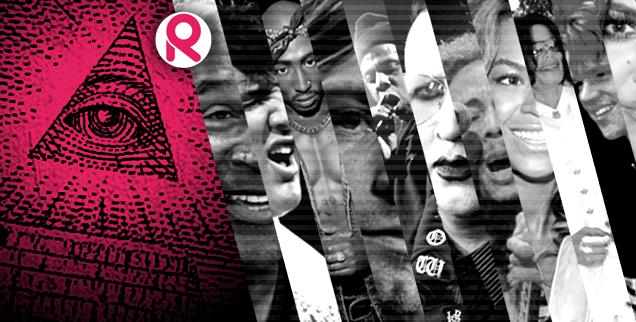 They are the stories that leave us scratching our heads and then shaking them in disbelief. Here is our list of the kookiest celebrity conspiracy theories ever.
Article continues below advertisement
OJ Simpson/Khloe Kardashian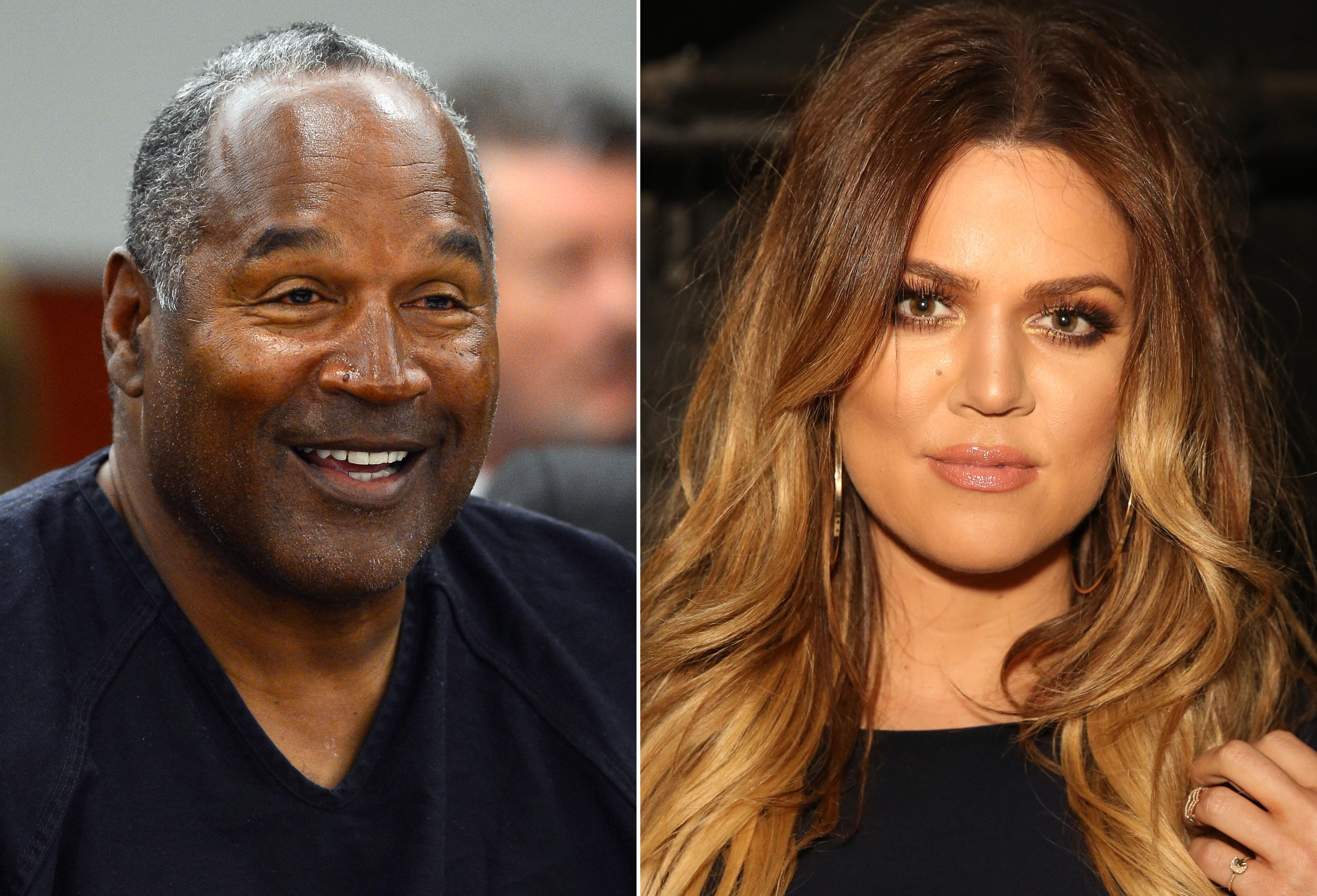 1. OJ Simpson is Khloe Kardashian's dad
Rumor has it that Khloe Kardashian was conceived when her mom Kris Jenner had a drunken hook-up with OJ Simpson, her then husband Robert Kardashian's best friend. Simpson's manager Norman Pardo reiterated the claims in a 2013 interview with In Touch Weekly. But a year earlier Jenner had already slapped down the claims, telling Good Morning America: "I have never heard such crap in my life."
Curt Cobain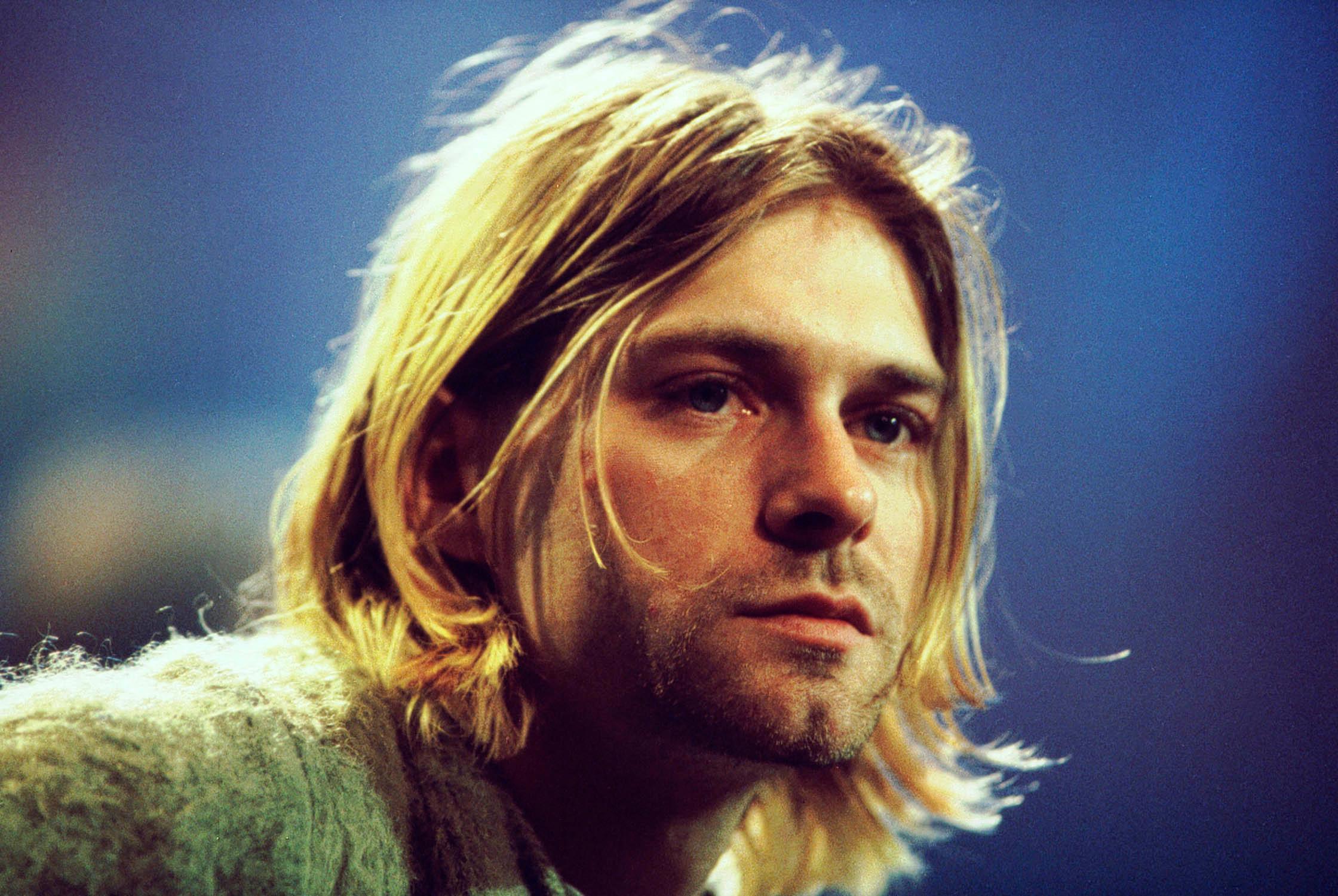 Twenty years after Kurt Cobain died of a gunshot to the head, conspiracy theorists have argued that the Nirvana singer didn't commit suicide but was the victim of foul play. A leading theory is that he was too high on heroin to pull the trigger of the shotgun that ended his life in April 1994. Others – including her father Hank Harrison – believe that Cobain's widow Courtney Love allegedly had a hand somehow in his death. One theory is that the rock star's suicide note was actually a letter penned to his wife, announcing that he was leaving her.
Article continues below advertisement
LaToya Jackson, Michael Jackson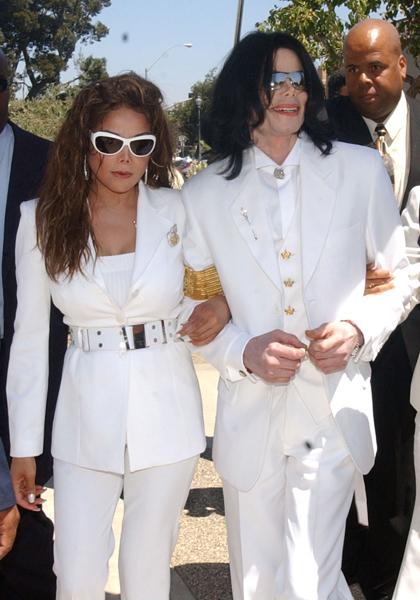 They were estranged for many years – and were rarely seen in the same room together – so no doubt that added fuel to theory that Michael Jackson and his sister LaToya were actually one and the same person. But later in his life the siblings were pictured together, most notably during his 2005 sexual molestation trial when the Jackson clan came out in force to support the King of Pop.
Article continues below advertisement
Beyonce Knowles, Solange Knowles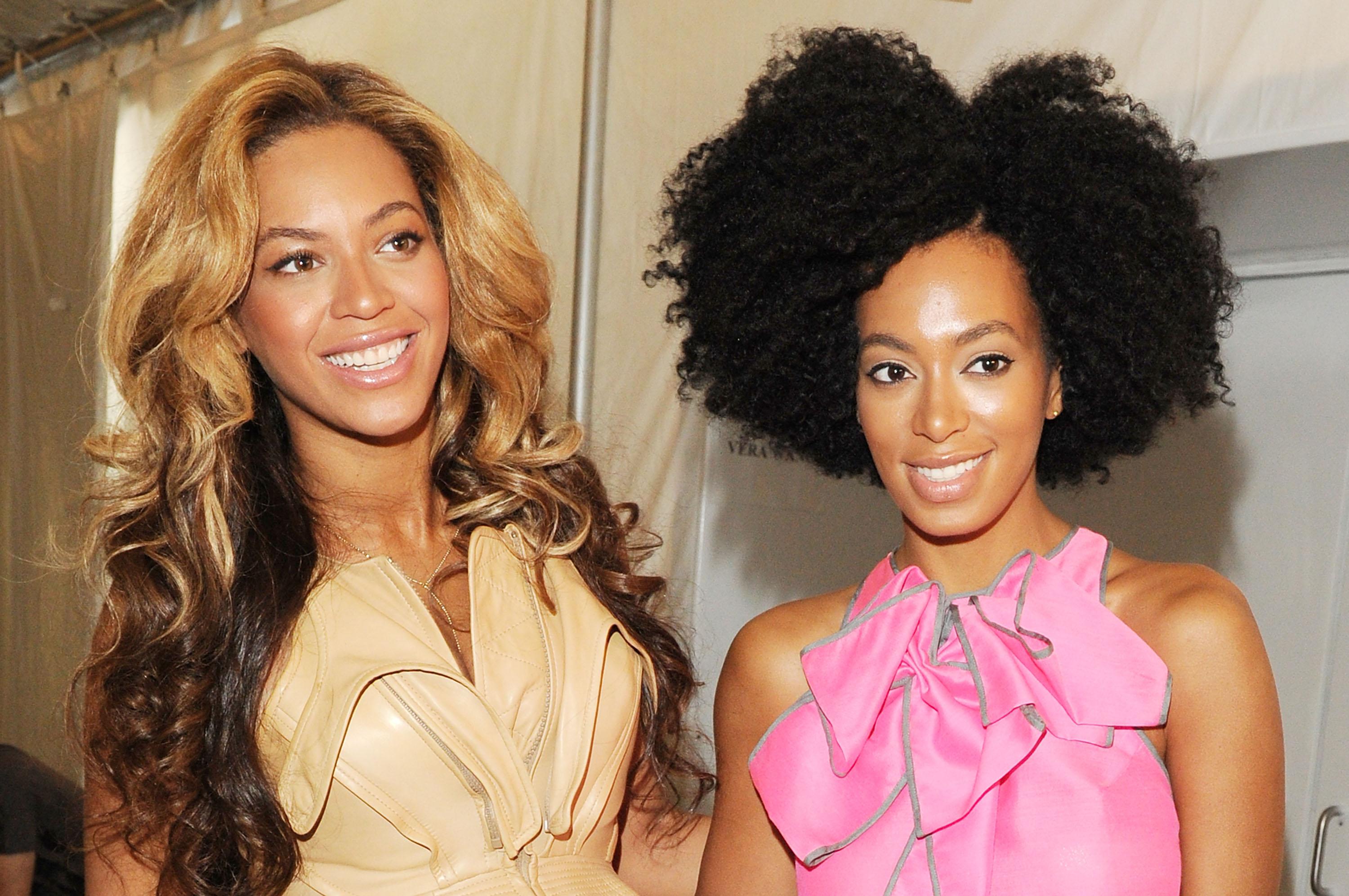 This theory is kooky on so many levels. According to a number of blogs Beyoncé was actually born in 1974, not 1981, which would make her old enough to be her sister Solange's mother. But conspiracy theorists believe that, rather than have Beyoncé suffer the shame of a teenage pregnancy, her parents pretended that Solange (who was born in 1986) was actually theirs.
Article continues below advertisement
Jay Z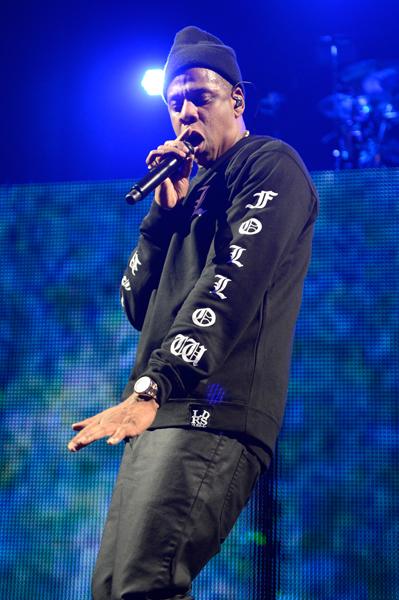 President Barack Obama, Bob Dylan and Jay Z are just some of the celebrities rumored to be members of this shadowy society that has ties to 18th century Europe. According to conspiracy theorists this group of elites secretly manipulate world events. Some even believe that Blue Ivy's name is a sign that her father is a member of this powerful group. According to Gawker.com Blue Ivy – online conspiracy theorists claim – actually stands for "Born Living Under Evil, Illuminati's Very Youngest."
Article continues below advertisement
Nicolas Cage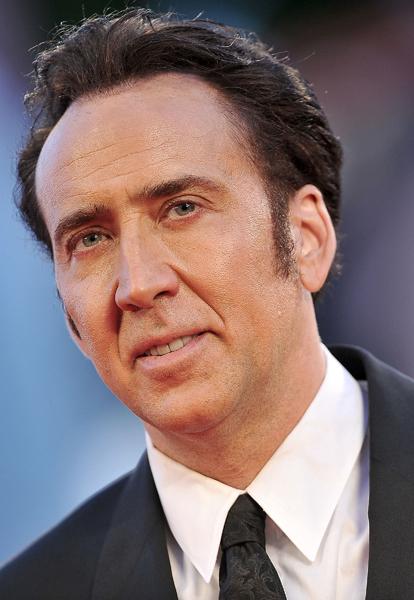 "Now look, I don't drink blood and the last time I looked in the mirror I had a reflection." That's what Nicolas Cage said in 2012 during an interview with David Letterman. The two men were talking about rumors that the actor is actually a vampire, after an 1870 photo of a Tennessee man bearing a striking resemblance to him surfaced on eBay.
Article continues below advertisement
Ben Affleck, Matt Damon, Good Will Hunting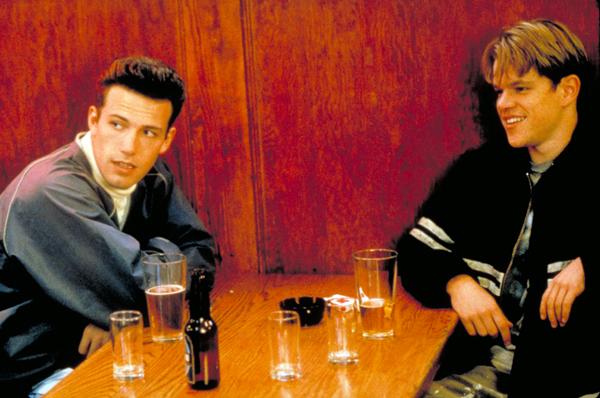 Call it a smear campaign or just sour grapes but in 1998 rumors swirled that Ben Affleck and Matt Damon didn't write the screenplay for the hit film Good Will Hunting. The best friends won an Oscar for their efforts. But conspiracy theorists believe that Ted Tally (who penned The Silence of the Lambs) or William Goldman (the writer behind All the President's Men) truly deserve the credit…and the Academy Award.
Article continues below advertisement
Janauary Jones, Xander Jones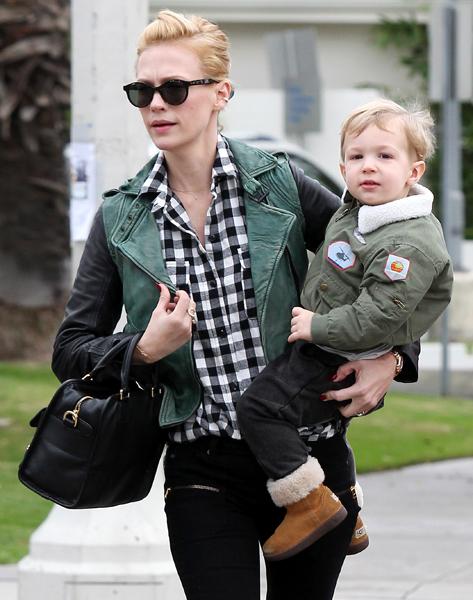 When a single, famous actress gives birth to a child and refuses to name the father, the rumor mill is bound to start turning. So when January Jones gave birth to her son Xander in September 2011, fingers started pointing to a series of famous men. The list includes actors James Marsden (who has denied the claim), Jason Sudeikis, Michael Fassbender and Xander Berkeley in addition to grill master Bobby Flay and director Matthew Vaughn.
Article continues below advertisement
President George W Bush, Britney Spears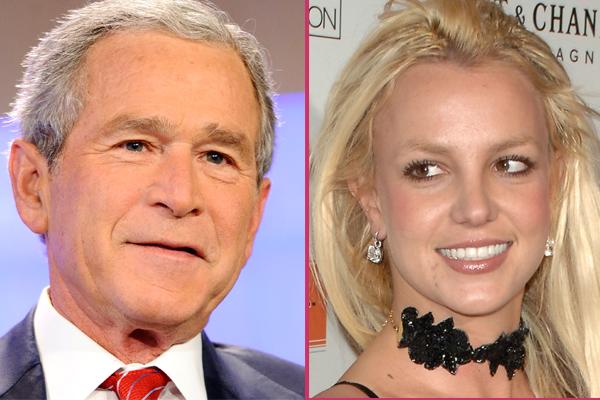 "Conspiracy theorists such as ourselves have long believed that…Britney Spears is an off-the-books employee of the Bush administration, one who's kept on retainer…" So said the folks behind Idolator.com who apparently believe the pop star's 2007 meltdown was deliberately timed to draw the public's attention away from President George W. Bush's contentious activities. They also believe that other headline-grabbing events in her life were similar well-placed ploys.
Article continues below advertisement
Tupac Shakur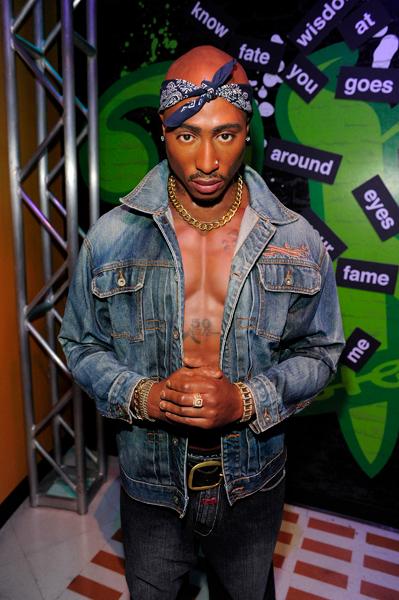 Sometimes it seems that slain rapper Tupac Shakur releases more tracks than living artists. So it's understandable that many fans would want to believe the rapper who was murdered in 1996 actually faked his death and is recording songs from some secret location. Former Death Row Records head Suge Knight – himself considered a suspect by some in the rapper's death –added fuel to the fire by telling a radio station in 2012: "Nobody sic seen Tupac dead."
Article continues below advertisement
Stan Laurel, Clint Eastwood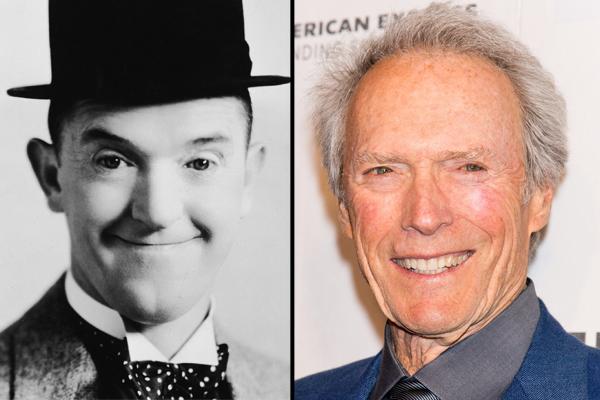 "My mother was hysterical. She said: 'I always admired the man, but I never met him let alone had his child'." And with those words in a 2009 interview with the U.K.'s The Sun, Clint Eastwood put to bed persistent rumors that he is the illegitimate son of screen legend Stan Laurel.
Article continues below advertisement
Elvis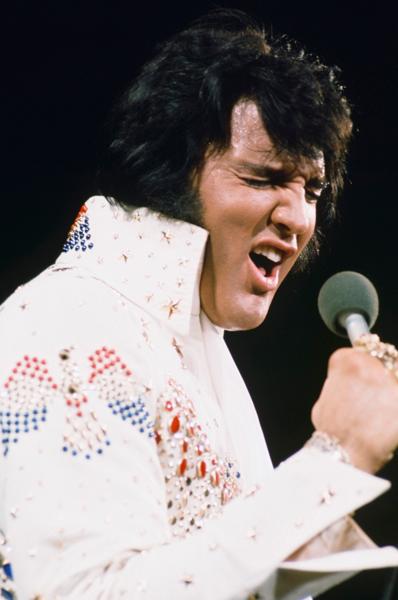 The King of Rock and Roll was found dead on his bathroom floor in August 1977 after suffering a heart attack, supposedly while using the toilet. But In 2010, the singer's personal physician, Dr. George Nichopoulos claimed that chronic constipation, and not drug abuse, led to Elvis Presley's death. The doctor said it was only after he did some research following the singer's autopsy that he realized the true root of the problem.
Article continues below advertisement
Tom Cruise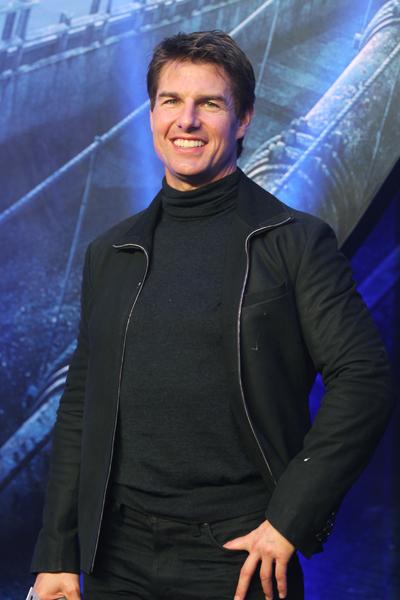 Was Katie Holmes just auditioning for another role when she hooked up with future husband Tom Cruise? According to Vanity Fair in 2004 the Church of Scientology allegedly launched a top-secret plan to get the actor a suitable wife. Both Holmes and Nicole Kidman – other sources have alleged – were paid off for their supposed arranged marriages to Cruise. Cruise and the Church vehemently denied he had auditioned women.
Article continues below advertisement
Bob Marley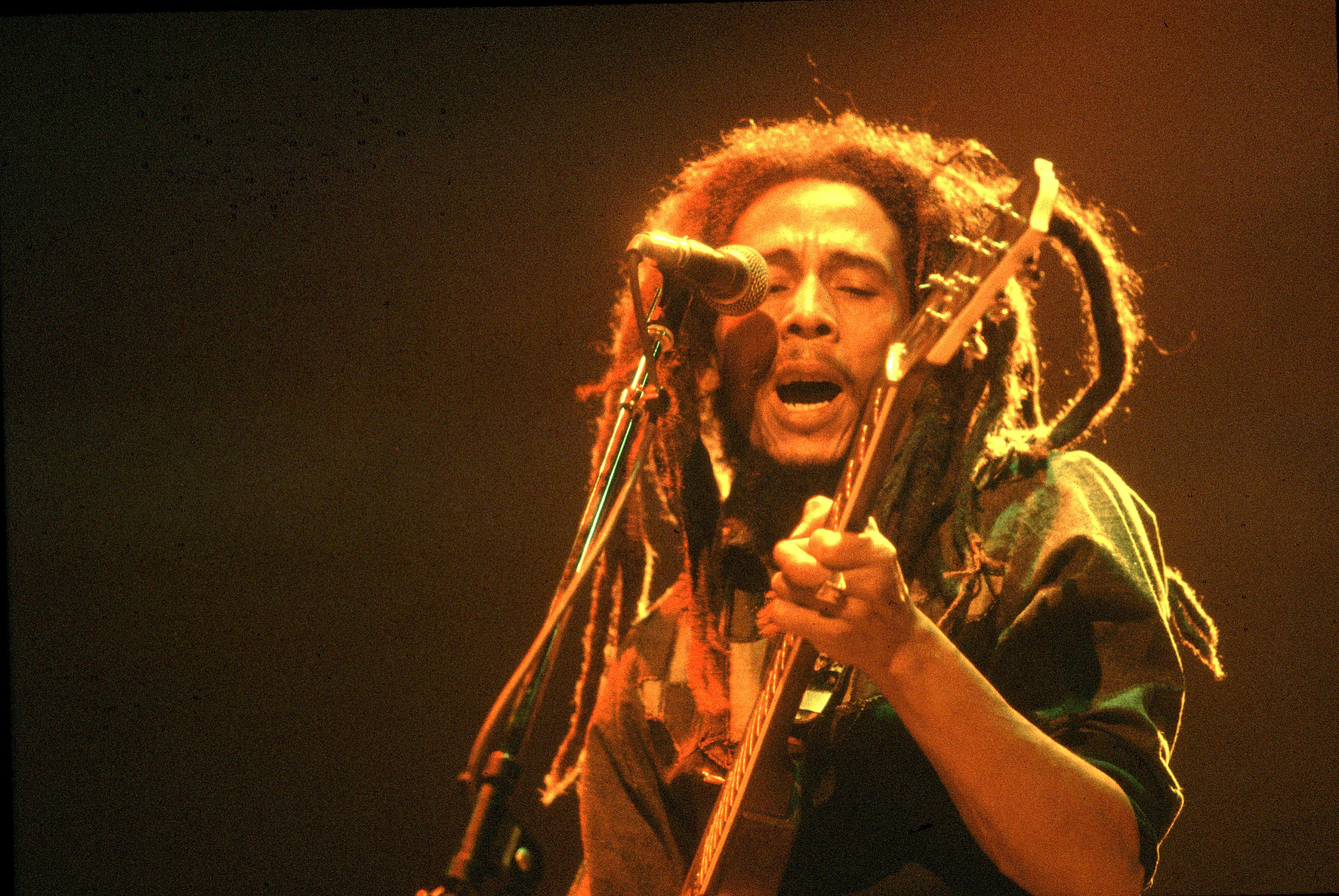 15. The CIA killed Bob Marley
The theory is that the CIA murdered Bob Marley by arranging for a pair of boots to be delivered to his headquarters in Jamaica in the 1970s. A piece of copper wire coated with a carcinogenic substance was supposedly inside the boots. The wire pricked Marley on his toe – the same toe according to members of his entourage – where the skin cancer that would eventually kill the reggae star was found.
Article continues below advertisement
Marisa Tomei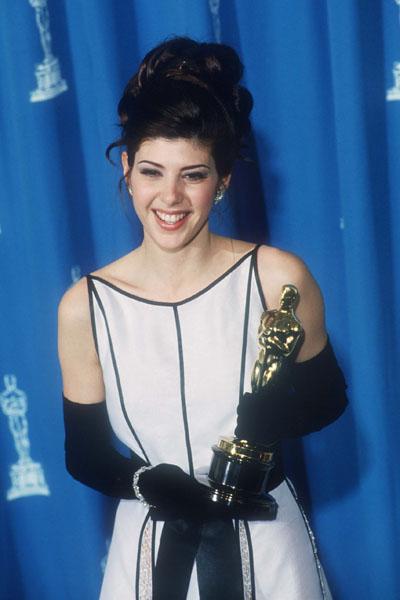 16. Marisa Tomei and the accidental Oscar win
Marisa Tomei's Oscar win for My Cousin Vinny was apparently a fluke. Jack Palance – who presented the award – supposedly either flubbed his lines or was too stoned to notice he had called out the wrong name. But journalist Steve Pond said the Academy organizers have "clear instructions that if a presenter…says the wrong name, they are to walk on stage, stop the show and announce the correct winner.
Article continues below advertisement
Beyonce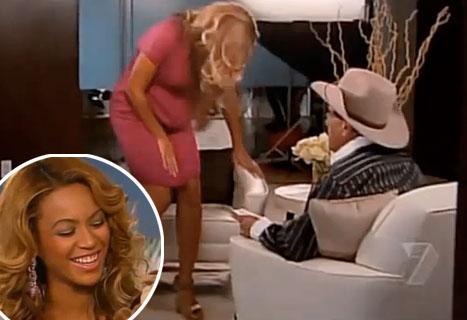 17. Beyoncé and the case of the disappearing baby bump
Remember those rumors that Beyoncé faked her pregnancy and donned a prosthetic bump for months while a surrogate carried her baby? Speculation was rife after her belly seemed to deflate during an appearance on Australian TV. But Beyoncé hit back telling People the rumors weren't "hurtful…just crazy."
Article continues below advertisement
Lady Gaga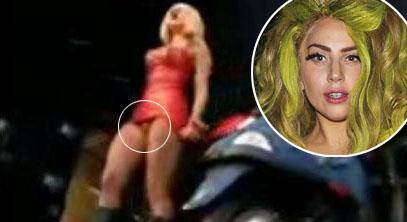 18. Lady Gaga is a man
Back in 2009 a camera caught Lady Gaga at a bad angle during a performance and poking through under her dress was flesh-colored bump. Cue accusations the Born This Way singer has a penis followed by denials from her camp. But in 2011 Gaga told a French TV station: "I love the rumor that I have a penis."
Article continues below advertisement
Marilyn Manson/Josh Saviano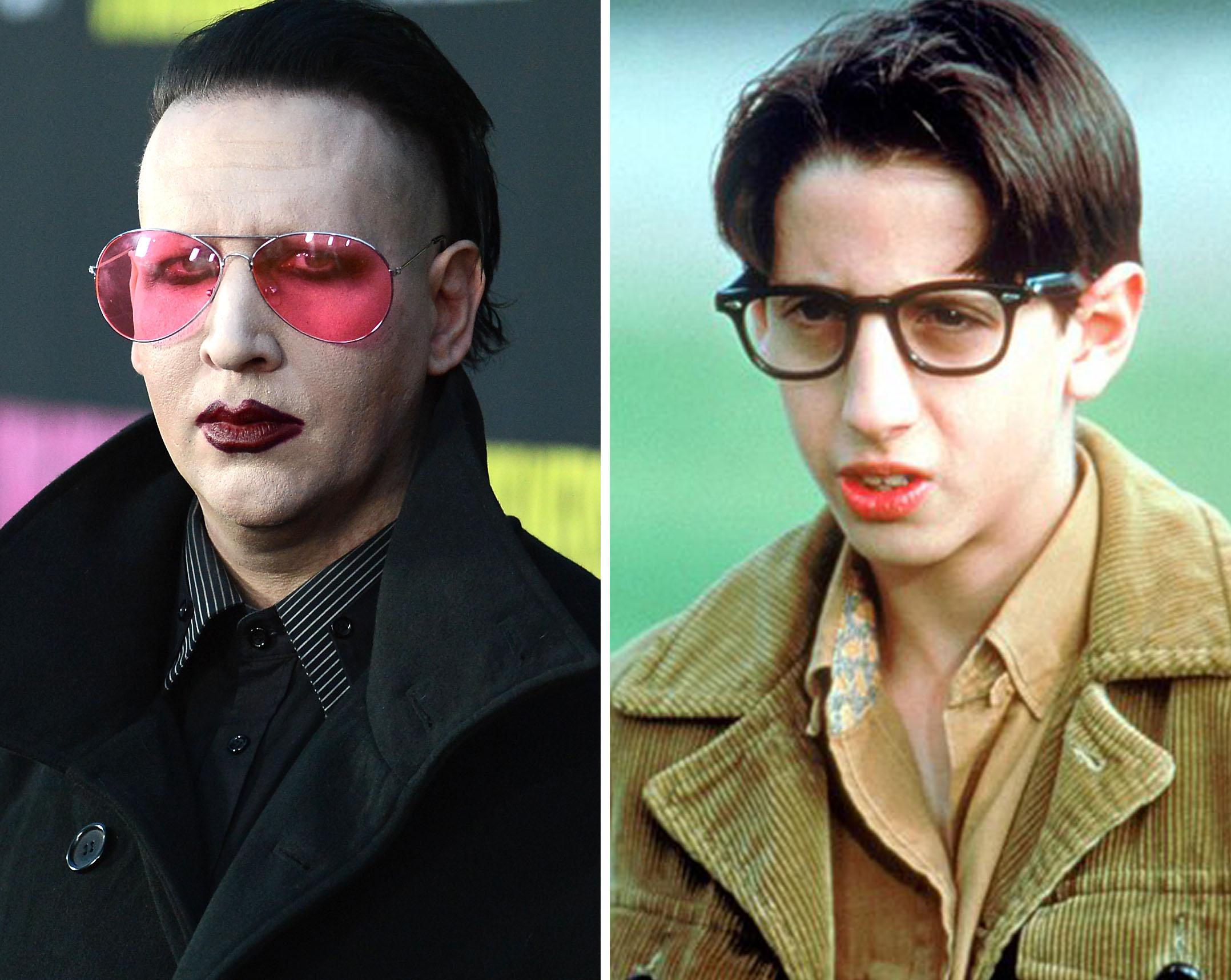 19. Marilyn Manson was in The Wonder Years
Unfortunately goth rocker Marilyn Manson did not play Fred Savage's geeky best friend Paul in the sitcom The Wonder Years. Josh Saviano – now a New York lawyer – did.
Article continues below advertisement
James Hewitt/Prince Harry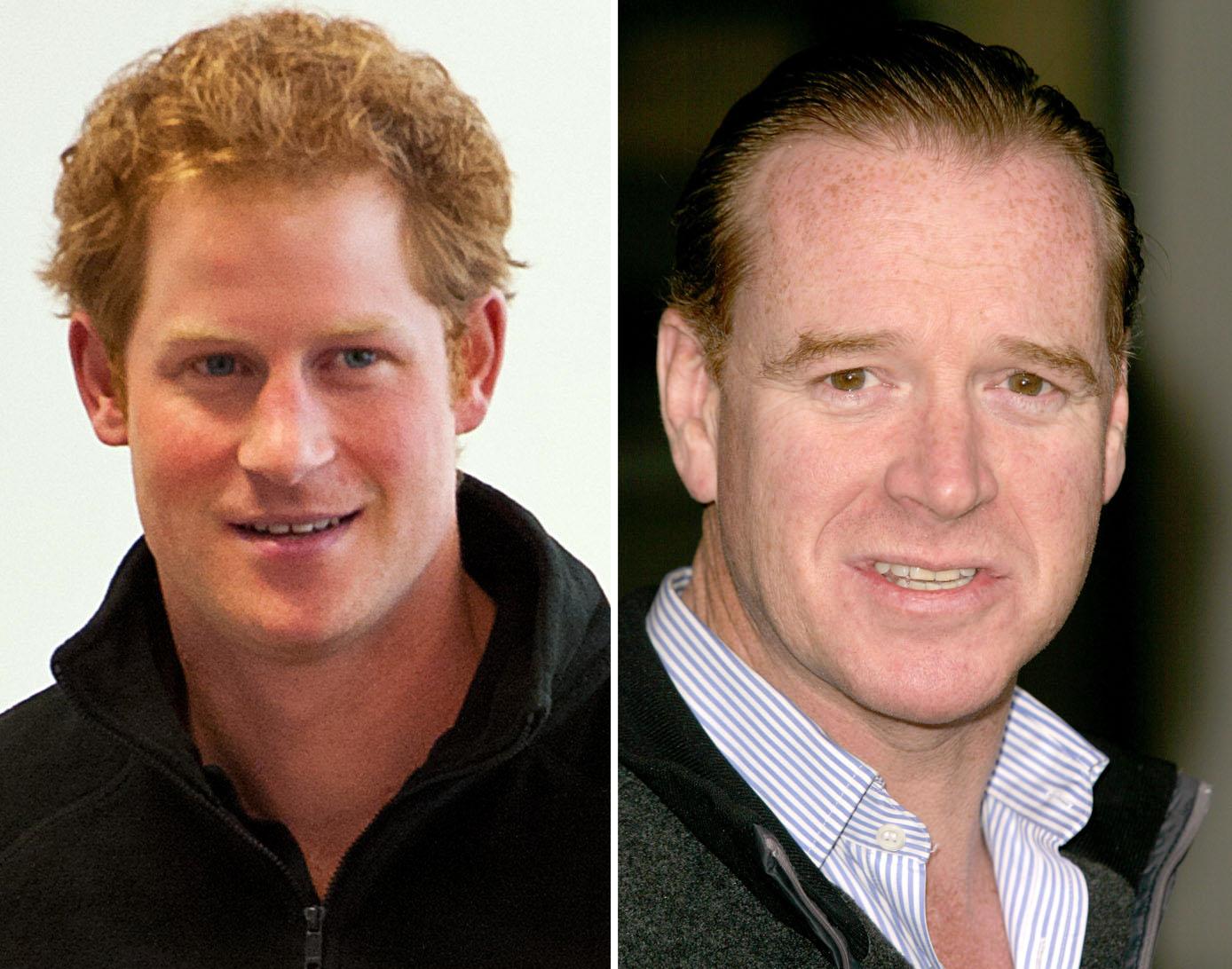 20. James Hewitt is Prince Harry's father
It seems logical. Ginger-haired Prince Harry looks nothing like Prince Charles so he must be the by-product of Princess Diana's affair with the redheaded Major James Hewitt. But Harry was born in 1984 and Hewitt said he didn't meet the late Princess of Wales until 1986. Also Diana comes from a family of redheads that include her brother Charles Spencer and her sister Lady Sarah McCorquodale.