Bethenny Frankel Reveals Shocking Details Of Her Youth On 'RHONY' –– 'We Had Abuse, We Had Alcohol, We Had Gambling'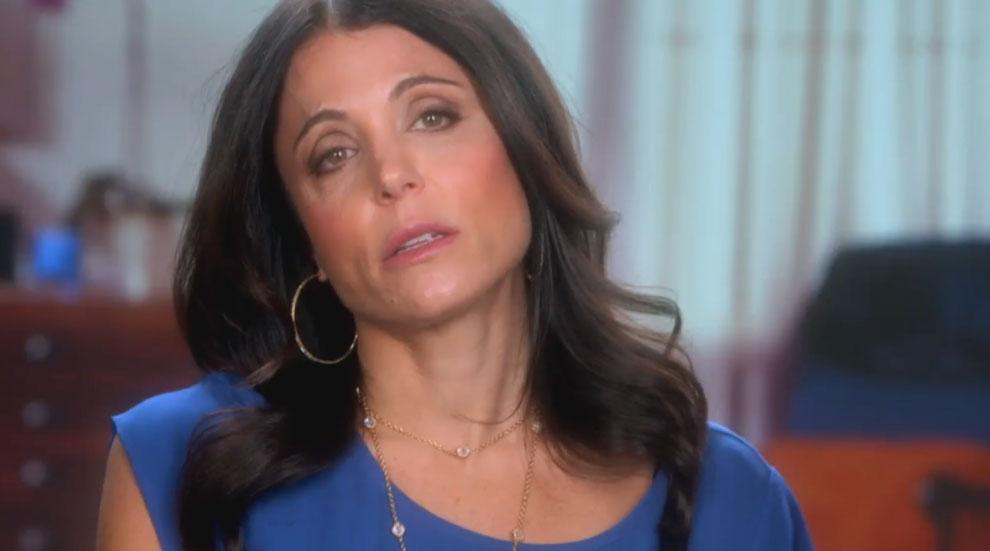 Bethenny Frankel has been forced to overcome hardships throughout the years -- but nothing has been more traumatic for the reality star than her harsh childhood.
On this week's episode of Real Housewives of New York, Frankel reconnected with her stepfather to mend their estranged relationship and to make sense of her heartbreaking upbringing.
During a therapy session, Frankel revealed that she reached out to her stepfather, John Parisella, after not speaking to him in over 25 years.
Article continues below advertisement
"John got in a relationship with my mother when I was about 4 and he raised me," she explained of the man who stepped in when her biological father walked out on her mother Bernadette Birk. "I feel badly because he's made mistakes as an adult and as a parent, but he was a father to me and I feel like I should reopen that door on some level."
The Skinnygirl mogul agreed to meet with Parisella during a girls' weekend in Miami. But before the duo reconnected, Frankel explained the gritty details of her harsh upbringing to her high school friend.
"When I went with my mom in her new husband's car to pick up stuff at the house, he like attacked me," Frankel told her friend of an incident that occurred when she was 19 years old.
When Frankel finally reunited with the horse trainer, she wasted no time talking about the skeletons in her closet.
"We never lived in the same place two years in a row -- I was going to nightclubs at 14," she reminded him. "We had this real nice melting pot of my mother trying to commit suicide in the kitchen in front of me.
Article continues below advertisement
"We had abuse, we had alcohol, we had gambling. What mother would ever do that to their child?"
Parisella responded, "You have to understand, she never wanted a child."
A stunned Frankel replied, "She never wanted a child? Excellent. That was evident."
Frankel not only took jabs at her estranged mother, but she also fired at her stepfather for his wrongdoings.
"We got in the car and you told us we had to move from that apartment because the mafia was after us and we had a gun in the glove department," she shared. "I saw a gun at 5!"
When he explained that it isn't healthy for Frankel to hold onto the past, she clarified that she just wanted to make sense of it.
"It's hard for me to have sex with a man and trust a man, because I would watch my mother get the sh*t beat out of her and get dragged down the hallway and call the cops the next day," Frankel said.
k
Her stepfather then admitted that he has been angry with her for not reaching out to him.
Article continues below advertisement
"I'm the child, I was the child," she said. "I'm 14 and go to boarding school and my mother's in a nut house."
After going back and forth, Frankel confessed, "You're the only father I've ever had and I'm not angry. You did the best that you could."
Parisella apologized for the past and praised his stepdaughter for becoming a "tremendous success." He added, "I've always had a love for you. It's never left. When you come see your friends with Bryn, I'll come down with you."
Watch the video on RadarOnline.com
Also on the episode, LuAnn de Lesseps compared Carole Radziwill to Sonja Morgan because of her relationship with her niece's ex-boyfriend Adam.
"He's very young," de Lesseps said to her while out for drinks. "It's Sonja young."
Radziwill fired back, "It's not Sonja young and please don't compare me to Sonja!"
When The Countess said that the 28-year-old is only four years older than Morgan's boyfriend, Radziwill shutdown the statement.
In an attempt to avoid a fight, de Lesseps said, "I'm happy if you're happy."
The Real Housewives of New York airs Tuesdays at 9/8c on Bravo.