Cha-Ching! Jason Hoppy's All Smiles With Daughter Bryn As Judge Orders Bethenny Frankel To Pay Him $100K -- 10 Photos Of His Blissful Victory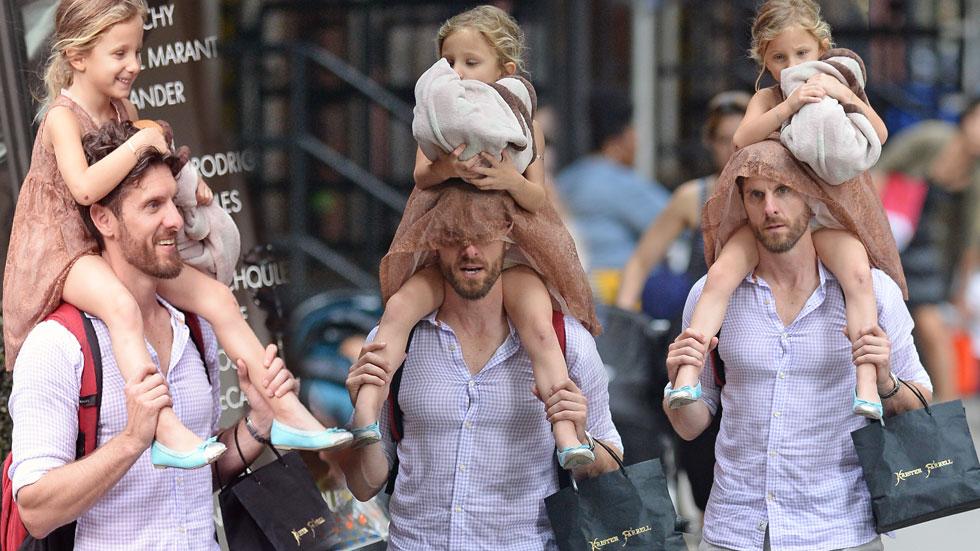 Jason Hoppy was all smiles carrying his daughter, Bryn Hoppy, after his ex-wife Bethenny Frankel was ordered to pay him $100,000 and RadarOnline.com has a gallery of his happy day out.
Article continues below advertisement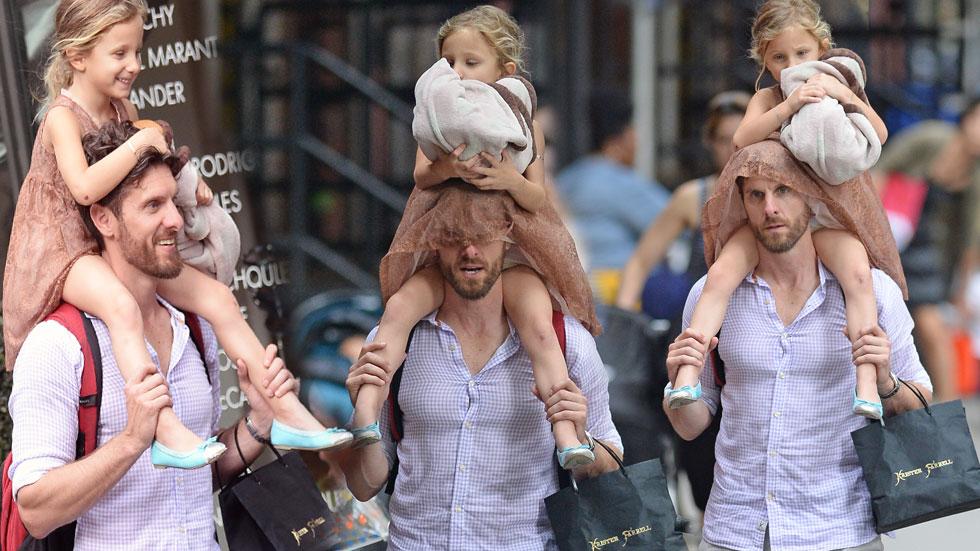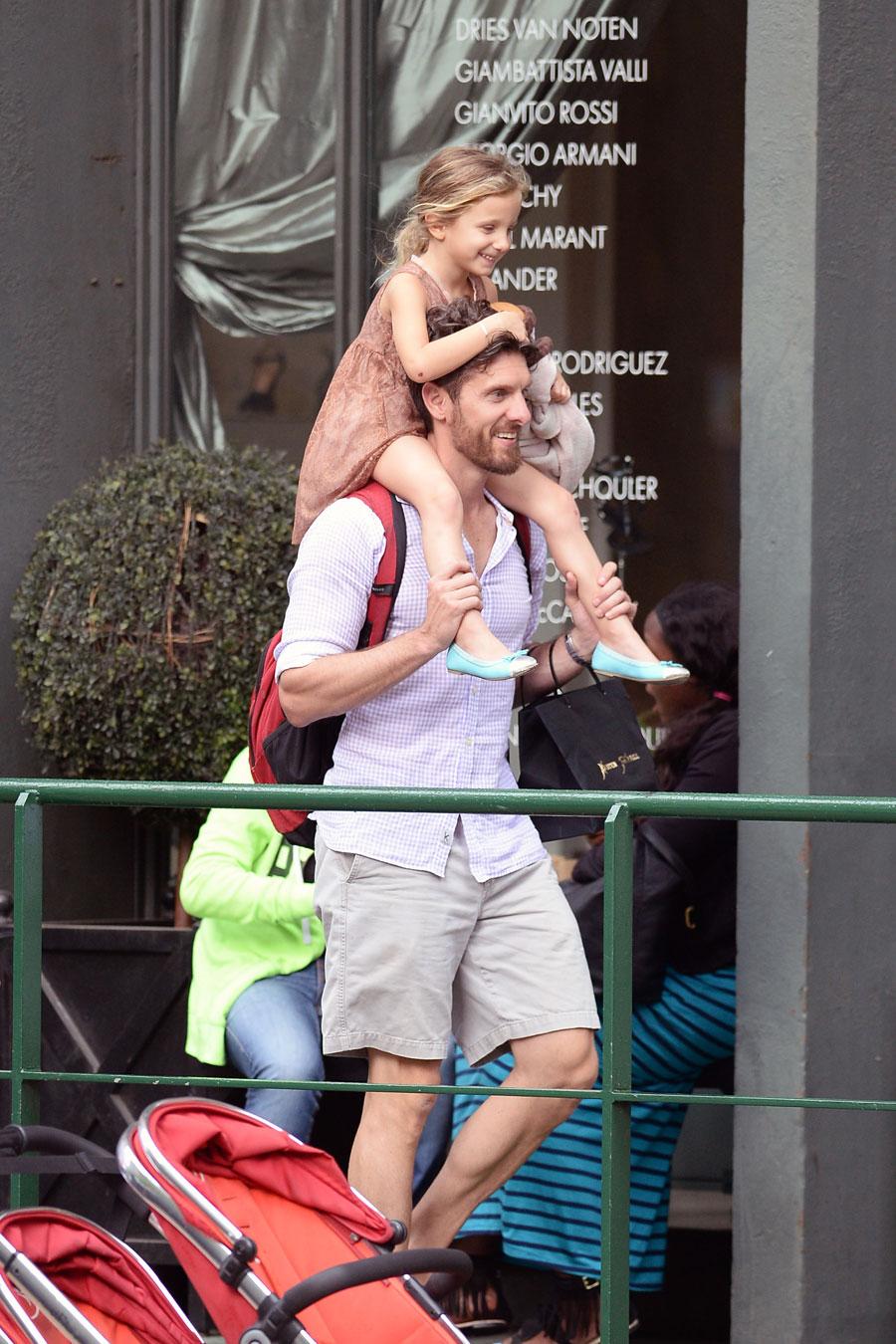 Jason looked delighted as he carried his 5-year-old daughter on his shoulders.
Article continues below advertisement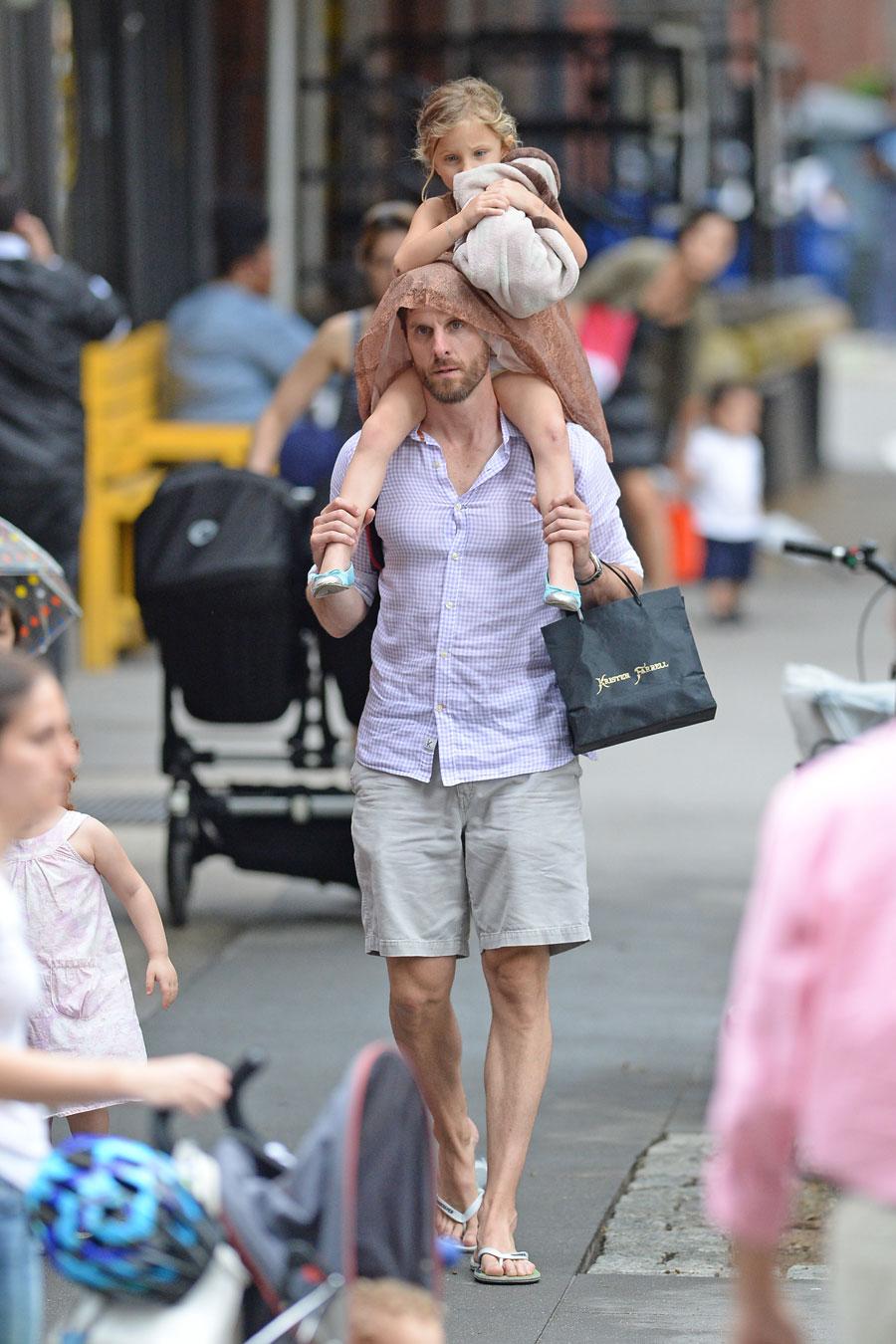 He was victorious in court recently and couldn't contain his good mood while out on the New York City streets with his daughter on May 11.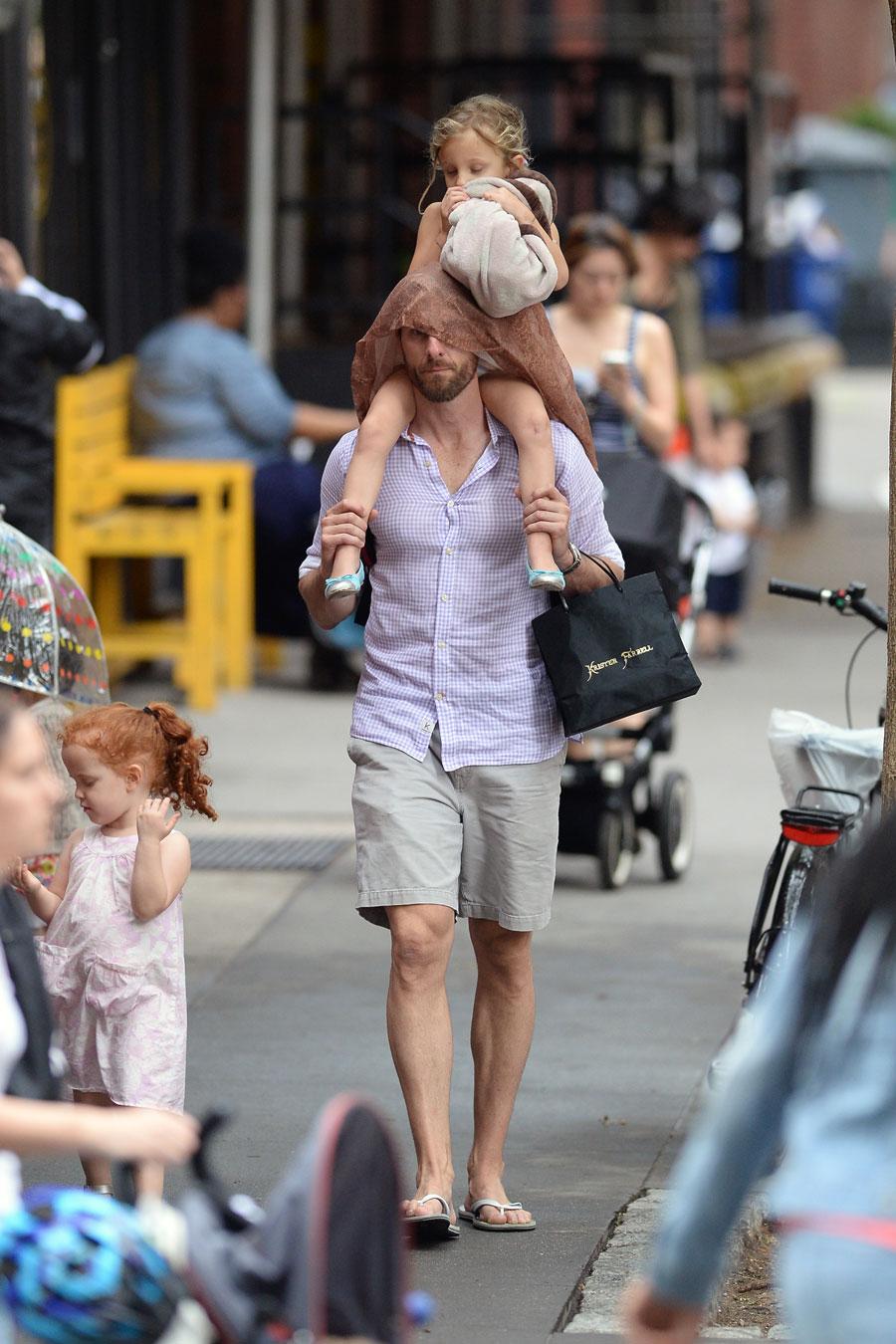 As Radar previously reported, a judge ordered Jason's ex-wife, Bethenny Frankel, to pay him big bucks.
Article continues below advertisement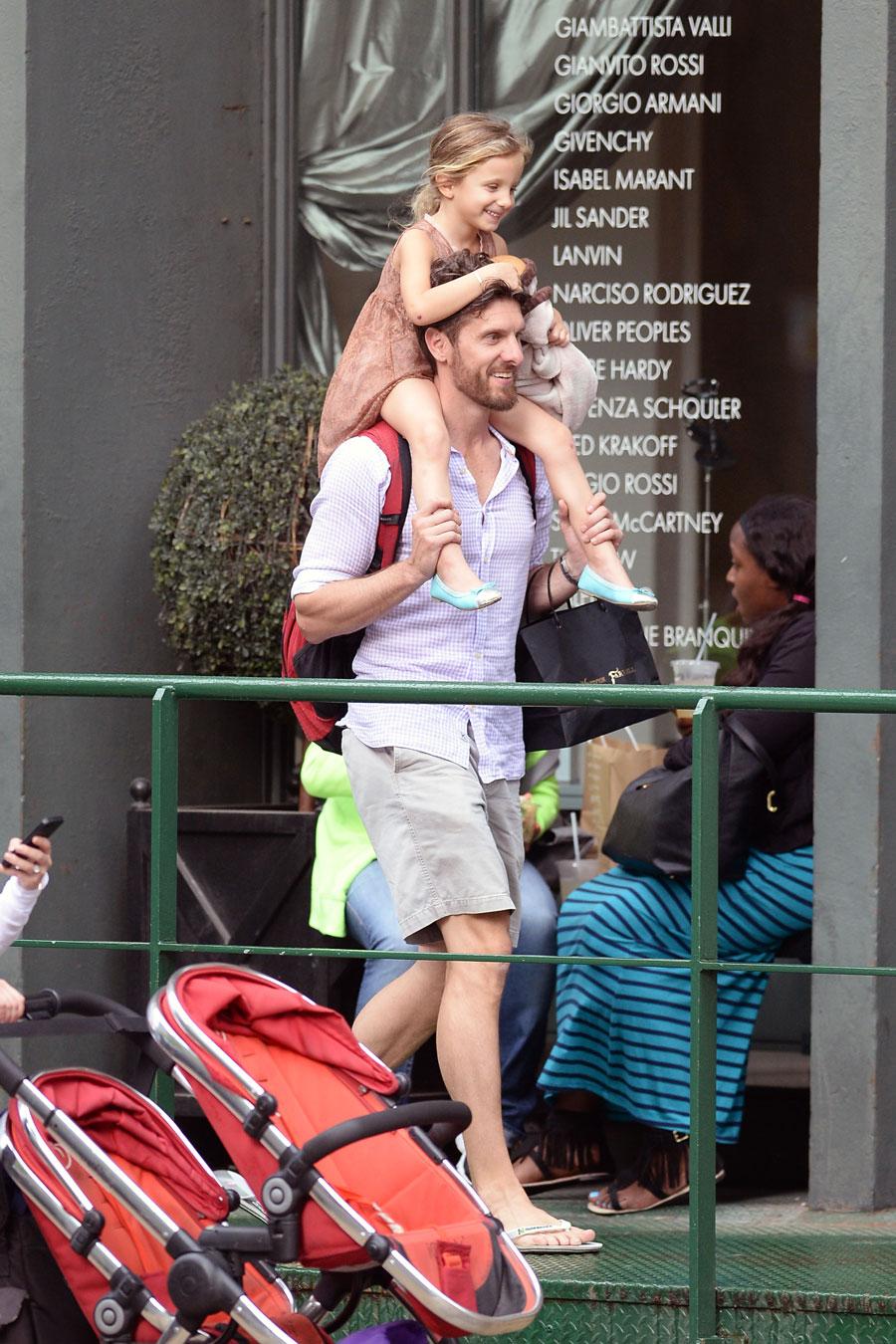 According to court documents filed on May 4 in NYC and obtained by Radar, Frankel has been ordered to pay Jason $100,000 in attorney fees by June 1. She previously made a separate court-ordered payment of $100,000 for the same purpose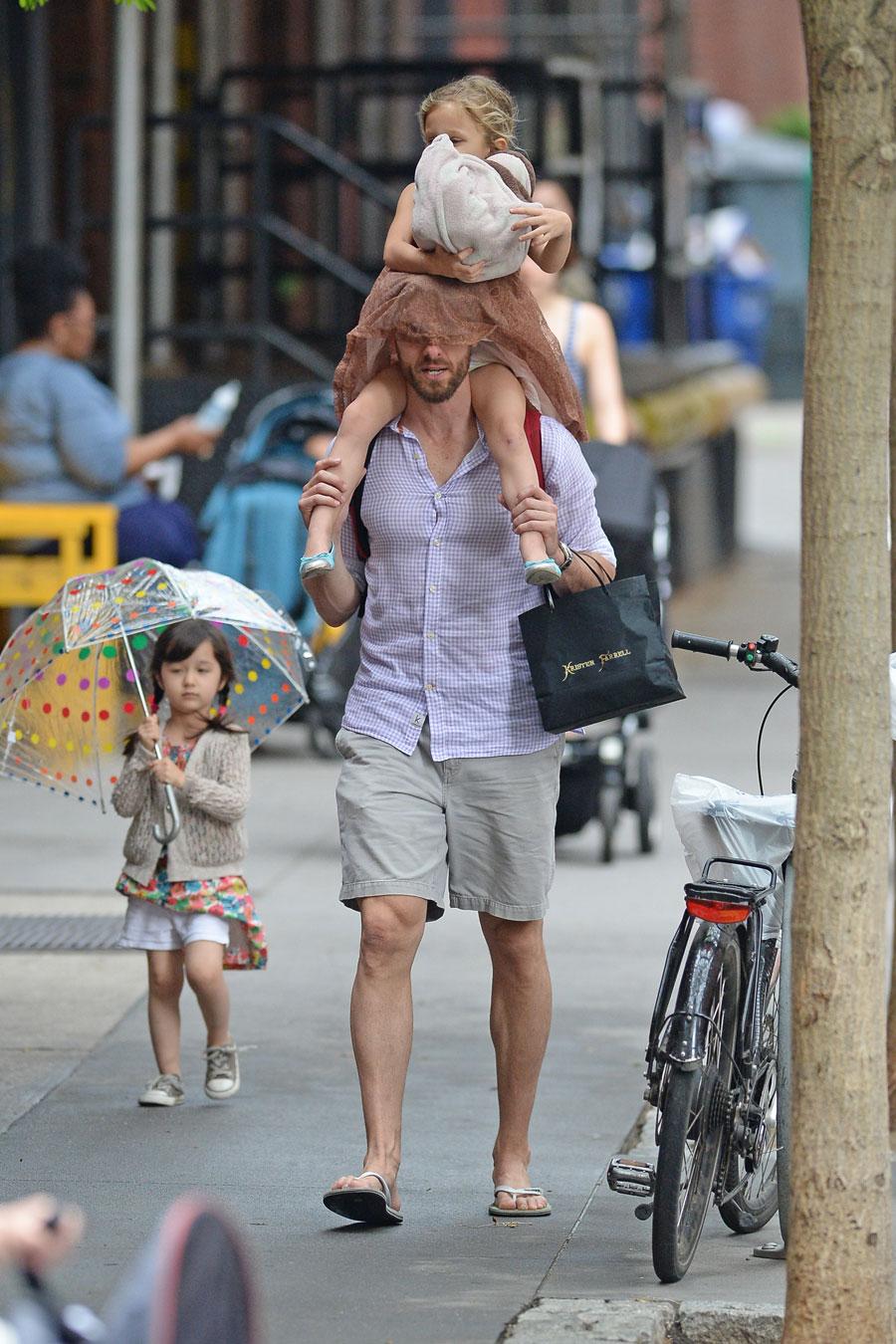 Unlike his Skinnygirl mogul ex, Jason is in serious financial straits and the judge ordered Frankel to foot the bill for his attorney because he "lacks sufficient funds of his own to compensate counsel without depleting his assets."
Article continues below advertisement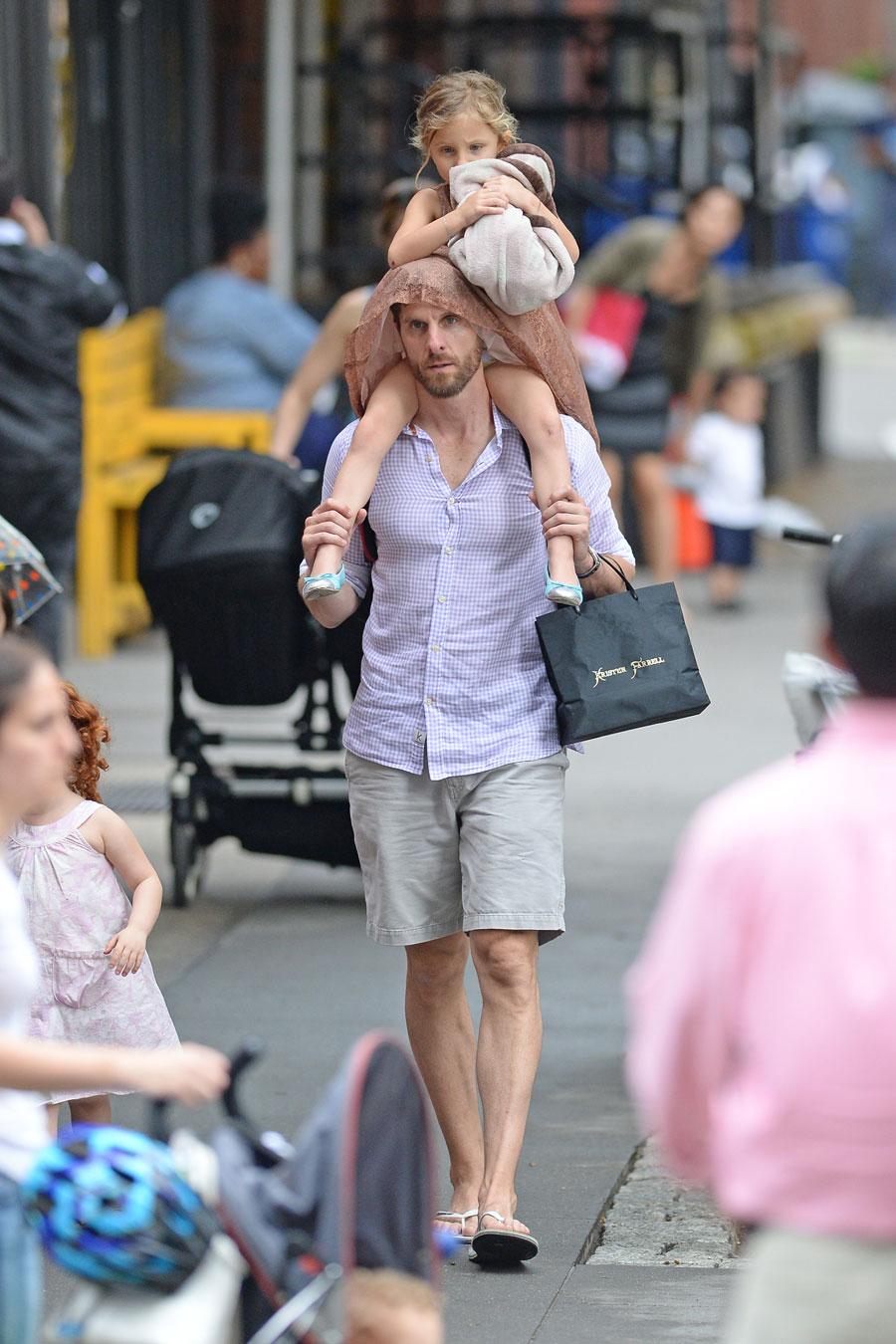 The doting dad looked like he didn't have a care, however, in the world as he toted his daughter on his shoulders.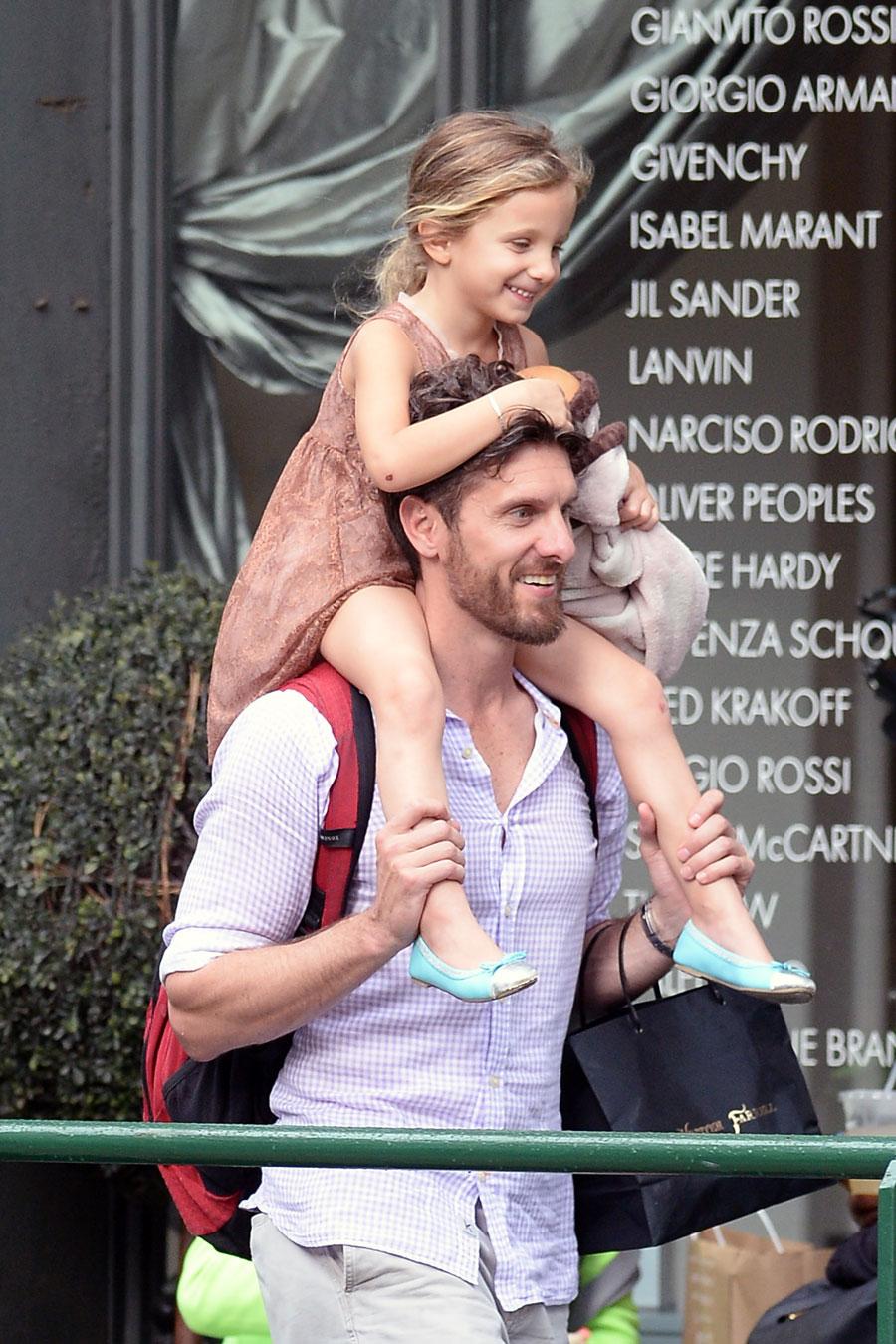 Mommy does the heaving lifting in the financial care of Bryn, paying him a temporary base child support of $3,000 for Byrn, as well as 97% of the little girl's preschool tuition (which is $600 per month), medical expenses, and other extracurricular expenses (around $900 per month), according to the documents obtained by Radar.
Article continues below advertisement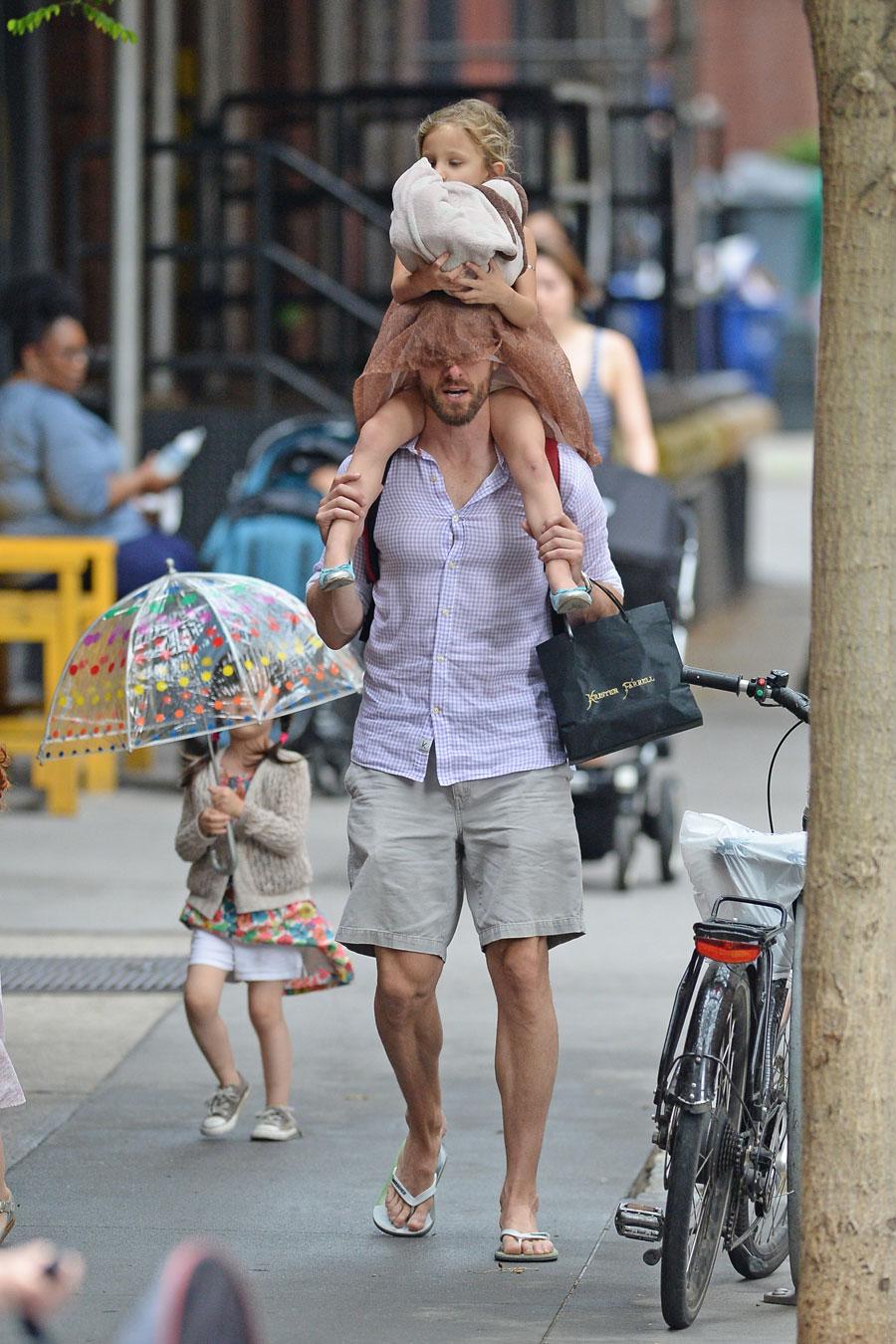 Daddy's day out was filled with fun as his adorable daughter enjoyed the view from up above.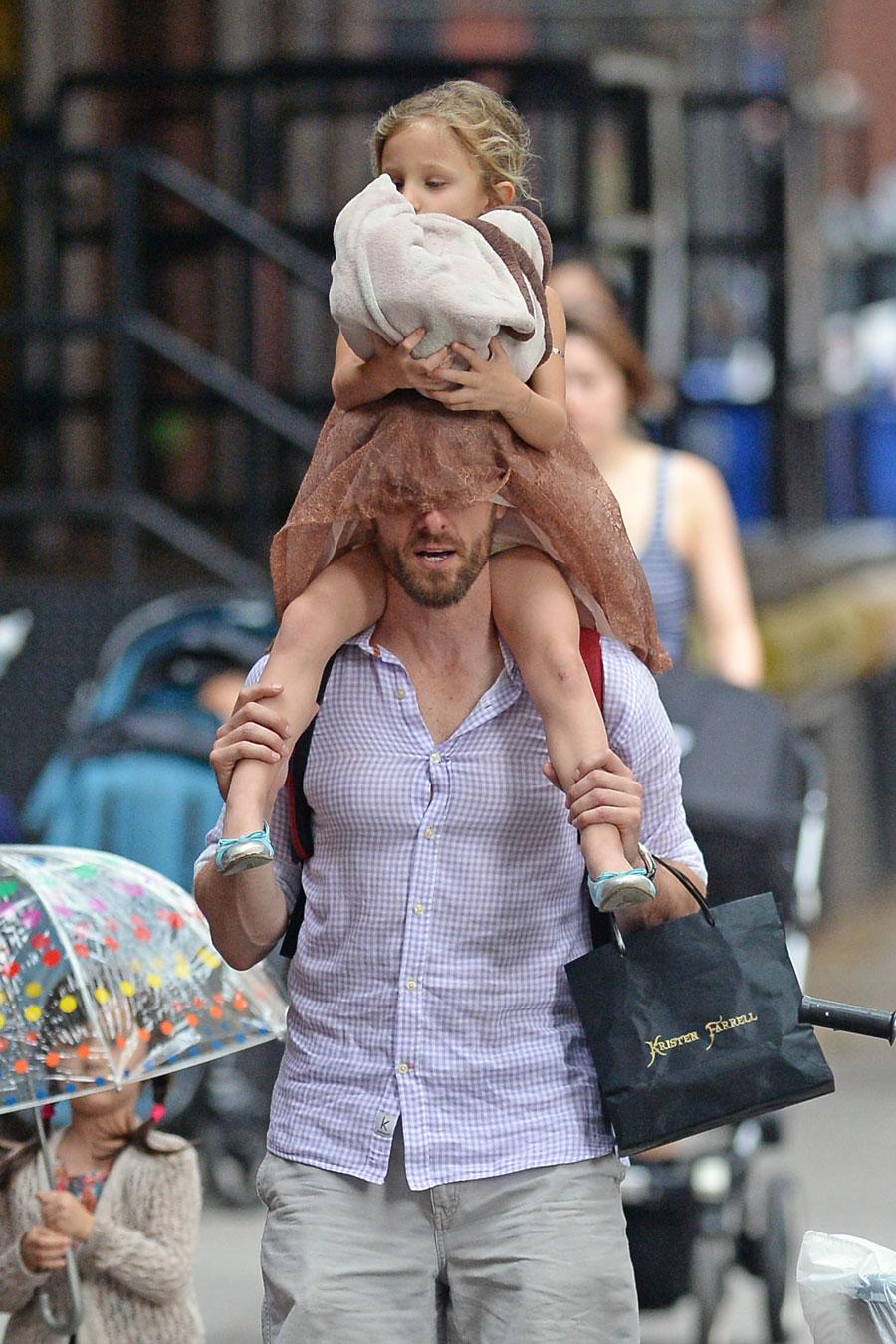 Bryn clutched her toy as she got a ride from Jason.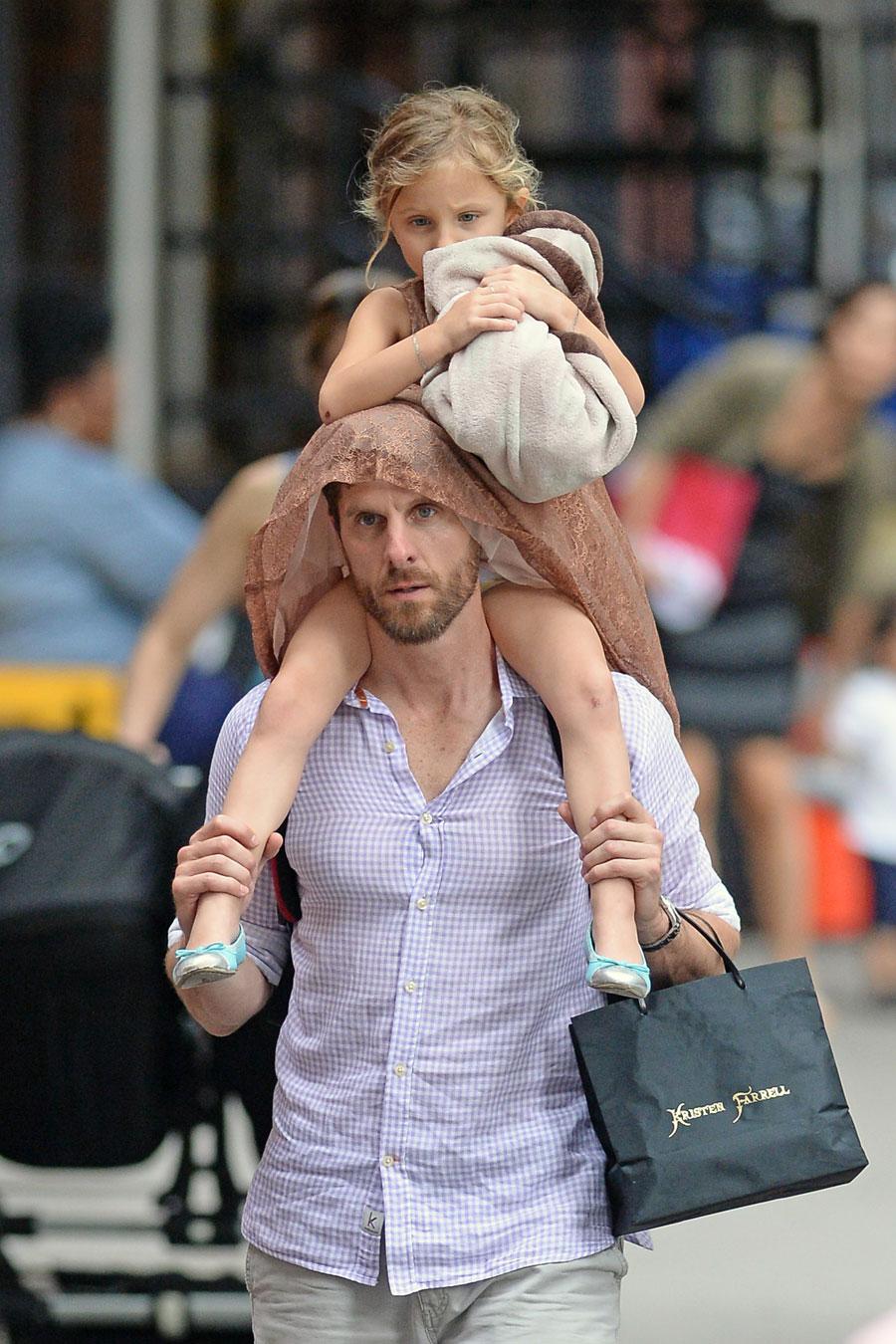 The day after Mother's Day, Jason and Bryn were spending time together strolling the NYC streets on a warm spring day.