Exclusive
Real RICH Housewife! Bethenny Frankel's Divorce Documents Reveal Net Worth & Luxurious Lifestyle -- All The Jaw-Dropping Details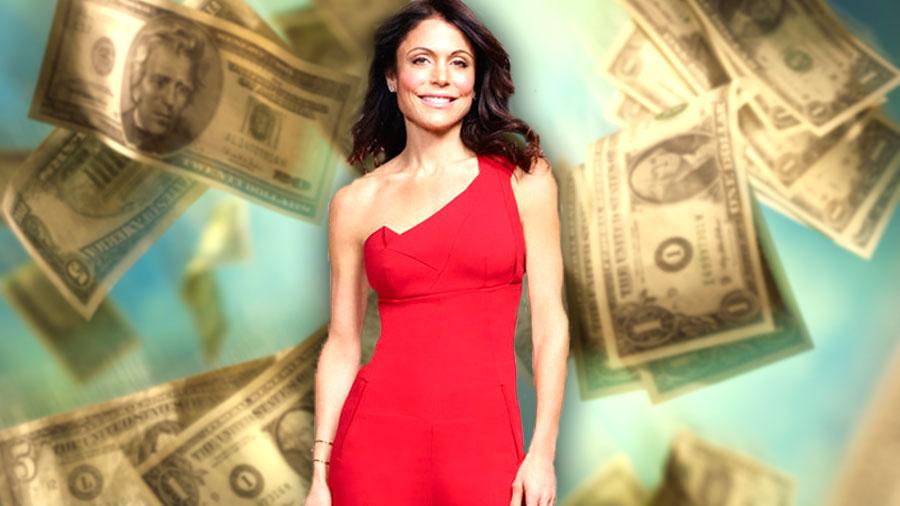 Skinnygirl Bethenny Frankel has a seriously fat bank account! The full extent of The Real Housewives of New York City star's finances have been revealed in new court documents obtained by RadarOnline.com, and the filings are proof that drama pays.
According to the documents, back when Frankel signed a pre-nup with estranged husband Jason Hoppy in March 2010, her net worth was roughly $22,000,000, with her assets having a total value of $611,503. Hoppy was worth just $475,000.
Article continues below advertisement
He had $13,331 in checking and savings accounts in his name, as well as a joint account with Frankel containing $3,774. They also had a joint brokerage account with a value of $248,774.
Not long after, however, Frankel's fortunes exploded with the sale of her Skinnygirl drink line for a reported $100 million to Fortune Brands' Beam Global.
By 2012, her W2 forms listed her gross annual wages as totaling $4,011,726, and she had checking and savings accounts in her sole name containing $282,207.03.
She and Hoppy also had a 529 college savings account for Bryn with a value of $149,187.89.
According to the paperwork, before filing for divorce Frankel was 100% owner of six different businesses and certain trademarks, as well as two properties in Bridgehampton that she purchased with cash.
Meanwhile, the couple became accustomed to serious luxury.
Hoppy claimed in the court documents that a typical month of expenses topped more that $35,559: with $470 in clothing for himself, $600 for clothing for their daughter Bryn, $320 for babysitting, $450 for hobbies including golf, $500 for toys, $350 for Bryn's summer camp, $4,000 for summer home rental and $2,500 per month for vacations!
Article continues below advertisement
In typical trips, the couple were spotted relaxing in Turks and Caicos in 2009, and Los Cabos, Mexico in 2011.
But the judge noted that these vacations have become a sticking point between the couple, with Hoppy wanting Frankel to foot the bill for such trips in the future.
According to the documents, the judge noted that there are "disputes about whether their often luxurious travel constituted vacations (according to the husband) or work (according to the wife)."
"It is difficult to make a precise finding as to the marital lifestyle," the judge stated.
Watch: Bethenny Frankel's Divorce Documents Reveal Her Net Worth