'Fashion Police' Fallout: Search On For Replacement For Kelly Osbourne, As New Details Leak About Her Anger With Show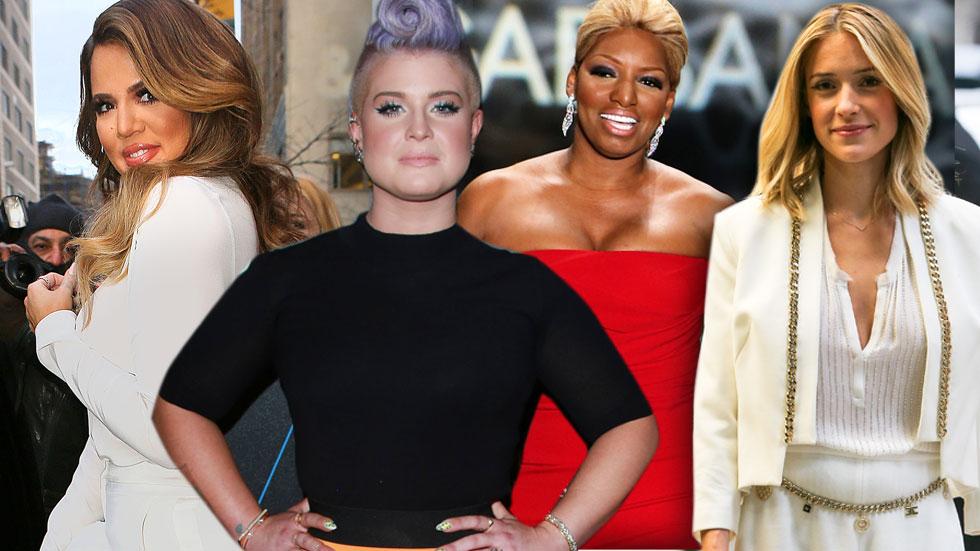 The search for Kelly Osbourne's Fashion Police replacement includes Khloe Kardashian, NeNe Leakes and Kristin Cavallari, as new details leak about her last days on the show.
The NY Post reports that Osbourne was livid over how E! and Giuliana Rancic dealt with the scandal that erupted after Rancic joked that Disney teen Zendaya's dreadlocked Academy Awards 'do made her look like she reeked of "patchouli oil or maybe weed."
Article continues below advertisement
"Kelly left not from the remark itself, but because of how Giuliana and the network handled it," a source told the paper of the network and star's crisis control efforts, which included multiple apologies, blaming a writer as well as claiming that Osbourne never objected to the comment in the three takes they filmed the segment.
The network told the paper that "no decisions have been made" as to who will take Osbourne's chair, less than six months after the death of the show's focal point, Joan Rivers. Leakes could have an inside track, as she was previously considered for a spot on the show following the death of Joan Rivers last summer.
As RadarOnline.com previously reported, Osbourne abruptly parted ways with the E! program last week after publicly speaking out about the controversial situation. Sources said that producers were at their wit's end with Osbourne prior to the Rancic scandal, as her attitude on the show took a dive following Rivers' death.