Famous Fashionistas: 23 Models With Celebrity Parents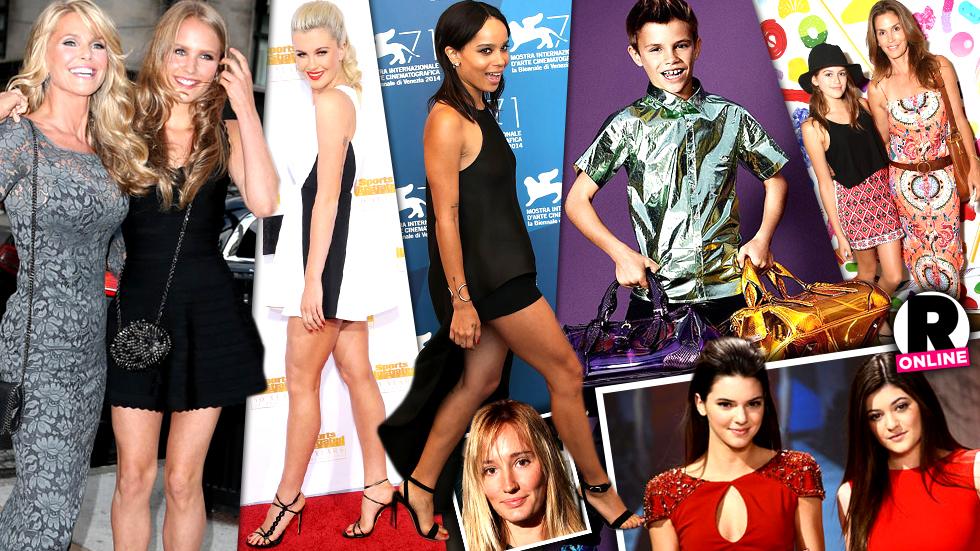 Is it all in the genes or in their parents' closets full of couture? Whatever the case, these catwalk stars may have their famous parents to thank for their success in the fashion business.
Article continues below advertisement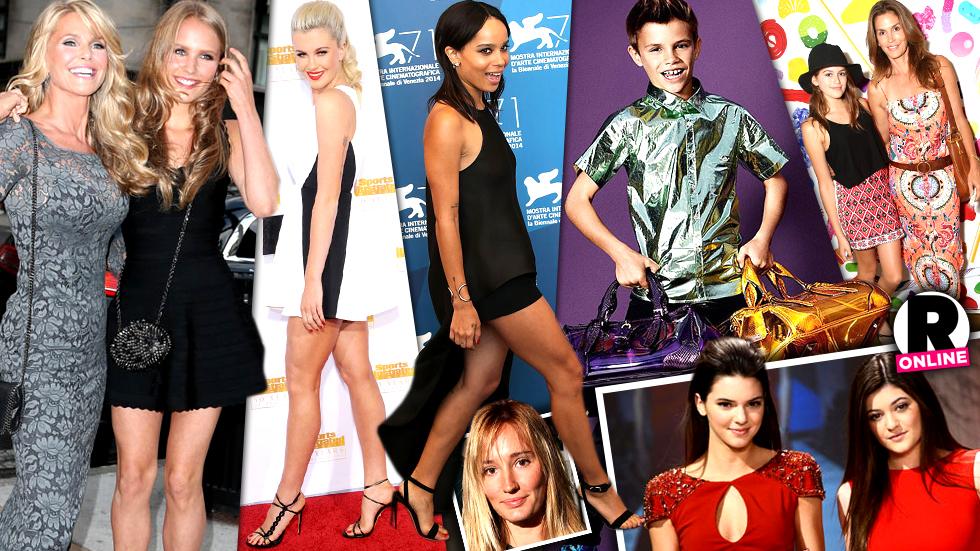 Is it all in the genes or in their parents' closets full of couture? Whatever the case, these catwalk stars may have their famous parents to thank for their success in the fashion business.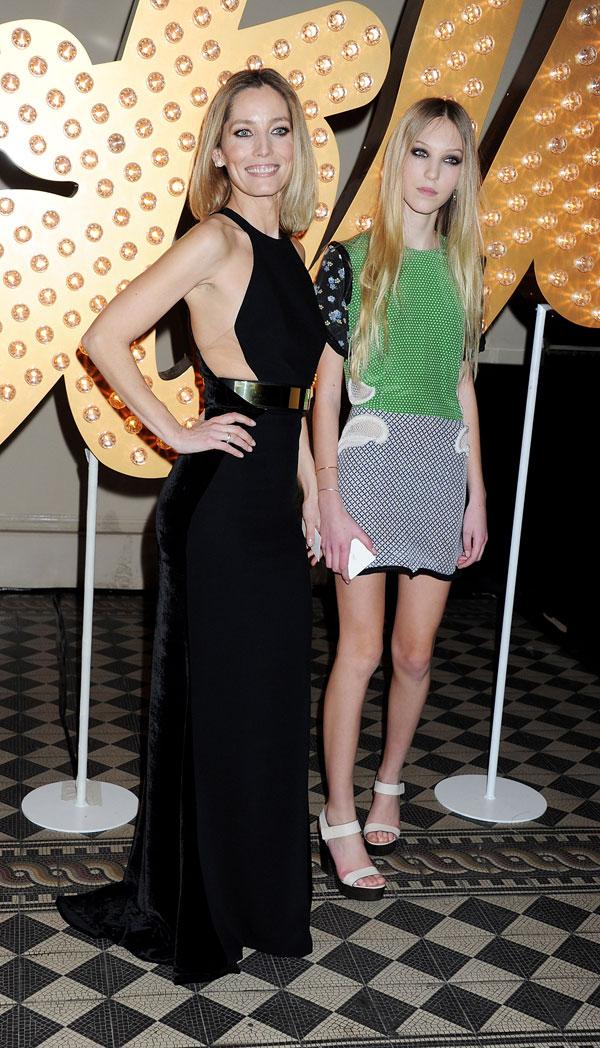 Ella Richards is following in the fashion footsteps of her aunties Alexandra and Theodora – Keith Richards' daughters with model Patti Hansen. Between them all, the sisters have modeled for Tommy Hilfiger and appeared in magazines such as Harper's Bazaar, Glamour, Vogue and Vanity Fair.
Article continues below advertisement
Father-of-seven Mick Jagger also has two model daughters: Elizabeth and Georgia May, two of the four children he had with '70s fashion icon Jerry Hall. With her gap front teeth, her father's rock star pout and her mother's mane of blonde hair, Georgia May can be seen modeling everything from make-up to jeans.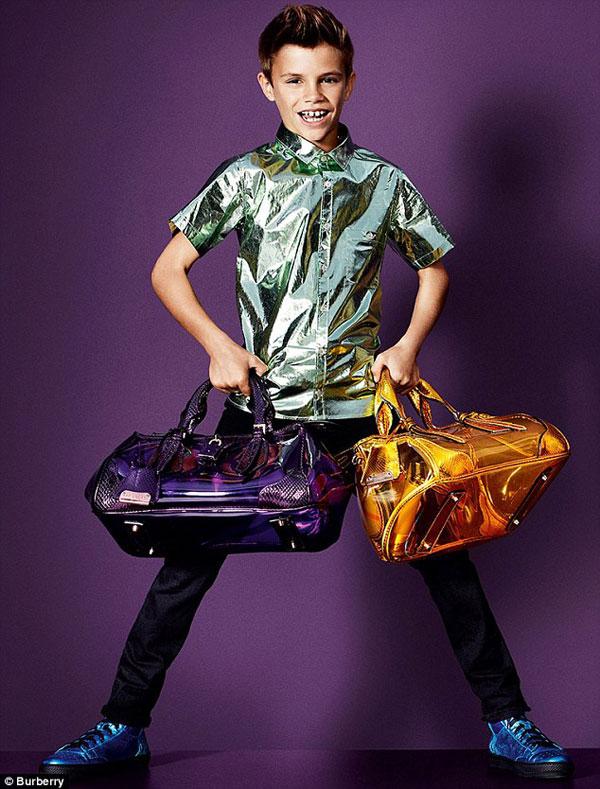 When your parents are David and Victoria Beckham you're expected to pick up some style tips. Precocious Romeo Beckham was named as one of the faces of Burberry's latest campaign in 2012 when he was just 10-years-old.
Article continues below advertisement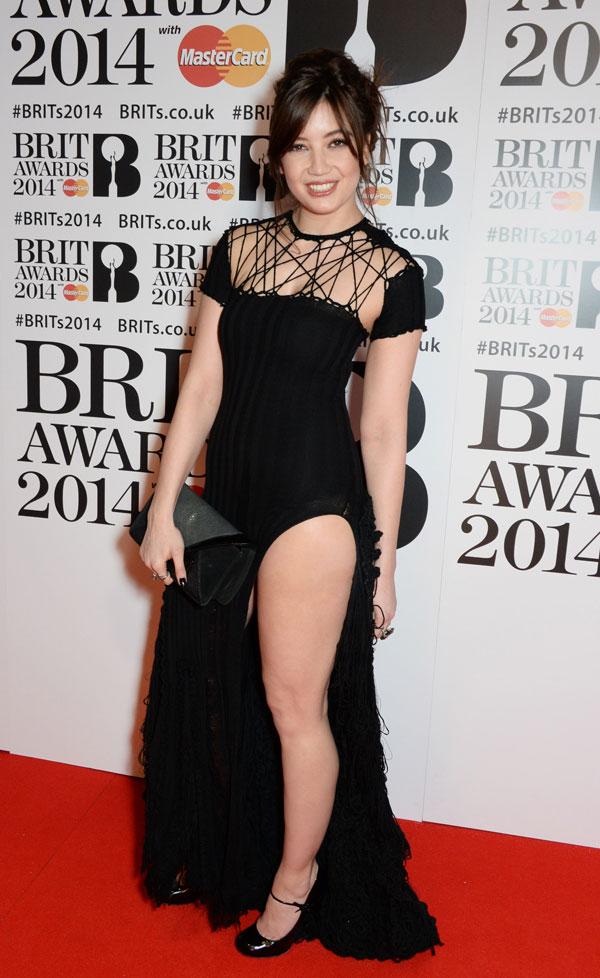 Her father is Gavin Rossdale, her mother singer Pearl Lowe and her stepmom Gwen Stefani. But Daisy Lowe's modeling career isn't just an accident of birth. The curvy Brit – who has strutted her stuff for the likes of Chanel and Vivienne Westwood and posed for Burberry and Agent Provocateur – is genuinely gorgeous.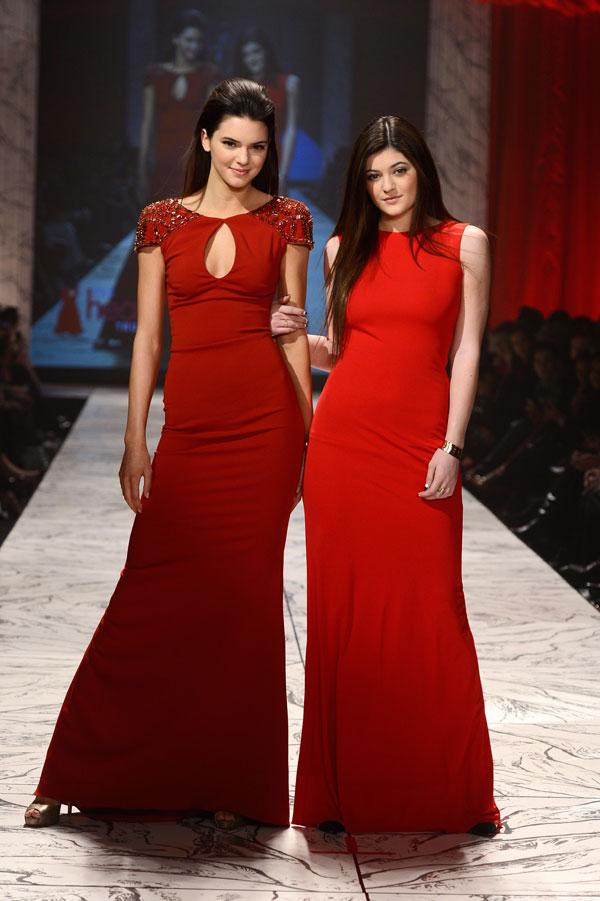 Anything their sisters Kim, Khloe and Kourtney Kardashian can do, Kendall and Kylie Jenner can do better! These reality teens have carved a fashion career out of their TV infamy — and Kendall's been so successful, she even dropped her last name in a bid to distance herself from her roots.
Article continues below advertisement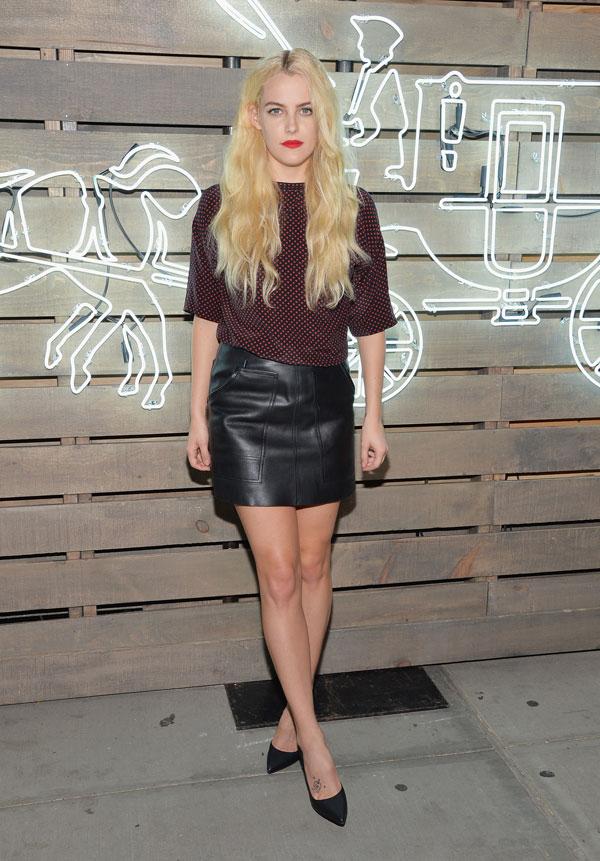 The granddaughter of Elvis Presley – and the daughter of his only child Lisa Marie – Riley Keough is the descendant of rock and roll royalty. She can thank the Presley good looks for her modeling career, which has seen her pose for everyone from Dolce & Gabbana and Christian Dior to Elle and Victoria's Secret.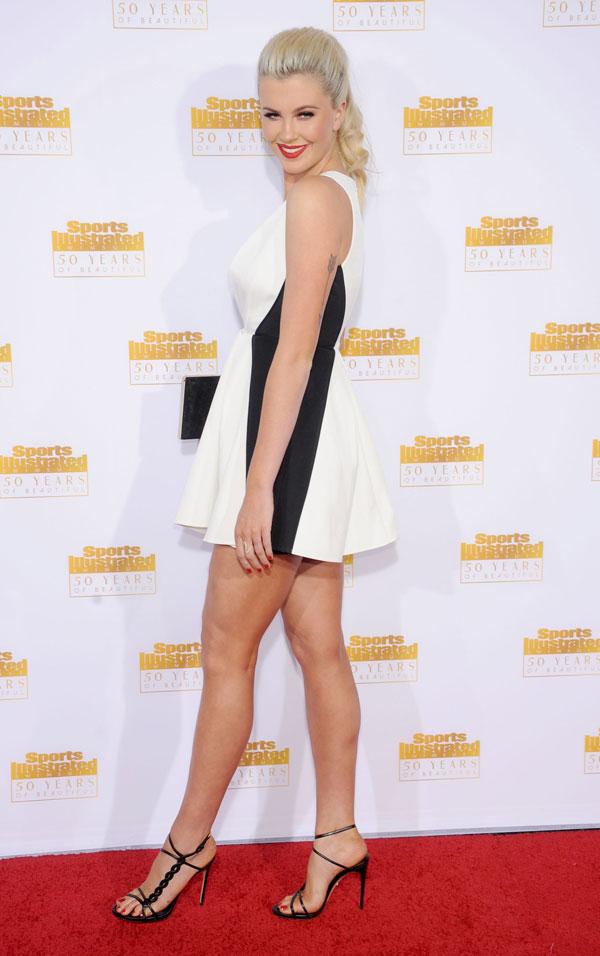 Ireland Baldwin has inherited her mother Kim Basinger's good looks, so it's no surprise that she has turned to modeling. Her athletic build and long blonde hair are reminiscent of a young Basinger, who turned the head of Alec Baldwin.
Article continues below advertisement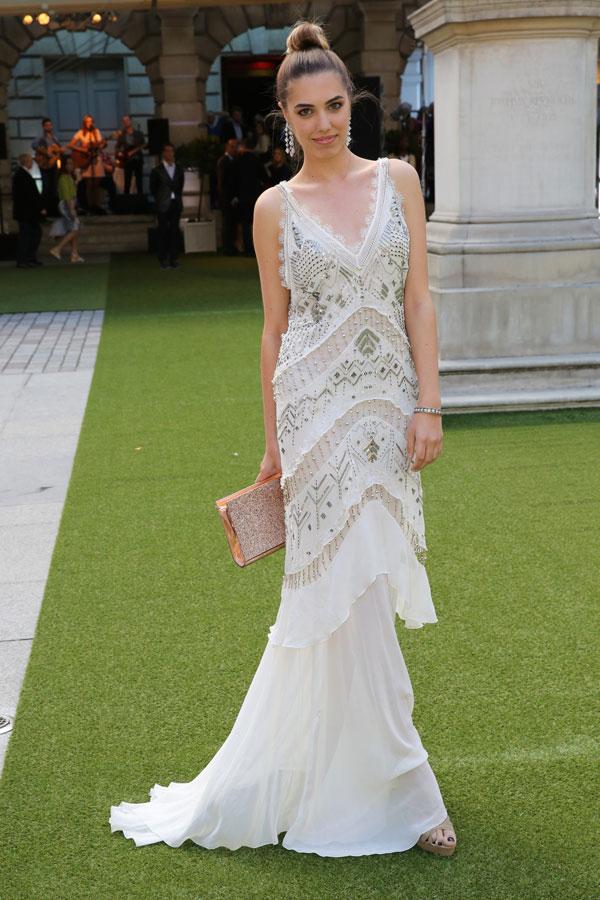 Amber Le Bon inherited her mother Yasmin's catwalk beauty and her father (Duran Duran singer) Simon's famous name. And, voila, a fashion model was born.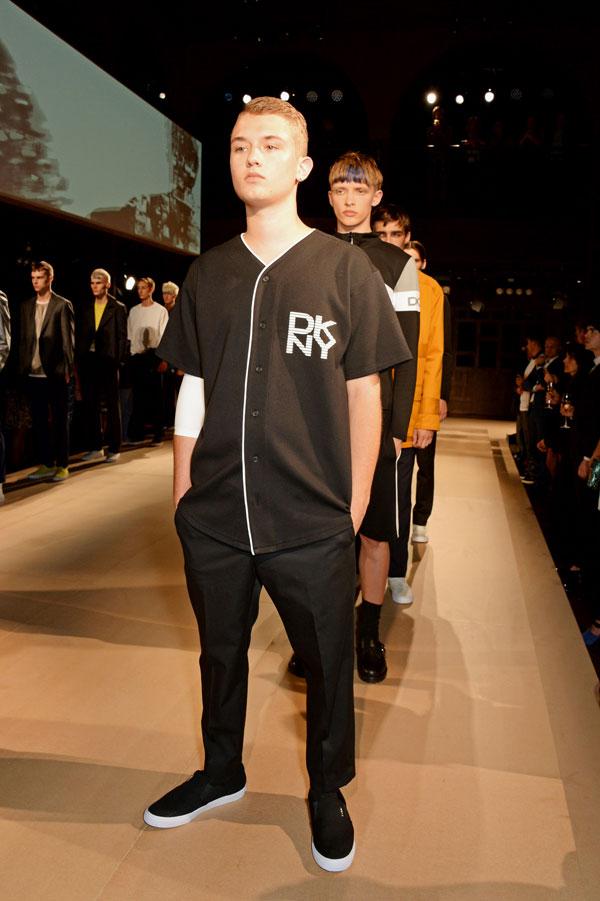 Rafferty Law's parents Jude Law and Sadie Frost, are actors but he has decided to become a model. The young Brit made his catwalk debut for DKNY in June 2014 at just 17.
Article continues below advertisement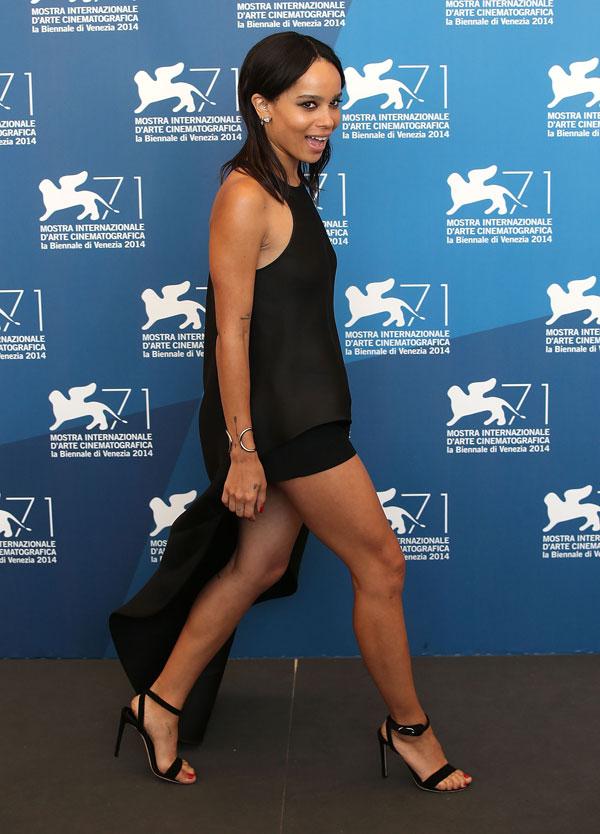 Zoe Kravitz – the daughter of Lisa Bonet and Lenny Kravitz – has carved out a successful acting career in her own right. But she has also modeled, appearing in magazines such as Elle and working as the face of Vera Wang's Princess fragrance.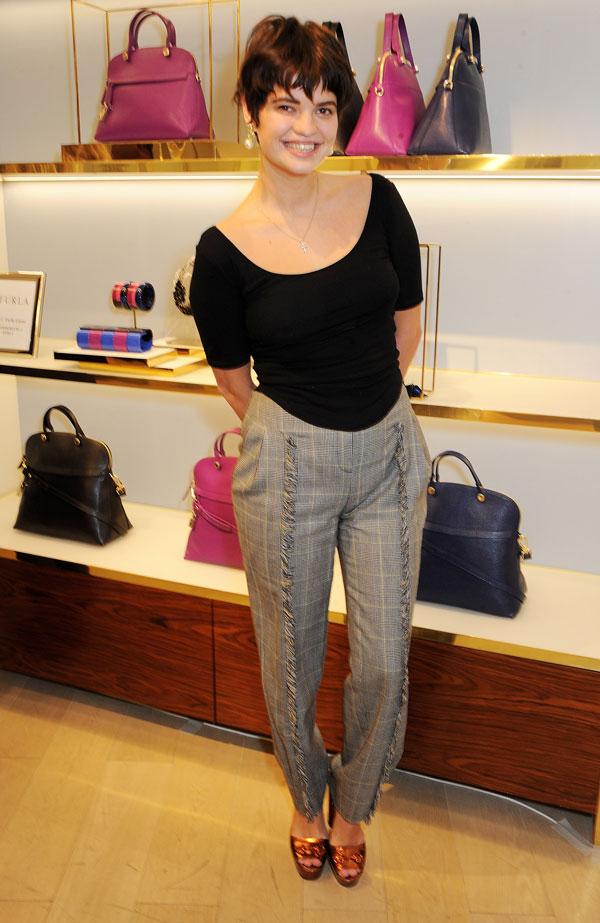 Like her deceased sister Peaches (who also fronted fashion campaigns), Pixie Geldof has many strings to her bow. The daughter of Irish rocker Bob Geldof and the late Paula Yates is a DJ who has modeled for Diesel, Levi's, Agent Provocateur and Vivienne Westwood.
MORE ON:
Lisa Marie's Downward Spiral
Article continues below advertisement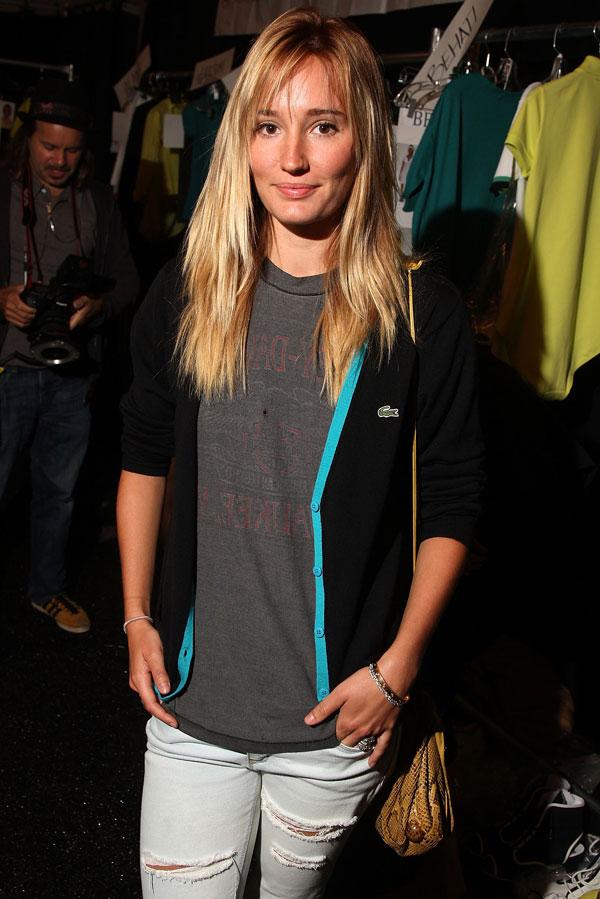 The daughter of rocker Rod Stewart and model Kelly Emberg, is it a surprise that Ruby Stewart has stepped into the world of fashion? Just like big sister Kimberly, she has turned to modeling and, at the age of 20, became the face of British lingerie line Ultimo. It's the same brand her stepmother Penny Lancaster and former stepmom Rachel Hunter posed for.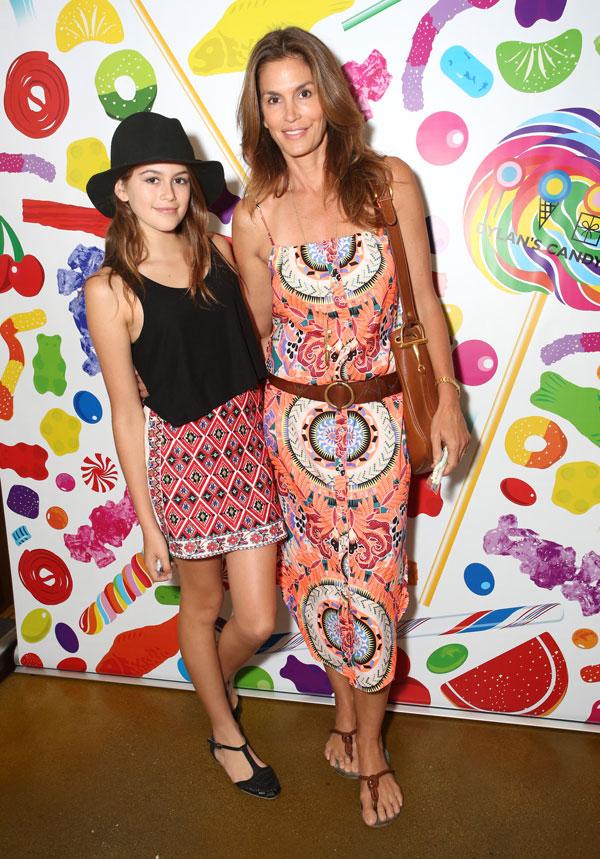 With her olive skin tone and tumbling brunette locks, Kaia Gerber is the very definition of a mini-me for mom Cindy Crawford. But Crawford's daughter's brief modeling stint (she appeared in a Young Versace campaign at the age of 10 in 2012) has been put on hold for the time being. Crawford said, "There aren't even a handful of jobs for a 10-year-old girl."
Article continues below advertisement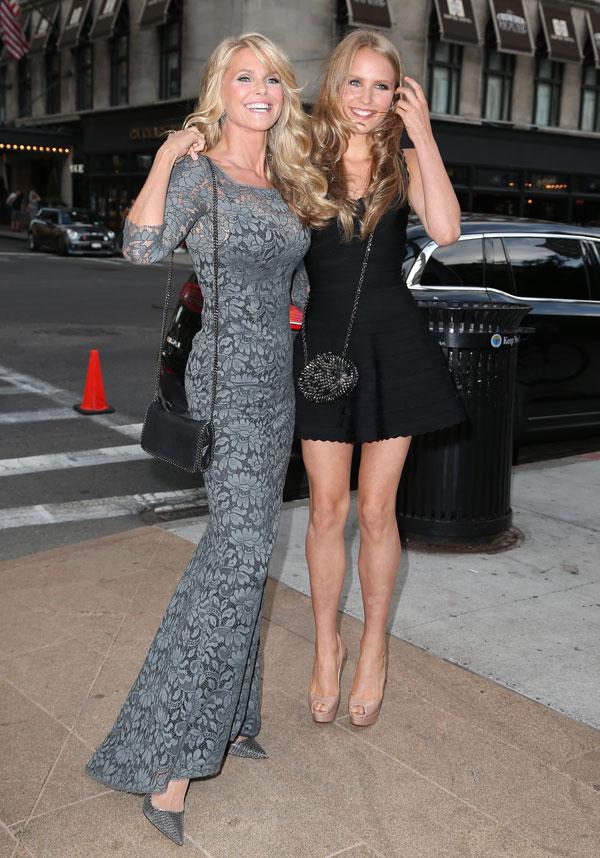 Sailor Brinkley-Cook, Christie Brinkley's daughter, was snapped up by IMG Models in 2013 when she was just 15 after shedding baby weight and "growing into" herself, she said.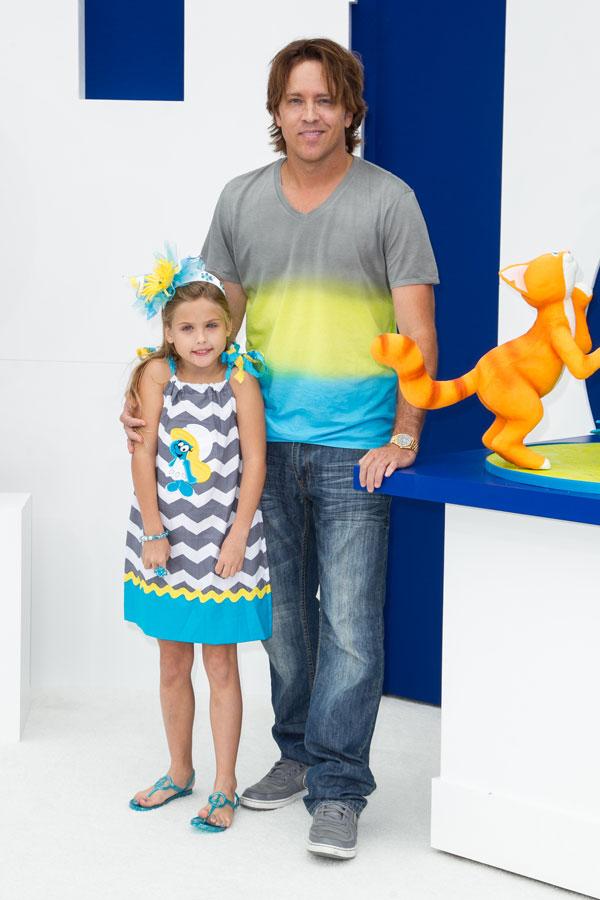 When Dannielynn Birkhead appeared in a Guess ad campaign aged six in 2012 it was a bittersweet nod to her mom Anna Nicole Smith. The late former Playboy model got her big break as the face of the fashion line more than 20 years ago.
Article continues below advertisement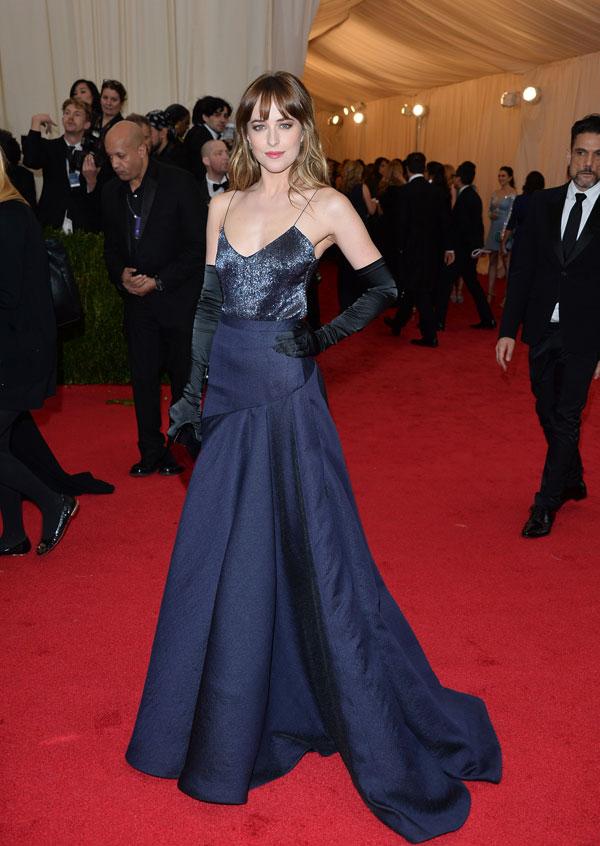 Next year we'll see her tied up and whipped in the much-anticipated 50 Shades of Grey. But actress Dakota Johnson – daughter of actors Melanie Griffith and Don Johnson – kicked off her showbiz career years ago. Now 24, she signed up to IMG Models in 2006 when she was just 17.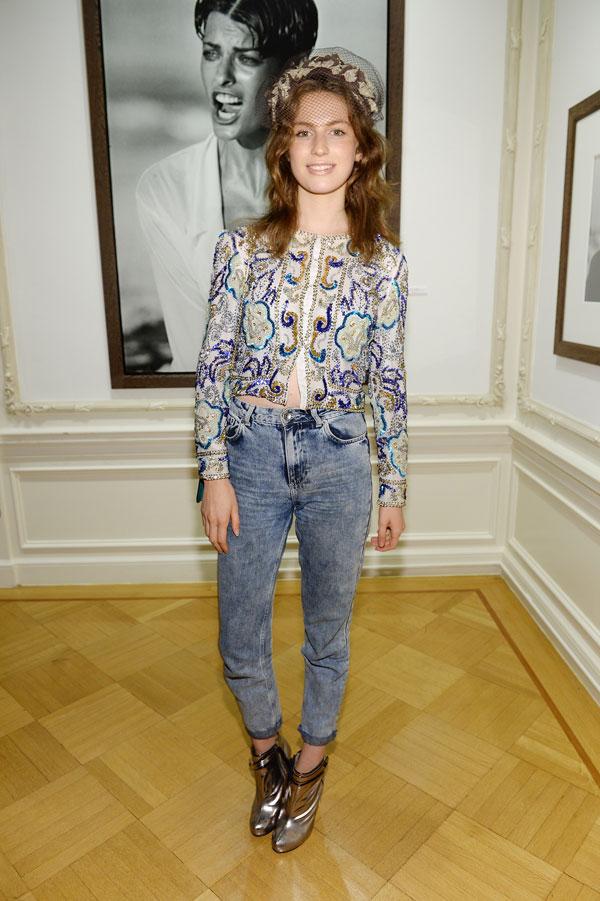 If her name sounds familiar that's because Tali Lennox is the daughter of Scottish singer Annie Lennox and Israeli film and record producer Uri Fruchtmann. Tali's face may also be familiar as she has appeared in campaigns for Topshop, Burberry and done catwalk shows for Prada, Missoni and Chanel.
Article continues below advertisement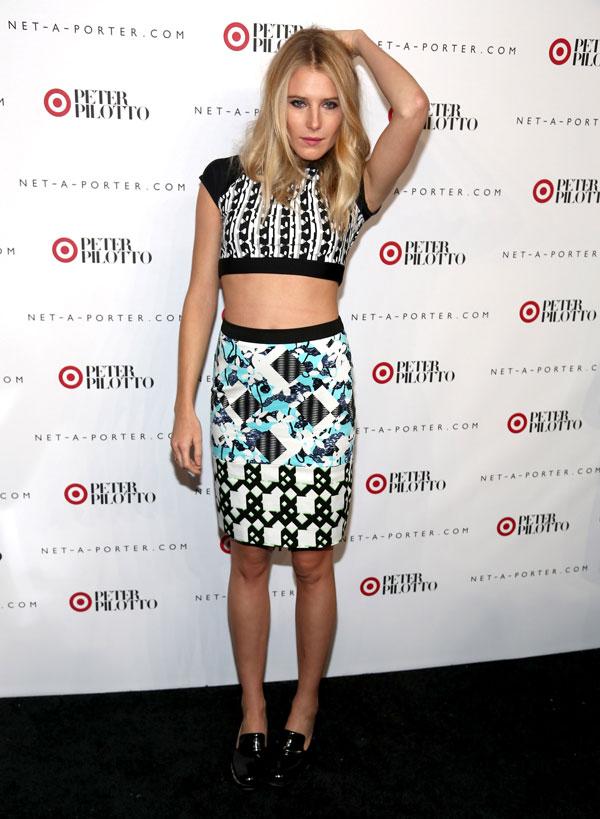 The great-granddaughter of writer Ernest Hemingway and the daughter of Mariel Hemingway, Dree Hemingway is carrying on the family tradition by maintaining a place in the spotlight. Acting is now her thing, but she is also a model who has worked with Givenchy, Calvin Klein and Topshop.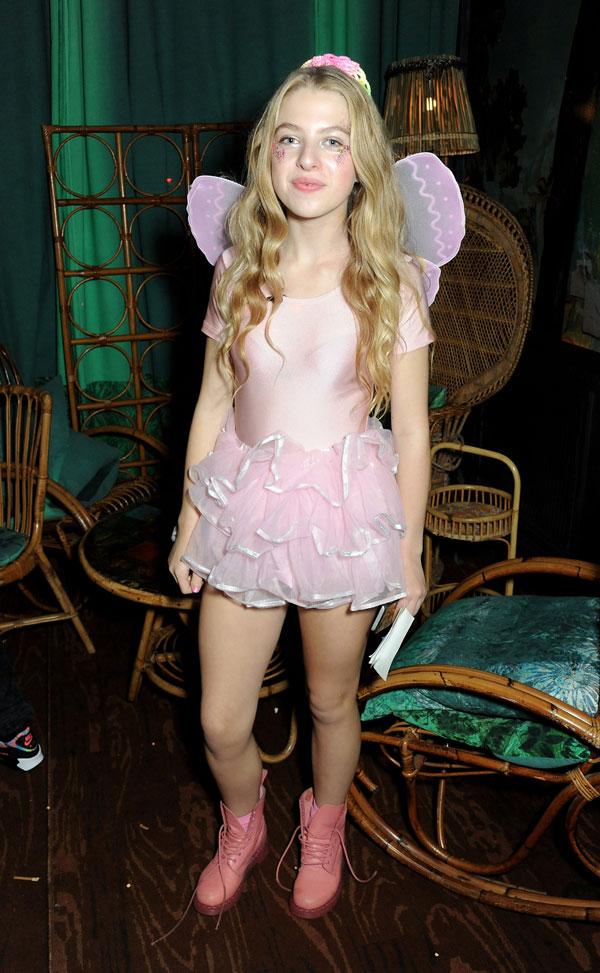 Her dad hasn't exactly got model good looks but apparently Anais Gallagher – daughter of former Oasis singer-songwriter Noel Gallagher – has. By 2012, at the tender age of 11, she had been snapped up by a model agency and posed for celebrated photographer Mario Testino.
Article continues below advertisement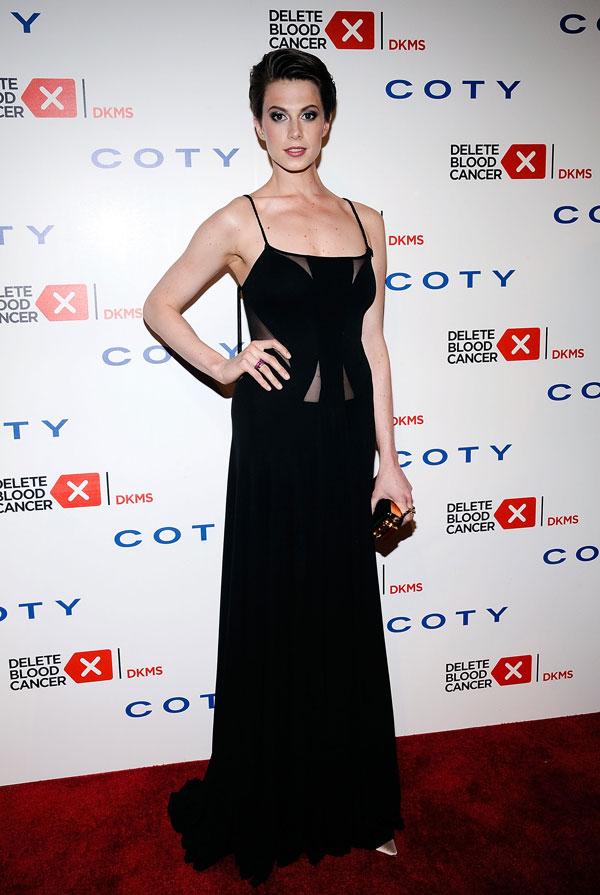 Elettra Rossellini – the daughter of Isabella Rosselini – has inherited her grandmother Ingrid Bergman's distinct bone structure. It's served her well, as she has modeled for Vogue and Harper's Bazaar and has done ad campaigns for Lancôme.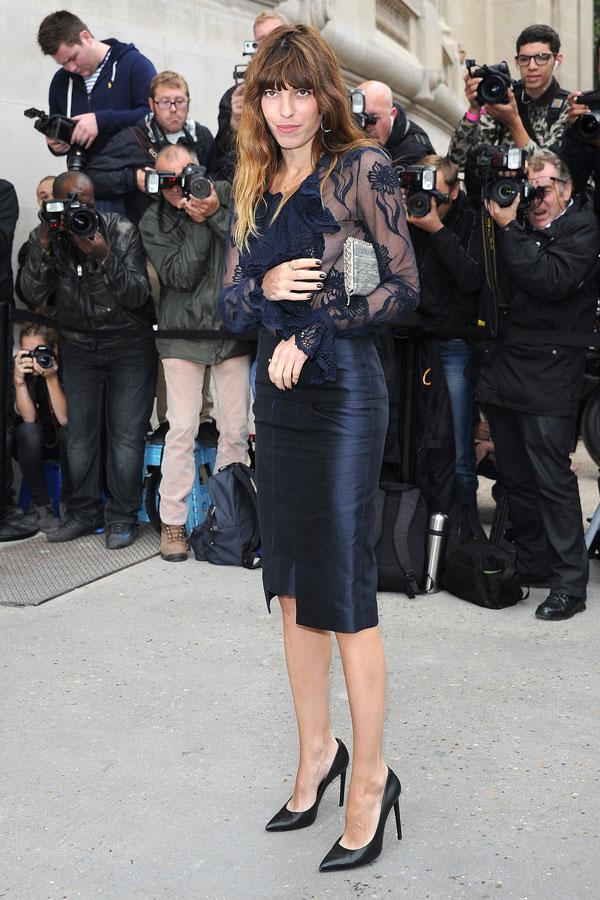 Lou Doillon has got her finger in many career pies — and modeling is just one. The French daughter of British singer Jane Birkin is an actress and a recording artist who has also modeled for Gap and the Pirelli Calendar.
Article continues below advertisement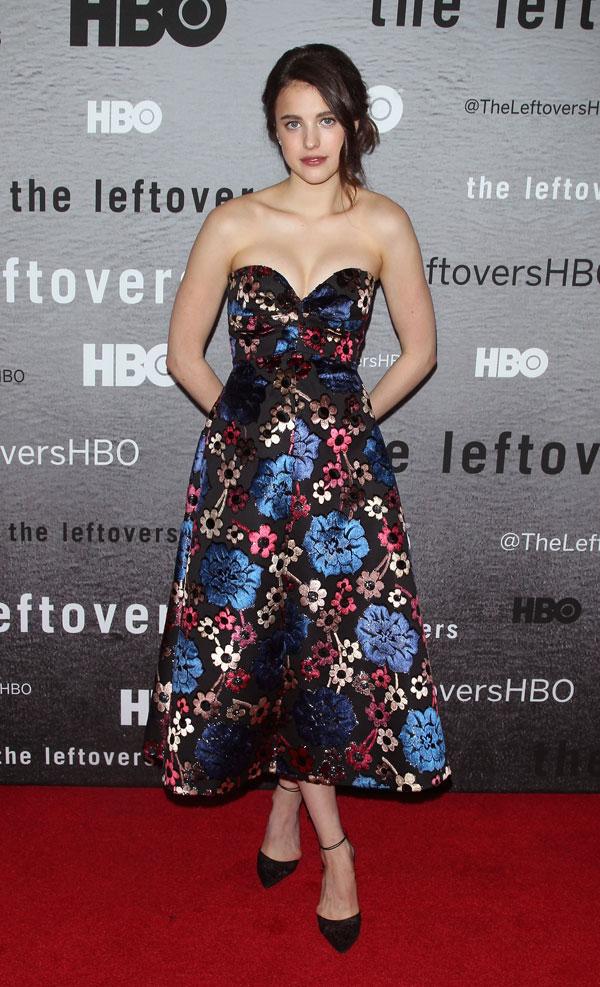 Like mother like daughter. Just like her mom Andie MacDowell, Margaret Qualley has gone from modeling (she made her debut at New York Fashion Week aged 16 in 2011) to acting. She now appears in the HBO series The Leftovers.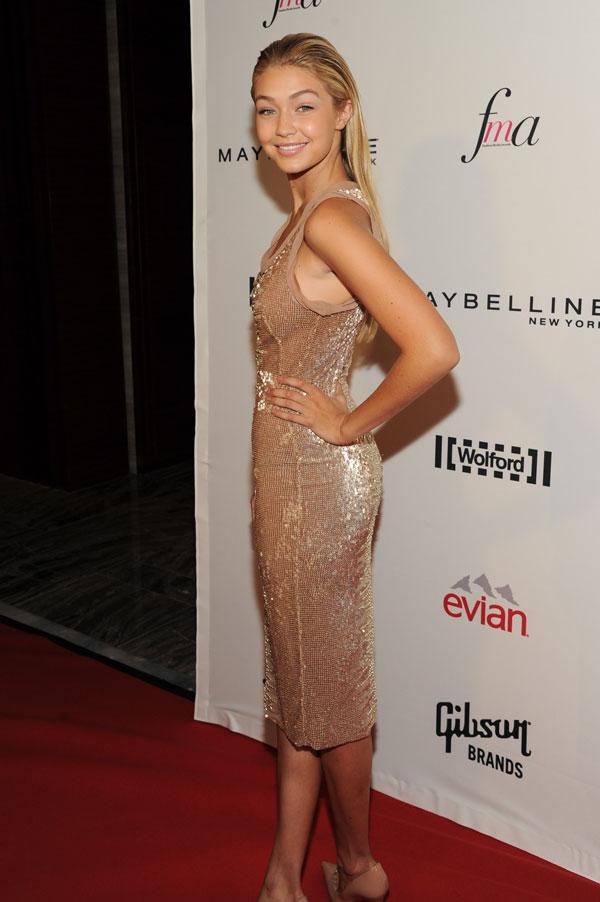 She may be the daughter of The Real Housewives of Beverly Hills star Yolanda Foster, but Gigi Hadid is a celebrity in her own right. The teen started modeling when she was two when she appeared in a Baby Guess ad. Now signed on with IMG Models, she has graced the pages of Elle, Grazia, Vogue, Sports Illustrated and Paper magazine.