The Real Housewife Of Fashion: NeNe Leakes First Choice To Replace Joan Rivers On Fashion Police, New Report Claims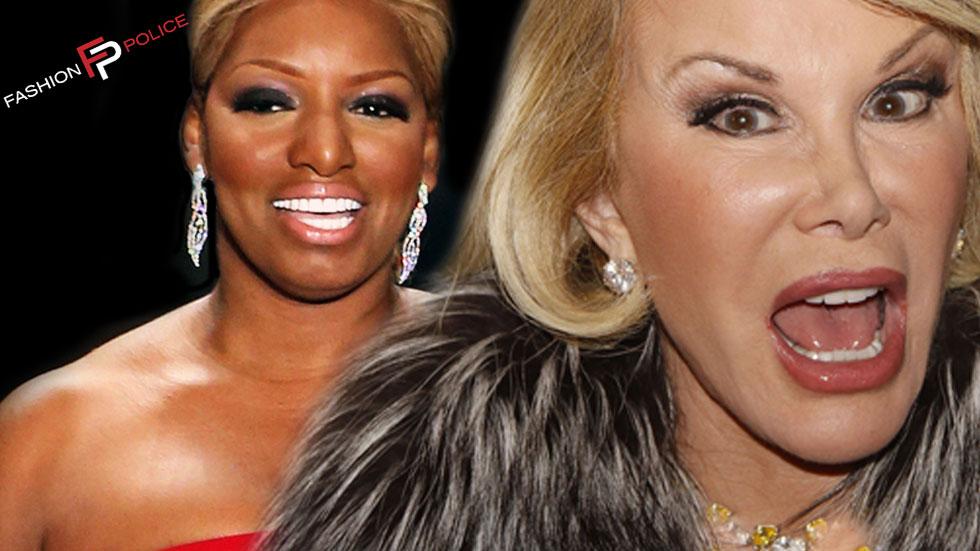 Article continues below advertisement
As Radar has previously reported, while the investigation into Rivers' shocking death continues, E! confirmed that her Fashion Police legacy would live on. In a statement to Radar, the network announced the show would return to air — but not until next year.
The network said it's what the comic legend, whose daughter Melissa Rivers is a Fashion Police producer, would have wanted.
Although Rivers' fellow comedienne and friend, Kathy Griffin, is also a frontrunner to replace her, the web site said Leakes could be in the driver's seat.
In addition to making reality fans laugh on RHOA, Leakes,  46, launched a clothing line for HSN which was a smashing success. Most of the clothes in her NeNe Leakes Collection sold out in a day.
Leakes, who wears a size 10, enjoys representing curvy gals.
And the Bravo reality apha dog might be looking for a new gig as she's hinted about quitting RHOA.
While the source said Leakes could be an excellent fit, as Radar has reported, the entire cast of Fashion Police wasn't in favor of the show returning to the air at all.
Kelly Osbourne, 29, "feels that it is pointless to continue on with the show. Kelly says that anyone that you try replace Joan Rivers with will fail miserably," a source told Radar.
Fashion Police is also hosted by Giuliana Rancic, 40, and George Kotsiopoulos, 45.
What do you think, Radar readers? Should NeNe Leakes fill Joan Rivers' shoes on Fashion Police?