Exclusive
Did She Quit— Or Was She Fired? Kelly Osbourne Forced To Leave 'Fashion Police' After Twitter Rant, Insiders Say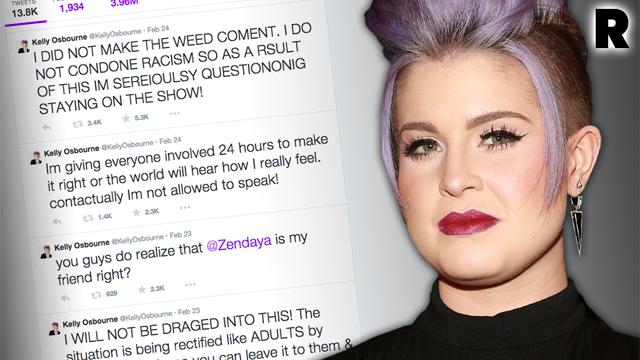 After a week of scandal, E! has announced that Kelly Osbourne is walking away from Fashion Police. But multiple insiders exclusively tell RadarOnline.com the outspoken star was actually forced to leave the show — or she would have been given the pink slip!
"We are told she was given the option to quit or be fired," a network insider reveals.
"In reality, she was let go," another source echoes. "Producers had had enough."
Article continues below advertisement
The 30-year-old's drama on and off set didn't start this week, the first insider points out. Osbourne has been a nightmare to handle since the September death of her beloved co-panelist and friend, Joan Rivers.
"Kelly had beef when Kathy Griffin replaced Joan because she thought she was going to be the star of the show," the insider explains. "She hasn't been easy to handle."
For producers, who were already unhappy with Osbourne, Osbourne's venom toward Giuliana Rancic this week was the last straw.
"The network stands behind Giuliana and are furious that Kelly bashed her and the show," the source says. "They feel she threw Giuliana under the bus when she really needed her support."
As RadarOnline.com reported, Osbourne publicly threatened to quit the show if Rancic, 40, didn't apologize to Zendaya Coleman, 18, for saying her dreadlocks smelled like "patchouli or weed" during a post-Academy Awards episode.
"I'm giving everyone involved 24 hours to make it right or the world will hear how I really feel," Osbourne fumed on February 24.
Though there have been no announcements about Osbourne's replacement, RadarOnline.com exclusively revealed this morning that funny gal Khloe Kardashian, 30, is in talks to join the show.