Exclusive
Khloe Kardashian In Talks To Join 'Fashion Police' — To Replace Kelly Osbourne Or Giuliana Rancic?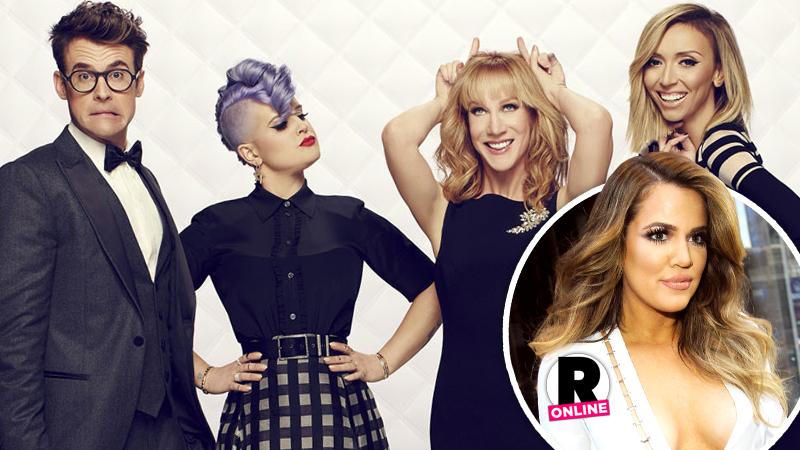 If Kelly Osbourne makes good on her threat to leave Fashion Police following the Giuliana Rancic drama, sources tell RadarOnline.com that E! already has her replacement lined up — Khloe Kardashian!
"Khloe is to join Fashion Police as a cast member," an insider tells Radar. "Having done several gigs as a special correspondent, Khloe absolutely loves being a part of Fashion Police."
And at the network, the feeling is mutual.
Article continues below advertisement
"The crew truly likes working with Khloe because she doesn't take herself to seriously and is a true professional," said the source. "With Khloe, there is no drama, she arrives ready to go."
What's more, "Being a part of the show is something Khloe would love because none of her family members would be a part of it!"
Fashion Police has after the tragic death of Joan Rivers and Giuliana's comments about Zendaya Coleman's dreadlocks during the Academy Award show round-up.
Osbourne went on a public tirade after Coleman blasted Rancic on social media, stating the remarks were "ignorant," and that she would quit Fashion Police if the situation "wasn't made right."
But tensions have been lingering for weeks, according to insiders.
After Kathy Griffin was hired, Osbourne was about the comedienne's "ridiculously high" salary, sources previously told Radar.
Meanwhile, Kardashian's other filming commitments wouldn't preclude her from taking the gig.
As part of the Kardashian family's $100 million new deal inked with E!, there is indeed "an option in her contract to have a larger role with Fashion Police," the source revealed. "The timing could work to Khloe's advantage, and make it happen sooner rather than later."