Exclusive
Zendaya Coleman Fires Back At Giuliana Rancic For 'Hidden Prejudice'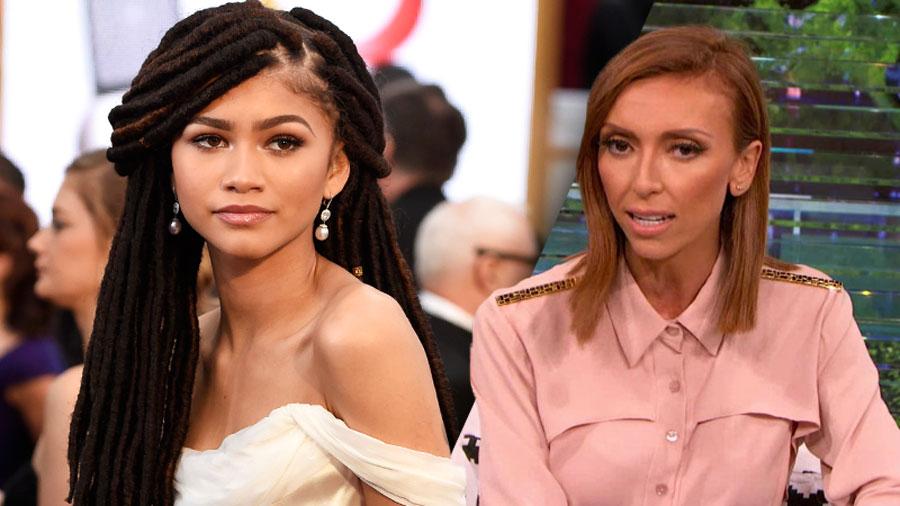 Apology accepted? Zendaya Coleman has fired back at Giuliana Rancic after the controversial entertainment host went on E! News last night to apologize for comments she made about the Disney star during the broadcast of Fashion Police's Oscar special.
As RadarOnline.com has reported, Rancic bashed Coleman's dreadlocks, in a move many commenters have claimed was racist. Coleman stayed silent on Tuesday as the Twitter firestorm heated up, but let loose with another post on Wednesday.
Article continues below advertisement
In Coleman's latest rebuttal, which was just posted to her Twitter and Instagram account, the young singer says "I have so many people looking up to me, that I couldn't be scared, wait it out, nor could I just stand up for me; I had to do it for WE." Read her statement here:
As RadarOnline.com previously reported, Rancic, 40, went on E! News last night to offer yet another formal apology to Coleman after the entertainment journalist said, "I feel like she smells like patchouli oil … or maybe weed," referring to Coleman's dreadlocks.
Following on Fashion Police, Kelly Osbourne and a slew of other celebrities have come to Coleman's defense, including Whoopi Goldberg and Khloe Kardashian.
Do you think that Zendaya Coleman still holds a grudge against Giuliana Rancic for her racist remarks? Let us know in the comments below.
Watch: Giuliana Rancic Makes 'Weed' Comment About Zendaya