'I Am Responsible!' Giuliana Rancic Apologizes To Zendaya, Again, On 'E! News' – Do You Buy It?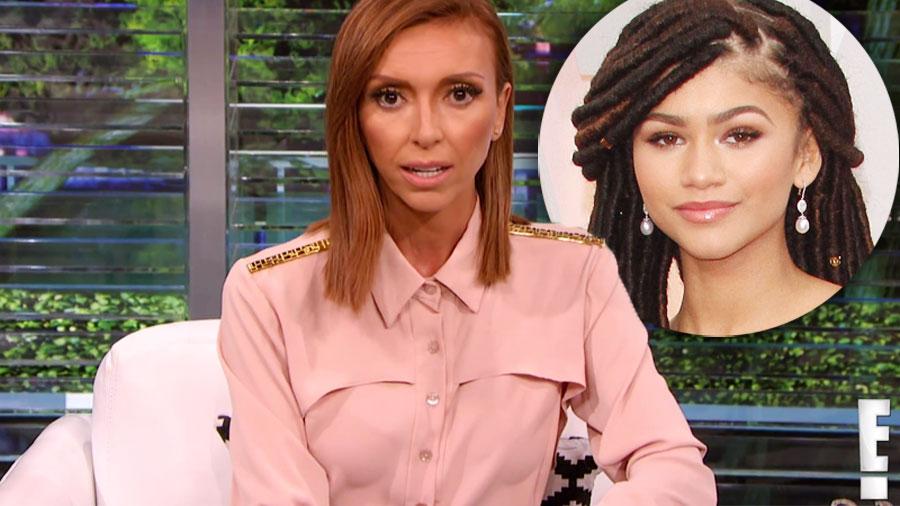 Article continues below advertisement
As RadarOnline.com previously reported, the drama began during Fashion Police's Oscars special coverage, when Rancic, looking at a photo of Coleman on the red carpet, commented, "I feel like she smells like patchouli oil … or maybe weed."
"As you know, Fashion Police is a show that pokes fun at celebrities in good spirit," Rancic continued, "but I do understand something I said last night did cross the line. I just want everyone to know that I didn't intend to hurt anyone, but it is not my intent that matters. It is the result. And the result is that , including Zendaya and that is not okay. I want to say to Zendaya and anyone else out there that I have hurt that I am so, so sincerely sorry."
"This has really been a learning experience for me. I've learned a lot today. This incident has taught me to be a lot more aware of clichés and stereotypes and how much damage they can do and that I am responsible, as we all are, to not perpetuate them further. Thank you for listening."
After the initial diss, Coleman tweeted a long message to fans, saying that "there is a fine line between what is funny and disrespectful."
Article continues below advertisement
After seeing Coleman's message, Rancic posted her first apology on her Twitter:
That is when Fashion Police's co-host Kelly Osbourne chimed in, sending out a Tweet that said she was considering leaving the show over the remarks, which some internet commenters have deemed racist.
Coleman has yet to comment on either of Rancic's apologies. Story developing.
Do you think that Giuliana Rancic's apologies make it okay and should she be allowed to stay at E!? Let us know in the comments.
Watch: Giuliana Rancic Apologizes To Zendaya Over Dreadlocks Diss