Controvers-E! Giuliana Rancic Apologizes To Zendaya Over Dreadlocks Diss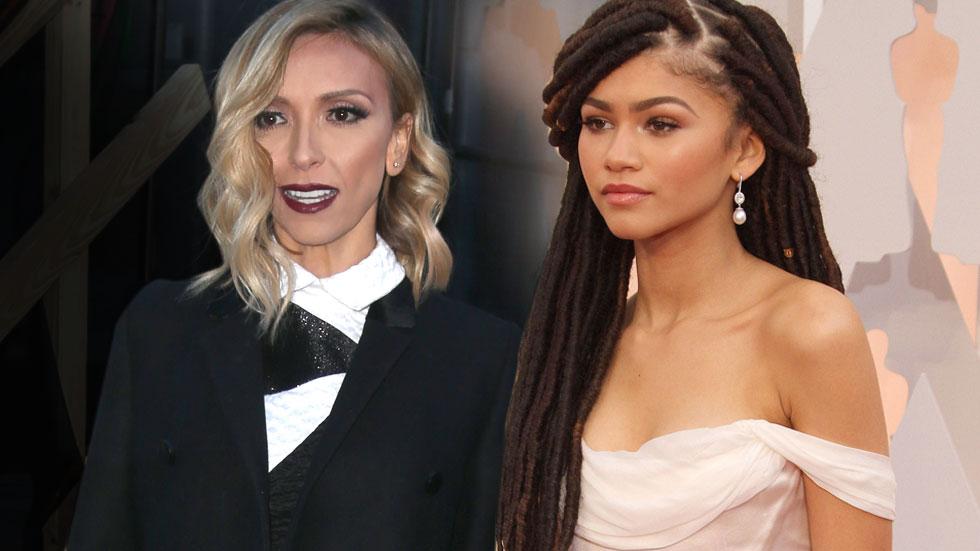 Giuliana Rancic apologized to Zendaya Monday after the Fashion Police star knocked her Oscars look in a way the teen deemed "disrespectful and outrageously offensive."
Here's how it all went down: the celebrity journalist, surveying the dreadlocked Disney star's look at the Academy Awards Sunday, commented, "I feel like she smells like patchouli oil … or maybe weed."
Zendaya answered back with a long block quote on her Twitter and Instagram pages, saying that "there is a fine line between what is funny and disrespectful," and she was "in awe" -- in a bad way -- after hearing the remark.
Article continues below advertisement
https://instagram.com/p/zeGVEhJmGE/
"I was hit with ignorant slurs and pure disrespect," Zendaya said. "To say that an 18-year-old young woman with locs must smell of patchouli oil or 'weed' is not only a large stereotype but outrageously offensive. I don't usually feel the need to respond to negative things but certain remarks cannot go unchecked."
Zendaya noted that there's "already harsh criticism of African American hair in society without the help of others who chose to judge people based on the curl of their hair," calling upon the body-conscious E! host to "contemplate a little before opening your mouth so quickly to judge."
The Dancing With the Stars alum said she intentionally wore her hair in dreadlocks "to showcase them in a positive light, to remind people of color that our hair is good enough."
Rancic answered back with an earnest apology, telling the young beauty she was sorry to offend her, and that the marijuana reference was "to a bohemian chic look" and had "NOTHING to do with race and NEVER would!!!
Readers, do you think Rancic's comments were misinterpreted by Zendaya?
Watch: Giuliana Rancic Apologizes To Zendaya Over Dreadlocks Diss