Exclusive
Giuliana Rancic's Plans To Stay In Shape After Baby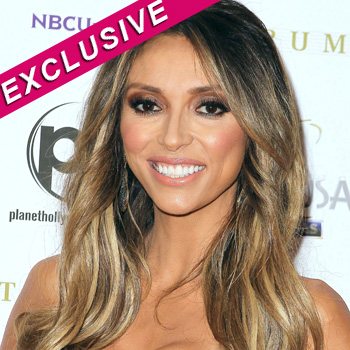 Article continues below advertisement
Giuliana, a breast cancer survivor who had a double mastectomy in 2011, told RadarOnline.com that while she obviously doesn't have baby weight to lose she is planning to stay in shape once she becomes a mother in a fun way.
"I was a bit of a skeptic, but I started doing Zumba and it was such a blast! I went to my first class with Jason Kennedy and I love doing it. It's like going to a club, I'm not bored to death. I used to run on the treadmill for an hour at a time and my heart pounds so much faster doing a Zumba class than it does on a treadmill."
Giuliana said that she thinks she's figured out a way to workout and burn some calories that will be fun for her little son too.
"I usually workout in the morning but I know I'm never going to want to go to the gym before work because I'm not going to want to leave the baby. So I'm going to put in the new DVDs called Exhilarate and I have the maraca sticks, they're like giant rattles, and I'll put the baby in a chair and he can watch. So while I'm dancing around for an hour, I think he'll be totally entertained and he'll like it!"
Article continues below advertisement
The avid exerciser said that Zumba is going to help her keep up her killer bod after she becomes a mom.
"It's amazing, the whole hour you're dancing having fun holding these sticks the whole time, my arms… it tears my arms up, sculpts you, it is pretty incredible. Biceps, triceps, everything gets ripped and you get an incredible workout."
So, is she going to be able to get her hubby Bill Rancic in on the workout?
"I'll try to get Bill involved. I don't think Bill is ready to do a class, but in the privacy of our own home he could do the DVDs with me.
"Bill loves to dance but doesn't have a great amount of rhythm, God love him. He's really good at other things. Dancing isn't his forte but he likes to dance. That's the thing with the Zumba workout - you don't have to have rhythm if you just like to dance and have fun it's a great workout so if we just start out in the living room, he will absolutely love it."