Giuliana Rancic May Miss The Birth Of Her Baby For The Olympics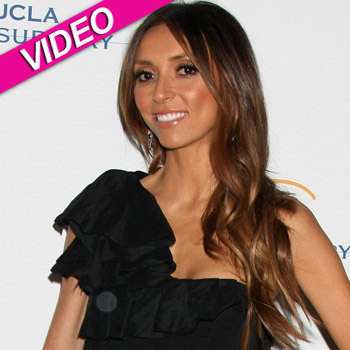 By Debbie Emery - Radar Reporter
In a scheduling decision that it's hard to believe any excited mom-to-be would make, Giuliana Rancic revealed on Monday that she may miss the birth of her baby in favor of covering the Olympics in London.
"The baby is due the end of August. And so I wrap at the Olympics on August 11th, so we are going to be on standby," said the E! News host during an interview on TODAY.
Article continues below advertisement
"But we think it is going to be OK, the doctors have assured us … He thinks even maybe early September the baby will come."
As RadarOnline.com recently reported, Giuliana and her husband Bill Rancic announced earlier this month that their gestational surrogate will be having a baby boy.
"Bill was thrilled, are you kidding me?" Giuliana, 37, gushed of her husband's excitement over the sex of their future child.
"I mean, he would have loved a girl too, but it was funny because I told Bill, 'You realize you can't play ball with him for a while?'"
"I think he thinks at six months they're going to be playing catch," she joked, adding that he wants a NFL quarterback and "I'd like a CEO, but we compromised, and you know what? We'll take healthy."
After battling both in-vitro treatments and breast cancer, the reality TV couple opted to take the surrogacy route to make their baby dreams come true and had previously vowed that they would both be in the delivery room to welcome the little one into the world.
Article continues below advertisement