Giuliana & Bill Rancic: Already Looking Ahead To Second Baby!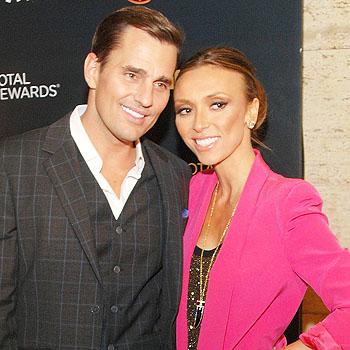 If one is good, two is better.
As stars Giuliana and Bill Rancic prime to become parents for the first time via a gestational surrogate, Bill says that "the wheels are in motion" for them to have a second baby in the same fashion.
Bill says in a published report that he and his wife "already have the plans in the works," while Giuliana's gushing, "Everything is looking great, and we're thrilled!
Article continues below advertisement
"It couldn't be better, so knock on wood, it's all looking good!" said Giuliana, who's just months removed from her courageous battle with breast cancer.
A proud Bill beamed that "my wife and I declared 2012 the Year of the Rancics … two or three children would be a great number. She'd want four or five. But that's not gonna happen … not with me, maybe her next husband!"
Giuliana told the TODAY show that finding out she was going to be a mother "was pretty much one of the best moments of my life, if not the best moment of my life.