Giuliana & Bill Rancic Expecting A Baby!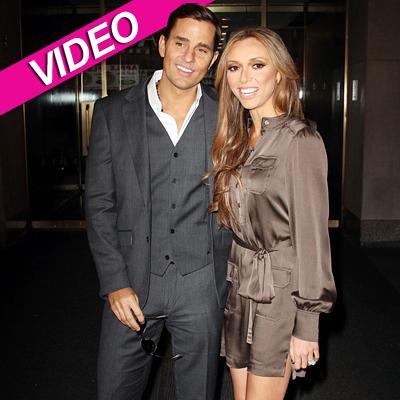 Giuliana and Bill Rancic have been very open about their struggle to have a baby in wake of her courageous battle with breast cancer, and on Monday, the couple announced they're expecting their first child via gestational surrogate in an appearance on the TODAY show.
"It was pretty much one of the best moments of my life, if not the best moment of my life," Giuliana said of learning of her impending motherhood. "It was just another world, on another level."
Article continues below advertisement
The pregnancy is the result of one of "two embryos that we had banked prior to learning about the breast cancer," Bill said. "This was our last stop -- this was it … with the medicine she was on, this was our last effort. The prayers were answered."
Giuliana, 37, said the life-changing news reinforces to her the power of positive thought.
Watch the video on RadarOnline.com
"The more you focus on the positive, the more you are grateful for the good things in your life, the more good things come to you," the Italian-born beauty said. "I've really seen that. I have a great husband ... and I have a baby on the way.
"What more can I ask for, really?"
Bill, 40, says that the child will genetically be theirs (meaning he provided the sperm and she the egg) and that the surrogate (nicknamed by Giuliana, "my baby mama") is 20 weeks into the pregnancy.
The baby is expected in late summer; at this time, the couple says they are keeping the baby's gender a secret.
Visit msnbc.com for breaking news, world news, and news about the economy