Cancer Survivor Giuliana Rancic 'Dodged A Bullet' By Failing To Conceive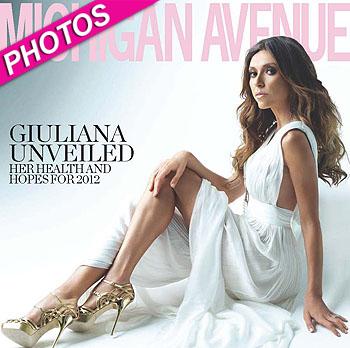 Giuliana Rancic is definitely someone that sees the glass half full.
The 37-year-old sat down for a candid interview with Michigan Avenue magazine and said that not being able to conceive a child with husband Bill Rancic, was actually a blessing in light of her recent battle with breast cancer.
"Do you realize that if we had gotten pregnant, I would have been done?" She says. "That would have catapulted this cancer into another level. By the time I was 40 or 41, I'm scared to think about what they would have told me. I now know the reason why I wasn't ever supposed to get pregnant."
Article continues below advertisement
As RadarOnline.com previously reported, the E! host and her Apprentice winner husband endured a very public struggle to conceive, undergoing a punishing regime of IVF treatments and tragically suffering a miscarriage, all documented on their reality show.
But now, Rancic says in hindsight that her infertility actually ended up saving her life. "I think I just dodged the biggest bullet of my life," she tells Michigan Avenue.
However, she hasn't given up her dream of one day being a mother, explaining that when she is back to full health she and Bill will start the process of trying to conceive once again. "Right now we're just on lockdown. We're not doing IVF for at least a couple of months just to give my body a chance to recover," she says. "This year, yes, our journey to have a baby will continue."
Giuliana also opened up to the magazine about her brave decision to undergo a double mastectomy, explaining that her surgeon told her: "Obviously your breasts will never be the same, and you're also going to lose all sensitivity and feeling. He thought it was a more major loss than I did. I just thought, If that's the worst, that's a trade I'm willing to make."
Article continues below advertisement