Rosie O'Donnell Demanding Approval Of Guests On 'The View,' Getting Into Staffers' Faces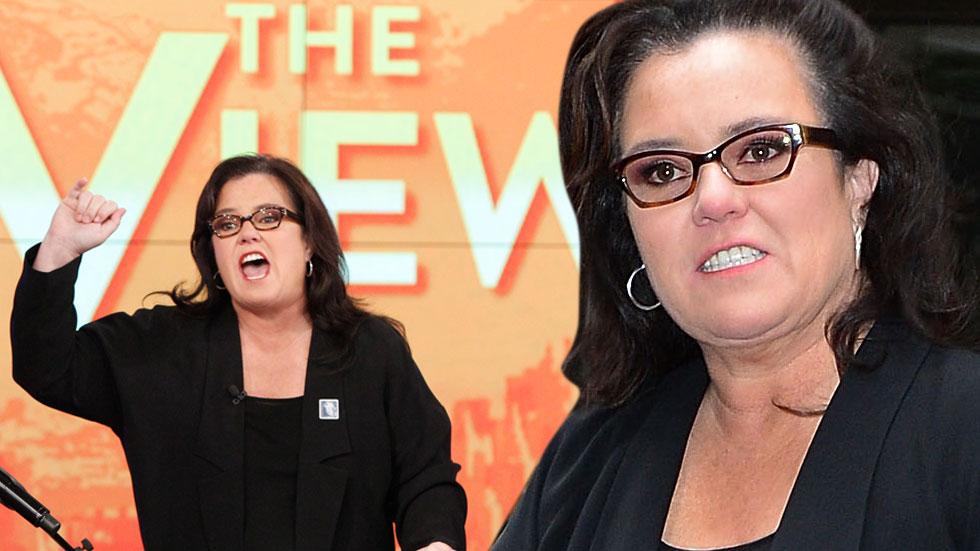 Rosie O'Donnell's powerhouse persona is alive and well on the set of The View, where the outspoken panelist has been calling the shots as to who should appear on the show, and has staffers running for cover when she's in one of her moods.
An insider told the ' Confidenti@l that upon her signing this past summer, O'Donnell immediately began micromanaging the show, dictating who she would or wouldn't let appear as a guest.
Article continues below advertisement
"When Rosie came back on the scene, she looked at the board of people that had been confirmed since July, and she literally started crossing people out," the source told the paper. "She would be in a room with 40 people — production people — and just say, 'I'm not talking to these people.'"
And while she's not afraid to speak her mind out in the open, O'Donnell's been known to have behind-the-scenes pow-wows with network higher-ups to dictate how she wants things done, according to the source.
"She has these private, closed-door meetings with the ABC executives," the source said, "to push her agenda through on the kind of guests that she wants to have on the show."
Executives have had virtually no choice but to placate O'Donnell after making her the centerpiece of a major cast makeover since last season.
"They were really banking on her being the biggest name on the show," the source said, "and she was really going to help them get back on track."
Article continues below advertisement
Backstage, O'Donnell can be one's best friend or worst enemy, depending on the day.
The source said that "Rosie has been basically bipolar in the way that she interacts with the staff.
"You never quite know what kind of Rosie you're getting on a daily basis," the source said. "Some days she's very calm and very easy-breezy, and other days she's getting in people's faces and kind of yelling at them."
The source added "there's no rhyme or reason to her behavior," as it's all "on a whim, or how she happens to be feeling that day."