'I Won't Stand For This Crap!' Rosie O'Donnell Raising Havoc At 'The View' Over Flash Sales & Rumored Addition Of Younger Panelist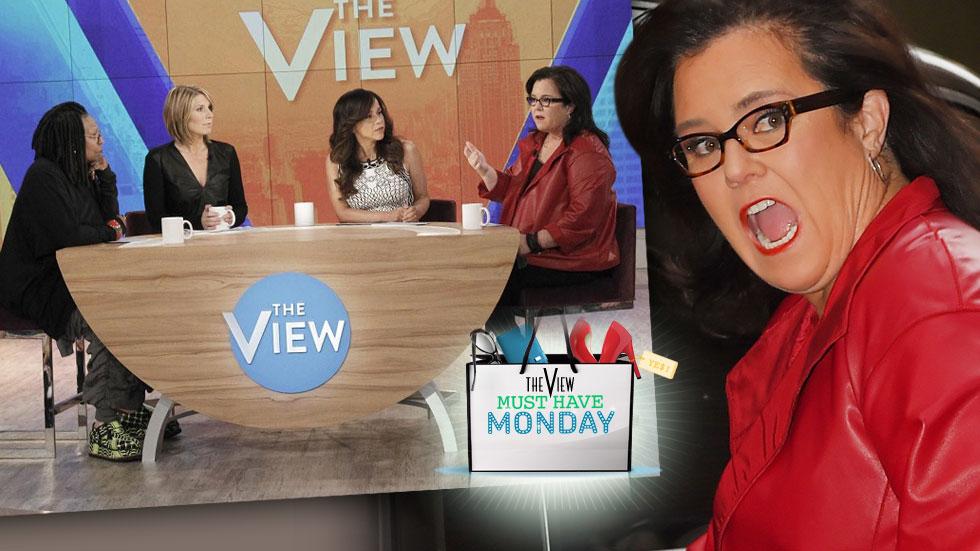 Rosie O'Donnell is causing chaos on- and off- the air at The View, where the show's recent decisions to incorporate flash sales into the telecasts, and seek out a younger panelist, have poured gas onto an already-fiery situation.
After a number of blow-ups in the early days of her second run on the ABC chat-fest, O'Donnell's ire was most recently raised after Whoopi Goldberg announced on the air that the show had a "Must-Have Flash Sale" — a time-sensitive, temporary discount on an advertised item — planned for Monday.
Article continues below advertisement
O'Donnell bashed the concept on the air, saying, "I didn't know we were doing that — that makes us like the Home Shopping Club, what is that? … I didn't enjoy those, but maybe it's just me."
The real fireworks occurred off the air, MailOnline.com reported, as O'Donnell melted down on producers for keeping her out of the loop on the decision.
"Why didn't someone tell me about this segment? Who in the hell approved that concept? I hated it on the previous version of the show. I won't stand for this crap!"
O'Donnell rejected reassurances from the show's executive producer that the move was meant to lure in a younger audience, shooting back, "Don't give me that bull***t! Stop trying to change this show to get younger viewers.
"This is not what I signed up for!"
The flash sales could be a real sticking point between O'Donnell and the network, as an ABC insider told the outlet that they were brought to the show because "ABC is really concerned about how poorly The View is performing with younger audiences," getting trounced in the 18-to-34 by The Real and The Wendy Williams Show.
Article continues below advertisement
"They never thought The Real would beat them out in key demographics," the source said, "and now they have to do something to make the show more youthful, which is hard when the average age of your co-host is 50."
The next move could be bringing in a younger, fifth panelist as soon as the beginning of next year — another development which O'Donnell isn't keen on.
O'Donnell, the insider told the publication, "has made it clear she's not happy about the network looking for a fifth co-host," as "she hates the idea that they are trying to be competitive with the younger audience, and thinks they should cater to the people who are currently watching the show."
In another controversy related to the show, panelist Rosie Perez was cutting her teeth on controversy, after erroneously declaring on the air Oct. 15 that divorced Catholics can't receive Communion.
"It's a weird thing, because it's just my opinion and that's why I was hired: Just to put my opinion out there," Perez told the NY Daily News Wednesday, adding that she "didn't understand that I had to ready myself for the backlash, and still wake up in the morning and do it again and stand my ground."