O No She Didn't! Talk Show Hostess Rosie O'Donnell's Top 20 Secrets And Scandals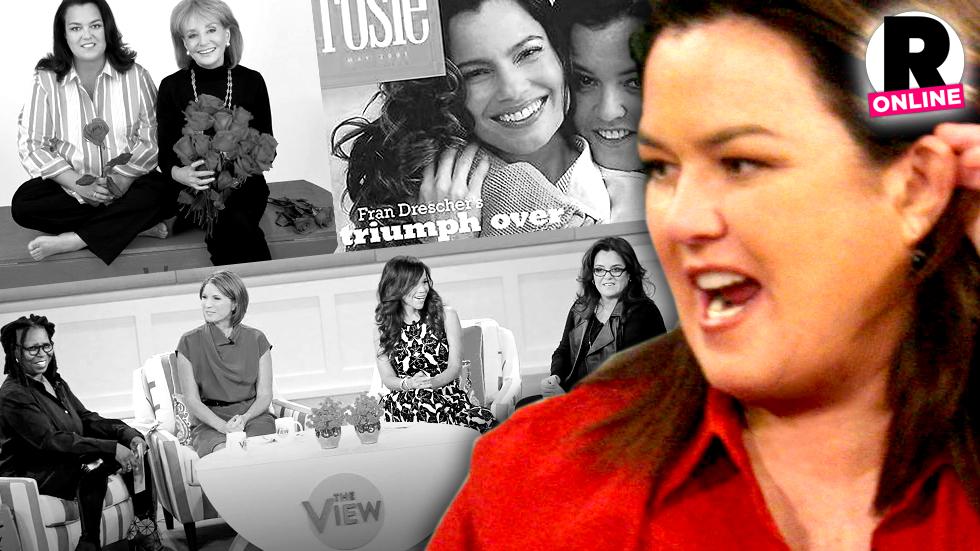 Rosie O'Donnell immediately caused drama when she returned to The View in 2014. But that's no surprise as the talk show hostess, 52, is well known for her fiery feuds, loose cannon comments, and personal problems. Check out RadarOnline.com's photo gallery of her top 22 secrets and scandals.
Article continues below advertisement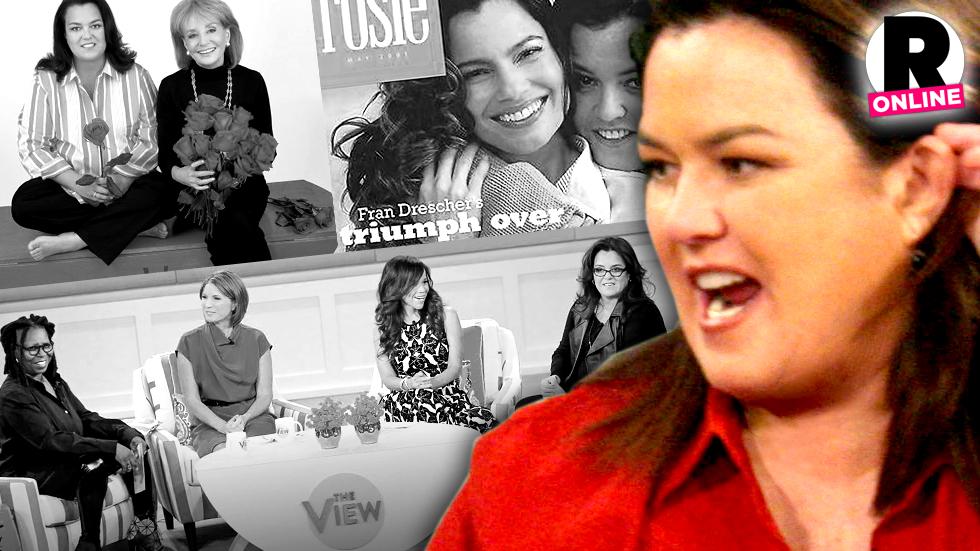 Rosie Perez and Nicolle Wallace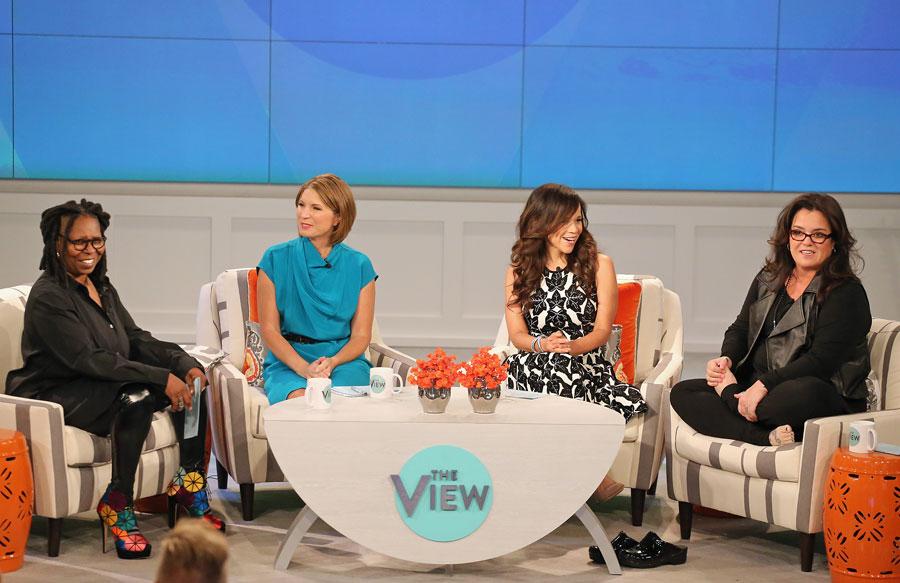 New View, Same As The Old View?: O'Donnell first co-hosted The View from 2006-07. When she made a comeback on the ABC talk fest in September 2014, it wasn't long before she was reportedly fuming behind the scenes. According to a source, O'Donnell was ready to walk when Rosie Perez and Nicolle Wallace were announced as her newbie View co-stars. "It became clear it wouldn't be Rosie O'Donnell's show," a source told RadarOnline.com. "She feels like ABC shoved the new panel down her throat." But the star is staying put for now.
Article continues below advertisement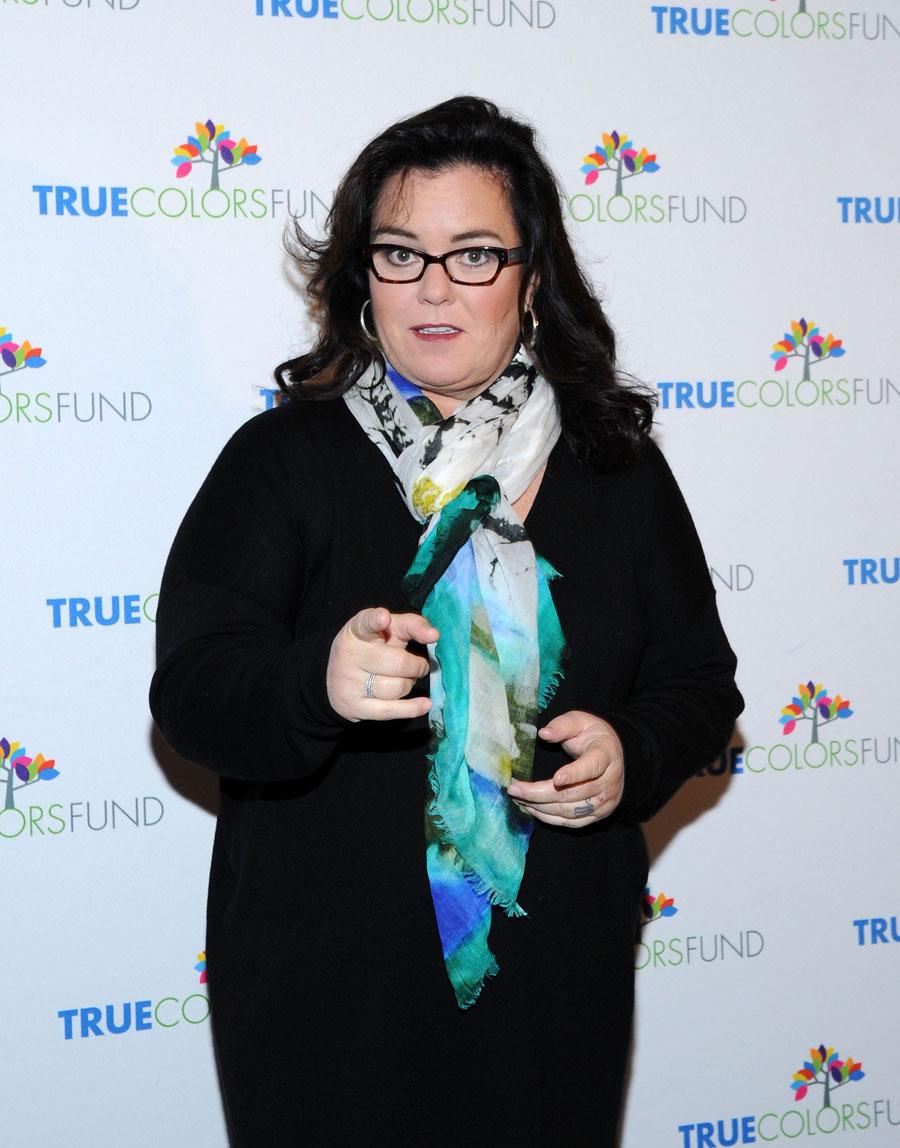 2: 9/11 Doubts: O'Donnell has raised eyebrows by becoming a "truther," someone who believes conspiracy theories that the U.S. government lied about the events surrounding the September 11, 2001 terror attacks on America. She's stuck to her guns for years and recently tweeted, "I still do not believe the official story."
Article continues below advertisement
Liberal Vs. Conservative: On The View, O'Donnell and Wallace got into a televised spat over Wallace's opinion that President Barack Obama "doesn't love people." The argument got so heated off-camera, the NY Post reported, that a producer had "to call them both in and order them to calm down."
Article continues below advertisement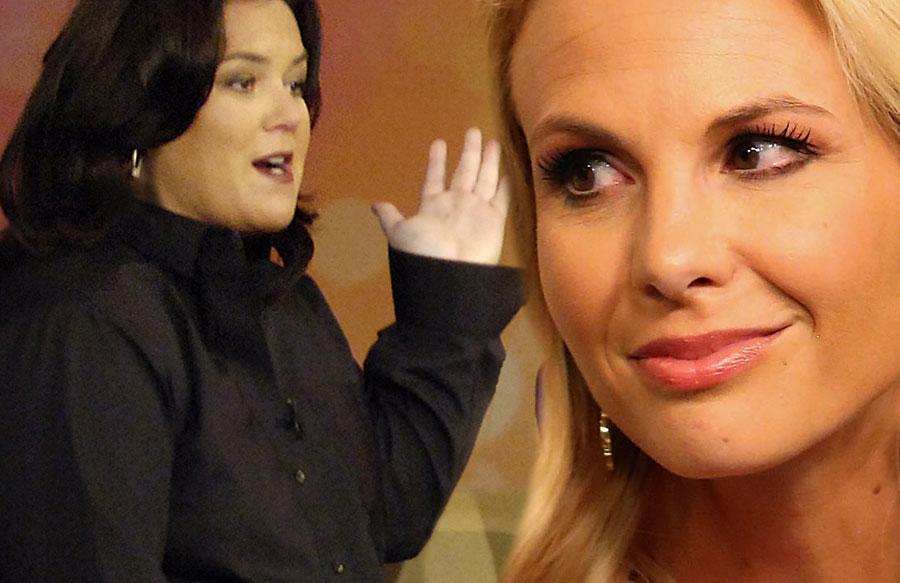 When Co-Stars Attack: Liberal firebrand O'Donnell abruptly left The View in 2007 after an on-camera argument over the Iraq war with her conservative co-star, Elisabeth Hasselbeck, O'Donnell sneered that she would face flak for attacking "innocent pure Christian Elisabeth." And the feud still lives: Hasselbeck, who's now with Fox News, recently decried Rosie's return to The View.
Article continues below advertisement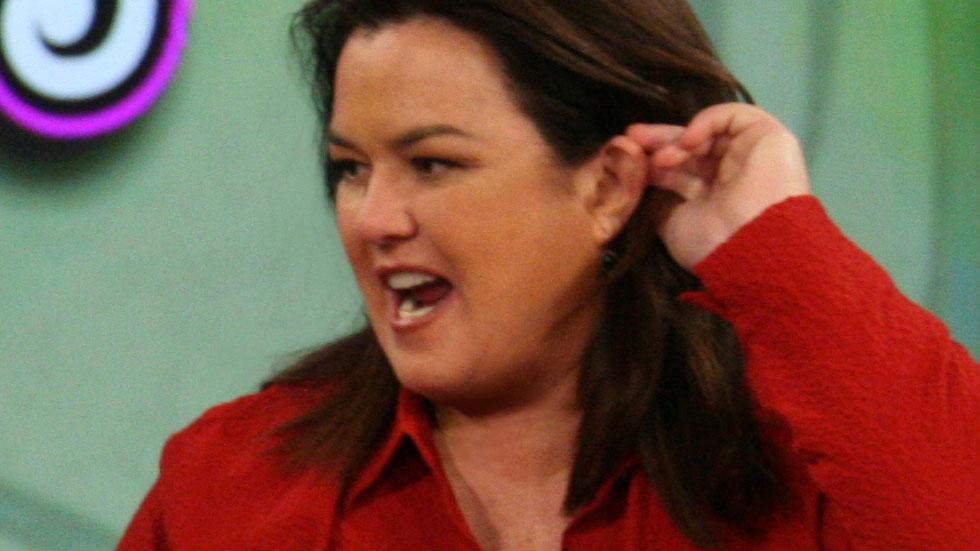 Playing Footsie: When O'Donnell returned to The View in 2014, sources told RadarOnline.com that she horrified her ABC bosses by going shoeless on air! September 15 premiere, the hostess went barefoot because of her sciatica. A source told RadarOnline.com that bugged her ABC bosses: "She had her feet up and lifted her foot up near her mouth to show the camera. It's not what they wanted on first day of the new show."
Article continues below advertisement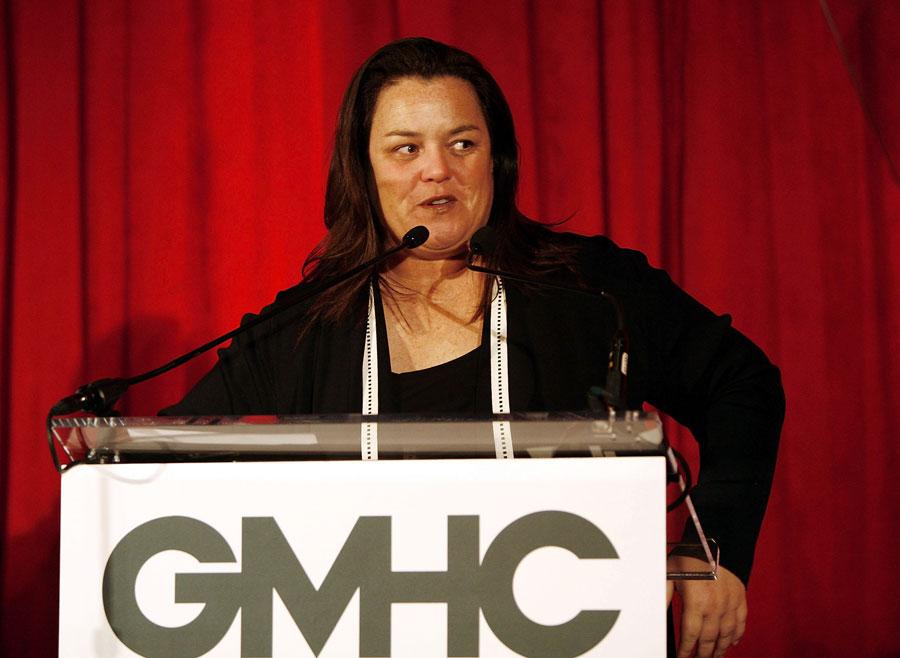 Coming Out Party: O'Donnell finally revealed she is gay in 2002 during a nightclub act--after having played a lesbian mom on the sitcom Will & Grace. "I'm a dyke!" she announced to the crowd at a benefit for ovarian cancer research. O'Donnell is now married to her second wife.
Article continues below advertisement
Rosie-O'Donnell and Kelli Carpenter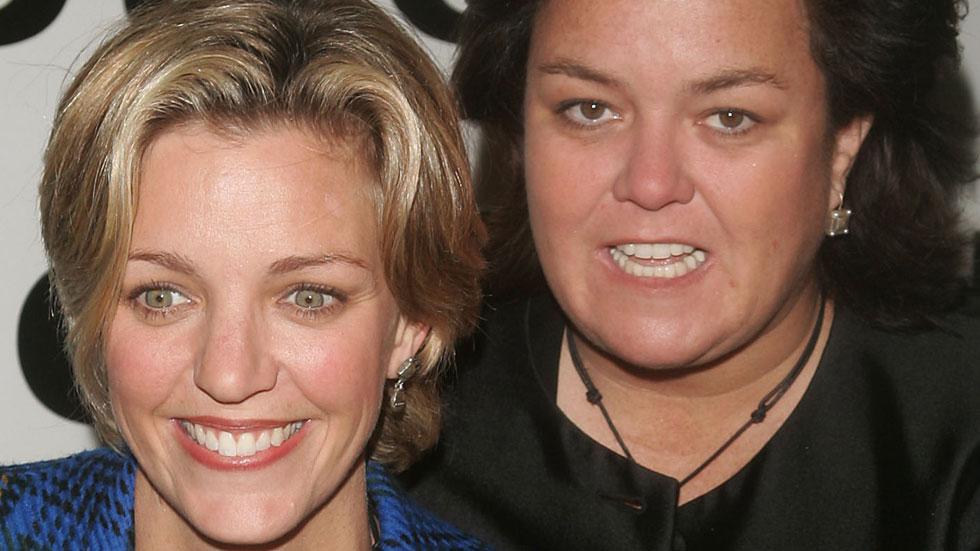 Shocking Split: Once O'Donnell came out of the closet, the talk show queen was open about her relationship with pretty blonde Kelli Carpenter, whom she married in 2004. The couple appeared to be deeply in love and raised four children together. But they announced their split in 2009 and O'Donnell later explained their different lifestyles: "She wanted to play tennis at the country club, and I don't do country clubs. I tried."
Article continues below advertisement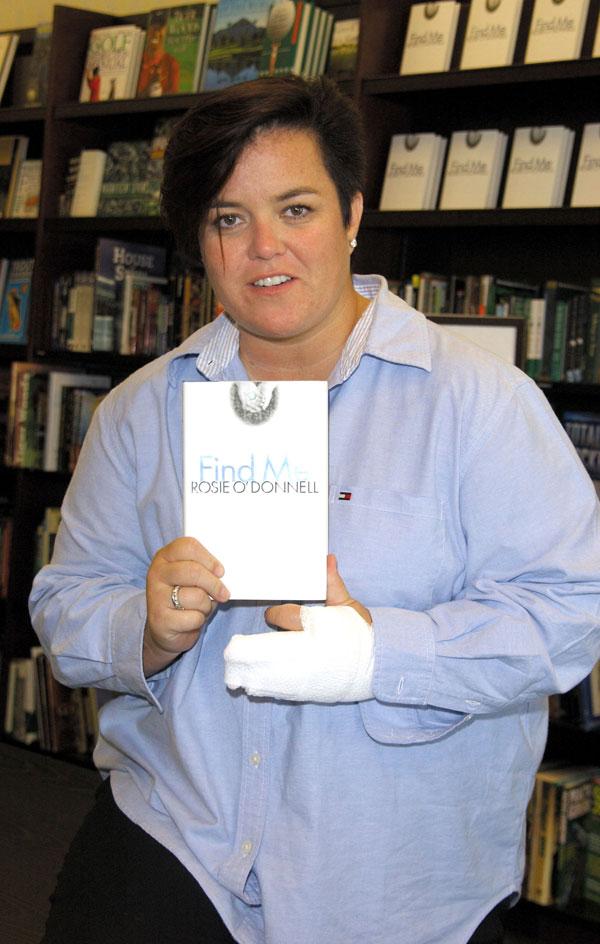 Childhood Sexual Abuse?: While O'Donnell hasn't revealed the full extent of it, she wrote in her book Find Me in 2002, "I was an abused kid." O'Donnell also told Howard Stern that she was questioned about some suspicious urinary infections as a child, graphically implying she'd been sexually abused.
Article continues below advertisement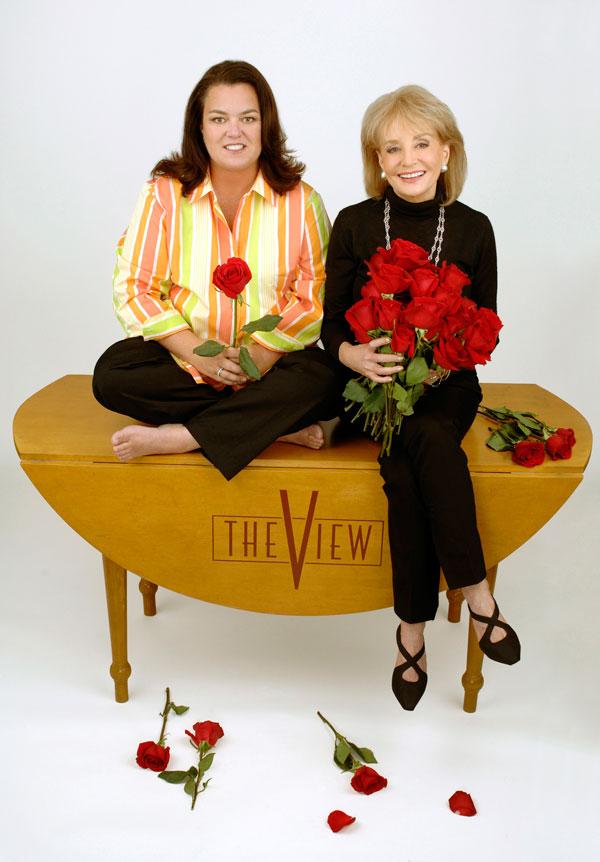 New View On Barbara: O'Donnell has had a complicated relationship with her former The View co-star, news legend Barbara Walters. She whined about doing the talk show with Walters to Howard Stern, "I assumed that because she was the first woman to break all these barriers that she was very supportive of other women….I got on that show only to realize, oh, my God, that`s not the case."
Article continues below advertisement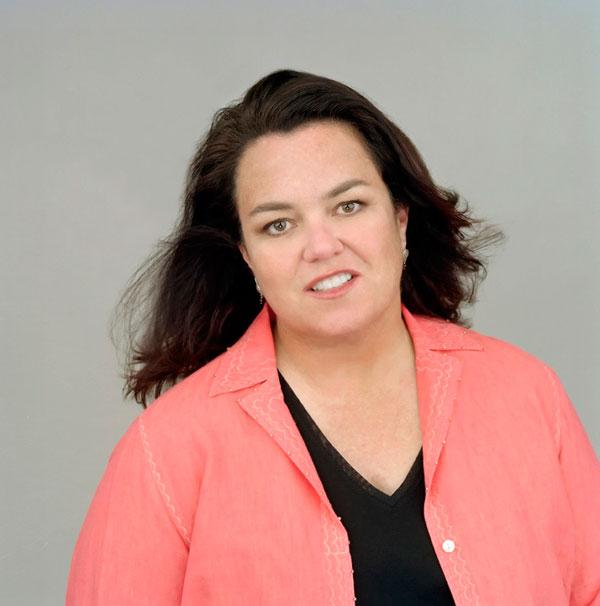 Reality Bites: Sources reported that O'Donnell's 2014 deal with The View stipulated that no reality stars would be chosen as her co-hosts. Apparently O'Donnell, whose former The View enemy Elisabeth Hasselbeck first shot to fame on Survivor, didn't want any reality stars sharing the roundtable with her. Sorry, housewives!
Article continues below advertisement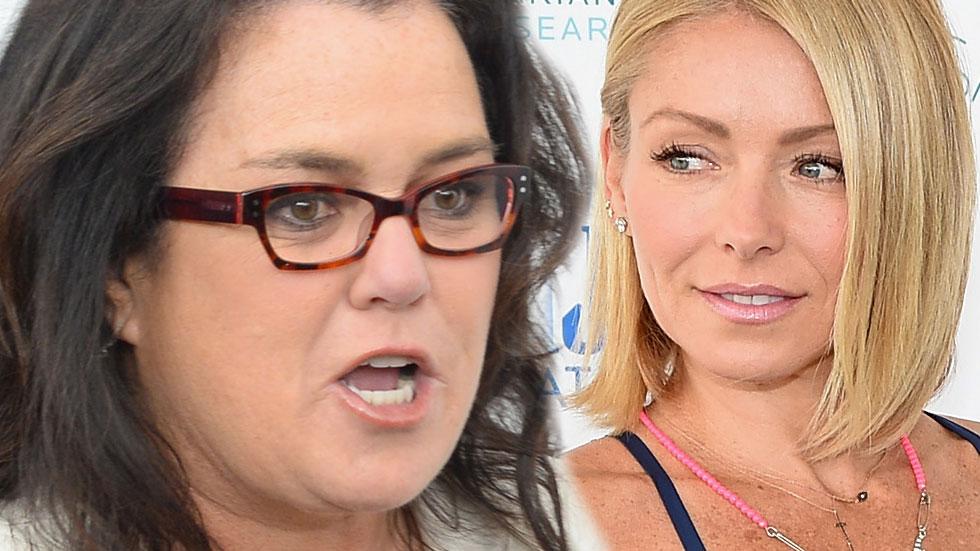 Ripped by Ripa: O'Donnell's feuds never end, and in 2006, the comedienne tangled with Live! Hostess Kelly Ripa. Ripa had scolded guest Clay Aiken (who is openly gay) for putting his hand over her mouth, saying she didn't know where his hand had been! O'Donnell charged Ripa with homophobia, at which point Ripa called her out on The View, saying, "It's cold and flu season. You're out of line!" O'Donnell tweeted in 2012 that Ripa still held a grudge.
Article continues below advertisement
Tracy Kachtick-Anders and Rosie-O'donnell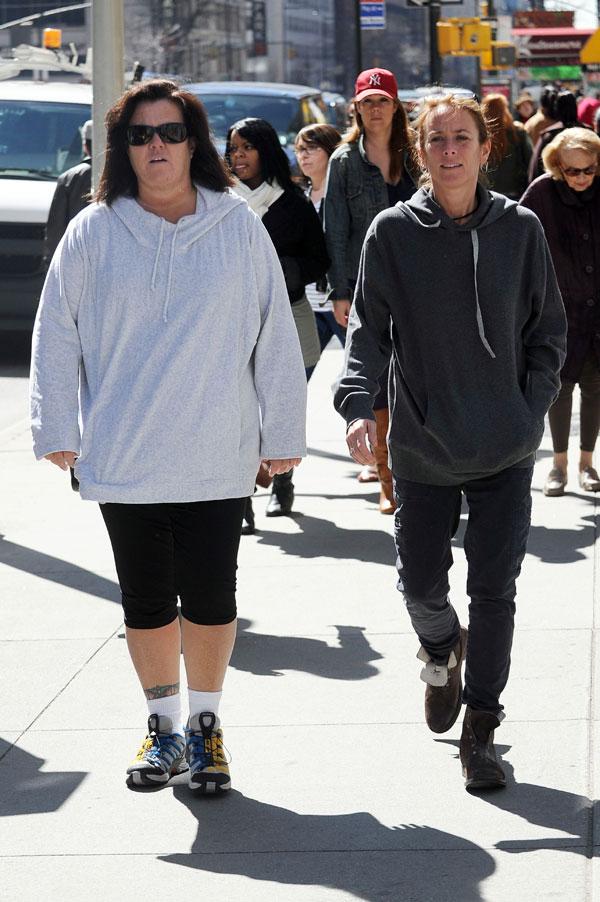 Split From Galpal: The talk show star has been unlucky in love, and she split from her post-Kelli Carpenter girlfriend, Texas artist Tracy Kachtick-Anders, in 2011 after dating about a year. The two had ten kids between them, leading O'Donnell to quip, "We're the Gay-dy Bunch" -- but it didn't last. "I will always wish her peace and happiness in life," Kachtick-Anders has said.
Article continues below advertisement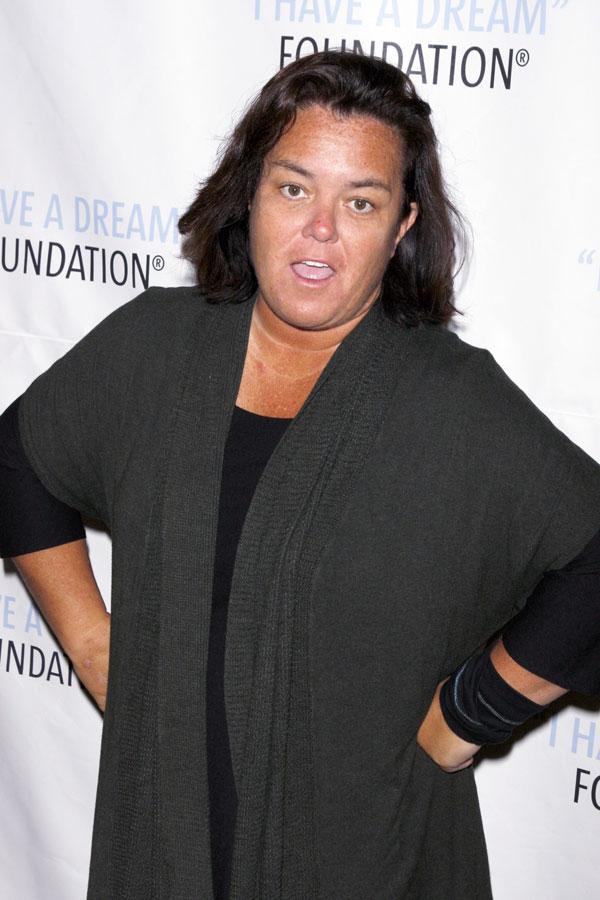 Health Scare: In August 2012, O'Donnell suffered a heart attack; she later said an artery was almost entirely blocked and a stent solved the problem. The star revealed the attack was scary: "I was so hot, exhausted and pale. I even puked."
Article continues below advertisement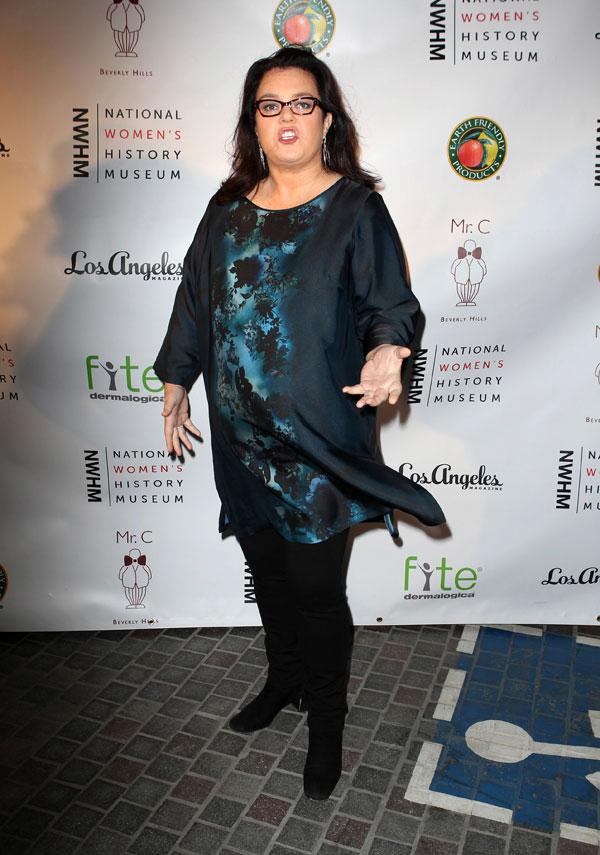 Weight Loss Surgery: O'Donnell disclosed she'd had weight loss surgery in 2013, less than a year after her 2012 heart attack. The funnylady had a gastric sleeve surgery, a procedure that removes part of the stomach. In 2014, O'Donnell, who once weighed 230 pounds, unveiled her 50-pound weight loss on The View.
Article continues below advertisement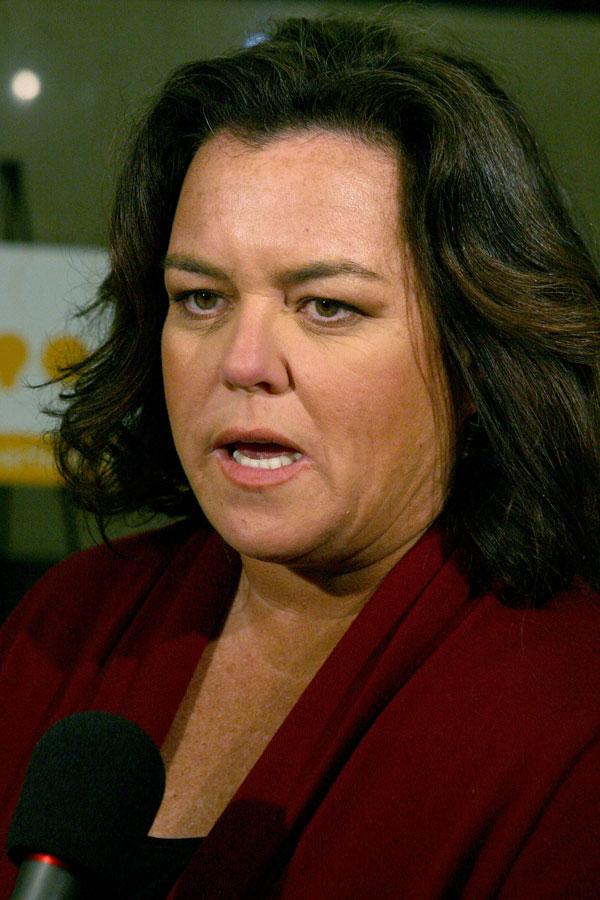 Mother's Death: O'Donnell's mother died of breast cancer when she was just 10 years old, and the star told Oprah Winfrey from then until her freshman year in college, it was so painful that she never spoke of her mother's death.
Article continues below advertisement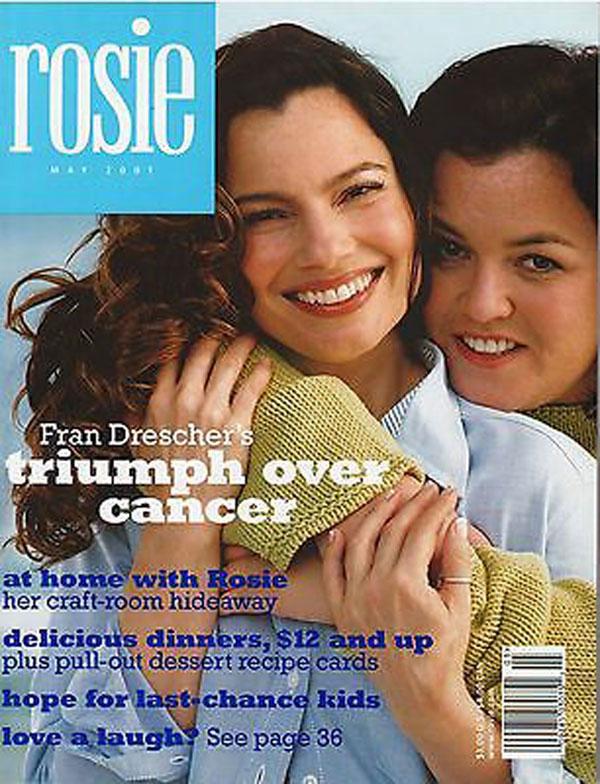 Magazine W-racked By Failure: In 2000, O'Donnell made the ill-fated decision to team up with McCall's magazine publishers to revamp it into a magazine named after herself. After she got into conflict with the publisher, sources said, she quit Rosie magazine in 2002; the comic then endured a breach of contract trial that ended with a judge dismissing the case.
Article continues below advertisement
Michelle Rounds and Rosie-O'donnell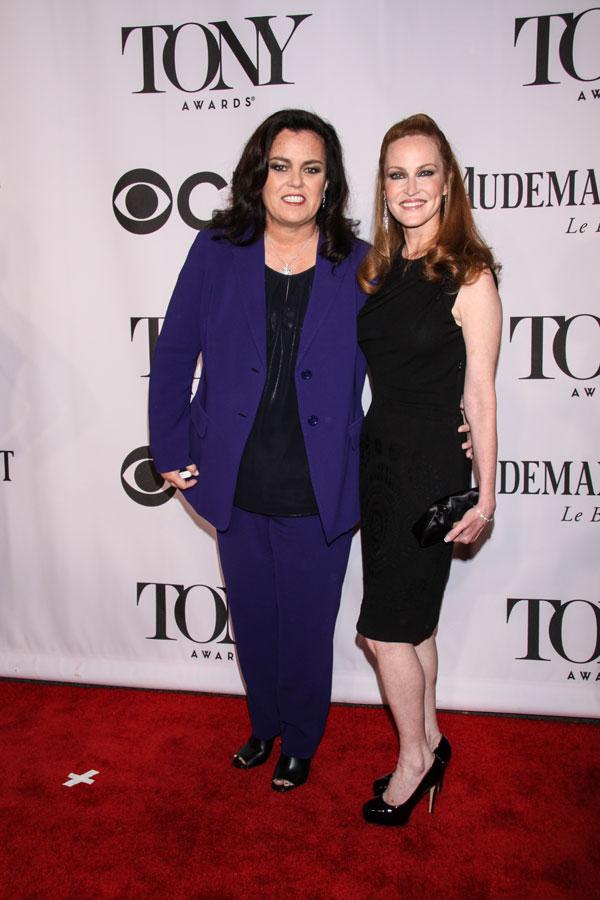 Prenup Negotiations: For her second lesbian marriage, O'Donnell made sure she protected her fortune, according to Page Six. Before her surprise wedding to Michelle Rounds in June 2012, O'Donnell required Rounds to sign a prenuptial agreement which mandated that she would get "nothing if she cheats," the Page Six source said.
Article continues below advertisement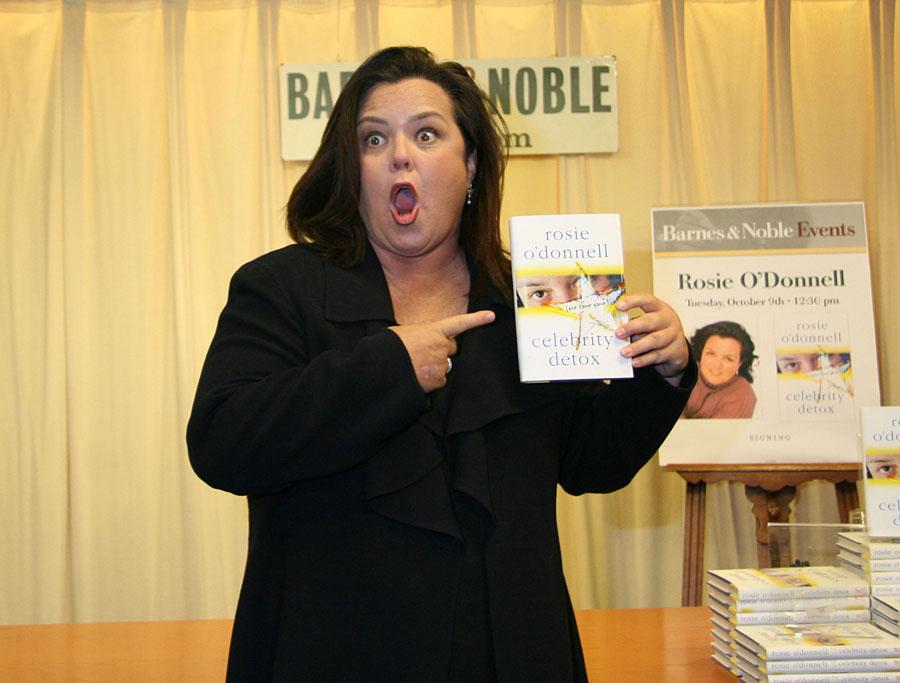 Self-Harming: In her book Celebrity Detox, O'Donnell wrote that she used to break her own limbs with either a baseball bat or a wooden hanger when she was a child. According to O'Donnell, after losing her mother at age 10, breaking her own bones was "proof I had some value, enough to be fixed."
Article continues below advertisement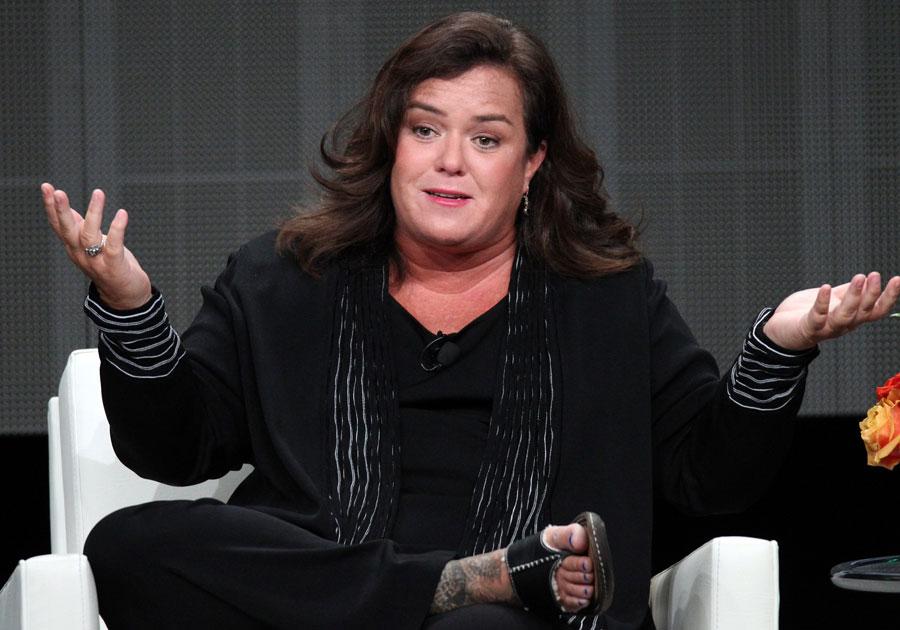 Son Attends Military School: During her guest return to The View in Feb. 2014, uber liberal O'Donnell told fans the shocking news that Parker, her adopted then 18-year-old son, would be attending the famed military college The Citadel. The chat queen sighed, "How do you annoy your left-wing liberal pacifist mother? You become a big military man."
Article continues below advertisement
Boy George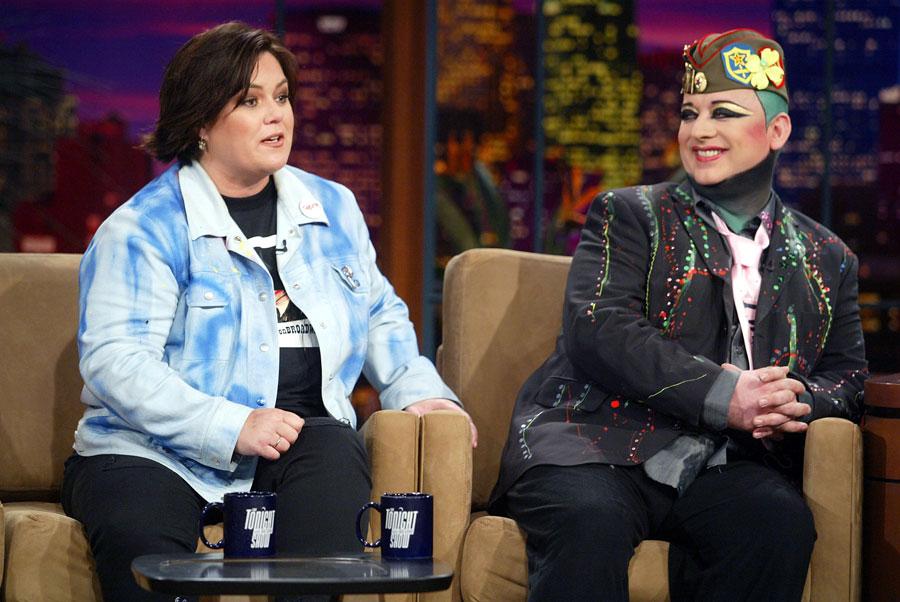 Boy George, It's A Flop!: O'Donnell reportedly lost a whopping $10 million on producing a Boy George Broadway musical called Taboo in 2003. "Many lessons were learned, and so it goes," she shrugged when the flop show had to close. "I have no regrets."