Rosie O'Donnell OWN Show Was 'F**king Hellhole' Says Staffer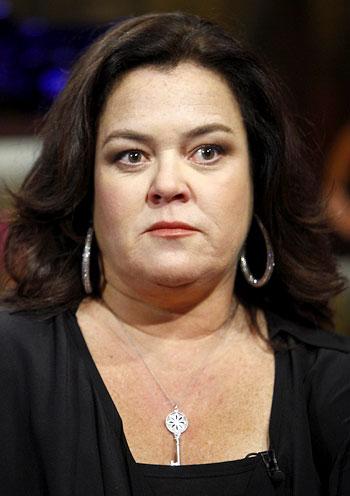 Now that it's been canceled, staffers from Rosie O'Donnell's disastrous OWN talk show are coming forward with behind-the-scenes revelations about what really went on with the former Queen of Nice.
"It was such a f**king hellhole," one former staffer told The Daily Beast in an in-depth look at what went wrong with the show.
There were O'Donnell's frequent clashes with The Rosie Show staff, reports The Daily Beast, and the host often lost her temper. During one taping last fall, "O'Donnell uncontrollably yelled at a publicist backstage because she didn't like the parameters agreed upon for an interview."
Article continues below advertisement
Several staffers were also very upset "when O'Donnell clashed with Oprah Winfrey's longtime director Joe Terry. People thought she humiliated him when she scolded him in front of a live audience for using the wrong camera shots, suggesting he didn't know what he was doing. She fired Winfrey's stage manager because she felt like he was ignoring her and not doing his job properly."
She was also unhappy with her bandleader, Katreese Barnes, a two-time Emmy winner from Saturday Night Live, because he couldn't play obscure Broadway songs off the cuff right when she named them on live TV. "I'm not upset that I don't know Into the Woods by heart. A little heads-up would have been nice," Barnes said.