Mama June: Pedophile Ex Mark McDaniel's Dating Someone Else, Pic Of Us Together Was A Fake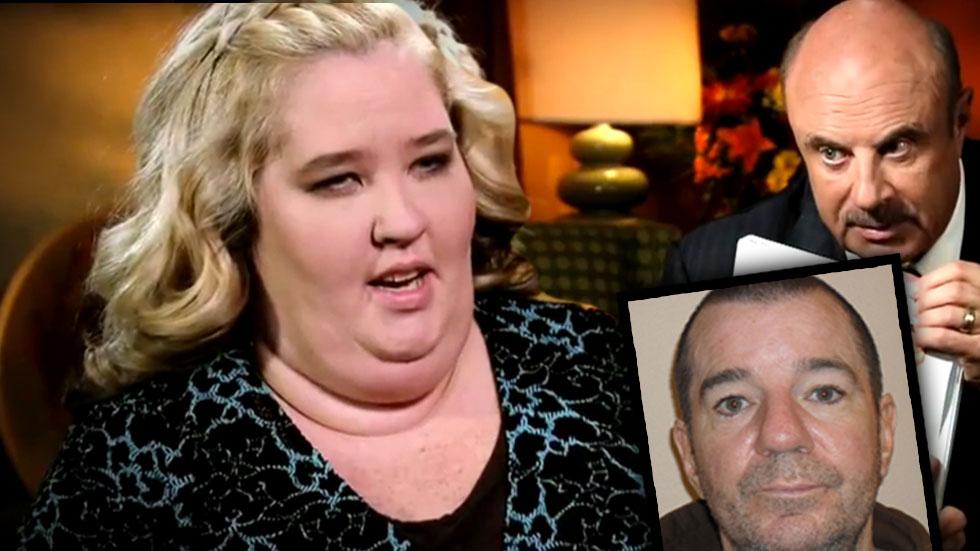 "Mama June" Shannon is finally telling her side of the story.
After weeks of brief soundbites claiming her account will vindicate her in the child molester scandal that led TLC to abruptly cancel her family's hit series Here Comes Honey Boo Boo, the embattled reality star has given an in-depth interview to Dr. Phil.
"I owe it to the fans to say my side of the story," she said. "I'm not a perfect parent, I made a mistake — it's time to move on."
Article continues below advertisement
In the heated chat, Mama June sticks to her story that she's not romantically involved with Mark McDaniel, the sex offender who molested her (now 20-year-old) daughter Anna "Chickadee" Cardwell at the age of 8.
"He's moved on," she said of McDaniel. "He's got a girlfriend, and it's not me."
She told Dr. Phil that one of the images of her with McDaniel -- that was circulated online in the wake of the scandal -- was photoshopped.
Mama June also swore that her 14-year-old daughter Lauryn — a.k.a. "Pumpkin" — wasn't allowed near the admitted pedophile, saying she "would never take her child around someone like that."
From the early excerpts, it's clear Dr. Phil in't going easy on her, at one point, chastising Mama June that she took her daughter Alana "Honey Boo Boo" Thompson "to meet a registered sex offender;" in another part, he's seen explaining to her that trying to cover up a scandal is more damaging than the actual mistake that led to it.
In the chat, Mama June also put to rest rumors she's reunited with Mike "Sugar Bear" Thompson, saying he "cheated" on her, and hurt her a lot.
"I am not in love with him."
Watch the video on RadarOnline.com
youtube=https://www.youtube.com/watch?v=6qbknwUCXXc&w=560&h=315
The interview — which also features chats with Pumpkin and Sugar Bear — airs Monday on Dr Phil.
RadarOnline.com readers, what are your thoughts on Mama June's latest statements?