Sugar Bear 'Distraught' Molester Has Been Near Honey Boo Boo, Could Spark Custody Battle With Estranged Wife Mama June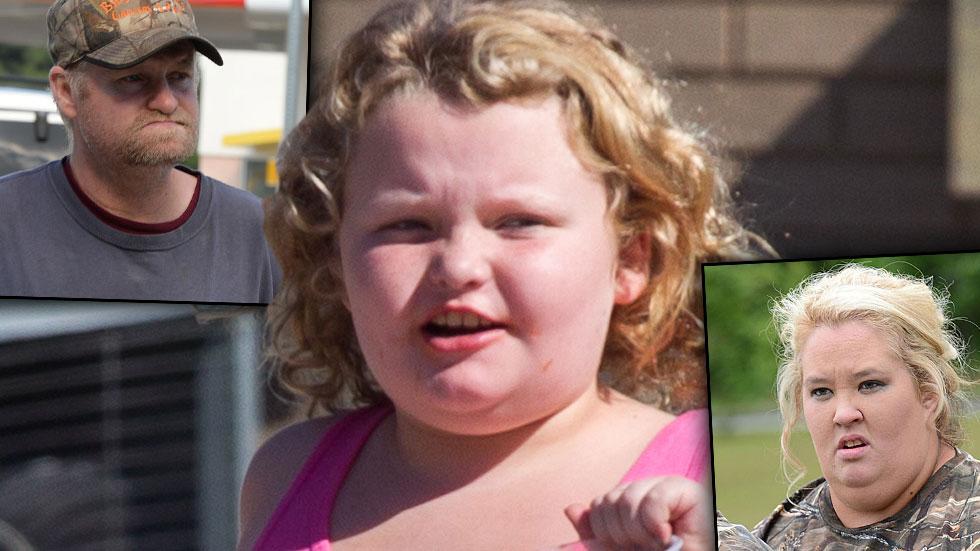 Article continues below advertisement
The latest details come in the wake of RadarOnline.com's exclusive that McDaniel's purported presence around the 9-year-old and her two sisters, 14-year-old Lauryn ("Pumpkin") and 17-year-old Jessica ("Chubbs"), had spurred an investigation from Georgia's Child Protective Services agency.
The 45-year-old reality TV dad "wants her out of that environment and knows the only way to do that is to get custody," Lindsay revealed, noting that his friend "has got no money" to engage in what could be a costly legal battle.
"June has all the money, and he has not seen any of it," Lindsay said of Sugar Bear, who currently resides in a mobile home TLC paid for. "He is not doing very well. He took the split hard, and now this comes along.
"He … has taken to borrowing from everyone. He owes me $100 and I doubt I'll ever see it."
A second source echoed similar sentiments to the website, saying that the cash-strapped Sugar Bear is unemployed, has "no running water and no electricity" in his mobile home, and "cannot even afford to rent his own place.
Article continues below advertisement
"He hasn't seen any of the money that TLC paid the family," the source said.
Both sides of the family remain on lockdown amid the crisis, as Sugar Bear's trailer was protected by a friend with a shotgun in hand, denying the outlet access; while Mama June's home was cordoned off with yellow security tape, as a TLC guard stationed outside had a firm message for reporters.
"This is private property and you will be arrested if you enter," the guard told Mail Online of the reality TV family. "They are not doing any interviews and they do not want to talk to the press — you must leave immediately."
Lindsay said he understood the "family might have been getting $20,000 a week" for the now-canceled show, adding he has fears about their financial well-being with the pedophile scandal possibly causing the well to run dry for good.
"I genuinely worry for the future of that family," Lindsay said. "Before the show they had nothing, and they are going to end up with nothing."