Exclusive
'Immoral & Indecent Acts!' Shocking New Claims About Mama June's Child Molester Ex Revealed: Read The Court Papers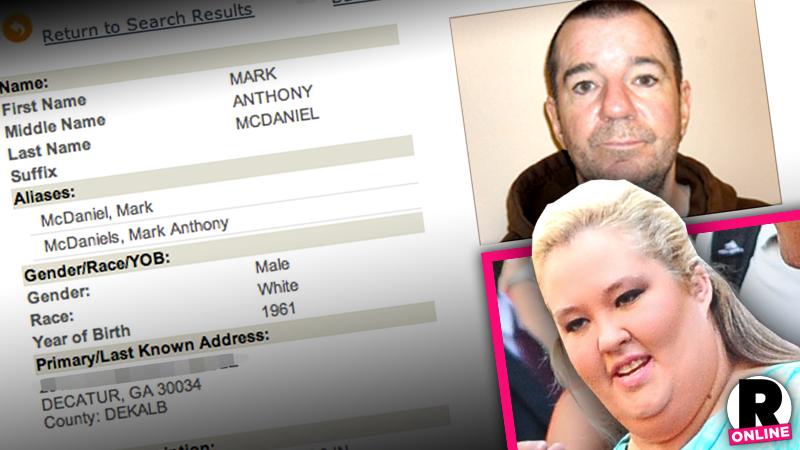 Article continues below advertisement
According to Henry County, Georgia, court documents obtained by RadarOnline.com, the 53-year-old was indicted in June 2003 for aggravated child molestation, aggravated sexual battery and child molestation stemming from multiple incidents involving an 8-year-old member of June's family. (RadarOnline.com has chosen not to name the innocent victim.)
READ THE SHOCKING COURT DOCUMENTS
Between October 1, 2002, and March 28, 2003, McDaniel "did then and there unlawfully perform an immoral and indecent act which did involve an act of sodomy to the victim…with intent to arouse and satisfy the sexual desires of said accused and said act involving the mouth of said victim and the sex organ of the accused," district attorney Tommy K. Floyd wrote.
But the disgusting accusations didn't end there. The district attorney went on to claim McDaniel "did then and there unlawfully penetrate with a foreign object, to wit: fingers, the sexual organ of the victim without the consent of said victim," "place his penis upon the genital area" of the victim and "masturbate in the presence of said victim."
A Henry County Superior Court clerk tells RadarOnline.com that the case was dismissed by the grand jury — but justice was served when McDaniel was later convicted on aggravated child molestation charges in another case in nearby Spalding County.
Article continues below advertisement
According to the Georgia Sex Offender Registry, he was sentenced to ten years in prison for his crime. McDaniel remained behind bars in Dodge State Prison from June 24, 2004 until March 1, 2014.
Now, the dangerous felon is free— and according to reports, cozying back up to the newly single June, 34, who dumped longtime partner Mike "Sugar Bear" Thompson, 42, in September after she caught him looking for love online.
However, June's daughter Lauryn "Pumpkin" Shannon, 14, exclusively tells RadarOnline.com that her mother hasn't spoken to McDaniel in a decade.
"My mom left Mark 10 years ago," she insists.
Story developing.