Caught! 'Honey Boo Boo' Star Mama June Dumps Sugar Bear After He Reportedly Strays With Women Met Online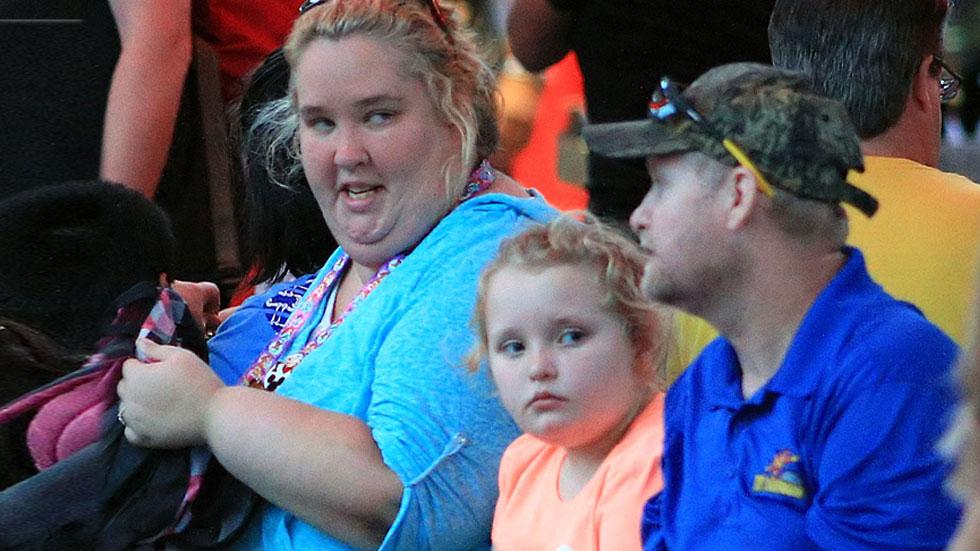 "Mama" June Shannon's heart has a big boo boo.
The Here Comes Honey Boo Boo matriarch believes her man Sugar Bear Thompson has been getting sweet with other ladies — so she's kicked him to the curb!
According to reports, the 34-year-old reality mom, who recently had a commitment ceremony with Sugar Bear, has caught him trolling online dating sites like PlentyOfFish.com on multiple occasions.
Using the screen name Georgiafighter31054, Sugar Bear, 42, is reeling in the ladies with his profile: "I love to hunt fish and ride 4wheelers and have a good time. I luve muddy Boggs and love to ride in the mudd," he shares in his profile filled with spelling and grammatical errors.
Article continues below advertisement
It now seems Sugar Bear is dirt in Mama June's eyes and she's stopped wearing her commitment ceremony ring.
"Sugar Bear and I have decided to take some time apart to figure out some things in our relationship," she reveals in a statement.
"We are taking things day by day but regardless of what happens the girls will always be our #1 priority. We want to thank ya'll for your support."
Do you think Sugar Bear and Mama June should stay together and work it out? Tell us what you think in the comments.