Exclusive
The Viewers Have Spoken! 'Here Comes Honey Boo Boo' Ratings Drop After Bratty Behavior Exposed PLUS Did Kate Gosselin Bomb Too?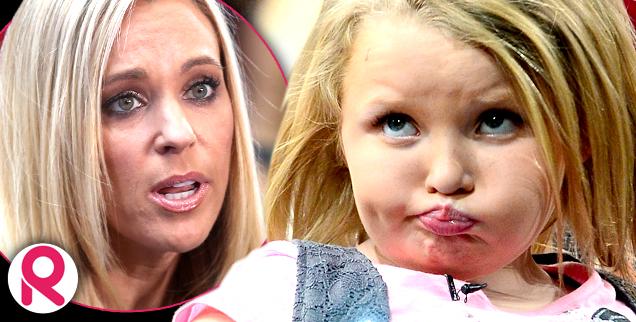 As fans call for the cancellation of Here Comes Honey Boo Boo amid reports of its star's bratty behavior, is it time for TLC to "redneckognize" that the show has seen better days? Ratings for last night's season premiere showed a substantial drop from the show's heyday, and only RadarOnline.com has all the details.
Last night's Season Four premiere, an episode entitled "3 Generations and 1 Pork Rind," brought in just 1.73 million American viewers.
Article continues below advertisement
Could series star Alana "Honey Boo Boo" Thompson's behavior be turning off fans? As Radar has reported, the eight-year-old allegedly acted like a "monster" during a recent appearance on The Tonight Show Starring Jimmy Fallon, and even struck her mother, Mama June, in front of the audience, according to reports.
Fans hav subsequently taken to Twitter calling for the show's cancellation.
Meanwhile, another equally polarizing TLC star, Kate Gosselin, fared slightly better with the premiere of her two-part special Kate Plus Eight: The Sextuplets Turn Ten.
As Radar reported, she had been expecting "jackpot ratings" for her return to reality TV. And while she didn't quite deliver, the show earned a respectable 2.359 viewers, and a 0.8 for adults in the 18-49 age bracket.
Did you watch either show? Why or why not? Let us know in the comments!