Convicted Child Molester Warren Jeffs Testifies In FLDS Custody Battle, Father Fights To Keep Daughters From Cult's Horrific Sex Practices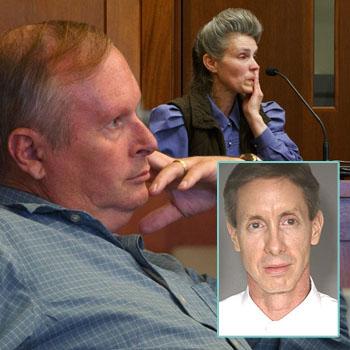 Article continues below advertisement
Despite his incarceration, Peine says that she still teaches her daughters to follow Jeffs' teachings and Holm is fighting for custody so that his daughters won't be subjected to the brutal sexual assaults many young women in the religion have suffered.
Holm has been "exiled" from the sect and Peine and another wife of his are asking a judge to allow them custody of their children, according to the Salt Lake Tribune.
During Thursday's testimony, Jeffs' deposition was played for the courtroom, but the cult leader refused to answer questions and invoked the Fifth Amendment for every question so the judge cut off testimony, according To Ben Winslow of Fox13 Now.
Holm's lawyer questioned Peine, asking her "You've also testified that you understand marrying 12-year-olds or 13-year-olds is against the law. If there is a conflict between the laws of God given by Warren Jeffs and the laws of the land, which is supreme in your mind? Which would you follow?"
Article continues below advertisement
Admitting to her allegiance to Jeffs' teachings she told the court: "The laws of God."
Holm became tearful on the stand Thursday, telling the court that he wanted custody of his daughters so they don't learn "the higher laws of Sarah," which he then described as "when a woman must be present for sexual intercourse involving another," Winslow reported.
He said that he still follows many of the FLDS teachings but not the sexual practices.
Stay with RadarOnline.com for updates on the FLDS custody battle story.