Escape From Polygamy: Cult Leader's Wife Details Horrors Of Life With Warren Jeffs & His Father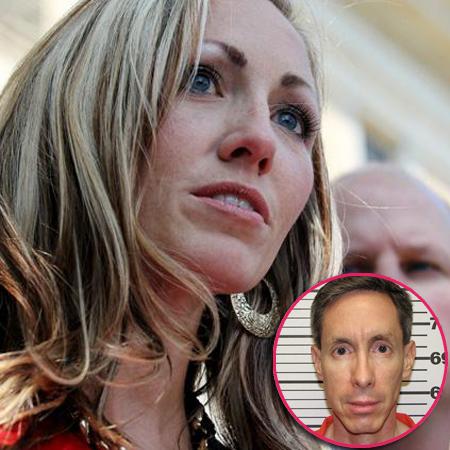 Warren Jeffs is serving a life sentence behind bars for sexually assault two of his "wives," but another of his 19 wives is speaking out about the horrors she faced as a member of his polygamist cult and how she escaped and fought back against the oppressive society.
Rebecca Musser was forced to marry Warren's father, Rulon Jeffs, and spent years subjected to unspeakable sexual abuse at his hands, being told that she would be "damned" for refusing his unwanted advances, according to her new book The Witness Wore Red, excerpted in People magazine.
Article continues below advertisement
"There were things he did to me sexually, that if I said no he was extremely upset. He said 'Fine, but you'll be damned."
Living in the Fundamentalist Church of Jesus Christ of Latter Day Saints, a controversial sect that split from the Mormon church, compound in Utah for 26 years, Musser recalls how unhappy she was when her family told her she had to become one of Rulon's 65 wives.
"I didn't want it, " she admitted. "But rejecting that 'blessing; would have brought tremendous shame to my family.
She described her wedding to the FLDS leader, saying "feeling Rulon's hand and how bony it was out our wedding. I had to pull him out of the chair because he couldn't walk by himself. I kept thinking, 'This is what I'm supposed to be in love with?"
Upon Rulon's death she was then ordered to marry his son Warren, with him telling her that even if she didn't marry him, "I will break you and train you to be an obedient wife."
Article continues below advertisement
So in 2002 she fled the compound, convinced she would "burn in hell" and began her fight to help but Jeffs behind bars for his heinous crimes.
Musser testified in 11 different trials, in Arizona, Texas and Utah, helping put many church elders behind bars.
"I knew what sexual violations I'd endured in the name of God, and I wanted to put a stop to it for others," she writes.
Musser has started a foundation called Claim Red, the color that was forbidden in the cult, that teaches life skills to ex human trafficking victims.