Exclusive
'Judges Have No Jurisdiction In Where Someone Is Assigned': Prison Official Slams False Reports That Judge Sent Teresa Giudice To 'Orange Is The New Black' Prison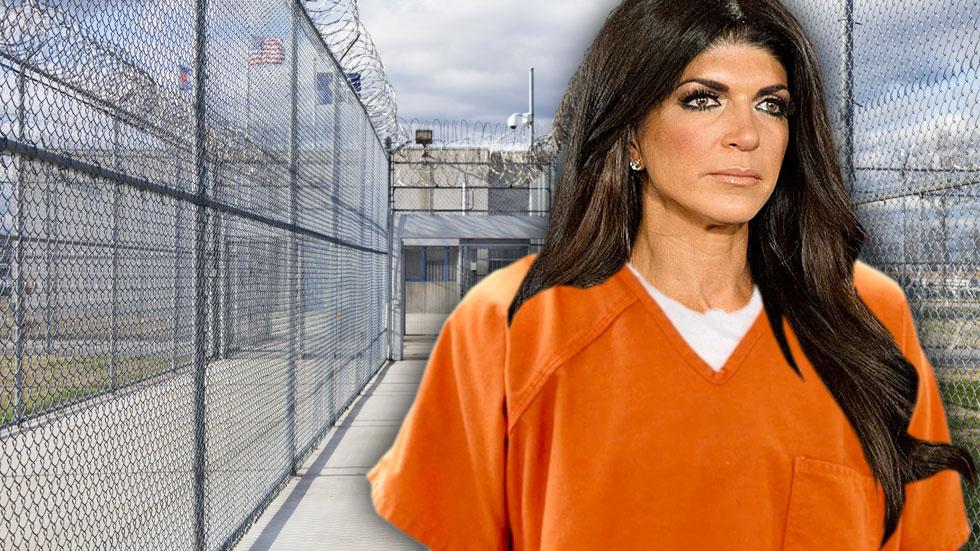 Teresa Giudice hasn't been ordered by a judge to serve her prison sentence at Connecticut's Danbury Federal Camp, the institution that's the basis for the popular Netflix series, Orange Is The New Black.
"Judges have no jurisdiction in where someone is assigned," a Bureau of Prisons official told RadarOnline.com Wednesday.
On Wednesday afternoon, erroneous media reports wrongly stated Judge Ester Salas had ordered Teresa to serve her 15-month prison sentence at Danbury. (Giudice's lawyer had asked the judge to recommend to the Bureau of Prisons that her first choice would be Danbury.)
Article continues below advertisement
While other outlets reported that the judge accommodated the request, the official stressed that it's only the Bureau of Prisons that decides where an inmate will serve their sentence.
"The recommendation of the judge is always taken under consideration, certainly," the official said, noting that efforts are always made "to keep an inmate within 500 miles of their residence, to accommodate family visits."
The official said that Giudice has no influence over where she'll be serving her sentence in her fraud conviction, and that the bureau will notify her via letter "sometime in December."
Giudice could be ordered to surrender to either Danbury or Alderson in West Virginia.
Other factors such as prison vacancies, and Giudice's probation report, will figure into where she is sent, the official said.
After Martha Stewart was convicted for insider trader, the judge recommended she be sent to Danbury, but was ultimately ordered to Alderson.
As RadarOnline.com previously reported, Teresa's husband "Juicy" Joe will be the only parent at home to care for their four daughters — Gia, 13, Gabriella, 10, Milania, 8, and Audriana, 5 — when the cookbook-haircare maven enters prison Jan. 5.
When Teresa is released, Joe will enter custody for a total of 41 months, and possibly deported to his native Italy thereafter.