Exclusive
Christmas Comes Early! Bravo Offers Convicted Fraudster Teresa Giudice Holiday Special To 'Say Goodbye' Before Prison Stint – Offering $250K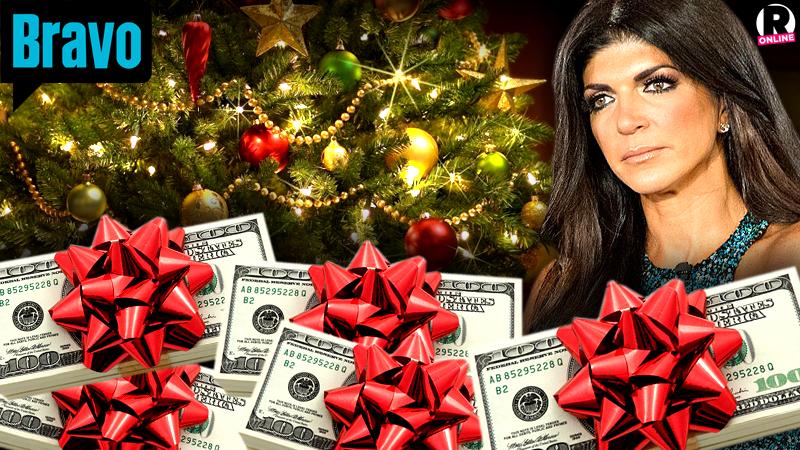 Could Bravo save Teresa Giudice's last Christmas with her family before going to prison? It has been revealed that Bravo has offered the mother-of-four a holiday special that would pay her at least $250,000.
"Teresa had been very concerned about how she was going to pay for the extravagant gifts for their four daughters at Christmas," a source tells RadarOnline.com exclusively. "She didn't want to cut back in buying any gifts for the girls, and with Bravo offering such a huge payday for a special makes her inclined to accept the offer."
Article continues below advertisement
After a judge sentenced the reality star to stint in prison, it became clear that she wouldn't be able to film the next season of Real Housewives of New Jersey. Giudice is hoping that this holiday special could serve as her send-off.
"This could be a way for her to say goodbye to her fans ahead of beginning the 15-month prison sentence," the source added.
In the past, Teresa and Joe had spared no expense for their four daughters, Gia, 13, Gabriella, 9, Milania, 8, and Audriana 5.
This year, Teresa "had hoped to give the girls an over-the-top Christmas because she is going to be reporting to prison on January 5," an insider previously told Radar. "Typically, Teresa would spend up to $10,000 on gifts for just the girls. From designer handbags, jewelry, one of a kind dolls, there isn't anything that the girls asked for and didn't get."
Teresa will serve her 15-month sentence first, before Joe begins his 41-month stint. That way one parent will remain with their daughters at all times.
The Christmas special would "absolutely be taped as soon as possible. Teresa has been so erratic with her decisions recently that Bravo wants to get it locked down and done," the insider added. "It would feature Teresa shopping for gifts, possibly doing some charity work and family stories with the girls.
"Bravo would milk it for ratings and make it at least a two-night special."