Exclusive
'RHONJ' In Crisis! 'Disgusted' Teresa Giudice Feels 'Exploited' By Bravo Bosses, Claims Source — Using Her Issues For Ratings?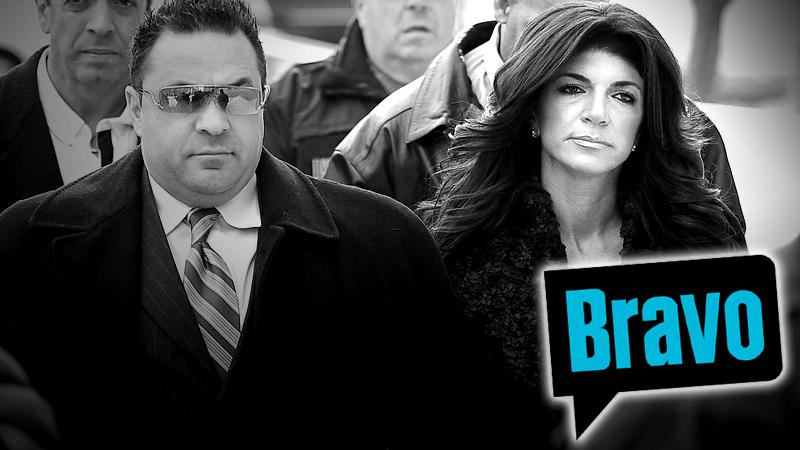 Bravo honchos better be nailing down the conference room tables! RadarOnline.com has learned that New Jersey spitfire and table-flipper Teresa Giudice is on the warpath because she believes the network is "exploiting her legal trouble for ratings," according to an source.
Giudice's legal drama was at the center of the Real Housewives of New Jersey premiere on Sunday night, and she's been front and center for press engagements too. Now, the insider says, she's reached her limit.
Article continues below advertisement
According to the source, Giudice recently lost her patience after Bravo arranged for her to do a sit-down interview with the New York Post which "ended up being an absolute hatchet job," according to the insider.
Despite her desire to spend time with family in the face of her legal issues, "Teresa agreed to do a limited amount of press to promote the Real Housewives of New Jersey," the source says. "Bravo insisted that she do the interview with the paper. During the interview, Teresa felt the direction of it was negative, but the Bravo publicist did nothing to stop it, or get it back on track. Teresa felt the publicist should have done more to protect her, or stop the interview."
"Teresa was being absolutely professional during the interview and felt the reporter had another agenda," the source continues. "She was beyond upset about the way she was portrayed in the story, is disgusted by Bravo, and feels exploited by the network."
Why was she so upset? The New York Post interview with Giudice gleefully reported that she was unhappy with the color of the dress that had been chosen for her to wear for the pictures in the feature, and that her brand of alcohol, Fabellini, wasn't provided to her.
Article continues below advertisement
Ever since, the Bravo insider claims, "Teresa has been lighting up the publicity department's phones and emails revealing how upset she is. It's non-stop. Nobody knows what to do to make her happy."
As RadarOnline.com previously reported Bravo have become frustrated because the fan favorite has decided to keep a lower profile ahead of her looming sentencing hearing, and scaled back on promotional appearances.
Our source previously told us, "It's very frustrating for Bravo . . . They tried to tell Teresa that she was contractually obligated to show but her legal crisis manager, Wendy Feldman, shut that down. Teresa's contract is actually very loose, and doesn't clearly dictate what media she must do."
Andy Cohen is expected to have Giudice appear on Watch What Happens Live next week, but all of that "is now officially up in the air," the source claims. "Teresa is truly that upset about the negative press. Her legal crisis manager, Wendy Feldman will advise Teresa accordingly."
"Teresa is now solely relying on Wendy's guidance during this very difficult time," the source continues. "Bravo needs to recognize and respect that Teresa is facing serious prison time, and stop looking at her for ratings only. Whether you like Teresa or not, she is a human being, and deserves to be dealt with professionally."