Exclusive
Where's Teresa? Giudice Skipping 'RHONJ' Promo Appearances As She Preps For Sentencing — Bravo Bosses 'Frustrated'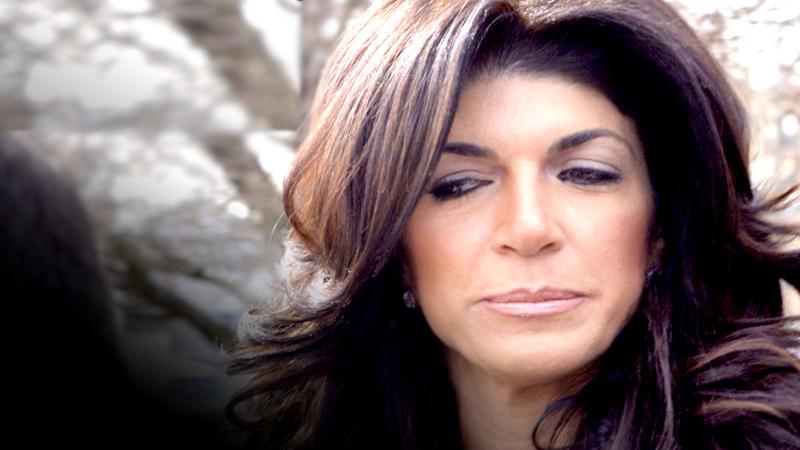 What would The Real Housewives of New Jersey be without Teresa Giudice? As the reality star preps for her upcoming sentencing, RadarOnline.com has learned that Bravo bosses are finding out, since the fan fave has been skipping press appearances for the upcoming season to focus on her family — and the network execs are not happy!
Giudice did not appear on the TODAY show this morning in the fourth hour with the other cast members, and now a source reveals, "She will be participating in media day on Thursday in New York City, but on a limited basis."
Article continues below advertisement
Says the source, "It's very frustrating for Bravo . . . They tried to tell Teresa that she was contractually obligated to show but her legal crisis manager, Wendy Feldman, shut that down. Teresa's contract is actually very loose, and doesn't clearly dictate what media she must do."
And with federal prosecutors watching her every move, Giudice has decided to lay low before the series premiere on July 13.
"Teresa doesn't want to talk about the upcoming sentencing because she is afraid of doing anything that would negatively impact the proceedings," the source said. "It's a delicate balance, and Teresa is relying on the guidance of Wendy, much to Bravo's dismay."
Though Teresa seems to want to keep her personal drama out of the limelight, her struggles will be heavily featured on the upcoming season of her Bravo hit series, RadarOnline.com has exclusively reported.
Article continues below advertisement
Indeed, promos for the upcoming season prominently feature Teresa and her husband Joe in tears, and hugging their eldest daughter, Gia.
"Teresa has denied in the past that she will let Bravo exploit her children by showing them upset," a source previously told Radar, "but in the end it's all about the ratings."
Adding to the family's troubles, Joe's father, Frank Giudice collapsed and died at the Real Housewives of New Jersey stars' home several weeks ago.
"It's a very difficult time for Teresa and her family, with their uncertain futures and the loss of Joe's dad," the source said. "She just wants to be with her girls and Joe, and not do any of this press. She will do several interviews and that is it. Bravo has to respect the process and what she is going through."