Exclusive
Real Or Fake? Sugar Bear Using Cheating Scandal For Ratings Boost, Claims Source – 'He Would Never Stray From The Family'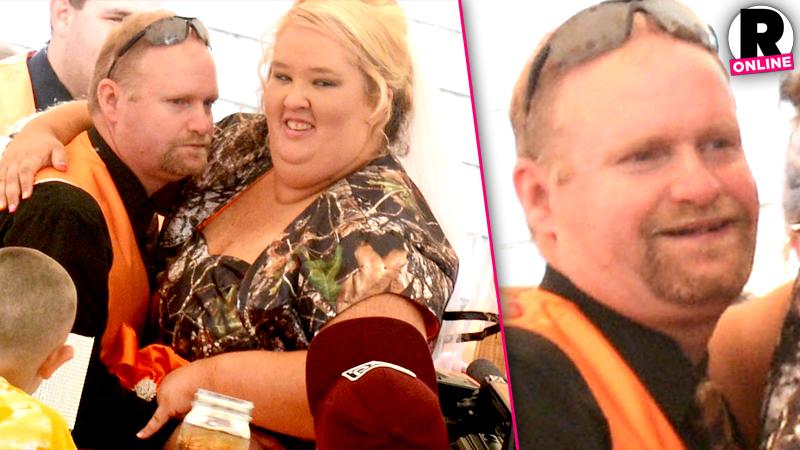 Sugar Bear Thompson isn't cheating on Mama June Shannon and only signed up for a dating website to boost ratings for their reality show, Here Comes Honey Boo Boo, RadarOnline.com is exclusively reporting.
The 34-year-old reality mom, who recently had a commitment ceremony with Sugar Bear, has caught him trolling online dating sites like PlentyOfFish.com on multiple occasions, according to reports.
However, a source tells Radar, "Sugar Bear absolutely didn't cheat on Mama June! Yes, he did sign up for some dating websites, but never acted on it. He would never stray from the family."
Article continues below advertisement
In fact, the source reveals that the reality star signed up for the sites only to help return the show to the hit status it once held.
"Privately, Sugar Bear is saying TLC is using this as a ploy to get ratings for their reality show," the source admitted. "It just isn't the hit that it once was...the fact that they are indeed filming right now when these cheating allegations surfaced speaks volumes."
Indeed, the season four premiere in June, an episode entitled "3 Generations and 1 Pork Rind," brought in just 1.73 million American viewers.
That's 260,000 fewer than the last new episode of the show, which aired on March 6, and nearly 1.5 million viewers fewer than the series high of 3.21, recorded for the season two finale on Sept. 11, 2013.
Even more devastating to the show's ratings was when it lost viewers in the vital 18-49 age bracket, scoring just 0.6, in comparison to the 1.6 it earned back in 2012.
Our source added, "This whole thing has just been grueling for Sugar Bear...he doesn't like people thinking he cheated on his baby mama. He is a simple guy who is being used and it's just sad."