Exclusive
Mama June NOT Dating Convicted Child Molester, Daughter Pumpkin Claims: 'She Left Him 10 Years Ago!'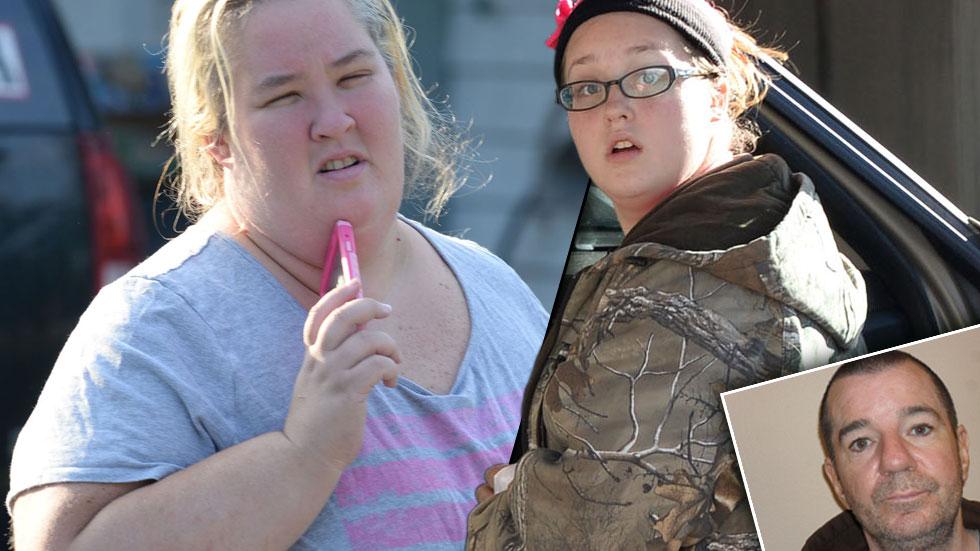 Article continues below advertisement
"She is all about the kids. She only needs us girls, no one else," Lauryn explains. "We are all sticking together as one happy family with us four girls."
In addition to Lauryn and her mother, sisters Alana "Honey Boo Boo" Thompson, 9, and Jessica Shannon, 17, also live in the family's MacIntyre, Georgia home. (Big sister Anna "Chickadee" Shannon Cardwell, 20, and daughter Kaitlyn, 2, recently moved to Alabama with her new husband Michael Cardwell.)
As for the alleged photo June and McDaniel cuddling up in bed, Lauryn swears it's a total fake.
"It's photoshopped," she says.
This morning, a report claimed June rekindled a romance with ex boyfriend McDaniel, 53, who recently served ten years in prison for molesting one of her relatives, an unnamed 8-year-old child.