Exclusive
'Honey Boo Boo' Star Mama June Hires Lawyer To Help Navigate Investigation Of Pedophile Ex-Boyfriend Mark McDaniel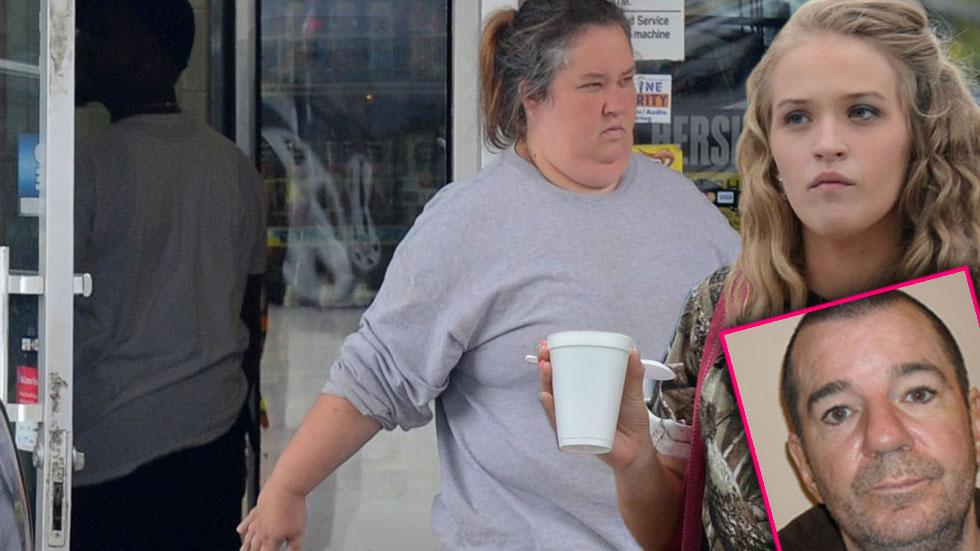 Honey Boo Boo's mother, June Shannon, has hired a family law attorney as child protective services has formally launched an investigation to determine if her one-time boyfriend, whom she recently rekindled a friendship with, has committed any crimes involving the reality star's three minor children.
"June thought it was necessary to hire a lawyer to help her during this very difficult time," a source told RadarOnline.com exclusively. "She has made it known to the Georgia Division of Family and Children Services that she will cooperate with the investigation.
Article continues below advertisement
"The lawyer was only brought on board to help deal with the navigating through the system."
RadarOnline.com broke the story that Mama June was formally notified that the Georgia Division of Family and Children Services "have opened an investigation" into her relationship with Mark McDaniel and the nature of his interaction with her three minor children, Lauryn "Pumpkin" Shannon, 14, Jessica "Chubbs," 17, and Alana "Honey Boo Boo," 8.
"Social workers will be making formal contact with all of June's children, and any other minors that might have come into contact with Mark McDaniel. This is being taken very, very seriously by the department," a source told RadarOnline.com.
The agency has been flooded with calls from the public, concerned about the safety of Honey Boo Boo as well as "credible sources that have contact with and know the family," the insider added.
Article continues below advertisement
In a Facebook video posted Friday, Mama June Shannon confirmed that TLC cancelled Here Comes Honey Boo Boo, sticking to her story that reports she was recently romantically involved with a convicted sex offender ex-boyfriend are "untrue."
However, after posting the video, shocking pictures emerged of Honey Boo Boo with McDaniel and Mama June looking for houses.
Mama June's oldest daughter, Anna Shannon Cardwell, 20, has confirmed that she was molested by McDaniel when she was only eight years old.
"I believe my mother is seeing him and hanging around him," the stay-at-home mom previously told RadarOnline.com. "I'm hurt."
McDaniel served a 10-year prison sentence for the sex crimes, but was released earlier this year.
"Given Alana's age, 8, and Mark's time in prison, those photos are indeed recent," the source added.