52 Crimes That Shocked The World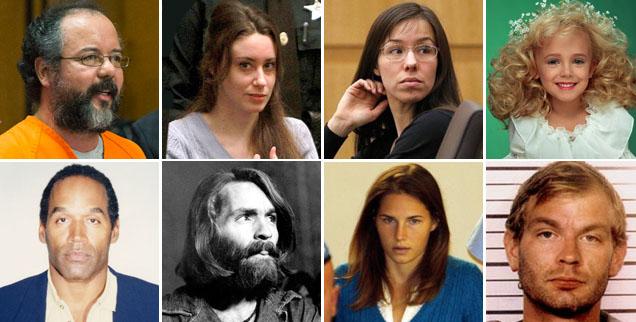 From Susan Smith to Andrea Yates to Casey Anthony, we've got a comprehensive look at the crimes that shocked and stunned us over the years.
Article continues below advertisement
Casey Anthony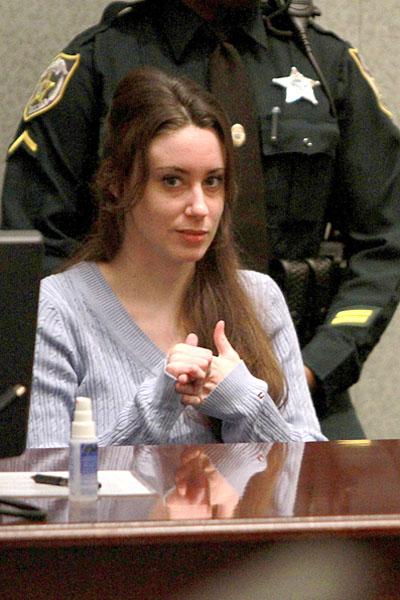 Casey Anthony: On July 5, 2011, America was outraged when Florida party girl Casey Anthony was found not guilty of murdering her daughter, Caylee Anthony, 2, in the most widely followed televised trial since O.J. Simpson. Cindy Anthony reported her granddaughter missing in 2008 and said her daughter Casey's car smelled like a dead body had been inside it. Casey lied to police, saying her daughter had been kidnapped by a nanny. Caylee's body was later found inside a trash bag in the woods near the family home. Since Casey's acquittal, the world's most hated mom reportedly has turned down book and TV offers – at least for now.
Jaycee Dugard/Phillip Garrido/Jaycee Dugard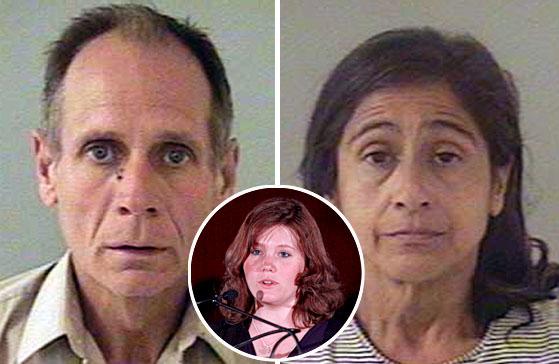 Jaycee Dugard/Phillip Garrido: Jaycee Dugard was miraculously found in 2009, 18 years after she had been kidnapped as an 11-year-old in 1991 from Lake Tahoe, California. After convicted sex offender Phillip Garrido and Dugard visited UC Berkeley, an investigation led to cops finding out the incredible story of how the criminal and his wife, Nancy Garrido, had kept the girl in the backyard of their Antioch, Calif., home for years, right under the nose of visiting parole officers. Repeatedly raped by Garrido, Dugard gave birth to his two daughters. In 2011, Phillip Garrido was sentenced to 431 years imprisonment; his wife received 36 years to life. Dugard has adjusted well in resuming a normal life and wrote the memoir A Stolen Life about her ordeal.
Article continues below advertisement
World Trade Center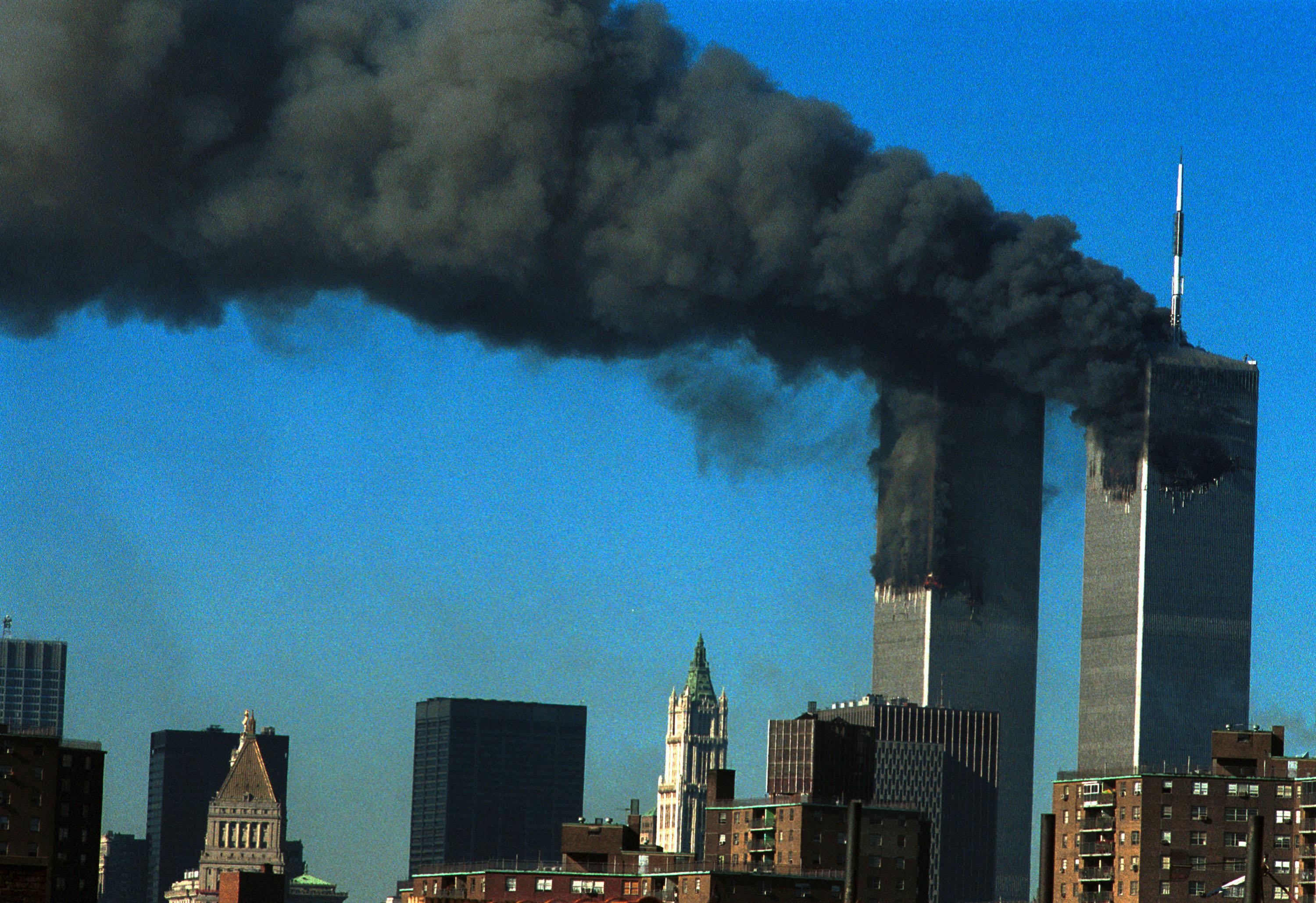 9/11: On September 11, 2001, the Islamic terrorist group al-Qaeda launched a series of four coordinated attacks on the United States, causing the deaths of almost 3,000 people. Terrorists took over four passenger jets so they could fly them into important buildings in suicide attacks. Two of the planes were crashed into the twin towers of the World Trade Center in New York; both towers collapsed in a fiery disaster. Terrorists crashed a third plane into the Pentagon but the fourth plane, United Airlines Flight 93, meant for Washington, D.C., crashed into a field near Shanksville, Pennsylvania when its passengers charged the cockpit.
Article continues below advertisement
Lee Harvey Oswald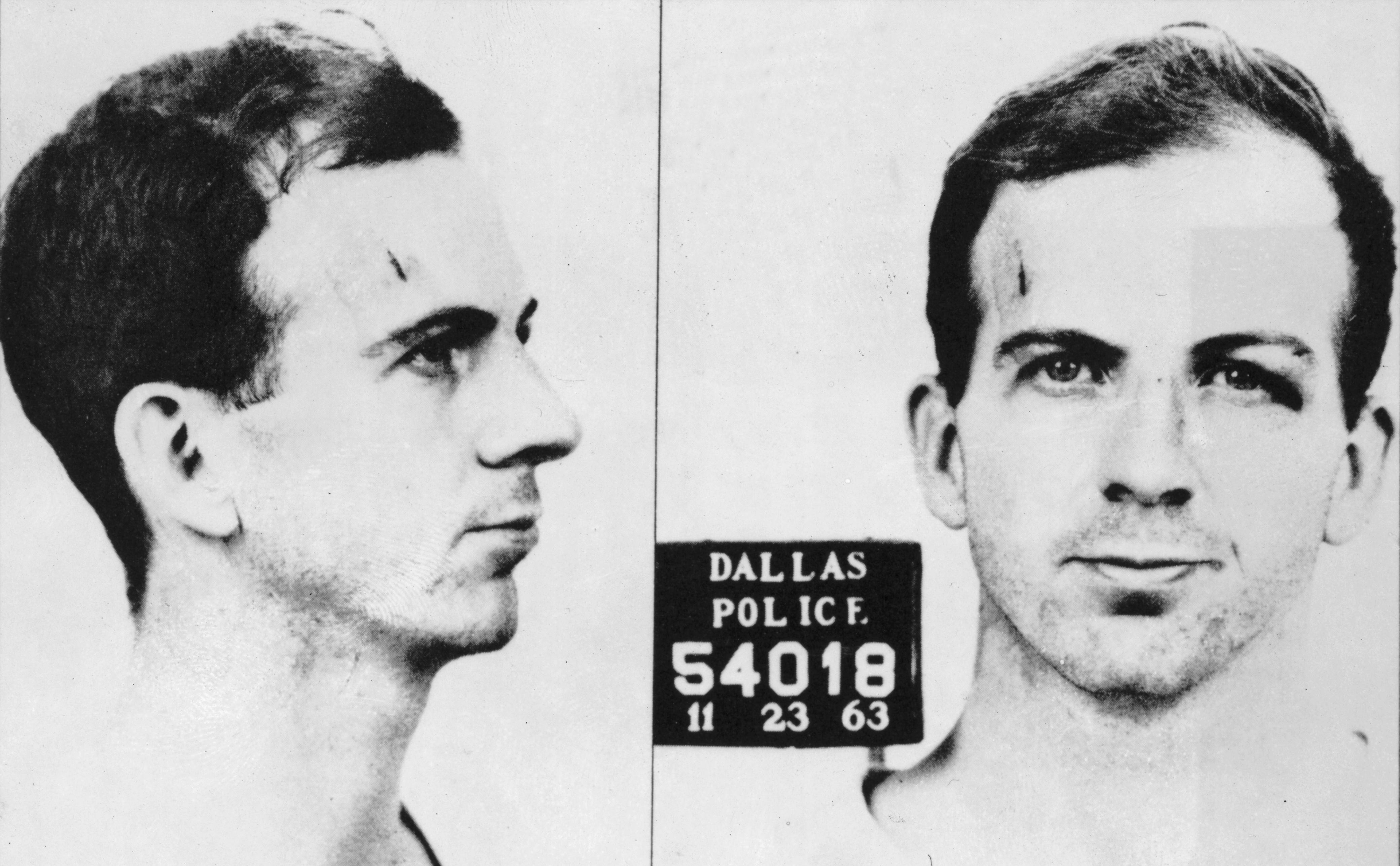 Lee Harvey Oswald: This November 22 marks the 50-year anniversary of Lee Harvey Oswald's assassination of President John F. Kennedy in 1963. Although many still question the circumstances, government investigators concluded that Oswald, acting alone, assassinated Kennedy by shooting him with a rifle from the Texas School Book Depository as the President rode in a motorcade through Dallas, Texas. Oswald later killed a police officer who sought to question him and then was arrested in a movie theater. Jack Ruby shot Oswald to death as he was being transferred to jail on November 24, two days after Kennedy's assassination.
Article continues below advertisement
Jack Ruby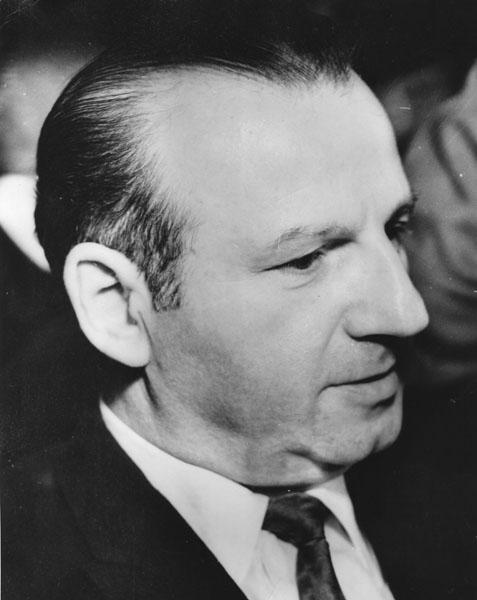 Jack Ruby: Just as shocking as Lee Harvey Oswald's killing of President John F. Kennedy on November 22, 1963 was Dallas nightclub owner Jack Ruby murdering the accused assassin two days later on Nov. 24, 1963. As Oswald was being transferred from police headquarters to the jail, Ruby materialized from a crowd of reporters and shot the alleged assassin. Americans already reeling from Kennedy's death witnessed Oswald being murdered on live TV. While Ruby has long been fodder for conspiracy theorists, investigators concluded he acted alone out of anger over Oswald's action. Ruby died in prison of cancer in 1967.
Article continues below advertisement
O.J. Simpson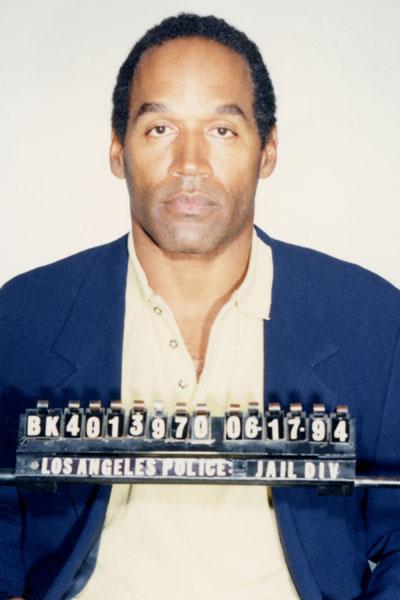 O.J. Simpson: In a case that inspired hundreds of headlines, the football great was accused of the heinous 1994 stabbing murders of his ex-wife Nicole Brown Simpson and her friend Ronald Goldman at her condo in Brentwood, California. Simpson's eight month televised trial was known as the "Trial of the Century" and his Dream Team of lawyers, including his friend Robert Kardashian (the father of TV's future reality clan), mounted a vigorous defense that evidence, including a bloody glove, had been mishandled. In a 1995 shocker, Simpson was acquitted. In 2008, he was convicted of kidnapping and armed robbery—this year, he received parole on some charges but remains in prison on others.
Article continues below advertisement
Jodi Arias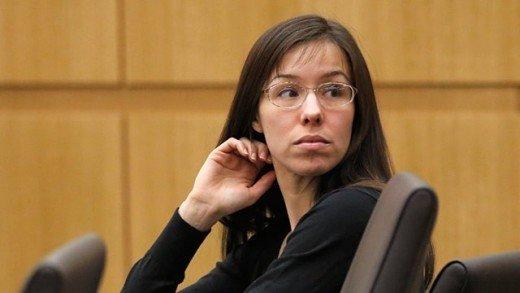 Jodi Arias: Cops found a gruesome death scene in June 2008 at a Mesa, Arizona home where salesman Travis Alexander had been stabbed 27 times and shot in the head. They arrested his beautiful on-again, off-again girlfriend Jodi Arias and charged her with first degree murder. During Arias' sensational televised trial, in which the couple's raunchy sex life was revealed, the photographer testified that she killed Alexander in self-defense. The jury didn't buy it and she was convicted on May 8, 2013. Arias' penalty is still pending.
Article continues below advertisement
Dr. Conrad Murray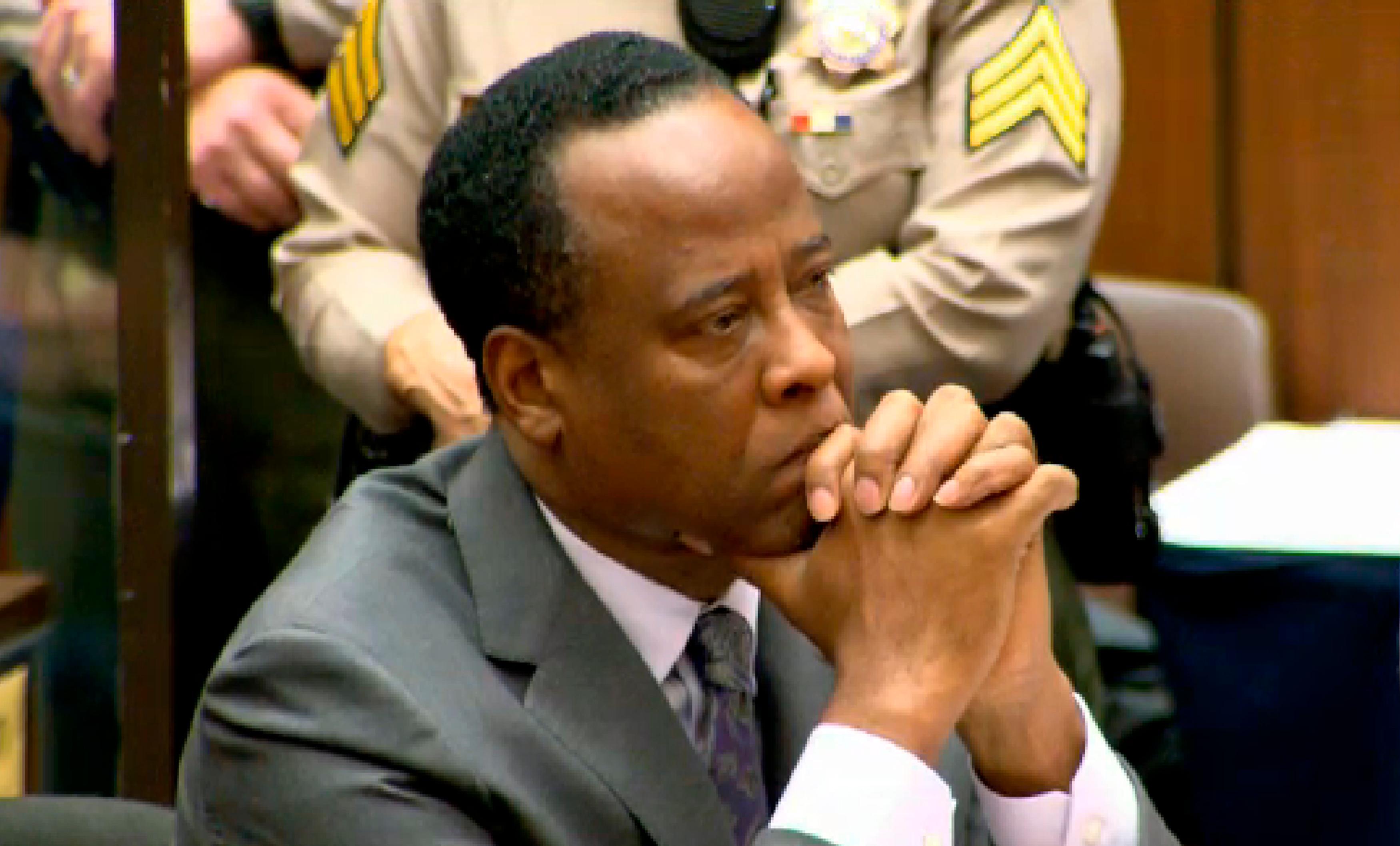 Dr. Conrad Murray: The world was stunned when Michael Jackson, 50, was found dead on June 25, 2009. It soon was revealed that the King of Pop had been desperate to sleep while preparing for a series of comeback concerts. Jackson's personal physician, Dr. Conrad Murray, had given him the powerful surgical anesthetic propofol to cause sleep when other drugs didn't work. Murray was found guilty of involuntary manslaughter in his 2011 trial. But the court action hasn't ended as Jackson's family is suing concert promoter AEG for wrongful death.
Article continues below advertisement
Ariel Castro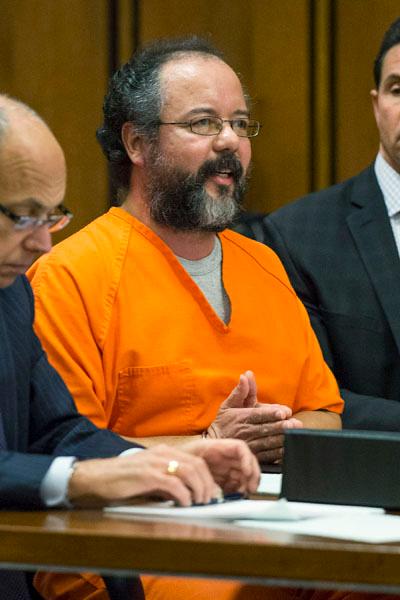 Ariel Castro: In May 2013, three women—Amanda Berry, Georgina DeJesus, and Michelle Knight—were rescued from a house of horrors in Cleveland. Years before, Ariel Castro had kidnapped and repeatedly raped the women, keeping them all confined in his home for about a decade. Castro pled guilty and was sentenced to life in prison. "I am not a monster. I am a normal person. I am just sick," Castro explained in court. Castro hanged himself to death in his cell on September 3, 2013.
Article continues below advertisement
Bruno Hauptmann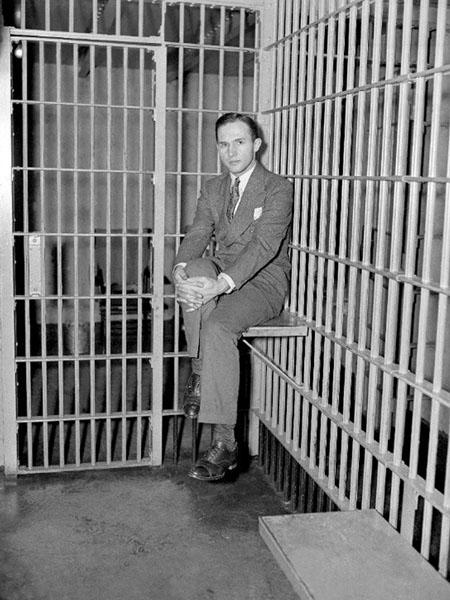 Bruno Hauptmann: Charles Lindbergh, Jr., the son of beloved aviator Charles Lindbergh and his wife Anne, was kidnapped in 1932 in one of the most notorious crimes of the 20th century. Two months after the 20-month-old boy vanished from his New Jersey home, Charles Jr.'s body was discovered a short distance from the Lindberghs' home. He had died from a massive skull fracture. Hauptmann was charged with the crime and convicted in a 1935 trial. Despite insisting he was innocent, Hauptmann died in the electric chair in 1936.
Article continues below advertisement
Charles Manson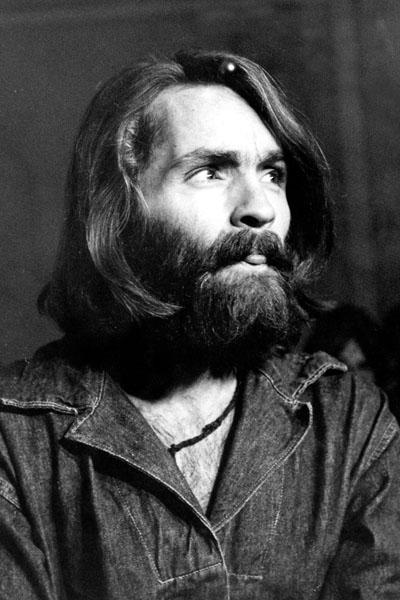 Charles Manson: The public was shocked in August 1969 when pregnant actress Sharon Tate (the wife of film director Roman Polanski), her prominent friends, and another man were found butchered to death at her hillside Los Angeles home. The day after that gruesome crime, supermarket executive Leo LaBianca and his wife Rosemary were murdered in their L.A. home. Manson and his hippie followers, known as the Manson Family and including young women who followed their leader's every move, were convicted of the killings in 1971. Manson was proven to have been the mastermind behind the random crimes. While Manson got the death penalty, it was overturned and now 78, he's serving a life sentence.
Article continues below advertisement
Patty Hearst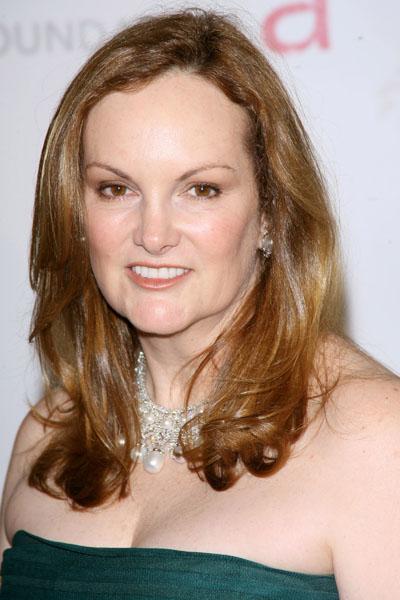 Patty Hearst: The publishing heiress was kidnapped from her Berkeley, California apartment by the urban guerilla group The Symbionese Liberation Army (SLA) in 1974. Although her family tried to meet kidnappers' demands by giving away free food to the poor, Hearst wasn't returned and incredibly, she announced she'd joined the SLA. After Hearst (now known as "Tania") was captured on video wielding a gun while helping the SLA rob a San Francisco bank, she became a fugitive. Hearst was arrested in 1975 and convicted of bank robbery in 1976 despite a brainwashing defense. She served 22 months but her prison term was commuted by President Carter and President Clinton gave her a full pardon in 2001.
Article continues below advertisement
Chandra Levy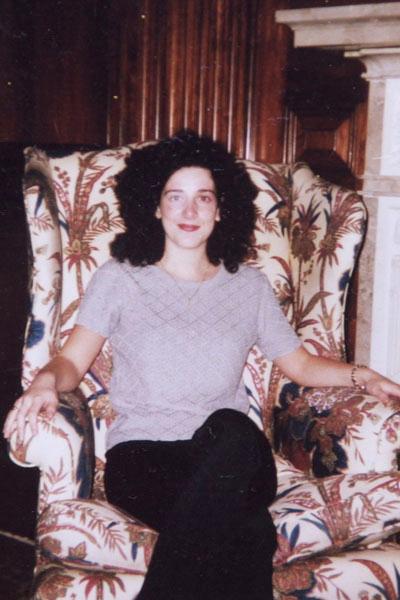 Chandra Levy: The media went wild after the Washington, D.C. intern vanished in May 2001—because of her illicit affair with married California congressman Gary Condit. While Levy's skeletal remains were found in Rock Creek Park in May 2002, Condit was never as suspect although it wrecked his political career. Years passed with no suspect but in 2009, Ingmar Guandique, an illegal immigrant from El Salvador, who had assaulted other women in the same park, was arrested. In 2010, Guandique was convicted of Levy's murder and later sentenced to sixty years in prison.
Article continues below advertisement
Elizabeth Short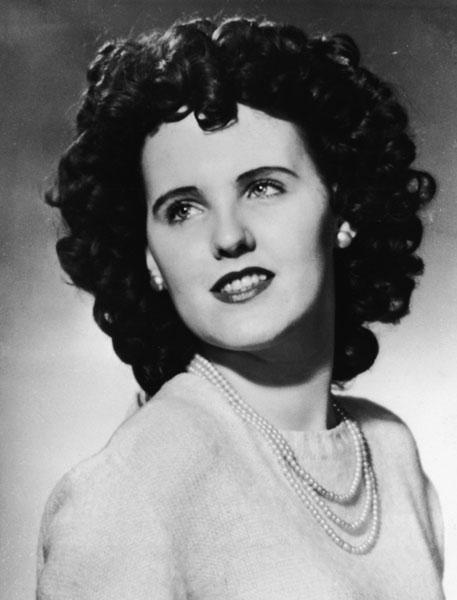 The Black Dahlia: Elizabeth Short: Beautiful 22-year-old Elizabeth Short -- who was found with her body sliced in half at the waist and drained of blood on January 15, 1947 -- has come to be known as The Black Dahlia. The unsolved Los Angeles murder case involving Short, who sported a mane of curly black hair, has intrigued America for decades and spawned books, articles, and movies. Despite years of investigations by police and crime buffs, however, Short's murderer has never been found.
Article continues below advertisement
Lana Turner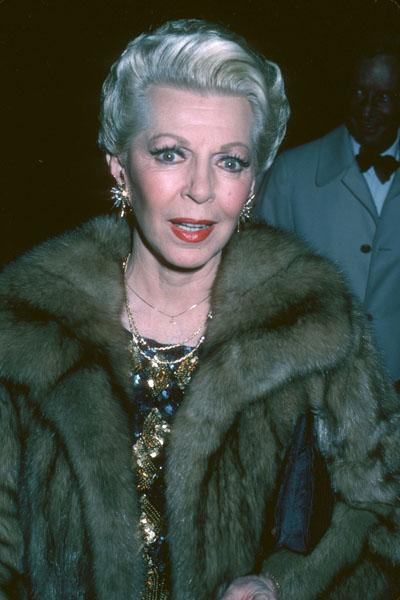 Lana Turner: An explosive murder involving one of Hollywood's most famous stars created a media firestorm in 1958. Lana Turner's daughter Cheryl Crane, 14, stabbed to death the screen legend's boyfriend, Johnny Stompanato, with a kitchen knife. Making things even more sensational, Stompanato was an alleged blackmailer and abusive boyfriend to Peyton Place star Turner. Crane was found guilty of justifiable homicide because she stabbed Stompanato to protect her mother. Although rumors have persisted that Turner killed Stompanato herself, Crane, now 70, has insisted she did it.
Article continues below advertisement
Richard Ramirez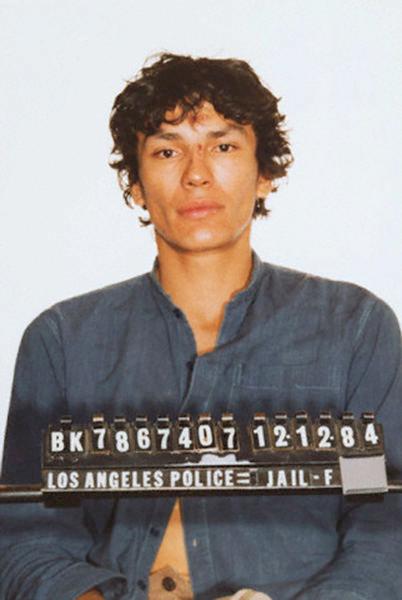 The Night Stalker: Richard Ramirez: One of the most notorious serial killers of all time, Richard Ramirez terrorized Los Angeles and San Francisco from April 1984 to August 1985 by breaking into people's homes to rape, rob and kill them. Because he committed the crimes in the evenings, Ramirez was known as the "Night Stalker." The killer was finally caught by an angry mob in East Los Angeles. The self-described Satanist was convicted of 13 murders and other charges in 1989 and then sentenced to death. He died this June in prison of cancer at age 53.
Article continues below advertisement
JonBenet Ramsey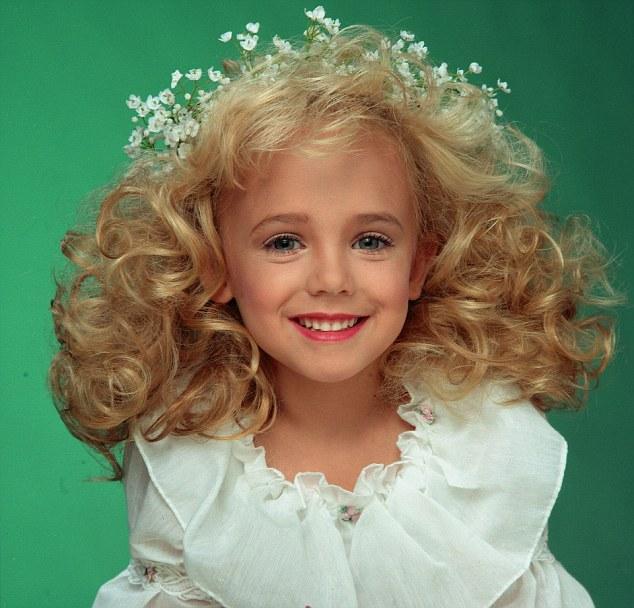 JonBenet Ramsey: One of the most interesting crimes of the century has never been solved. Beautiful blonde child beauty pageant competitor JonBenet, 6, was struck on the head and strangled to death on Christmas night, 1996 at her Boulder, Colorado home. Her wealthy parents, John and Patsy Ramsey, first reported her kidnapped and showed cops an odd ransom note found in their house. John soon discovered his daughter dead in their basement. While police grilled JonBenet's parents, they HAD NOTHING TO DO WITH the crime. Patsy died of ovarian cancer in 2006 and John remarried in 2011.
Article continues below advertisement
David Berkowitz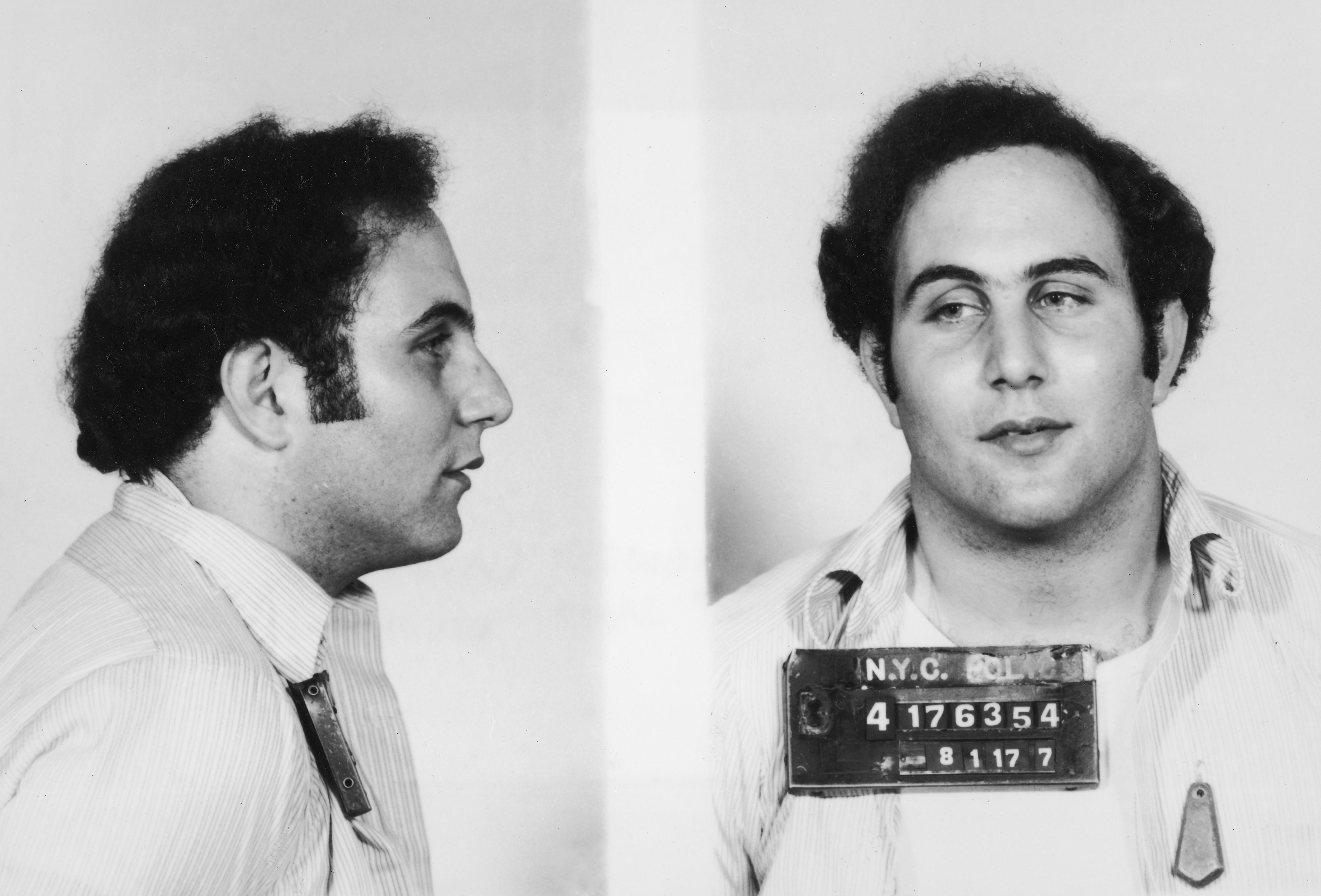 Son of Sam: David Berkowitz: David Berkowitz, better known as Son of Sam, is an infamous 1970s New York City serial killer who murdered six people and wounded several others. Before he was caught, Berkowitz caused a sensation by writing bizarre letters to the police and the media about the crimes, in which he randomly shot people--often as they sat at night in parked cars. After his arrest in 1977, Berkowitz confessed and was sentenced to 25 years to life in prison for each of his six murders. Why was he called "Son of Sam"? His neighbor, named Sam, had a dog whom Berkowitz thought was possessed by a demon ordering him to kill.
Article continues below advertisement
John Wayne Gacy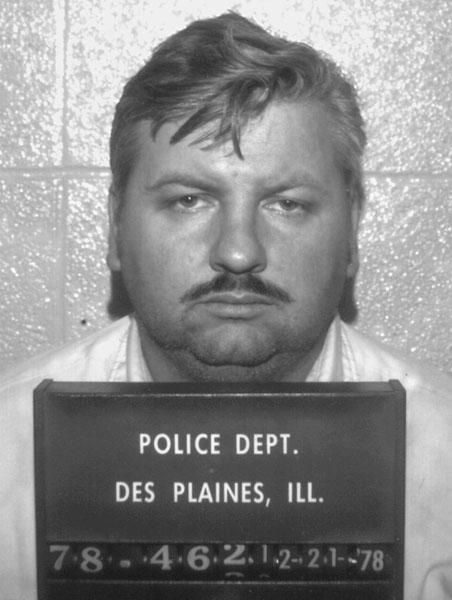 John Wayne Gacy: Amongst serial killers, John Wayne Gacy stands out –for the (at least) 33 teenage boys and young men he killed from 1972-78 and for the creepy clown persona he developed for fundraising events and children's parties. The Chicago man committed all the murders in his home and all but one victim was asphyxiated or strangled. Most were buried in the crawl space of his house. Gacy was sentenced to death in 1980 and executed by lethal injection in 1994. His paintings of himself as Pogo the Clown have become collector's items.
Article continues below advertisement
Jim Jones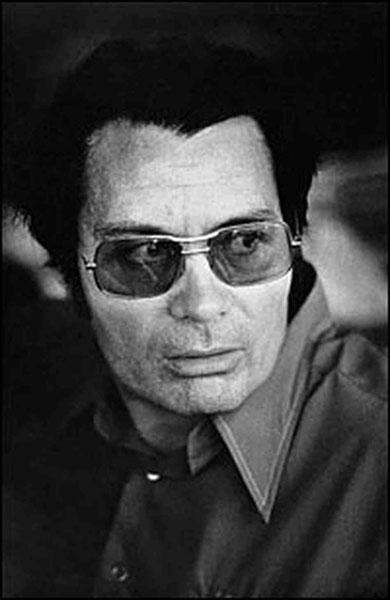 Jim Jones/Jonestown: The actions of "Peoples Temple" cult leader Jones in 1978 led to one of the greatest (non-disaster) losses of American civilian lives ever—914 people. After an American group led by Congressman Leo Ryan arrived at the cult's headquarters in Jonestown, Guyana, to investigate the organization, Jones ordered his followers to commit suicide. Almost all of them were encouraged or forced to die by drinking Kool Aid spiked with cyanide. Ryan and four others were shot to death as they tried to flee from an airstrip. Jones killed himself with his church members, who had moved to Guyana with him from the U.S. to live communally.
Article continues below advertisement
Dr. Jeffrey MacDonald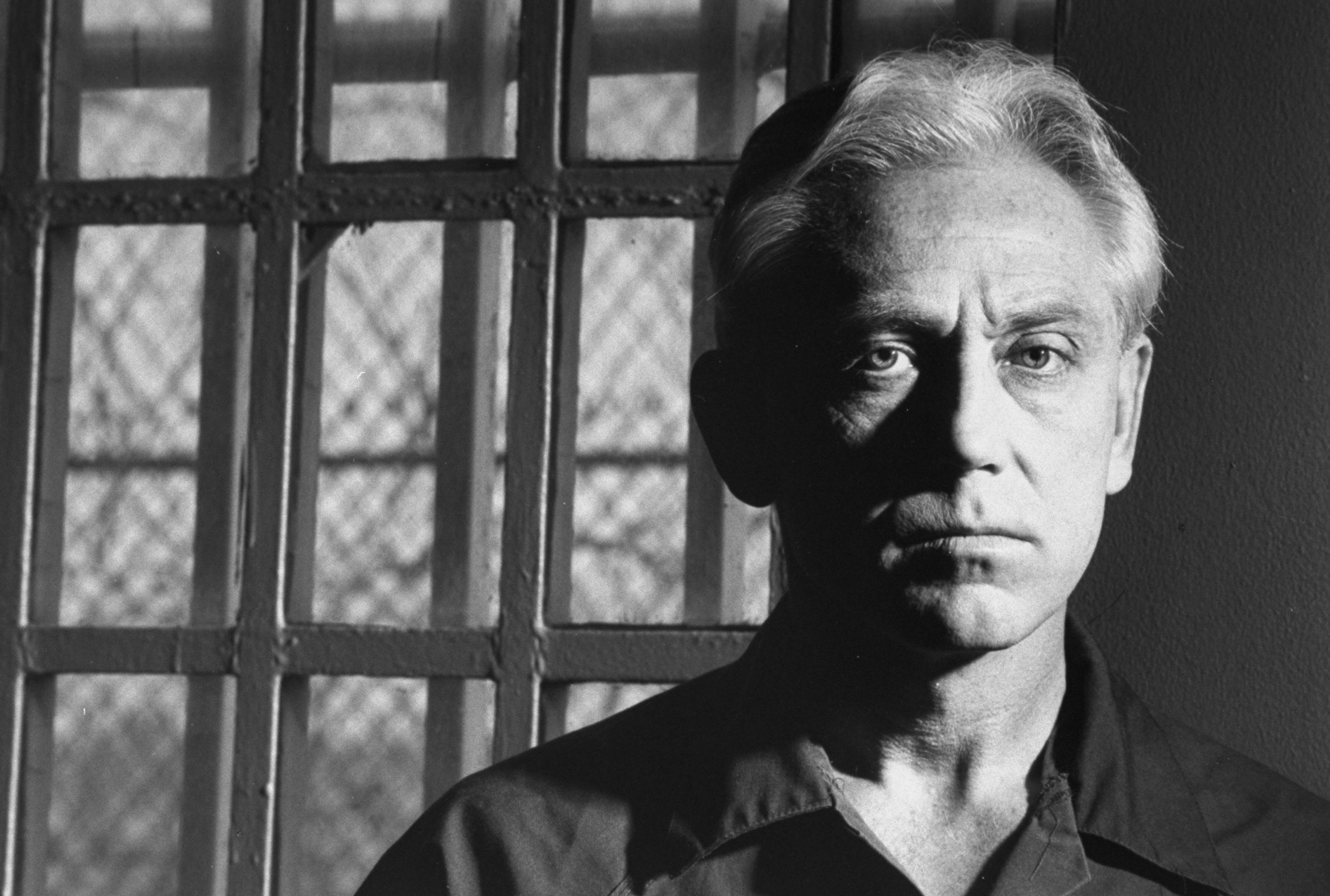 Dr. Jeffrey MacDonald: In a case that inspired the best selling true crime book, Fatal Vision, MacDonald was convicted in 1979 of murdering his pregnant wife and two daughters by stabbing them to death. MacDonald, a doctor and Green Beret army officer, claimed Charles-Manson like hippies committed the vicious 1970 crime in the family's Fort Bragg, North Carolina home. Although the army exonerated MacDonald, his wife's parents believed he was guilty and kept up pressure on prosecutors, who eventually put the doctor behind bars. But MacDonald has maintained his innocence in splashy media interviews and legal appeals.
Article continues below advertisement
Dr. Sam Sheppard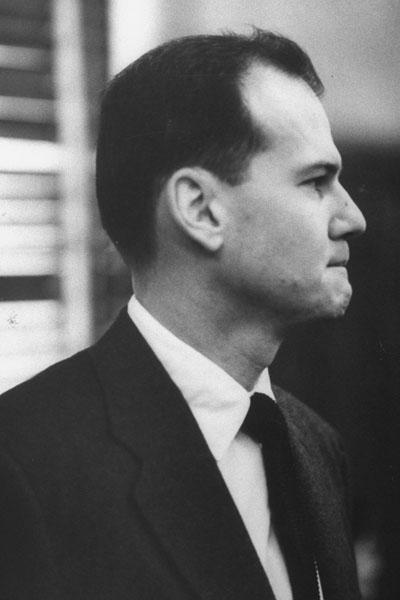 Dr. Sam Sheppard: In the 1954 murder of Marilyn Sheppard, which inspired the movie and television series The Fugitive, the pregnant wife of socially prominent Dr. Sam Sheppard had been brutally bludgeoned to death in their Cleveland, Ohio home. The doctor claimed he had been fast asleep but suspicion arose when it was discovered he had been having an affair. He was convicted in 1954 but was acquitted in 1966 in his second trial, where he was represented by F. Lee Bailey. Sheppard's son sued the state of Ohio in 2000 for his dad's wrongful imprisonment but failed to prove his case.
Article continues below advertisement
Ted Bundy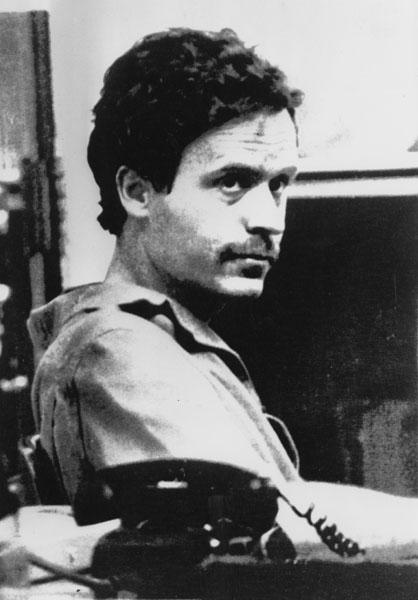 Ted Bundy: The serial killer confessed before his execution to murdering 30 young women and girls in seven states from 1974-1978. Handsome Bundy tricked his victims by pretending to be injured and requesting help—and later attacking them. After killing the women, he often had sex with their corpses and kept their severed heads as mementos. Bundy escaped from jail twice but was finally recaptured in Florida in 1978. He received three death sentences in two separate trials for his Florida murders and died in the electric chair in 1989.
Article continues below advertisement
Isabella Stewart Gardner Museum in Boston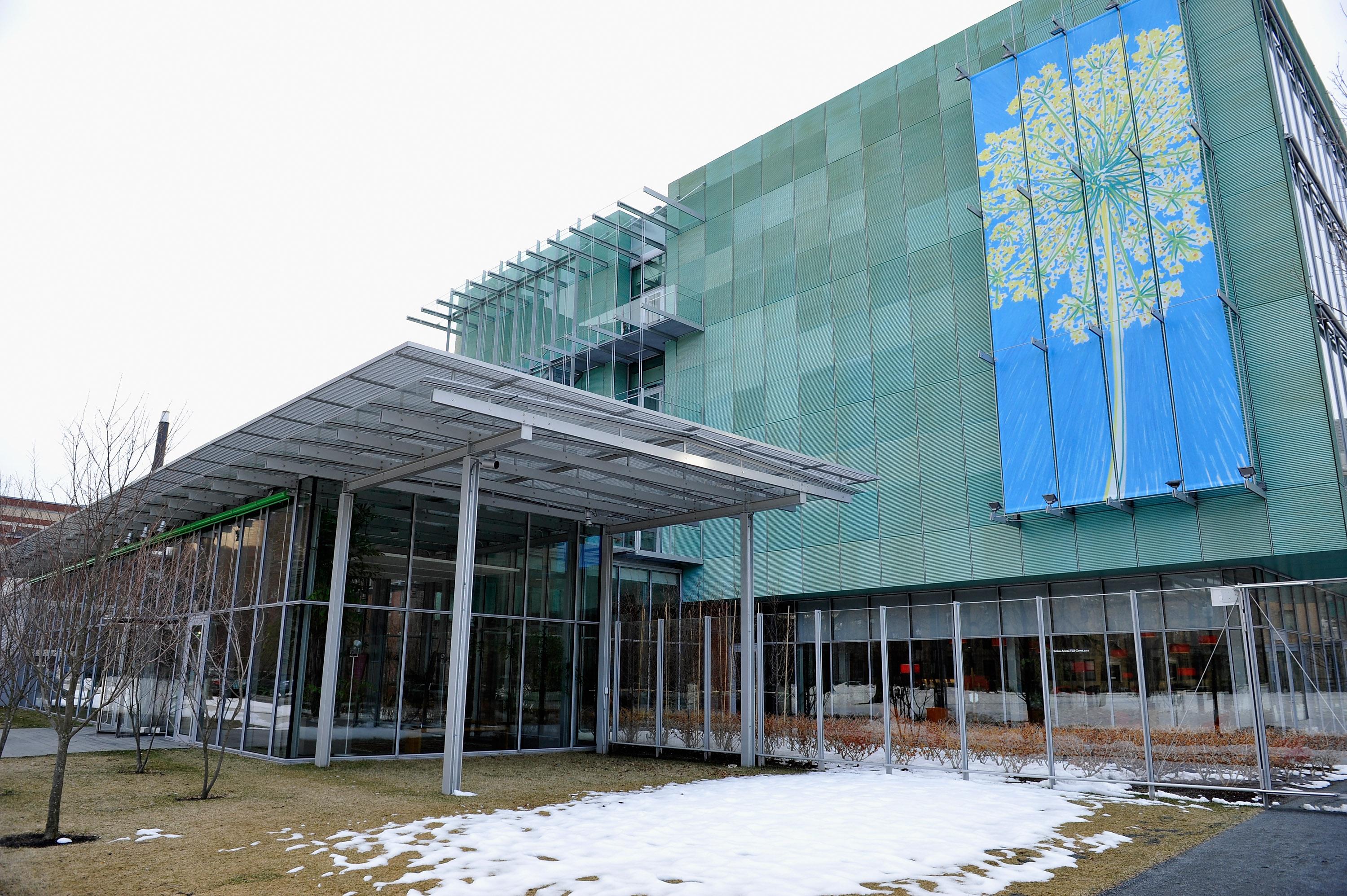 Art Heist: In the biggest art heist in history, two thieves posing as police officers walked away with $500 million in art masterpieces from the Isabella Stewart Gardner Museum in Boston in 1990. The audacious criminals' take included works by Degas and Rembrandt. Earlier this year, the FBI announced they had identified the people responsible for the half-billion dollar heist and said some of the art was taken to Philadelphia where it was offered for sale. But the criminals and the artwork remain at large.
Article continues below advertisement
Eric Harris and Dylan Klebold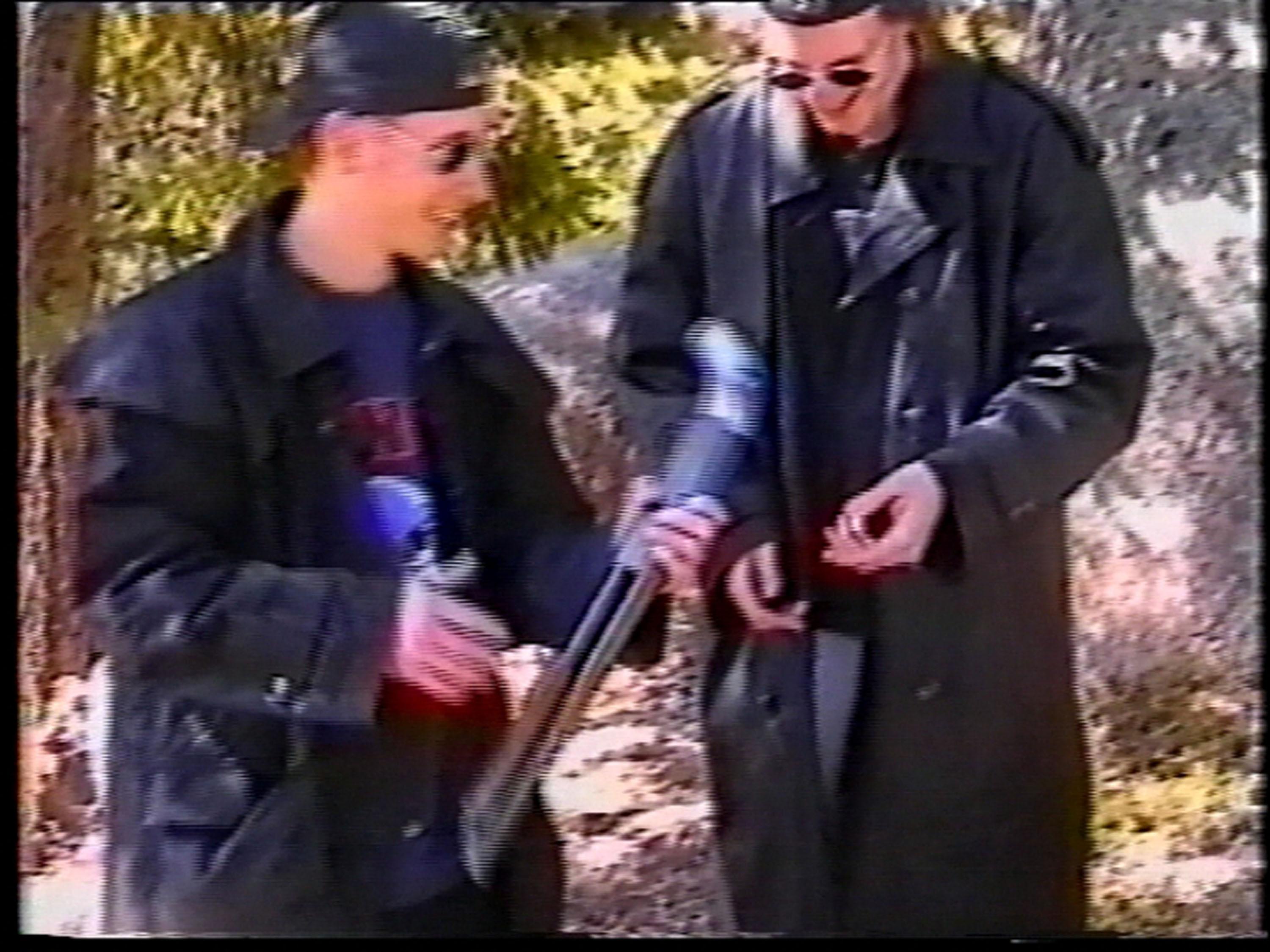 ColumbineMassacre: The mother of all school shootings, the Columbine High School massacre was launched by students Eric Harris and Dylan Klebold at the Colorado school in 1999. In a meticulously planned attack, the two boys shot 12 students to death and one teacher and injured 24 others. They also had used a fire bomb to divert firefighters, propane tanks converted to bombs placed in the cafeteria, 99 explosive devices, and bombs rigged in cars. After the massacre, Harris and Klebold committed suicide.
Article continues below advertisement
Mary Kay Letourneau and Vili Fualaau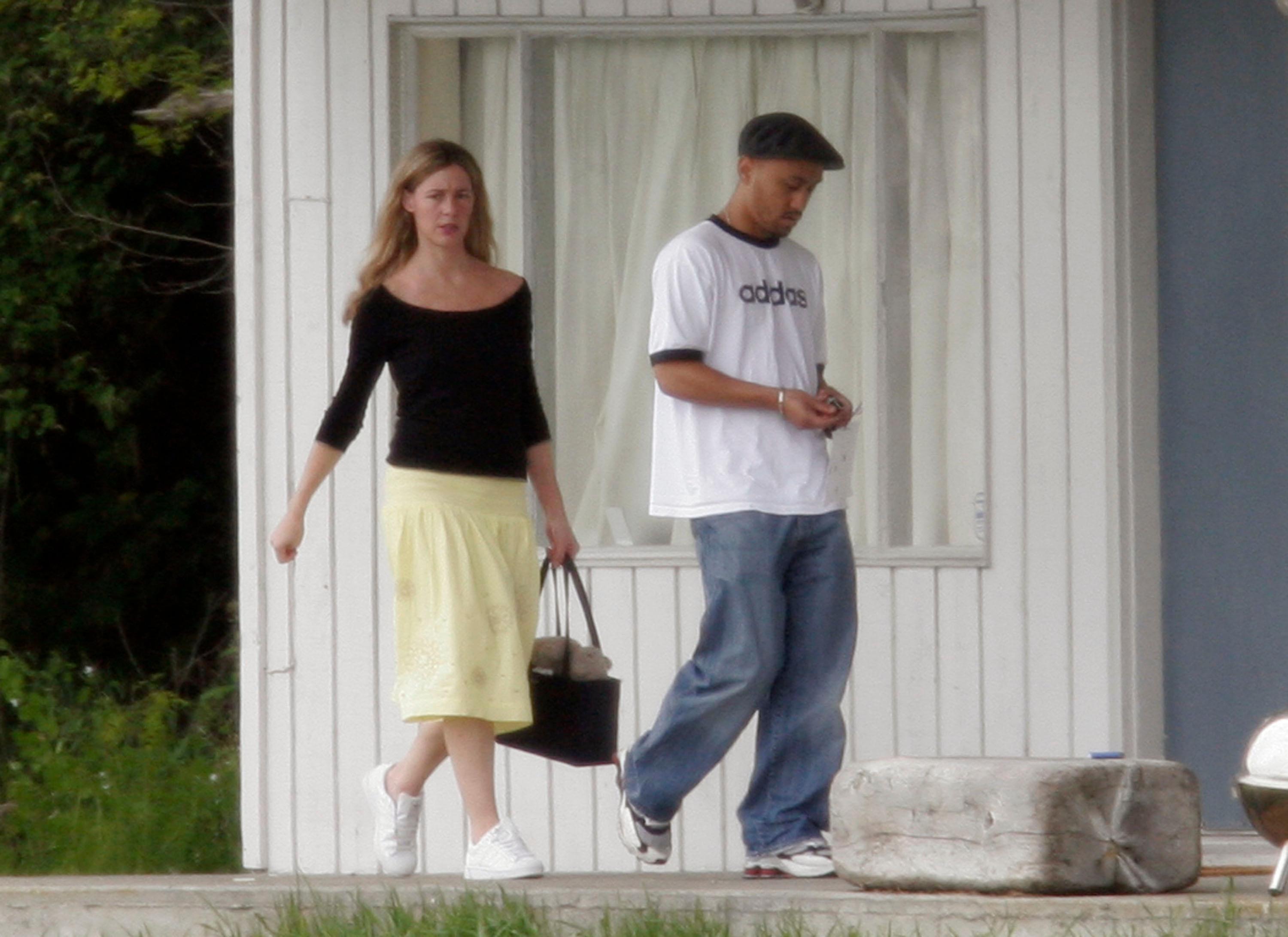 Mary Kay Letourneau: The world was shocked when Washington teacher Letourneau was caught having sex with her sixth grade student, Vili Fualaau, 12, in 1996. She was arrested in 1997 and while out on bail, gave birth to Fualaau's first child. She was later convicted of child rape. Although Letourneau agreed as part of her plea not to see Fualaau again, they were caught having sex in her car in 1998 and she got pregnant again—and also received a seven and a half year prison sentence! The ex-teacher gave birth to their second child in prison. After her release, Letourneau married Fualaau in 2005. They're still together and Fualaau works as a DJ.
Article continues below advertisement
Nathan Leopold and Richard Loeb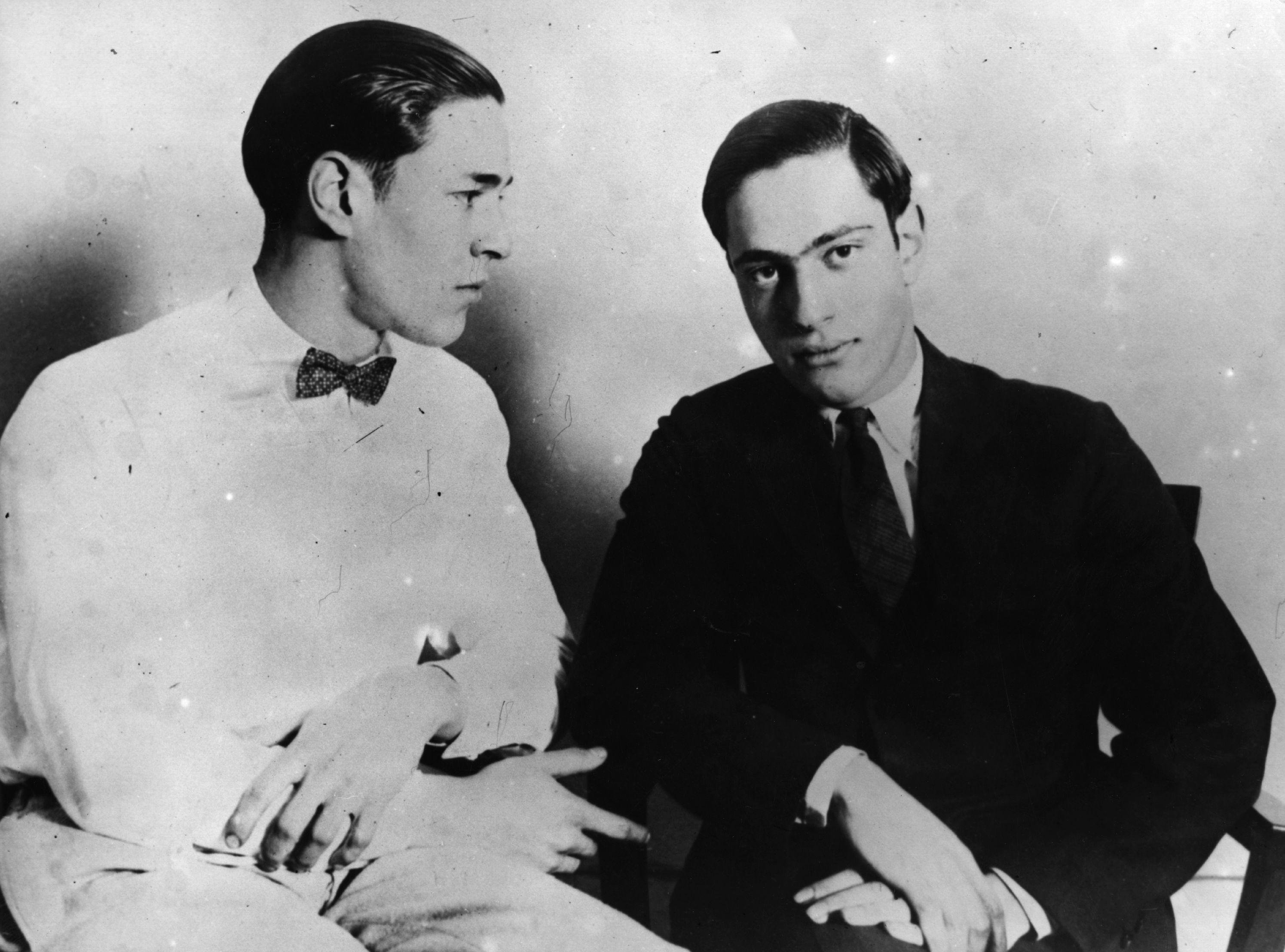 Leopold and Loeb: In 1924, University of Chicago law students Nathan Leopold and Richard Loeb, who were both from wealthy families, decided to try to commit the perfect crime. So they kidnapped and murdered Robert Franks, 14, in Chicago. Despite all their planning, Leopold and Loeb were caught and represented by famed attorney Clarence Darrow; both received life sentences. Loeb was killed by a fellow prisoner in 1936 while Leopold was released on parole in 1958 after 33 years and later died in Puerto Rico.
Article continues below advertisement
Chowchilla kidnapping victims arrive to safety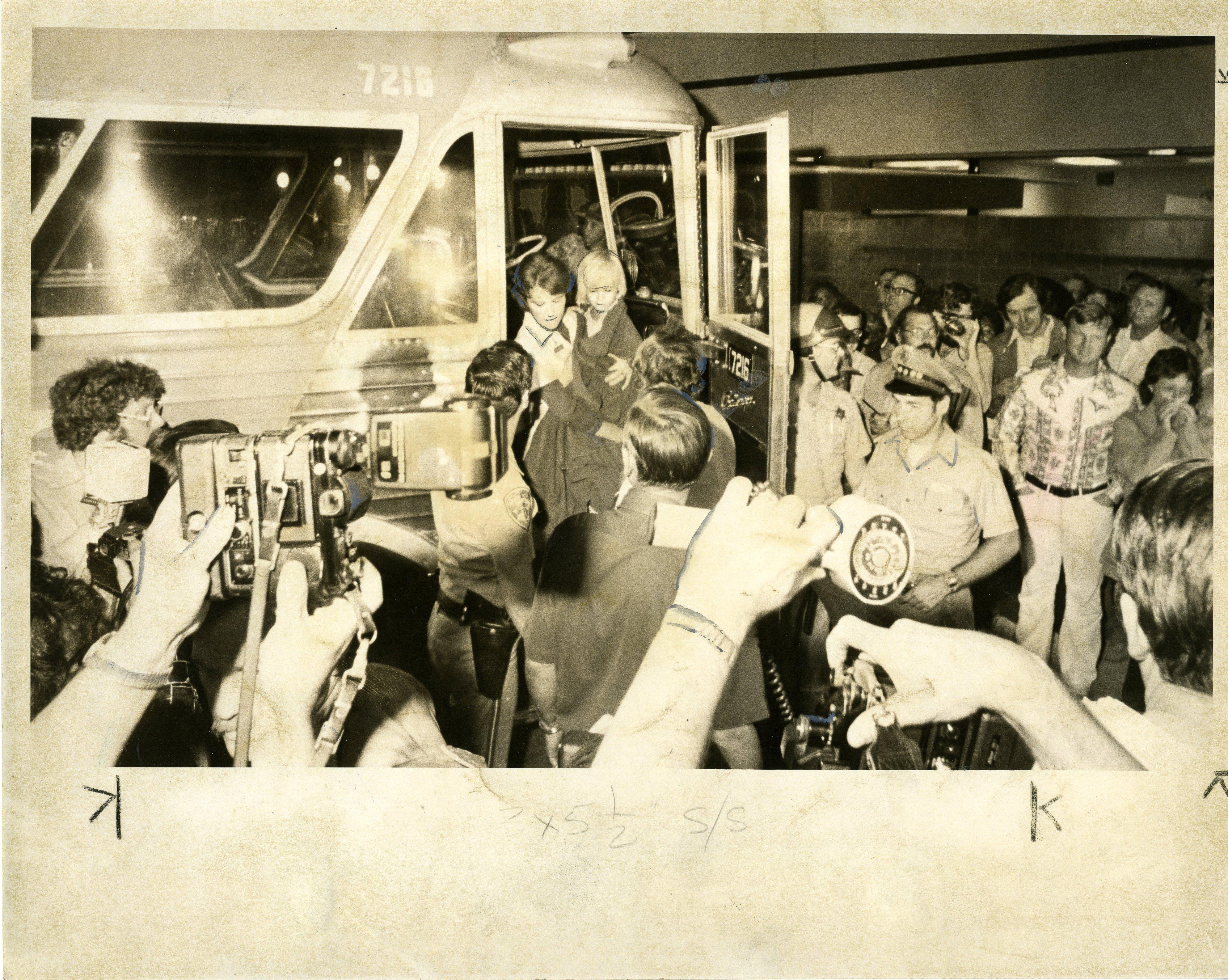 Chowchilla Kidnapping: In one of the most dramatic kidnappings of all time, Fred Woods and brothers Rick and Jim Schoenfeld hijacked a school bus in the dusty farm town of Chowchilla, California in 1976 and buried alive 26 children and their bus driver, Ed Ray. But heroic Ray, with the help of some of the children, freed them all from the quarry after 16 hours underground. The three kidnappers were apprehended and convicted. Richard Schoenfeld was released in 2012, while Jim and Woods remain behind bars. Ray died in 2012 at 91.
Article continues below advertisement
Lee Boyd Malvo and John Allen Muhammad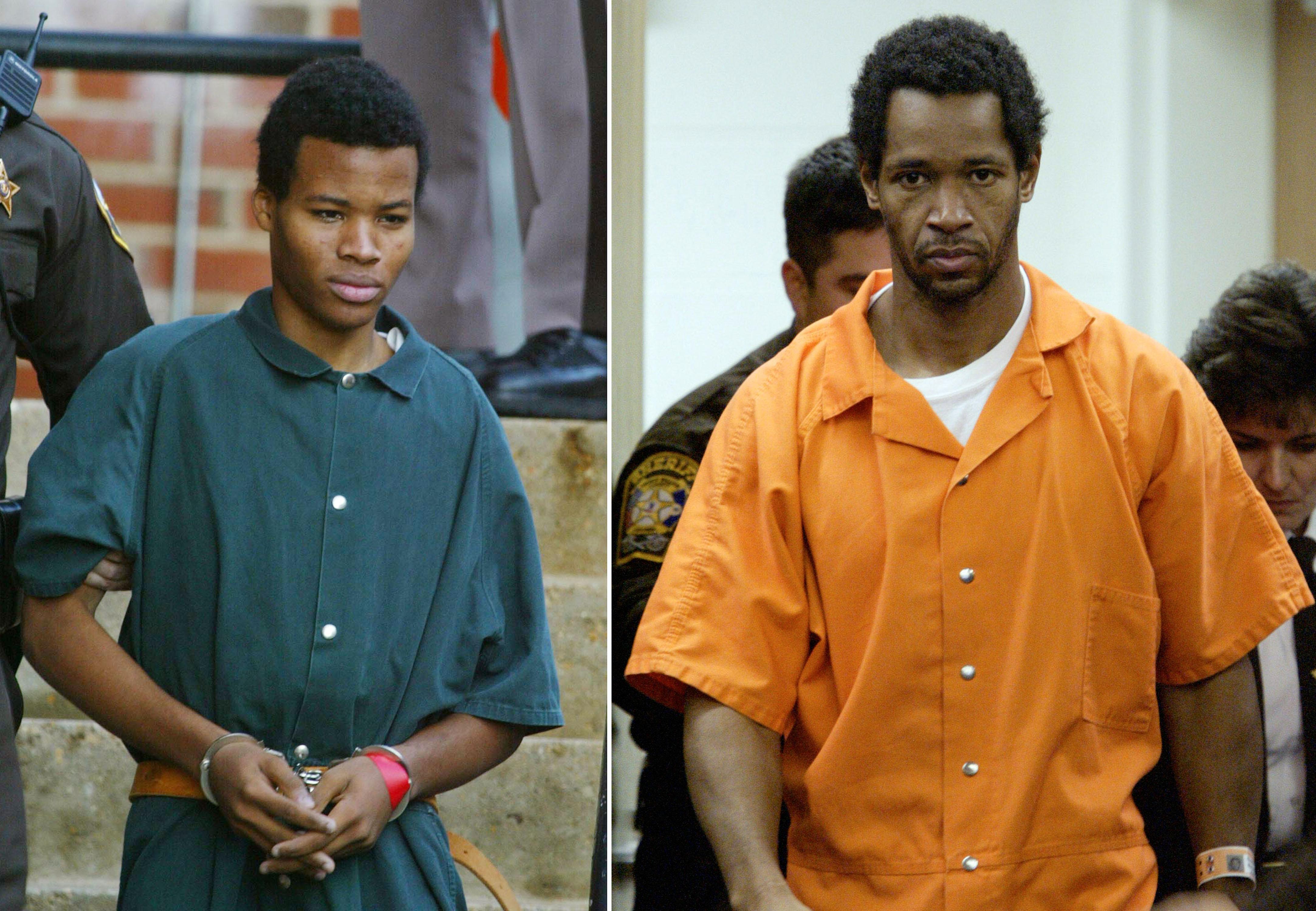 The Beltway Sniper Attacks: The nation was terrified for three weeks in 2002 when a rash of mysterious shootings took place in Washington, D.C., Maryland, and Virginia, killing ten people and injuring three. Finally, cops caught John Allen Muhammad and his companion, Lee Boyd Malvo, 17, in a 1990 Chevrolet Caprice sedan, and the public learned they were behind the sniper attacks. In 2003, Muhammad was sentenced to death and he was executed in 2009 by lethal injections. Malvo—who recently claimed Muhammad sexually abused him--was sentenced to six consecutive life sentences without the possibility of parole.
Article continues below advertisement
Theodore "Ted" Kaczynski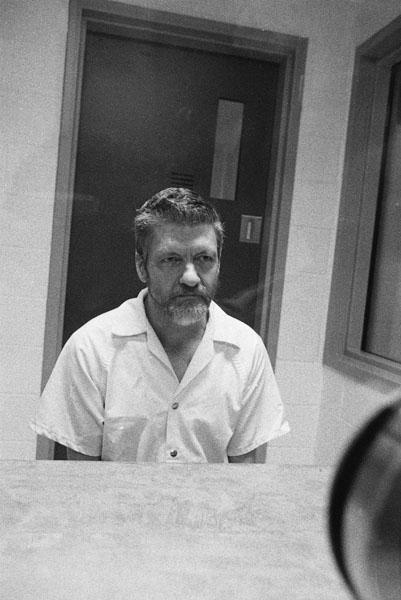 Unabomber: Theodore "Ted" Kaczynski: Between 1978 and 1995, the Harvard graduate and mathematician sent 16 home-made bombs to such targets as universities and airlines, killing three people and injuring 23. Kaczynski launched his one-man crime wave after quitting his job as a Berkeley professor and living as a recluse in a cabin in the Montana woods. But Kaczynski was caught after his "Manifesto," detailing his bizarre beliefs, was published, and his brother recognized his writing and approached investigators. Eventually, Kacynski pleaded guilty and was sentenced to life in prison with no possibility of parole.
Article continues below advertisement
Amanda Knox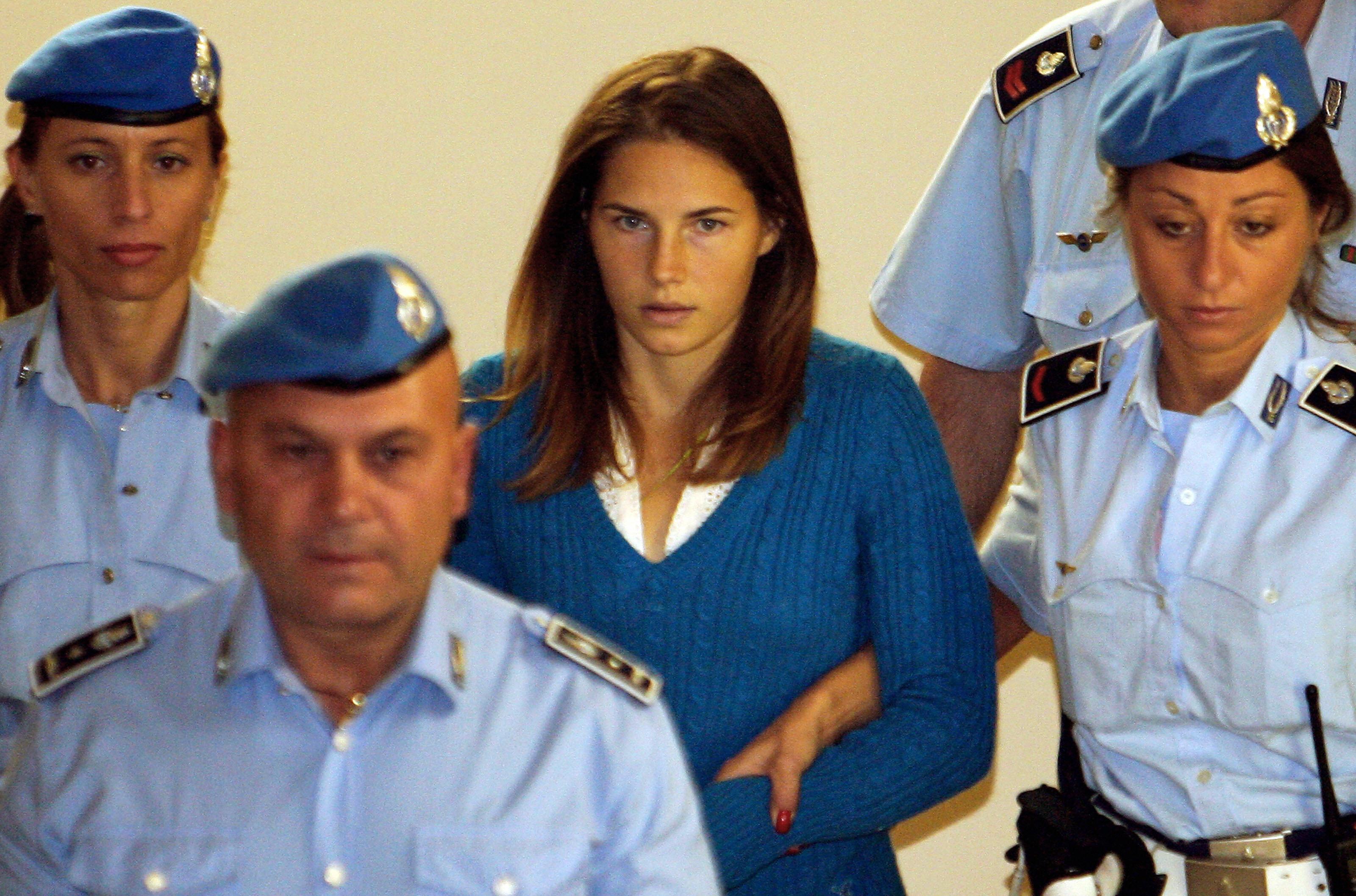 Amanda Knox: In a case that made tabloid headlines, beautiful Seattle college student Knox was convicted in 2009 of the murder of her roommate, Meredith Kercher, in Perugia, Italy. Kercher was found stabbed to death in 2007, and police said Knox, her boyfriend Raffaele Sollecito, and drifter Rudy Guede were responsible. Knox's odd behavior after the killing and revelations about her wild sex life raised eyebrows and an Italian court sentenced her to 26 years. Knox's murder conviction was overturned in 2011 but in 2013, her acquittal was overturned, sending the case back to a lower court for reconsideration. Sollecito also had his conviction overturned on appeal but reversed this year. Guede was convicted in 2008 of having sexually assaulted and murdered Kercher, and is currently serving a 16 year sentence.
Article continues below advertisement
David Koresh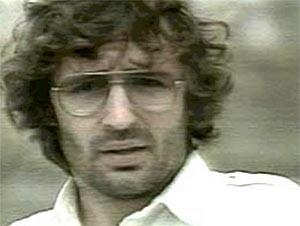 Waco Siege: From February to April, 1993, the Branch Davidians, a Christian group led by David Koresh, were attacked by ATF law enforcement officials who suspected the sect of weapons violations. When the ATF unsuccessfully tried to raid the sect's ranch near Waco, Texas, a gun battle caused the deaths of agents and Branch Davidians. After the FBI put the ranch under siege, a 51-day standoff ensued. An FBI tear gas attack was followed by a fire which killed 76 people, including Koresh. While the government said Branch Davidians had started the fire, some didn't believe that—including Timothy McVeigh.
Article continues below advertisement
Timothy McVeigh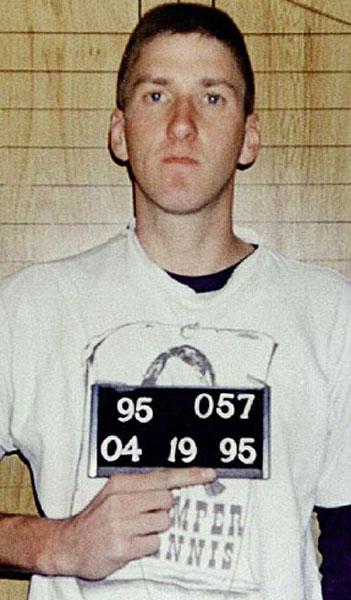 Oklahoma City Bombing/Timothy McVeigh: In 1995, McVeigh committed the most serious act of domestic terrorism ever in America when he detonated a truck bomb in front of the Alfred P. Murrah Federal Building in Oklahoma City, killing 168 people and injuring more than 600. Gulf War veteran McVeigh hated the government because of its actions in the Ruby Ridge and Waco siege cases. He was sentenced to death and later executed in 2001. One accomplice, Terry Nichols, remains behind bars, while another, Michael Fortier, was released in 2006 with a new identity.
Article continues below advertisement
Van used in Lufthansa Heist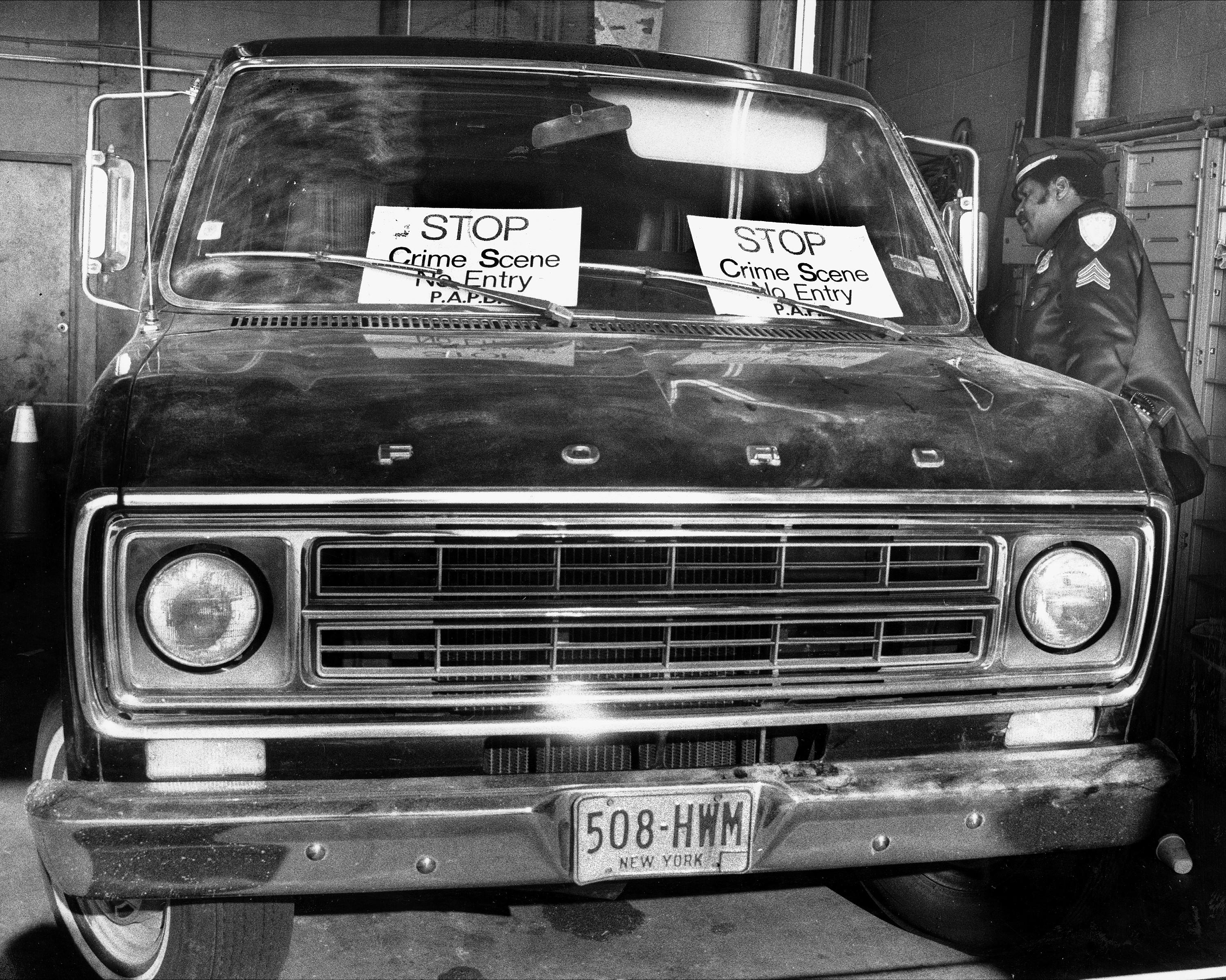 The Lufthansa Heist: The inspiration for the movie Goodfellas, in 1978, the Lucchese crime family plotted to rob a cash-filled vault at New York's JFK airport. The Luccheses invited the rival Gambino family in on the heist and the group stole $5 million. But the plot went awry when the getaway driver parked the car at his girlfriend's house instead of destroying it, and he ultimately told all to the cops, resulting in multiple arrests. The driver soon wound up dead, while the rest went to prison or into the witness protection program. The money remains missing.
Article continues below advertisement
Mark David Chapman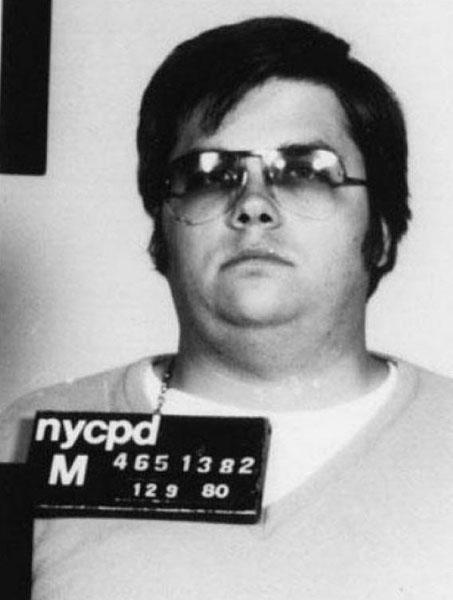 Murder of John Lennon/Mark David Chapman: Troubled loner Chapman stunned Beatles fans around the world on December 8, 1980, when he killed John Lennon outside the rock legend's New York apartment building, The Dakota. Chapman shot Lennon as he returned home from a recording studio with his wife, Yoko Ono. Howard Cosell broke the sad news to the America during a Monday Night Football broadcast. Chapman, who pleaded guilty and received 20 years to life, had a sick attachment to J.D. Salinger's book, Catcher in the Rye.
Article continues below advertisement
Schiphol Airport in Amsterdam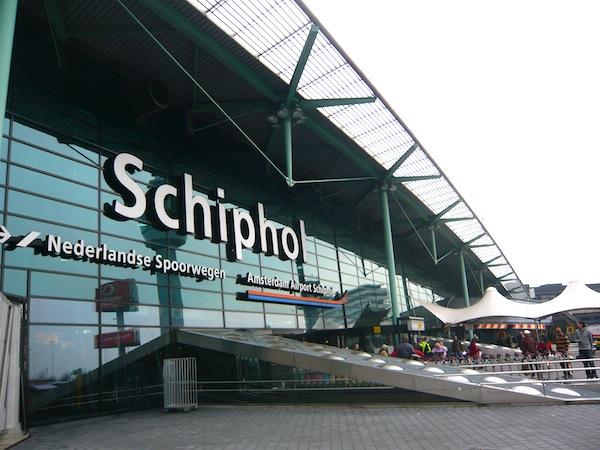 Schiphol Airport Diamond Heist: Amsterdam's airport was the scene of history's largest diamond heist in February 2005. Robbers used a stolen KLM cargo truck and uniforms to get access to the area, then stole $118 million worth of diamonds at Schiphol's cargo terminal without firing a shot. The case has never been solved and in 2013, a similar unsolved heist happened at Brussels airport.
Article continues below advertisement
John Hinckley Jr.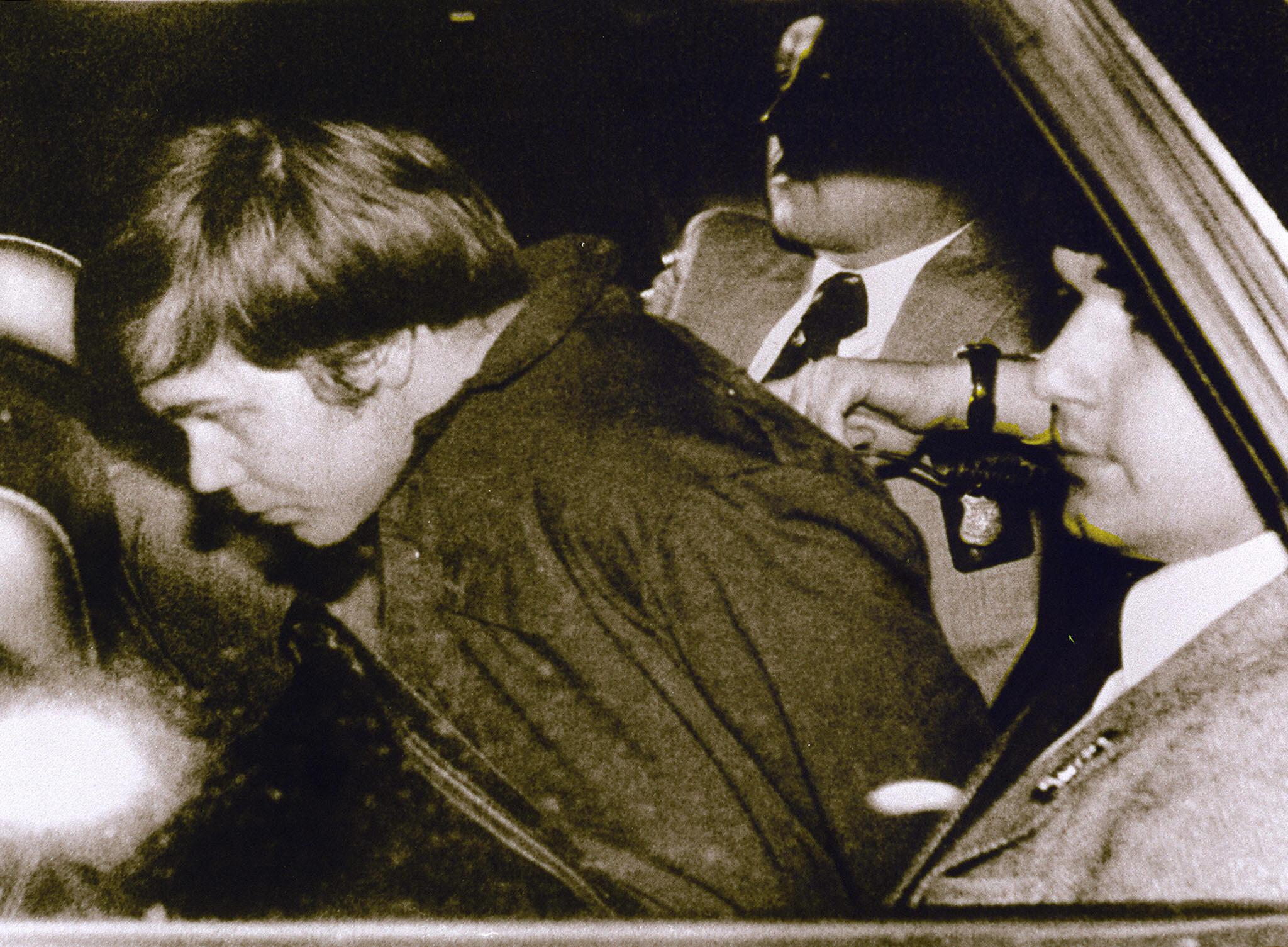 President Reagan Assassination Attempt/ John Hinckley Jr.: Hinckley shot President Ronald Reagan in 1981 outside of the Washington Hilton Hotel in Washington, D.C. In the spray of bullets, Reagan and three others were wounded. Although Reagan was seriously hurt, after being rushed to the hospital, doctors saved him and he then went on to a successful two-term presidency. He died in 2004 of Alzheimer's disease. Hinckley, whose obsession with actress Jodi Foster and her movie Taxi Driver inspired him to kill, was found not guilty by reason of insanity and lives in a psychiatric facility, but he's allowed visits to his parents' home.
Article continues below advertisement
Andrea Yates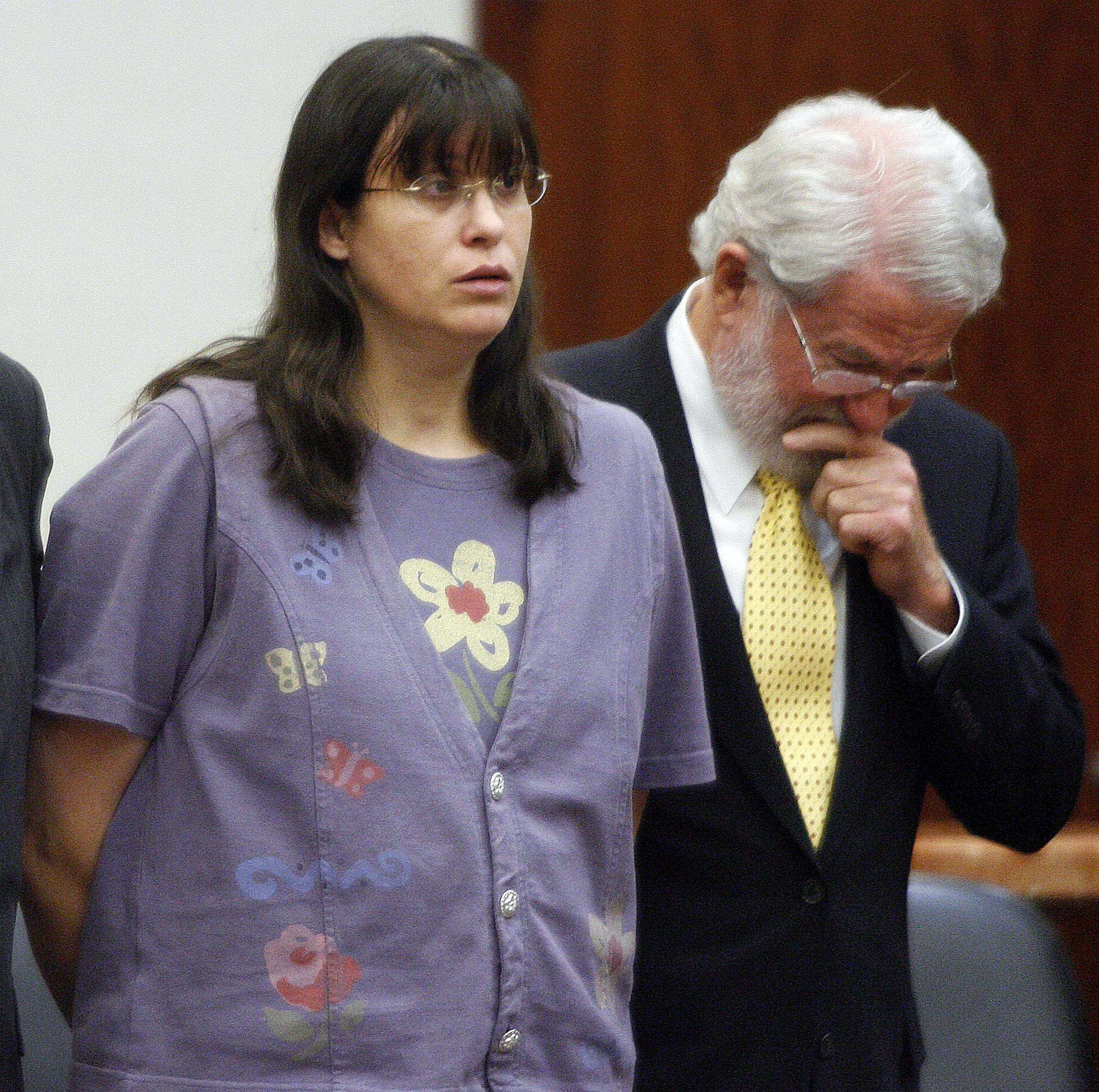 Andrea Yates: The country was shocked when Yates drowned her five children in the family bathtub in Texas in 2001 while suffering from postpartum depression. She pled guilty and was sentenced to life in prison but the verdict was overturned on appeal. In a second trial in 2006, Yates was found not guilty by reason of insanity; she now lives in a state mental hospital. Yates' husband and the children's father, Rusty, divorced her in 2005 and has remarried and had another child.
Article continues below advertisement
Dennis Rader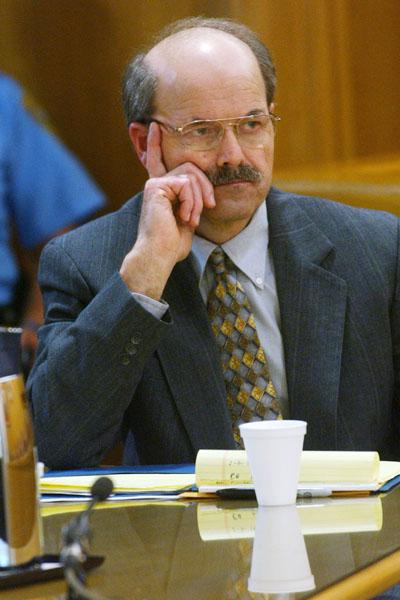 BTK Killer: Dennis Rader: The man who killed ten people around the Kansas area from 1974-1991 with the motto "Bind, Torture, Kill" (BTK) wrote about his crimes in weird letters to the media and police. But the case went cold for years until Rader started sending letters again in 2004, leading to his arrest. The innocuous looking dogcatcher stunned America in 2005 by making a graphic confession in court, admitting he committed the murders as part of a "sexual fantasy" and sharing gruesome details. Rader is serving ten consecutive life sentences.
Article continues below advertisement
FBI Composite Drawing of D.B. Cooper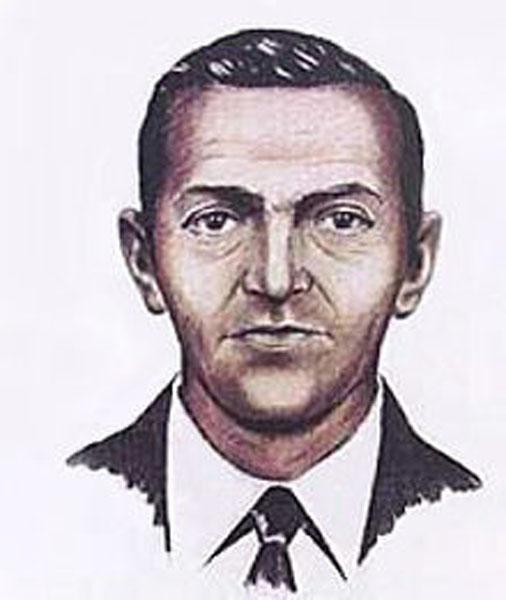 D.B Cooper: On Thanksgiving Eve, 1971, D.B. Cooper, a mysterious man in a black suit, hijacked a Portland-to-Seattle plane and produced a ransom note demanding $200,000 and four parachutes. The plane's crew landed, released the other passengers, and took off again under Cooper's direction. He soon put on one of the parachutes and jumped off the plane from 10,000 feet into the woods below. Cooper's fate remains unknown, but in 1980, a child playing in the woods found $5,800 of his hijacking take in the Colombia River in Portland.
Article continues below advertisement
Jeffrey Dahmer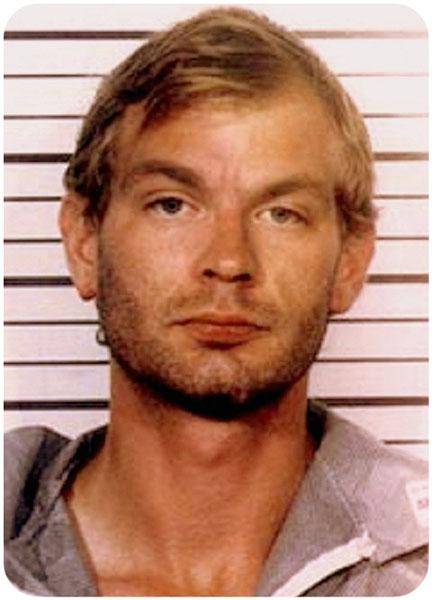 Jeffrey Dahmer:One of the most famous serial killers of all time, Dahmer was known as the Cannibal Killer because he feasted on his victims! In a spree between 1978 and 1991, Dahmer raped, murdered, and dismembered 17 men and boys in the Milwaukee area. Dahmer saved body parts and even ate them. He told NBC's Stone Phillips in an interview that eating his victims gave him a sexual thrill. The convicted killer received 16 life sentences but in 1994, he was beaten to death by a fellow prison inmate.
Article continues below advertisement
Scene of Brinks Security Robbery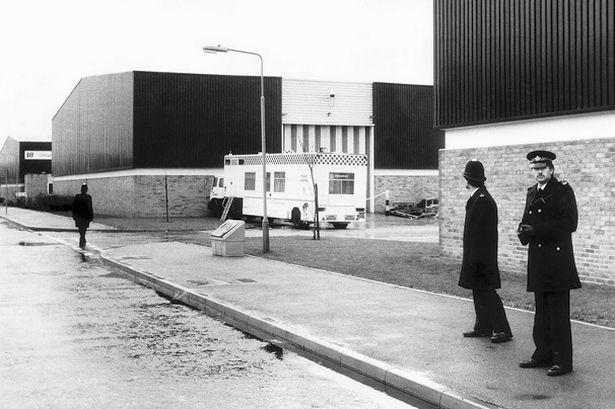 Brinks Security Robbery: In January 1950, a gang of thieves wearing Halloween masks and phony uniforms broke into Brink's Security World Headquarters in Boston and ran away with $3 million, at the time the largest heist in history. The men vowed not to spend the money until the six-year statute of limitations for theft had passed. When one of the gang was arrested for another crime, however, he turned into an informant and all of them got life in prison. Only a small portion of the money was ever found.
Article continues below advertisement
Ronnie Biggs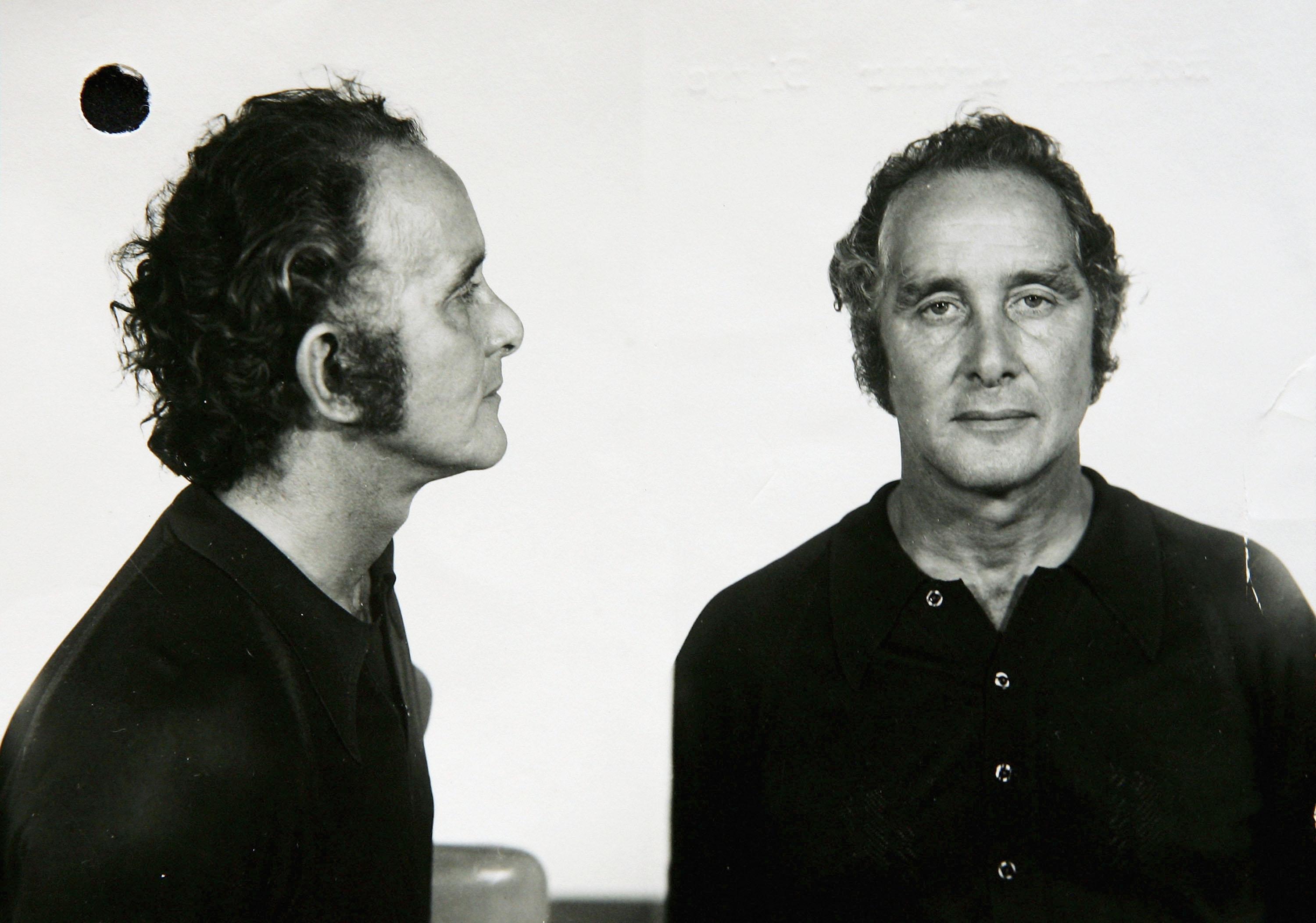 The Great Train Robbery: In August 1963, a gang of 15 thieves stole nearly $7 million from a British Royal Mail car. But they foolishly left fingerprints all over the train and were overheard by passengers talking about their hideout. They were arrested and each received a 30-year sentence, but one of the thieves, Ronnie Biggs, escaped from prison and wound up living in Brazil, which refused to extradite him because he'd fathered a child there. At age 71, the celebrity outlaw returned to England and gave himself up. He was released after eight years in prison in 2009 on compassionate grounds. Most of the loot was never recovered.
Article continues below advertisement
Bernie Madoff (Left)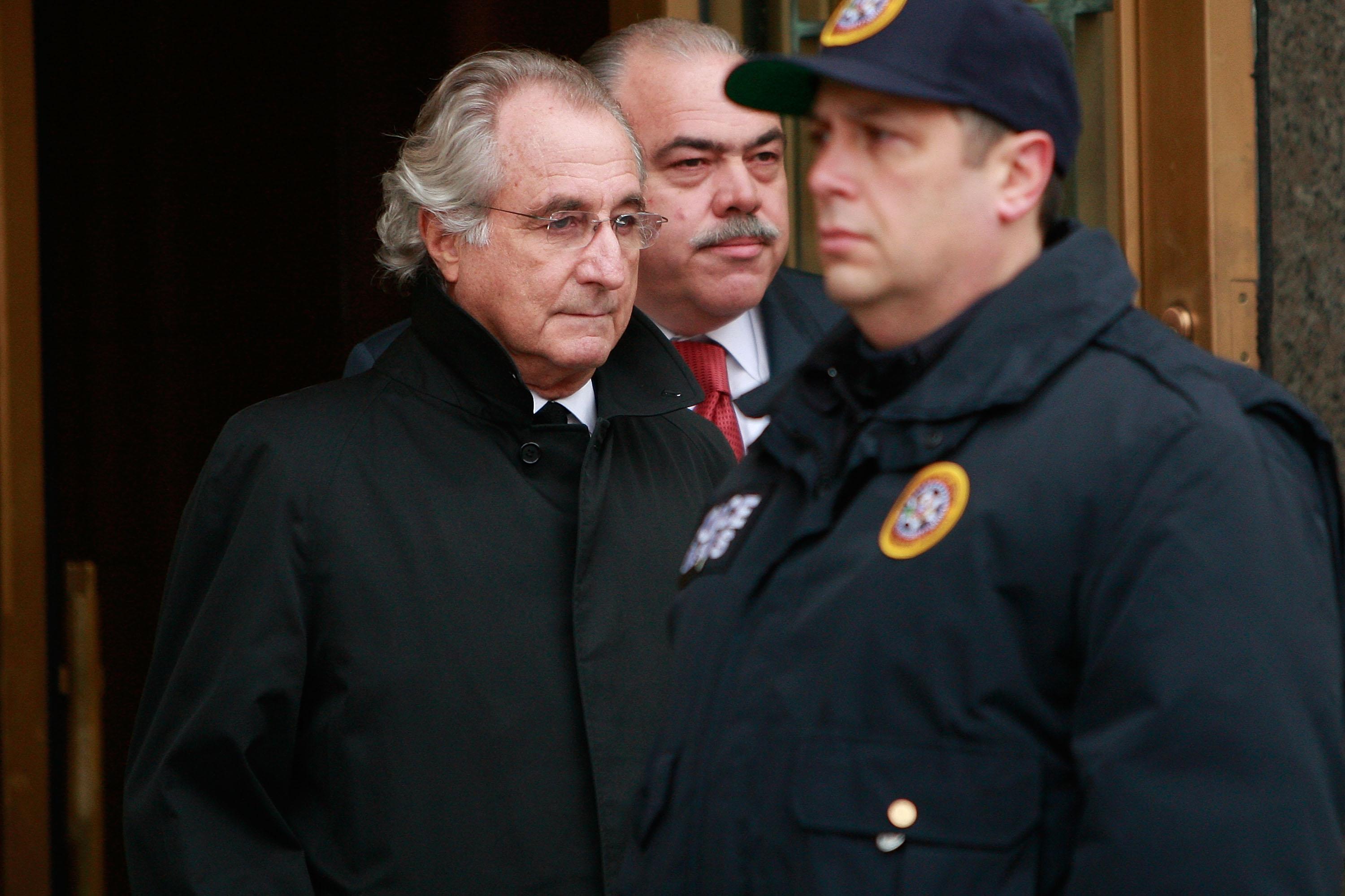 Bernie Madoff: Financier Madoff scammed investors—including such rich and famous folks as Kevin Bacon, Uma Thurman, and Steven Spielberg--out of an estimated $50 billion from 1960 to 2008. Through a giant Ponzi scheme, Madoff used money from new investors to pay returns to older clients, and then got new clients to continue the cycle. In 2008, when Madoff couldn't get enough new clients to keep the cash flowing, he told his sons the truth and they turned him in to authorities. Madoff got a 150-year prison sentence.
Article continues below advertisement
Erik and Lyle Menendez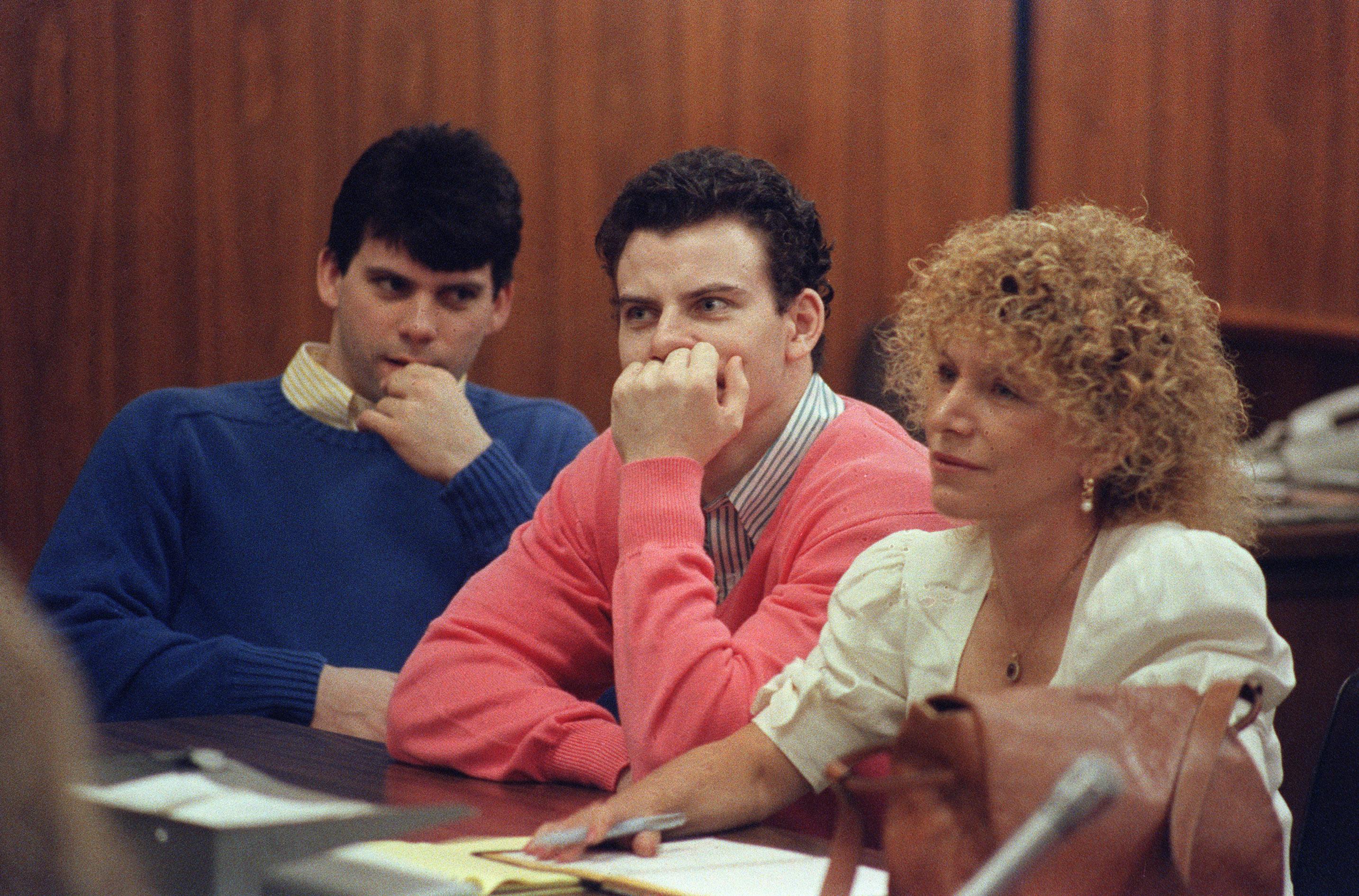 The Menendez Brothers: Erik and Lyle Menendez cold bloodedly shot to death their wealthy parents, Jose and Kitty, in 1989 at their Beverly Hills home. Before being arrested, the young men attracted police scrutiny when they went on a spending spree instead of mourning their folks. During their first (televised) trial, the younger brother's defense attorney said they were driven to murder by their parents' abuse and the jury was deadlocked. But after a second trial, the Menendez brothers were both sentenced to life in prison.
Article continues below advertisement
Susan Smith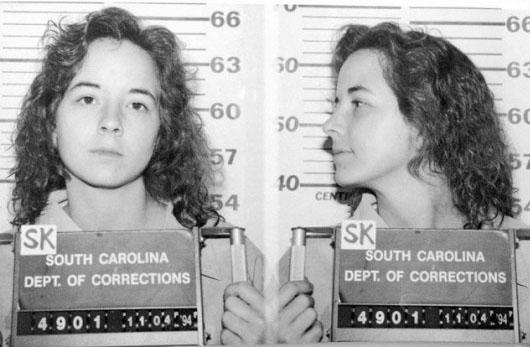 Susan Smith: Smith will always be one of the most vilified criminals of all time after being convicted of murdering her two young sons, aged 3 and 14 months, by strapping them into her car and driving them into a South Carolina Lake in 1994. At first, the divorced mom announced that a black man had stolen her car and driven off with the boys, but soon, her story unraveled. Prosecutors theorized that Smith had committed the crime in a deluded attempt to be with a wealthy boyfriend who had rejected her because she had children. Smith eventually confessed and received a life sentence.
Article continues below advertisement
Tamerlan and Dzhokhar Tsarnaev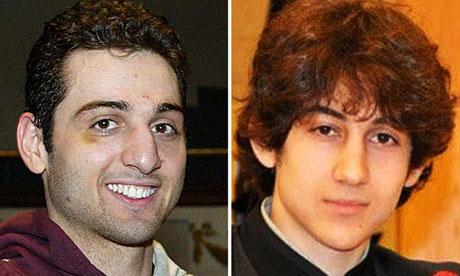 Boston Marathon Bombings: In a terrorist incident that struck fear into the hearts of Americans, immigrant brothers Dzhokhar and Tamerlan Tsarnaev allegedly put two pressure cooker bombs along the route of 2013's Boston Marathon, killing three people and injuring 264 others. When the brothers' video images were publicized, they went on the run, allegedly killing a cop and carjacking an SUV. After a gun battle with police in Watertown, Massachusetts, Tamerlan died while Dzhokhar was caught in a boat after a manhunt. He has pleaded not guilty.
Article continues below advertisement
Bonnie Parker and Clyde Barrow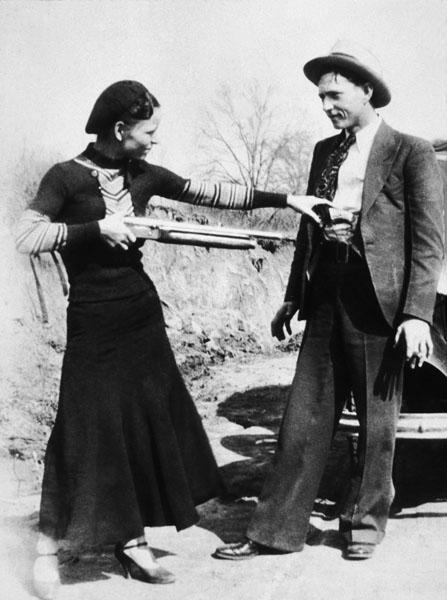 Bonnie and Clyde: Bonnie Parker and Clyde Barrow's crime spree has become legendary, as they traveled the country committing bank robberies and other mayhem from 1931 to 1934 with their gang. The gang is believed to have killed at least nine police officers and several civilians. Lawmen gunned down the pair in a violent ambush in 1934 in Northern Louisiana. The acclaimed 1967 film Bonnie and Clyde, starring Warren Beatty and Faye Dunaway, assured the outlaws' fame.
Article continues below advertisement
Elizabeth Smart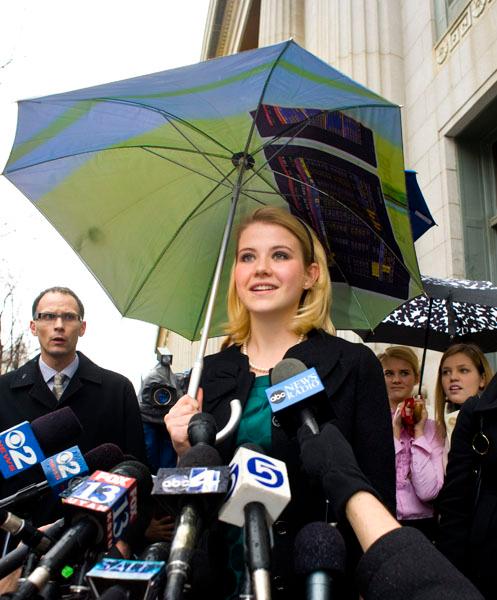 Elizabeth Smart Kidnapping: The world followed every development of the Elizabeth Smart case after the pretty blonde Mormon 14-year-old was kidnapped from her Salt Lake City, Utah bedroom in 2002. Incredibly, Smart turned up alive nine months later in Sandy, Utah with her kidnappers, Brian Mitchell and his wife Wanda Barzee, who had hidden in plain sight by shielding the girl's face in bizarre outfits. During their trial, it was disclosed that Mitchell had repeatedly raped Smart. Barzee got 15 years while Mitchell received a life sentence. Smart got married in 2012 and often speaks out about her ordeal.
Article continues below advertisement
Al Capone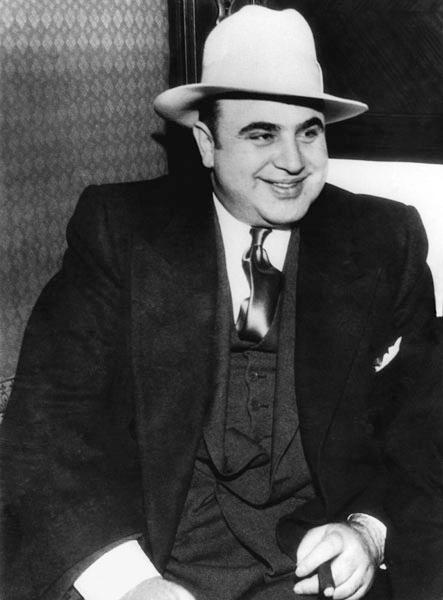 St. Valentine's Day Massacre: In 1929, the most notorious gangster slaying in mob history took place on Valentine's day, making gangster Al Capone a national celebrity. Capone headed a plot to kill rival gangster George Moran's gang by having gunmen pose as police officers. The phony cops then machine gunned seven men to death (with Moran escaping the hit). The sheer brutality of the murders made headlines across America, but Capone's alibi held up and no one was ever tried.
Article continues below advertisement
James Earl Ray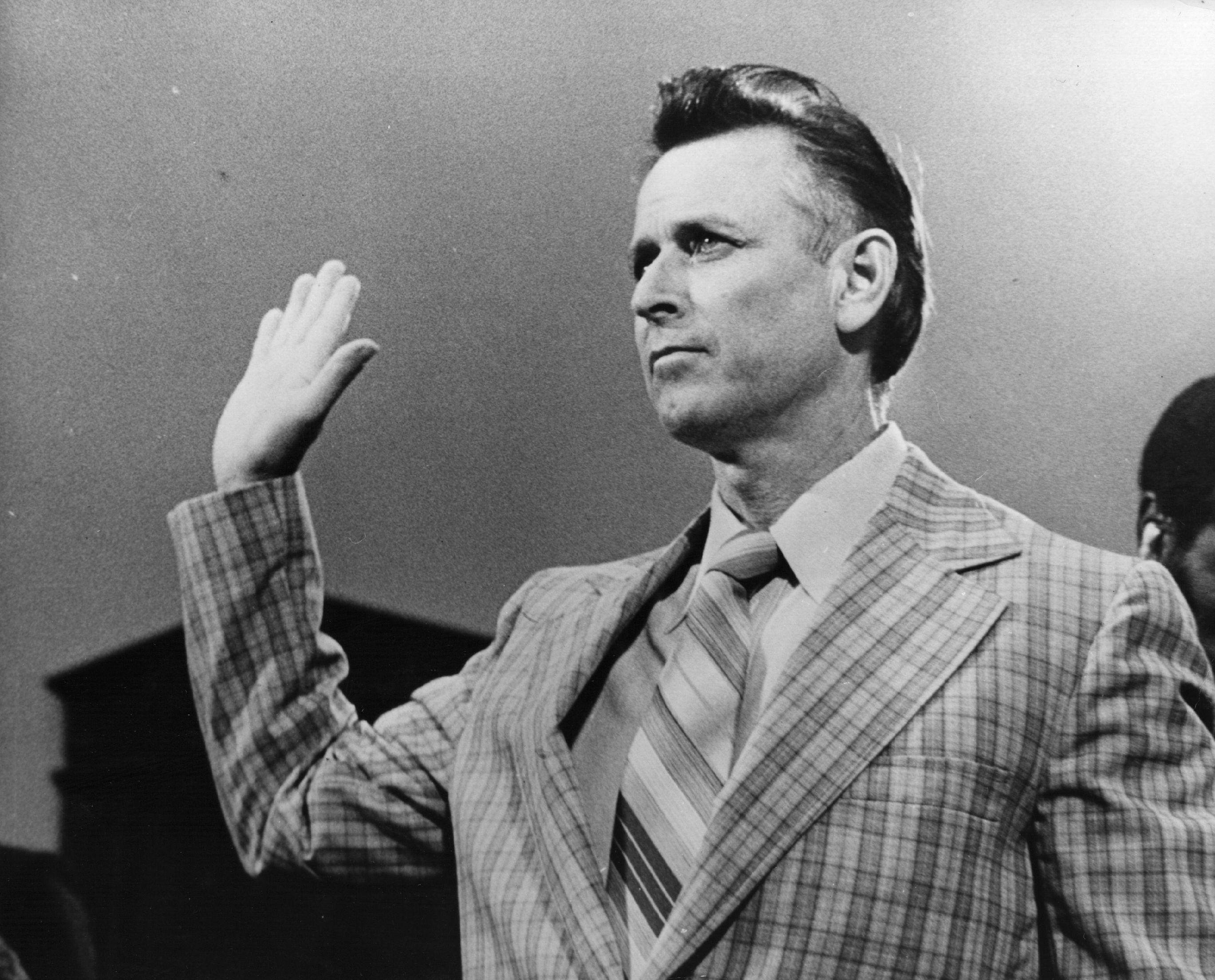 James Earl Ray: In 1968, shock waves reverberated around the world with the news that U.S. civil rights leader and champion of non-violent protests, Martin Luther King Jr., had been assassinated at a hotel in Memphis, Tennessee. His murderer, James Earl Ray, pled guilty and was sentenced to 99 years in prison. He died in 1998.
Article continues below advertisement
Julius and Ethel Rosenberg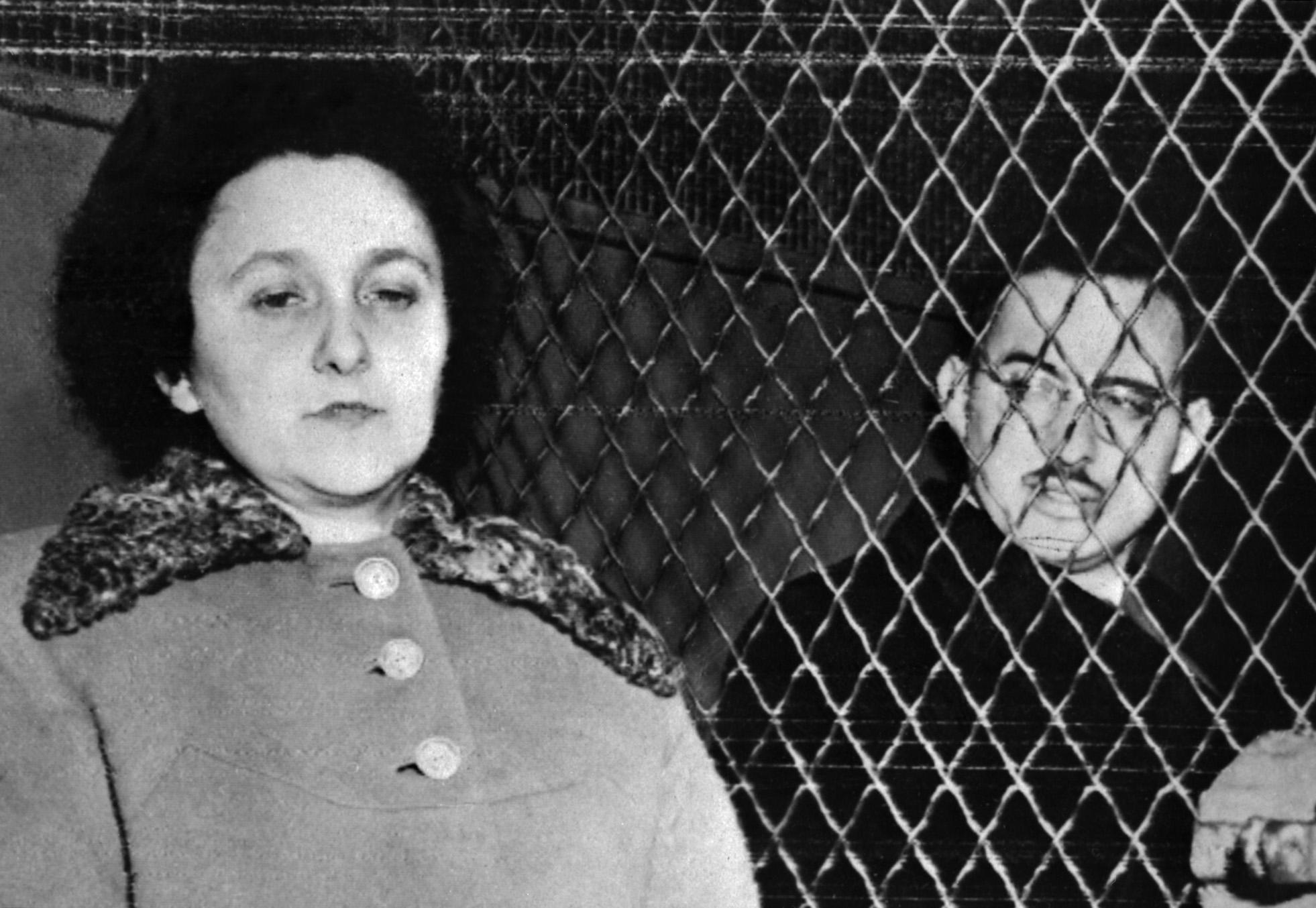 The Rosenbergs: The case of Julius and Ethel Rosenberg, a married couple convicted of conspiracy to commit espionage in 1951, is the most controversial of the Cold War. They were accused of heading a spy ring that gave top-secret information about the atomic bomb to the Soviet Union. The Rosenbergs were sentenced to death and died in the electric chair in 1953. While most Americans at the time believed they were guilty, many later questioned the verdicts, even though the Russians confirmed their espionage after the fall of the Soviet Union. The Rosenbergs left behind two sons.