Mama June Says 'The Whole Truth Will Come Out On' Her Side In Molestation Scandal, Insists Top Priority Is Protecting Her Kids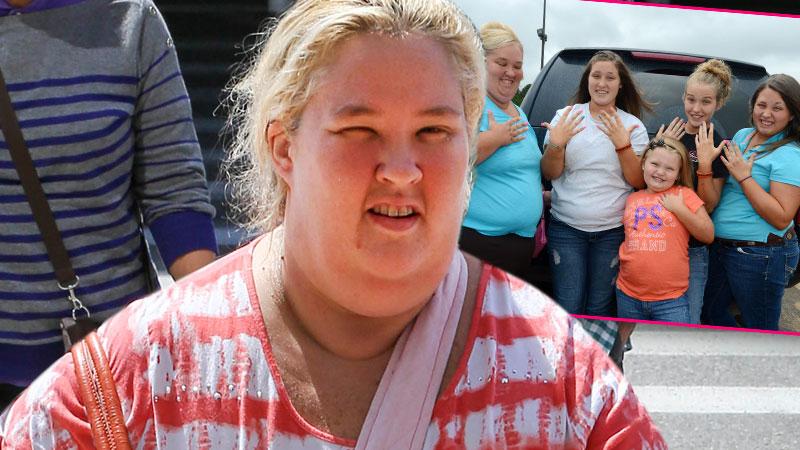 "Mama June" Shannon, plagued by a scandal involving her rekindled romance with a convicted child molester, said "the whole truth will come out on her side" in due time, in her first interview with any outlet since her family's molestation scandal erupted last week.
The reality star spoke with Mail Online Wednesday outside her McIntyre, Ga. home.
And despite a growing amount of evidence she let a convicted sex offender into her life, and around her young daughters, she insisted "the protection of my kids is my number one priority."
Article continues below advertisement
There, she played her cards close to the vest in terms of saying anything about the ongoing controversy that caused TLC to cancel the family's show, but did tease that she'll speak with an unnamed media outlet at the proper time. (That outlet is E!, who announced they'll air her interview with June on E! News Tonight.)
"I can't tell you which media outlet I will sit down with," she said. "I don't wanna say anything about anything, that will all come out with the right media outlet."
Perhaps hopeful of an eventual return, Mama June refused to criticize TLC for their abrupt cancellation of their reality series.
"I can't say anything bad about the show," she said. "I can't say anything bad about TLC."
As RadarOnline.com exclusively reported, McDaniel's purported presence around Shannon's children spurred Georgia's Child Protective Services agency to launch a probe on the family.
Her first major interview with air with E! News, Wednesday at 7:00pm and 11:00pm ET/PT.