Anna Blasts Her Mom June In Explosive New Interview: 'You Did This To Yourself'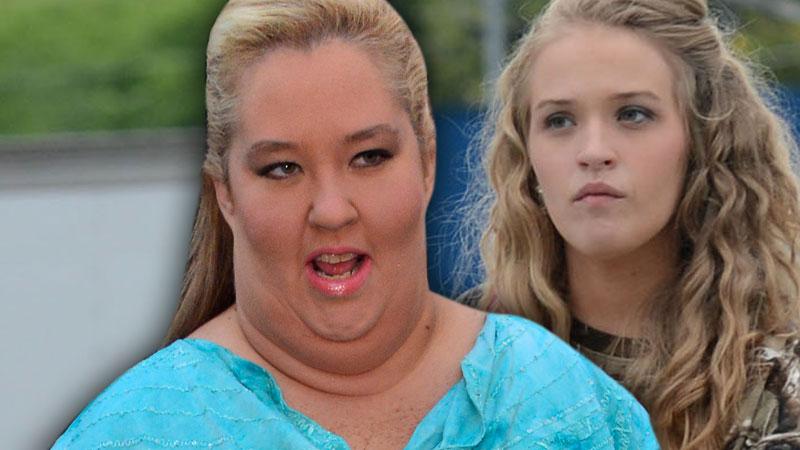 In a bombshell new interview, Anna Marie "Chickadee" Cardwell is laying into her mom June Shannon for dating convicted pedophile Mark McDaniel and exposing the family to possible danger.
"He's a child molester, Mama. He did this to me," Cardwell, who was just eight when McDaniel sexually abused her over the course of months in 2002, tells Entertainment Tonight in an interview set to air tomorrow night. "Why would you let him come around the girls knowing what he did?"
Article continues below advertisement
Cardwell, now a 20-year-old married mom of Kaitlyn, 2, can't understand why Mama June would betray her so badly. "It's like she's happy. She's smiling and giggling when he's around," notes Cardwell.
She then reveals that her 35-year-old mother never really had closure on what happened. "I believe that Mama is going back and forth with it…We didn't talk honestly for three years," says Anna. "We finally decided we need to drop this, we need to get over it the best way that we can."
But now that McDaniels has reappeared in the lives of her loved ones , Cardwell expresses serious concern for the safety of her young sisters, Alana "Honey Boo Boo" Thompson, 9, and 14-year-old Lauryn "Pumpkin" Shannon.
"I worry about them now knowing that he's been around…I've told people that the only thing I would say for Alana is if Mama is around him, don't get too close, don't get too attached, don't be all lovey-dovey on him, because you never know what will happen," warns Cardwell.
As RadarOnline.com reported, according to Spalding County Superior Court documents, Lauryn, then just 3, witnessed now 53-year-old pedophile McDaniel sexually abusing her older sister in at least one incident. During an interview with police, "Anna…stated that her sister, Lauryn, is in the bed with them when this is going on," an Officer Bauch wrote in the incident report.
Mama June now faces the very real possibility that Child Protective Services could take her daughters away. "I talked to Mama the other day and Mama said, 'If my kids are taken away, there's going to be hell to pay.' I thought to myself, 'Mama you did it to yourself, you brought him around, you let him come around the girls.'"