Exclusive
Mama June's Molester Former Boyfriend Threatened To Kill Daughter Anna If She Spoke Up About Sex Abuse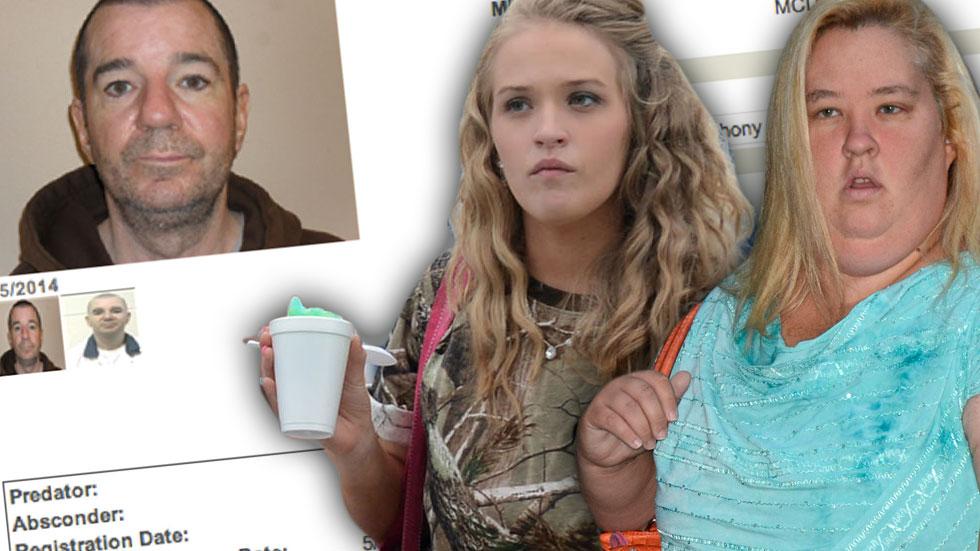 Article continues below advertisement
In the Spalding County Sheriff's Office incident report obtained exclusively by RadarOnline.com, police officer Bauch noted that a very brave Cardwell— now a 20-year-old married mom of Kaitlyn, 2— first told her teacher about the abuse on March 28, 2003.
"Anna had told a teacher…she had been molested by her stepfather Mark McDaniel," the officer wrote.
The teacher than contacted the school counselor, who called Cardwell's grandmother, Sandra Hale. (Hale had primary custody of her grandchild, though Cardwell frequently visited her mother and McDaniel's Griffin, Georgia trailer park home.)
"Anna stated that Mark told her not to tell because he would not like her anymore," Beach continued. "Anna advised she got tired of holding it in and had to tell."
"Anna told me that McDaniel threatened that if she ever told her grandparents what happened to her, he'd kill them and her," Cardwell's ex-boyfriend Caleb Clark told in 2012. "That's how he made her shut up about the rapes."
MORE ON:
Here Comes Honey Boo Boo
Article continues below advertisement
McDaniel was indicted in Spalding County Superior Court for rape, child molestation, aggravated child molestation, enticing a child for indecent purposes and aggravated sexual battery. After taking a plea deal, the pedophile was sentenced to 10 years in prison. He was released in March 2014.
As RadarOnline.com exclusively reported, the grand jury accused McDaniel of "playing videos depicting sexual acts for Anna Marie Shannon," "fondling the vagina of Anna Marie Shannon," "ejaculating on the person of Anna Marie Shannon," and sodomizing the child by placing "the sex organs of the accused" into the mouth of his victim.