Exclusive
Disgusting! Mama June 'Feels Bad' For Pedophile Ex & 'Wanted To Help Him Get Back On His Feet' After Prison Stint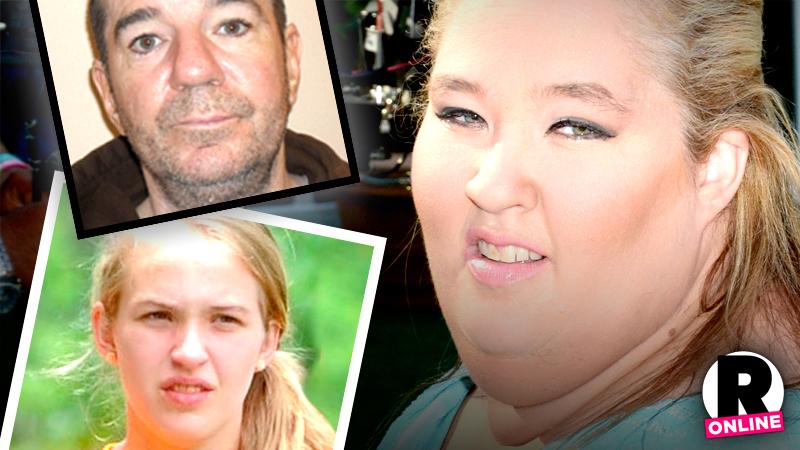 Could Mama June's lies finally be over? After denying she'd let her child molester ex, Mark McDaniel, back in her life, RadarOnline.com has learned that she's finally admitted to friends that she's seen him recently — because she felt bad for him and "wanted to help him get back on his feet!"
McDaniel was sent to prison for ten years on charges he sexually assaulted Mama June's then 8-year-old little girl, Anna. After his release in March, he has been photographed spending time with June and her daughter, Alana "Honey Boo Boo."
Article continues below advertisement
After the photos came out, June "finally admitted that they had been spending time together," an insider told RadarOnline.com.
But she still sees nothing wrong with her decision.
"June insists that Mark only wanted to apologize for what happened with Anna," the source said. "She felt bad for Mark, and wanted to help him get back on his feet."
"Alana did spend time with June and Mark, but she insists he was never alone with her," the source said.
TLC didn't buy her explanation, and swiftly cancelled the show.
"Over and over again June told executives at TLC there was nothing romantic going on with Mark, but they didn't believe her," the source said. "The head honchos at the network were shocked she was spending time with a man that was convicted of sexually molesting her daughter. They weren't going to take any chances, and had no choice but to cancel the show."
Article continues below advertisement
TLC continues to be shocked by RadarOnline.com's reports that Mama June never believed Anna's claims that McDaniel sexually abused her.
MORE: Reality Stars In Sex Tapes
A source told RadarOnline.com that Anna, now a 20-year-old married mom, confided in her mother about McDaniel's sick attacks, but June, 34 brushed aside her cries for help.
"June didn't believe any of it," the source said. "She listened to her boyfriend's denials instead."
Anna's ex-boyfriend, Caleb Clark, called June "a terrible mother."
"She chose her boyfriend over her own daughter's safety," Clark told The National ENQUIRER in 2012. "Anna is still angry with June about not believing her, and says she will never forgive her."
Anna finally told her elementary school teacher about the abuse in March 2003. The teacher told the school counselor, who alerted Anna's grandmother and primary caretaker, Sandra Hale, 72. Hale then contacted the Spalding County Sheriff's Office.
Article continues below advertisement
Though June stood by her man's side, McDaniel, 53, plead guilty to aggravated child molestation in a plea deal.
The grand jury accused him of "playing videos depicting sexual acts for Anna Marie Shannon," "fondling the vagina of Anna Marie Shannon," "ejaculating on the person of Anna Marie Shannon," and sodomizing the young girl by placing "the sex organs of the accused" into the mouth of his victim.