Kendall Jenner: 'In Reality, I Worked Pretty Hard' For Modeling Success, 'Not Trying To Use A Family Name' To Get Ahead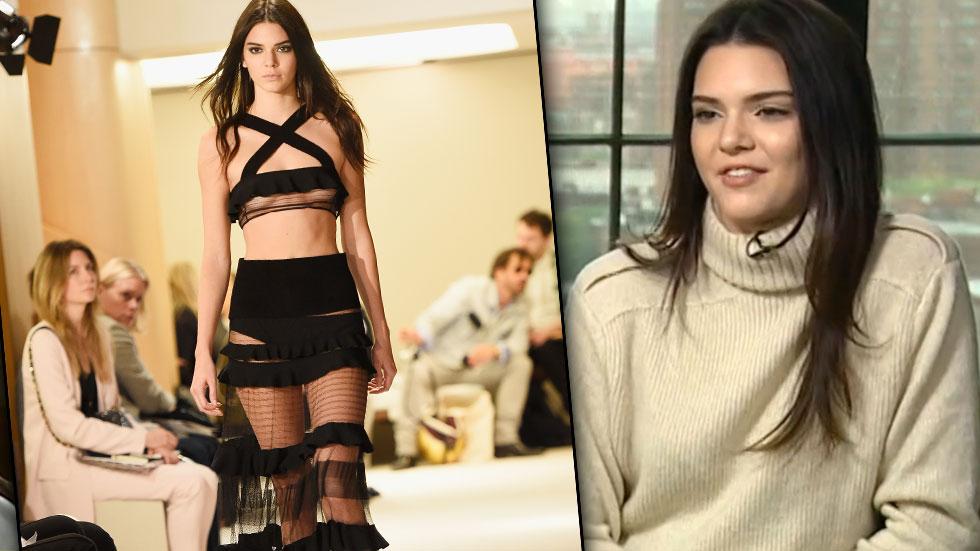 The secret to Kendall Jenner's rapid success as a fashion model? Hard work.
That, according to the 19-year-old Kardashian-Jenner family beauty, in an interview with ABC News Monday.
When asked about whispers her catwalk success has been fueled by her family's huge name (and the publicity it brings), Kendall set the record straight, saying she's put in the work "running around" and "doing tests.
"In reality, I worked pretty hard for this … it wasn't just like I just got it, magically and it happened … I'm not trying to use a family name or anything."
Article continues below advertisement
"They thought she was getting special treatment and just weren't okay with it," an insider said. "Models can be cruel, especially with someone new and entitled."
More of Kendall's chit-chat can be seen on ABC's Nightline Monday at 12:35/11:35c.