Exclusive
Gone Too Far? Model Kendall Jenner Is Approximately '30-40 Pounds' Underweight, Says Celebrity Nutritionist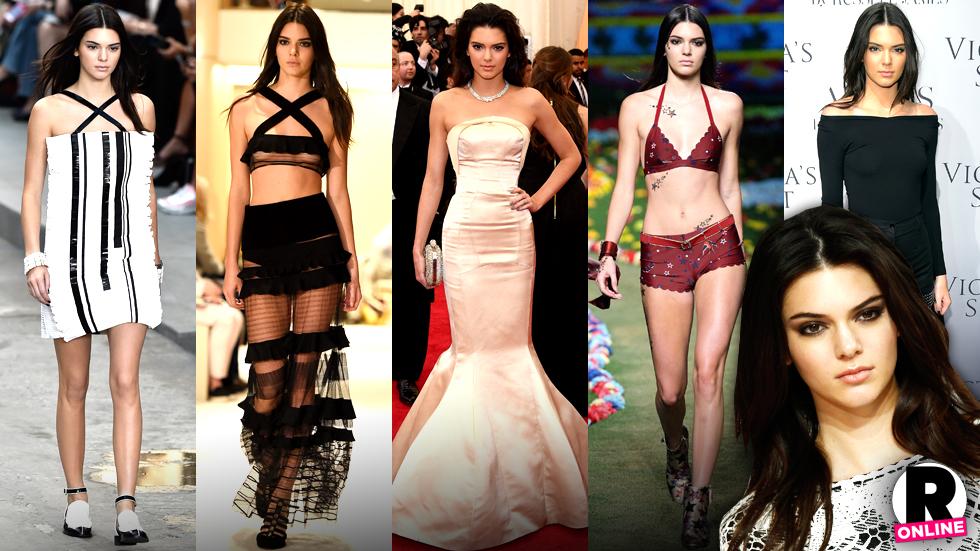 Kendall Jenner is determined to stay in the world of high-fashion modeling, where slipping into a size 0 is required as a basic entry.
However, celebrity nutritionist Natasha Kufa (www.NatashaKufa.com) suggests that the 19-year-old Givenchy and Balmain catwalk queen has gone too far.
"Kendall has a small frame and appears to weigh well below the healthy range of 132-142 lbs for 5'10," the 10% Rule author tells RadarOnline.com exclusively. "I would guess her current weight is 100 pounds."
Article continues below advertisement
According to the expert's estimate, Keeping Up With the Kardashians star is approximately 30-40 pounds underweight.
Her scary-skinny body is the result of strenuous effort, a source tells RadarOnline.com.
"Kendall is doing whatever she can to make sure she stays in the modeling industry," a family insider adds exclusively to RadarOnline.com. "But she also takes supplements to make sure that she is exactly where they want her to be."
As RadarOnline.com previously reported, Jenner is using the "Teatox" diet, which is also used by her younger sister, Kylie Jenner, 17, to shed unwanted pounds.
"I usually start my day off with a cup of detox tea," Kendall told E! in September. Though the company recommends only one cup a day, the star says she sips a shocking 12 cups.
Though Jenner is severely underweight, according to Kufa, the family source insists that she is "not suffering from an eating disorder."
Do you think Kendall is going too far? Let us know in the comments below.