Detox Tea, Miniscule Portions and Other Desperate Measures — Inside Kendall Jenner's Dangerous Diet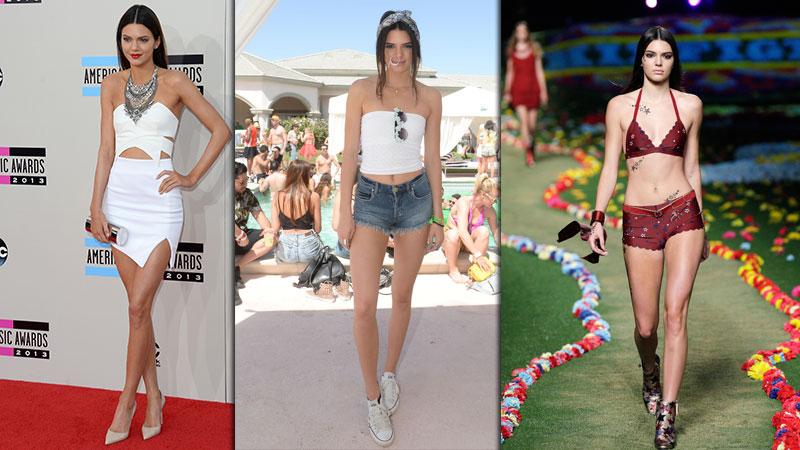 Kendall Jenner is often seen strutting the runways as a model, but is she inching her way to the edge of disaster with her dangerous diet and questionable weight-loss techniques?
"She appears to weigh close to 100 pounds," nutritionist Lisa DeFazio, who does not treat 5-foot-10 Jenner, noted in the new issue of Life & Style. "A healthy weight for a woman that height is about 150 pounds."
The magazine also reports that Jenner's frail frame is shocking some close to the 18-year-old stunner.
Article continues below advertisement
"She wants desperately to be taken seriously as a model," reveals an insider, "and if it means starving herself, she'll do it."
"I usually start my day off with a cup of detox tea," Jenner recently revealed of her beverage of choice, which contains dandelion root, a natural diuretic and laxative. "I have like 12 cups a day."
But Life & Style notes that Jenner goes even further in her quest to be thin.
"She's become more controlling with food," says the insider. "During a recent family dinner, Kendall ordered just a bunch of raw veggies and nibbled on them. She looked gaunt and pale, like she hadn't eaten for days!"
True or not, pin-thin Jenner's family members, including mom Kris Jenner and the Kardashian sisters, hardly seem concerned. Her half brother, Brody Jenner, told the magazine, "Kendall's got a good head on her shoulders…I'm not worried at all."
But maybe he should be. Warns the source, "She'll do anything in her power to make sure she doesn't gain weight."