Exclusive
Feuding Over Fame: Kylie Jenner Skips Kendall's Birthday Lunch As Sisters Continue Fight For Spotlight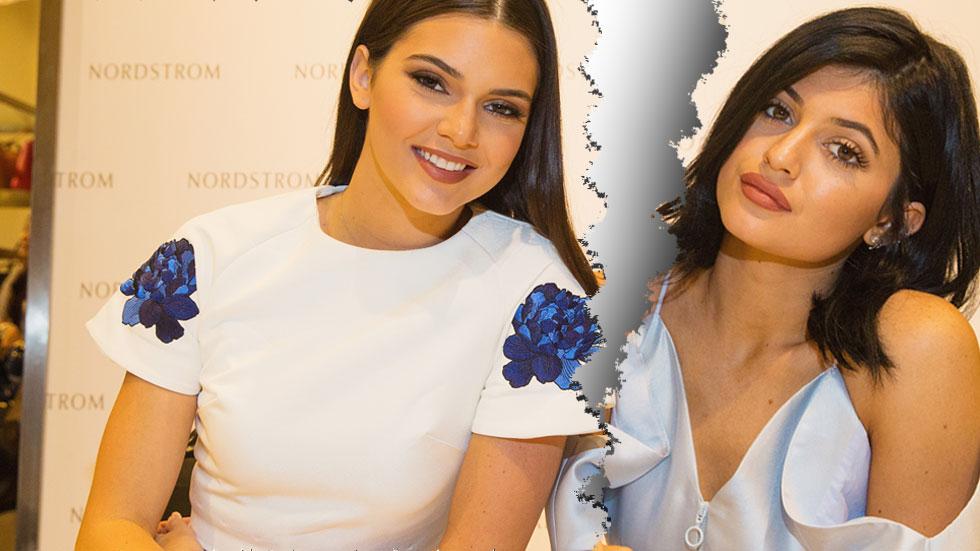 Once BFFs, Kylie Jenner and her older sister Kendall have turned into family frenemies, RadarOnline.com has learned, as they're torn apart by their relentless drive for one thing – fame! It's gotten so bad, Kylie was a noticeable no-show at Kendall's birthday lunch on Monday afternoon.
"It is a competition between them now as to who can be the more famous Jenner and it is destroying their relationship," a source close to the family tells RadarOnline.com exclusively. "It's sad. They used to be so close and now they are really letting this fame thing affect them!"
Article continues below advertisement
"Kylie feels like Kendall abandoned her when her modeling career took off," the insider tells RadarOnline.com. "And she kind of did."
"That's why Kylie has gotten so close to Khloe recently," the source tells RadarOnline.com, adding, "Khloe is the only one that keeps it real anymore."
Do you think that Kylie and Kendall Jenner seem to be competing against each other? Let us know in the comments below.